Best Brazilian Rock Bands of All Times
Brasil70
The Top Ten
1
Legião Urbana (Urban Legion)
The songs by heart from my generation. Theirs music is the until nowadays because they took to Teenagers and seniors soul.
It's like if The Smiths had Bob Dylan writing their lyrics
Renato Russo the best
Renato Russo top waifu
V 9 Comments
2
Sepultura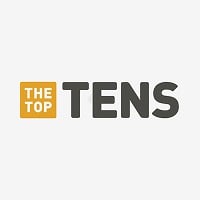 Sepultura is a Brazilian heavy metal band from Belo Horizonte. Their first album, Morbid Visions presented a proto-black metal sound with Wagner Lamounier of Sarcófago. Sepultura's sound varies by the album, from thrash metal, groove metal, and even death metal.
Deserves the number 1 spot for sure. Their the only Brazilian band that can rival bands from other countries, listen to arise, roots bloody roots and refuse resist and youll see what I mean - wolphert
I've never even heard of any of these other bands - gelatinbeastworm
Awesome band. Can't getenough of them. I love Kaiowas. One of the awesomest and/or epicest song I've heard. - munkee_linc97
V 3 Comments
4
Barão Vermelho
Barão Vermelho should be 1st! Perfect song lyrics and Cazuza's voice was AMAZING!
V 2 Comments
5
Charlie Brown Jr.
Charlie Brown Jr. Was created in 1992. It mixed several rhythms like rock, hardcore, reggae, rap and skate punk, creating a unique style. Its lyrics criticized Brazilian society from the youngers' universe perspective and songs' quality are great!
This band was awesome! Unhappily there isn't anymore! But Everybody in Brazil love Charlie Brown Jr even if you don't like Rock you will love this band!
Come on Facebook, I want to add to my friend list
V 1 Comment
6
Paralamas do Sucesso
Their music made a revolution in 80th year.
V 1 Comment
7
Raimundos
One of the greatest rock bands of all time!
V 3 Comments
8
Mamonas Assassinas
This men is very crazy, I am from the Brazil, I am sorry for my English.
V 2 Comments
9 Nação Zumbi
10
Angra
Angra is the best band from Brazil, and Kiko Loureiro is the best guitarist from the Americas!
I think it's the best Brazilian band. Kiko loureiro is the best guitaris ever.
V 3 Comments
The Contenders
11
Skank
That's a nice name. NOT. Very offensive if you live here and know what it means. But God knows if they are a really good band. Well, good luck to them anyway.
They are really good, and it doesn't matter what's their name it's a good band and their song are the best ones after Legiao Urbana. So I would listen it if I was ya.
Easily one of the greatest latin rock bands ever! FYI their name refers to "skanking" like in reggae and not an a reference to an offensive term.
12 Nx Zero
13 O Rappa
14
Capital Inicial
One of most famous bands in Brazil! As famous as Charlie Brown Jr, everybody know about them. Everybody loves at least on song!
V 1 Comment
16 Ratos de Porão
17
Engenheiros do Hawaii
Interesting outfit, revolving around Humberto Gessinger, who sings, writes and plays the electric bass guitar. Songs loaded with whimsical tirades and political content (leaning to the left and nationalist side).
These guys are the best, along with Legião Urbana. Their songs have really good instrumental parts.
18 Pitty
19
Scalene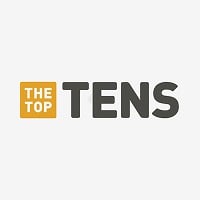 I don't have words to their work, sounds like they're one of the most famous band in the world
20 Massacration
PSearch List
Recommended Lists
Related Lists

Best Rock Bands of All Time

Best Punk Rock Bands

Top 10 Best Modern Rock Bands

Best Rock Bands of the 2000s
List StatsUpdated 26 May 2017
400 votes
43 listings
4 years, 361 days old

Top Remixes

1. Sepultura
2. Nação Zumbi
3. Titãs
VictorcoreMonteiro
1. Legião Urbana (Urban Legion)
2. Titãs
3. Charlie Brown Jr.
Brasil70
1. Legião Urbana (Urban Legion)
2. Paralamas do Sucesso
3. Barão Vermelho
gabimartgrena
Posts
Error Reporting
See a factual error in these listings? Report it
here
.