Best Bristol Rock Bands
Bristol has always had a good reputation of producing top rate, if not best selling rock outfits, so who are the cream of the crops.

1 Stackridge

No competition in my opinion-the band that should have gained more recognition than they did ( maybe through having more of a comfy slippers approach compared to the leather jackboot attitudes of other bands). Their music can raise smiles and tears, with sweeping dramatic almost symphonic majesty to the quirky immediacy of a 3 minute Beatles classic. I loved them from the first time I was loaned ( and scratched) their debut album, in fact I still can't play my cd copy without the clicks and pops that accompanied Percy the Penguin on vinyl. Thank you for lending that album to me, Clive Morgan of Keynsham, my first school friend (RIP). Without you I'd probably never have heard of Stackridge.

Use their music to inspire making animated films.. Dora, Purple Spaceships, Everybody's got to learn, North Street Grande... And some of my own.. The Showdown Save Red Squirrel, An Everyday Story of Country Folk and Waiting for You and England to Return. First saw them in 1970.. still making great music

Ore of a constant in my life than anything other than my parents... and never ever failed to raise my spirits and that smile that comes with my days being made by songwriting of the highest order, faultless performing and a off centre sense of humour that only British bands ever seem to get right... however they deserve worldwide fame and affection.

Long serving folky prog rockers, who can forget such classic tracks as Dora The Female Explorer, Syracuse The Elephant and There's Something About The Beatles? - jonwisbey

2 Herb Garden

The Herb Garden were a total blast... a blast of good vibes and (tongue-in-cheek) consciousness, but most importantly a blast of high energy melodic punk rock that always got everybody going. I still get a rush when I hear the Bulldozer Jones.. Long live the Herb Garden!

Fabulous.. Don't forget their act at the ashton court festival.

Always the best - bring 'em back!

Redland acid punks who for years had a reputation as the best live band in the city, and gave us such classic albums as HMS Disaster and Organic Jihad. - jonwisbey

3 Cars On Fire

Post metal core noise rockers who have a string of great albums to their name - jonwisbey

4 Onslaught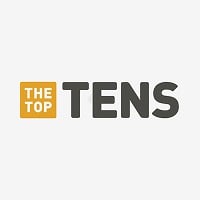 Onslaught are an English thrash metal band from Bristol, England. Initially active from 1983 to 1991, they reformed in 2004. The band initially drew influence from second wave hardcore punk bands such as Discharge and The Exploited, and then adopted a straight forward thrash metal sound.
One of the UK's if not the worlds finest thrash metal acts. Their 1987 album The Force is still arguably the finest thrash album of all time - jonwisbey
5
Cauda Pavonis
Su and Dave Wainwrights epoch making dark wave death rockers, still delivering the goods after 15 remarkable years, and a string of mindblowing albums - jonwisbey
6
Jaguar
Doesn't get any better, and latest album "Metal X" is both fresh and a blast from the last.
Great band keeping the NWOBHM flame alive.
Indeed, Working with Mike Exeter at the moment from Black Sabbath/Judas priest on new album, for 2014 "Metal X", Still bringing metal to the masses around the world especially Europe! Keep it true! M/ P. S Lars Ulrich really rates jaguar.. Maybe we will see them supporting Metallica!
7
The Pigs
Seminal Bristol punkers, recently reformed after 30 years - jonwisbey
8
Jebo
Tours with Asia, Focus and The Musical Box, two great albums and a world wide following, making them one of Bristols best kept musical secrets - jonwisbey
Great musicians playing great music!
9
Claytown Troupe
Straight outta Redland with a sub goth dark indie vibe, another one for the should have been huge file - jonwisbey
Weston super mare actually
10
Mesh
Originally I started listening to mesh as they sounded a lot like Depeche Mode. Over the years their songwriting and musical talets have evolved in such a way that they've outdone themselves with every single new album they've released. Can't really say that Depeche have lived up to their standards, especially after their fourth member left the band. Mind you the same thing happens to mesh but they didn't let this affect their music. They still deliver strong lyrics and catching tunes. They're simply brilliant! Thanks. Fredrik. Age 38.
Fantastic song writers and brilliant musicians. I have all their records. I got into them because of their comparisons to Depeche Mode (who were my favourite band until I found Mesh. Also really nice people too after having the pleasure to meet them. Craig.
Massive in Europe, superb song writing, musicianship, performance and Bristol's best kept secret of industrial electronica. Go buy their albums and get hooked.
I The best band around as far as I am concerned. Fantastic songs from fantastic song writers. Brilliant sound. I rate them above Depeche Mode. Have most of their albums. Only wish they were bigger in UK. They more than deserve it. Can't thank them enough for the enjoyment they have given me. Sue age 63.
The Contenders
11
Alien Stash Tin
Cider swilling spacey classic blues rockers with a punk edge, been around for years with a coupe of impressive albums out. - jonwisbey
Excellent band and great bunch of guys!
12
Lot 39
What great times I had with this group Micky still going Melvin in NewZealand
Great band, all Bristol boys -Singer Micky John Bull...
Good times at The Dug out Club
BEST BAND TO PLAY RESIDENT AT THE dUGOUT CLUB
13
The Wurzels
The originators of the classic scrumpy and weston sound, still packig them in after all these years - jonwisbey
14
The Seers
Wiping the floor with mediocrity since 1987.
Best live Bristol act ever, bar none
Yes, I was in them, but we were good.
15
Shakane
The best band that never made it! Remarkable harmonies and wallpaper stripping guitar work.
Still the best band in the West
16 Fire At William
17
The Moonflowers
Getting everyone higher and a few people more naked
18 The Legendary Moonflowers
19 Head
BAdd New Item