Coldplay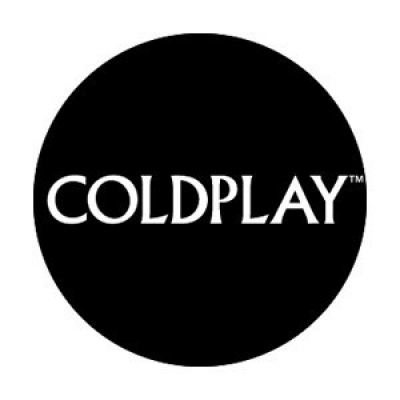 Uploaded by Rorywilbren
Info
Coldplay are a British rock band formed in 1996. The band consists of Chris Martin (lead vocalist and pianist), Jonny Buckland (lead guitarist), Guy Berryman (bassist) and Will Champion (drummer and backing vocalist). Manager Phil Harvey is often considered an unofficial fifth member. The band renamed ...
read more
.
Comments
Top
Popular
Newest
I love 60s and 70s music. There was so much progression and creativity in music during those decades, and, in my opinion, no modern band will ever be able to replicate the masterpieces and geniuses of the 60s and 70s. But Coldplay comes damn close. I have not taken the time to explore modern music very much due to it being bogged down in mainstream pop crap and worse that fails to contain a note of creative thought. However, since becoming familiar with Coldplay, it has become clear that there are a few bands out there today that still value innovation, creativity, good melodies, actual orchestration, and poetic lyrics. I'm not saying Coldplay is the best band of the 21st century, as I have not listened to enough modern artists to have a real opinion. But Coldplay is the first modern band of this caliber I have found, and so they will always be the most important to me for introducing me to the creative influences extant today. I now look forward to discovering other great bands that ...more
Oasis is best, arctic monkeys maybe, and of course muse always ahead. But until now with all of their 6 albums which is always had a big song, I think Coldplay should being 1st. Come on, yellow? The scientist? In my place? Fix you? Viva la vida? Paradise? Clocks? Charlie brown? Every teardrop is waterfall? And now they've magic and sky full of stars. It such a story from their first album in 2000. And don't forget their wonderful glow in the dark and colorful concert in Paris 2012. Best show ever!
Coldplay makes memorable hooks and melodies within their wonderful music, and their songs sound almost unique, that is one of the reason they stand out among other bands that the according to others they copy. Their music is unique and Chris Martin's vocals are much better than most band front-men. If you get to listen to their other songs that aren't hits, their is so many more songs by them that show Coldplay's musical talent.
Amazing songs both slow and "dance-worthy". Some make you think about life and some make you want to go out and party. Some make you sad and some make you overjoyed and not care what else is going on. It is the sheer essence of what good music should do to a person. Muse is great, Oasis is great, Arctic Monkeys aren't quite on the same level yet but are close. I am sad to think about their next album being their last. I can't wait till theydo their tour of their last and new album in the US! On another note I think that there are real jems for all of these bands that most people never hear of but some happen to be my favorite songs. I could listen to any one of Coldplay's full albums straight through and love every song they sing.
Coldplay are not really my favourite but I'm happy they're in number 2. They deserve it cause their lyrics are great. All of their songs are a little bit boring on first listen in my opinion but if you give a few more listens you'll find their songs are beautiful and amazing.
Coldplay easily should be number one on this list. They have some of the best songs that you won't want to stop listing to. They have variety with a slow song like " the scientist" and quick rock like "every teardrop is a waterfall"
Great band, their style of music is completely amazing, going from lyrical and acoustic as shown in "Yellow" to slightly more alt in "Violet Hill" and even techno pop in "Sky Full of Stars." All in all, great band.
They are the best band ever! They could be from anywhere and I would still love them. The messages of their songs are just inspiring and the structure of the songs are just outstanding. I can't understand why somebody wouldn't be as in love with the band as I am. From albums Parachutes all the way to Mylo Xyloto, I love every note of every sond that they have played
I don't know what's with their songs and all but it never fails to make me cry. It is pure joy and it is the music to my life. Whenever no one was there for me, Coldplay was there to company me.
Best band of all time, they always try something different and they always produce a great album anyway, when others try to change there style, get out of their comfort zone they normally crash and burn! They have made the best album of all time, A Rush Of Blood To The Head! If anyone says their songs are all the same, they clearly haven't listens to them!
Definitely one of the best bands ever! Coldplay knows how to write and compose music, but most important, they know how to deliver their music so that it touches the audience.
Songs like fix you, speed of sound, strawberry swing, every teardrop is a waterfall, yellow, viva la vida, trouble... N the list goes on... Man best band of all time...
The most awesome and unique band I have ever heard. The music arrangement is flawless plus Chris has really nice voice! VIVA LA VIDA!
Each and every song of Coldplay is a masterpiece. They make songs on various topics. Love their songs and their meaningful lyrics
Hey, Viva la Vida, Clocks, The Scientist, Yellow, In My Place, Fix You, Charlie Brown, Every Teardrop is A Waterfall, Don't Panic, Trouble... Do you remind This
why? second coldplay is amazing!
also have beautiful song! Coldplay is better than Muse! WELL I tHINK THAT! HHXD

I love Coldplay they are so amazing! I like their music, and I like Chris Martin's voice. Their lyrics are also too incredible.
I have grown up with this band. They always inspire me through their songs! They are totally genius!
Probably among the biggest bands of all time if you look at the number of fans they've got.
Their music is so easy listening. Had different vision of music, and it suits for all ages.
Their songs were the ones who I could truly relate to and Ghost Stories proved me right once more!
Amazing band with some amazing music. All of their songs are Top Quality from the begin till end.
Possibly the best band of all time. Beautiful lyrics and melody. Brings me peace! Love them
Consistent, dynamic, touching, melodious, brilliant music.
The Top 2 are Trash This is Songs Not Garbage like the Rest
Related Lists
Best Coldplay Songs
Best Coldplay Albums

Best Songs From Coldplay's X&Y
Best Songs From Coldplay's a Rush of Blood to the Head
Best Songs On Coldplay's Mylo Xyloto