Best British Indie Bands
The Top Ten
1
Oasis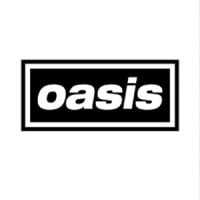 Oasis were an English rock band formed in Manchester in 1991. Developed from an earlier group, the Rain, the band originally consisted of Liam Gallagher (vocals and tambourine), Paul "Bonehead" Arthurs, Paul "Guigsy" McGuigan, and Tony McCarroll.
I am a huge fan of the Artic Monkeys but how are oasis not first. They are the hearts and should of British music and there contribution to music has been outstanding. There was not one bad song on the first two albums and even when they had so called "bad" albums, there were still 4 or 5 fantastic songs on those albums
OASIS are really #1 INDIE band as well as one of the Great bands of all time... Their lyrical genius is beautifully portrayed with great music.
.
.
They are really not appreciated as they should be.!
The gallagher brothers were really great partners.. I wish they re-unite in FUTURE..!
I have listened to arctic monkeys, kasabian, the wombats and oasis and almost everything else on this list enough to tell my opinion (so if you haven't listened to everything don't bother to comment), and I've come to the conclusion that oasis has the most classical and rhythmic songs. Others are all very good and in fact really good, but they just need the harmony and experience which oasis has had.
Beautiful music everything they do addicting lyrics and the cord production is wonderful on every song. They really are the best indie band from the UK. They write songs with meaning, passion, and soul. Even though the broke up what they did while they were together was absolutely genius. I love them after all they're my wonderwall.
2
Arctic Monkeys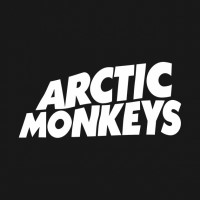 The Arctic Monkeys, otherwise known as the Death Ramps, are a British indie rock band formed in 2002 in Sheffield, England. The band consists of Alex Turner (lead vocalist, songwriter, electric and rhythm guitarist), Jamie Cook (electric and rhythm guitarist, songwriter), Matt Helders (percussionist, ...read more.
They have the unforgettable songs, simply the most outrageous indie band in the world. THEY MAKE ME love BRITISH INDIE! ~~
Alex Turner is the greatest songwriter of his generation, no doubt about that.
Keep getting better if that's possible!
The verve, the kaiser chiefs and oasis are all pretty good, but honestly who could beat the monkeys? THey beat all the bands on this list just by having such a cool name! Rock on Monkeys! Oh and don't sit down because I moved your chair! LEGENDS! X
3
Radiohead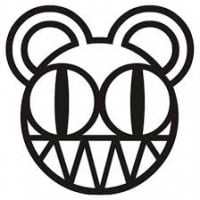 Radiohead are an English rock band from Abingdon, Oxfordshire, formed in 1985. The band consists of Thom Yorke (lead vocals, guitar, piano, keyboards), Jonny Greenwood (lead guitar, keyboards, other instruments), Colin Greenwoood (bass guitar), Phil Selway (drums), and Ed O'Brien (guitar).
The masters of alternative rock music with some of the greatest albums of all time
Radiohead's unique sound and unique lyrics beat any other band's easily. No other band on this list has achieved as much as Radiohead has in music over the past years. Take, for example, the fact that Radiohead has made it to Billboard's top 100 rock songs of the 90's. Take, for example, how long Radiohead has stayed in the music industry and how long the band has prospered. No other band has achieved this much, this fast and during its career as a band. Many other bands only achieve this status after they have fallen apart.26 years in the music industry. That's big. The Beatles lasted less than half that time.
Well I love arctic monkeys too but Radiohead is Radiohead and will always be Radiohead, they don't fit in any genre or style, they have their own genre. And the feelings you got in each songs of these guys, man they are unique. Their bests albums are in my opinion "OK Computer" and "In Rainbows", and if I had to recommend a song to any person in Earth will always be "Paranoid Android" that's its just a masterpiece.
They should be first. - Userguy44
4
The Stone Roses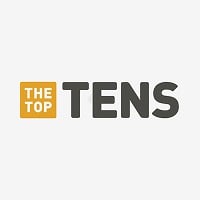 The Stone Roses are an English rock band formed in Manchester in 1983. One of the pioneering groups of the Madchester movement in the late 1980s and early 1990s, the band's lineup consists of vocalist Ian Brown, guitarist John Squire, bassist Mani and drummer Reni.
Classic in the al sense!
Oasis wouldn't be without the roses
The Roses should be further up because they originated and founded the Madchester sound that other bands on this list kind of adopted. They ushered in a new sound in the rock genre. They had ups and downs but their ups were amazing. They had great lyrics, John was probably one of the best guitarists to come out of England and their instrumentals were unbelivable. I even like the way Ian isn't the best singer, his voice has enough of that distinctive Manchester accent and character to appeal to the bands target audience which was mainly northerners. Unreal band
No other band sounds like these with guitar from squire which sounds mint no other bands can make a sound like that other than the roses and maybe johnny marr from the smiths then you've got ian brown who's just the dogs bollocks and you've got Reni who's drums are so coolly adapted to squires unique guitar skills and don't forget mani on the bass it's like something from the 60s they're ace
5
Blur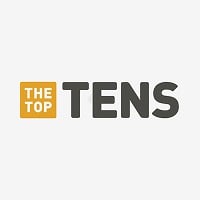 Blur are an English rock band, formed in London in 1988. The group consists of singer/keyboardist/guitarist Damon Albarn, guitarist/singer Graham Coxon, bassist Alex James and drummer Dave Rowntree.
Ok firstly oasis aren't an indie band well they sort of are but their more rock than indie. like there about 5% indie while blur are 45% indie and are still together and all in all way better than oasis
Number 20, that's nuts. They moved with the times and were always amazing. Every album from leisure to think tank was incredible.

My number one, but should definitely be in the top 5

X
It's really amazing, I like this band more than many of the top 5 bands! But the popular voice is the voice of the reason! Good Energy since Colombia!
Best band of the indie genre
6
The Smiths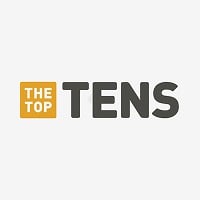 The Smiths were an English rock band formed in Manchester in 1982. The band consisted of vocalist Morrissey, guitarist Johnny Marr, bassist Andy Rourke and drummer Mike Joyce.
Absolute nonsense this table. Populist crap.
Why are the Smiths so low down? They are the ones who started indie and without them their would be no Arctic Monkeys, no Libertines, no Strokes (Lou Reed was a bigger influence on the Strokes) and no Oasis. Johnny Marr's guitar playing is iconic and Morrissey's voice can't be described by words. I am fourteen and the thing I love about this list is that even though it is in a bad order, practically all the bands on here are amazing! I love indie rock and I think a few new bands such as the Vaccines and the Horrors should be included on here.P.S. listen to Spector, they are brilliant! :) x
Not even in the top 20? That is a disgrace to Indie music I say. Don't get me wrong I love Oasis, Arctic Monkeys etc but The Smiths were the band that started it all (If not The Jam or Joy Division were). Morrissey's lyrics defined a generation, Johnny Marr's guitar playing is some of the best ever. Andy Rourke and Mike Joyce are such an underrated rhythm section which is a real disappointment as they are amazing.
The smiths started indie so why are they not top
7
Coldplay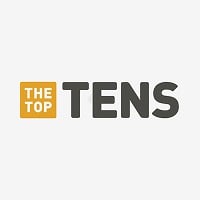 Coldplay are a British rock band formed in 1996. The band consists of Chris Martin (lead vocalist and pianist), Jonny Buckland (lead guitarist), Guy Berryman (bassist) and Will Champion (drummer and backing vocalist). Manager Phil Harvey is often considered an unofficial fifth member. The band renamed ...read more.
Coldplay are hardly Indie, they're 95% Alternative Rock, I don't know why they are even on this list. Obviously great band though and consistent too.
saw them at t in the park in 2011 and it just confirmed how much of an awesome band they are. absolutely loved them, got the atmosphere down to perfection. chris martin is such a heart throb
Coldplay owns! Best band ever in this world! But I have to agree with the guy before, they're mostly Alt Rock.
Album #1 Parachutes is the truest form of Coldplay you will find up until X&Y where Coldplay discover and pronounce a more rock ethic approach, unfortunately - and it's a big unfortunate the later pieces are getting more and more "pop" which intern sends a somewhat "Erhhh" across my mouth box, it would appear that even as big and as branded Coldplay still are they have lost their way in my opinion, which of these two can you lip sync easier to off the top of you head "Yellow" or "Ghost story"? See what I mean?
8
The Verve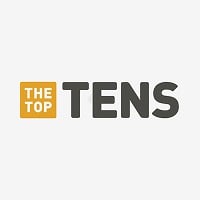 The Verve were an English rock band formed in Wigan in 1990 by lead vocalist Richard Ashcroft, guitarist Nick McCabe, bass guitarist Simon Jones and drummer Peter Salisbury. Guitarist and keyboard player Simon Tong became a member at a later date.
Wonderful songs, thanks mates!
While Blur and Oasis are the better bands (my favorite band is blur) no one can match the swagger and vocal prowess of Richard Ashcroft. Listen to their albums... They're absolutely incredible. The Verve are a definite #3 on this list for sure.
Verve sure deserve a top 3 spot. Superb vocals lyrics and music. Awesome album quality.
The verve is the most innovative band in the world and probably the greatest underrated band ever!
9
Noel Gallagher's High Flying Birds
If you like OASIS. You have to Love Noel. He's God, the best songwriter of a generation. His music is beautiful and the lyrics are amazing. He's from another planet.
This is the chance Noel always wanted to take the lead completely, they are a good band but entice obvious Oasis vibes ad without the "yeyaaaryeee" back of the tongue and head back whine from Liam you get a sense of something missing!
10
Kaiser Chiefs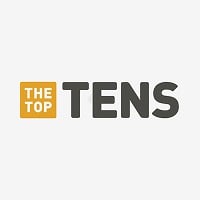 Kaiser Chiefs are an English indie rock band from Leeds who formed in 2000 as Parva, releasing one studio album, 22, in 2003, before renaming and establishing themselves in their current name that same year.
They may not be as big as some of the others on this list, but they are quite arguably the most innovative and influential, so long as you exclude Radiohead, to be honest Radiohead shouldn't even be on this list anyway as they're not actually an Indie band.
Best cool indie band ever, you rock kaiser cheifs... love the upbeat tempo of last few albums! Last album bit slower
I like a lot here on the list! But kaiser chiefs stands out. Their music is great!
Awesome band very underrated, newest album is really good. Great guitarist.
The Contenders
11
Beady Eye
"Oh Liam! " there's lots of opportunity with this band but without the song writers skill its found lacking, "expectation! ". much harder than the style of the high flying birds and there lye the issue of comparison to both Noels crew and Oasis, there was always going to be conflicting comparisons and without good backing vocals and harmonics you will find Liam's vocals much too "in ya face".
12
New Order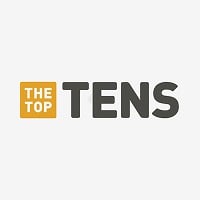 New Order are an English rock band formed in 1980, currently comprising Bernard Sumner, Stephen Morris, Gillian Gilbert, Phil Cunningham and Tom Chapman.
How are New Order at 22!? Joy Division and them should be at 1 and 2...best British Indie/Alternative Rock bands ever!
If it wasn't for them or Joy Division a majority of the other Indie/Alternative Rock bands on this list would not have been around.
I don't understand why New Order are so down low! That can't be :/
Surely they should be in the top 10. Best British band along with smiths and the cure
Yes Let's get New Order
13
Pulp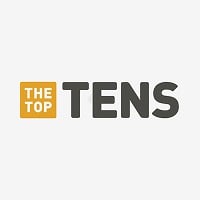 Jarvis is one if the greatest lyricists of the past 30 years and sum up real life like no other singer. Why are they so low? Such an underrated band
You must be joking top ten at the very least, mike luke.
14
The Cure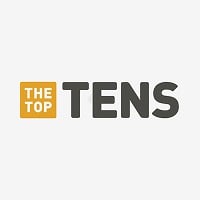 The Cure are an English rock band formed in Crawley, West Sussex, in 1976. The band has experienced several line-up changes, with vocalist, guitarist and principal songwriter Robert Smith being the only constant member.
The best at romantic ballads.
The Cure is number what now?! Are you kidding me? Talk about timeless! I grew up on them and STILL love their tunes!
If you wanna listen to real indie music go to them - or arctic monkeys.
I don't understand how can the be so low on the list.
15
The Script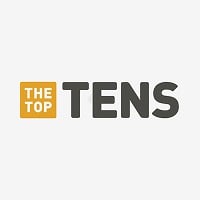 The Script is an Irish pop rock band formed in 2001. The band comprises keyboardist and lead vocalist Danny O'Donoghue, guitarist and vocalist Mark Sheehan and drummer Glen Power.
The Script is an inspirational band. They're songs always have a special meaning to them and many fans can reakte to them in some situation of their life. You can go to their music for support, inspiration, motivation or when you just need to relax. But they are more than just great musicians. They're great people too. Even after 10 years, they're still down to earth people and still care about their fans.
I love them they are amazing the best ever their music just inspires and I'm so glad that they came to America I love indie music so this band is just the best for me
The script are amazing! I think they should really be up there with all the rest o' the epicest bands. I'm not sure why they want me to spell everything incorrectly. Every time I put an ' they say it's better quality. I don't know what's happening there. Awkward.
Embarrassed to say, but I actually just recently learned about The Script. I think they'd pretty awesome. And they are actually the reason I started listening to Indie again. Except for Modest Mouse, I never get tired of them
16
Bloc Party
A lot of these bands are not indie, and the ones who are aren't all that great (Libertines, Wombats etc), Bloc Party are the second most innovative band on this list (behind Radiohead who aren't indie) and every album, they change their sound, and perfect the sound they have evolved into.
They may have two eh albums but silent alarm is by far one of the best indie albums of the decade
Bloc Party has the most innovative sound of all these groups. Not one of their three studio albums sounds the same. And they feel good music, whenever I have a bad day just turn on Bloc Party problems solved!
I must say that there isn't a bloc party song that I hate, they are just amazing. There songs has awesome drum and the singer is amazing, they are truly one of the best bands out there, indie or not
17
Franz Ferdinand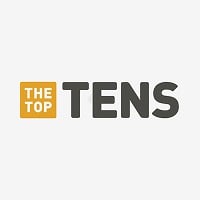 Franz Ferdinand are a Scottish rock band, formed in 2002 and based in Glasgow. The band's original lineup was composed of Alex Kapranos, Nick McCarthy, Bob Hardy, and Paul Thomson.
Their music is uniquely Awesome. They don't sound like most of the bands out there, which is why I could Never get bored listening to all of their songs - be it b-sides or covers. They have the best guitar riffs, drums, Kapranos' voice, back-ups etc that make a great band.

On top of that, their live performances are splendid! Which is the reason I fall in love with them in the 1st place. You could never tell the difference from their recorded ones!
The most intelligent and fascinating lyrics I've ever heard. The most beautiful voice. The most energizing concerts I've ever seen. Too many "the most" for one band, but they DO deserve it. In my list they are on the first place.
One of the Best concerts I've ever seen. Kapranos is a stage animal! They deserve to be at top 10
So many catchy songs. Their amazing riffing and general humour has been maintainted throughout each and every album. My favourite band.
18
The Fratellis
Gotta love The Fratellis. Costello Music is just pure awesomeness. I'd love to see them live.
Immense band! Totally under appreciated by people these days! The Fratellis have always been one of my favorite bands, and I've been listening to them for years! Real toe-tapping tunes- seriously!
Costello music is an amazing album. Great band to see live as well. Awesome!
Really loved Costello Music, one of my favourite albums of all times!
19
The Wombats
The wombats are amazing sort yourself out
let's dance to joy division never fails to cheer me up, techno fan, moving to new york... they're just awesome :) (which British indie in general is)
BEST BAND EVER! The Wombats is all the music I need in my life they have everything! They are by far the best for countless reasons their singing tones, their amazing lyrics etc etc! God I can't do them justice, just go listen to them, you won't be disappointed! THE WOMBATS SHOULD BE NUMBER 1!
THE WOMBATS! are amazing the best indie band in the uk now :) they alway make me smile :) I love them :) the best bands always come from liverpool ;)
20
Kasabian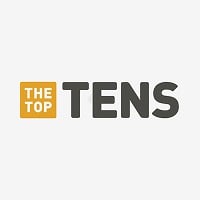 Kasabian are an English rock band formed in Leicester in 1997. The band's original members consisted of vocalist Tom Meighan, guitarist and vocalist Sergio Pizzorno, guitarist Chris Karloff, and bassist Chris Edwards.
Best band! should be a lot higher!
Underrated yet again, they have many good songs and the song "Fire" is one of the best Indie Rock songs of all time.
The best band in history! Each and every album impresses and never ceases to amaze me. The world will catch on soon.
Kasabian Is simply the best. Re-Wired is outta this world. Not to mention every single album they have put out has been a perfect 10/10. Club Foot, Shoot the Runner, Empire, Underdog, Fire, Take Aim, Fast Fuse, Thick as Thieves, Switchblade Smiles, Days are forgotten... They are just the best band out there. Period.
21
The Kooks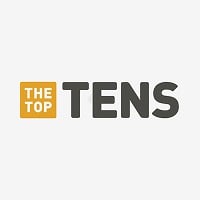 The Kooks are an English rock band formed in 2004 in Brighton. The band currently consists of Luke Pritchard, Hugh Harris, Alexis Nunez, and Peter Denton. The original bassist was Max Rafferty, and the founding drummer was Paul Garred.
Such a good band! I love their music and I hope they will make more albums! I really love there B-side to! And there covers, I love everything of them, they are the first indie band I've ever heard and one of the best!
This band is the definition of indie. Perfect blend between electric and acoustic material. Just listen to "Naive" and "She moves in her own way" and you'll know what I mean. Should definitely be closer to the number 1 spot.
I LOVE the kooks SO MUCH. Their music is beautiful. Plus they're really handsome.
Never recorded a bad song. Inside In/Inside Out was a brilliant start and they only got better with Konk. Sway and See The Sun have to be two of the greatest songs of all time. Third album may not be as stand-out as the first two but if you don't compare them, it's still a good album. How on Earth are bands like The Script ahead of them!?
22
The Maccabees
I've been listening to the maccabees for the last 2 years now, I think they are the best of the best british indie bands ever. All I want is for them to bring out a new album!

First learned of them when I watched "Angus Thongs and Perfect Snogging" about 5 years back, and I haven't stopped listening since.
They are absolutely amazing I've only heard their first album colour it in but they have a really unique sound
Just orgasmic music! They make my life! This music, words, faces, looks can make you crazy! They are best!
23
Editors
Seen them four times, pure class. They are completely and smokers outside the hospital doors seriously needs to be recognised!
Saw them live two months ago and it was brilliant! The band deserves a better place, at least one in the top ten!
Saw them live for my 18th birthday. Probably one of the best live bands I've EVER seen. been obsessed ever since. like seriously :( cried when their act finished so yeah should be waaay higher up /:
Awesome
24
The Libertines
There amazing. All their songs are sick. I only wish I was able to see them live before they split up. Maybe one day they'll have a reunion gig. Here's to hoping. But, yeah, just wanted to say what a stunning band they are. Love them. So much. Wish they never split. It's a hard *knock* life.
The Libertines... Where can I start? Every single song has an individual spark that just makes all their albums so unique and amazing to listen to. Carl and Pete together are just ace and their musical skill combined with deep, meaningful lyrics makes brilliant songs that are memorable and legendary. The Libs are ACE!
Why are these so low down? Its outragoeus! They are the band that brought British indie back, without them, most of the bands on this list would not even be here! They are British Indie, Pete and Carl are the best rockers and the music they make is so British and amazing, they should be number 1 easily!
Surely number 1 I mean without them there would be no arctic monkeys and all modern indie bands needed someone to break in and seize the moment for indie the libertines did that
25
Muse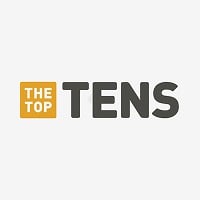 Muse are an English alternative rock band from Teignmouth, Devon, formed in 1994. The members are Matt Bellamy (lead vocal, lead guitar, piano, keyboard), Dom Howard (drums, percussion) and Chris Wolstenholme (bass, backing vocals). They've won several awards including 5 MTV Awards, 8 NME Awards, 2 ...read more.
When Some Are
Aee them in concert to appreciate all they do!
Should be top ten.
There are many great bands in this list... But MUSE not in top 10?! Seriously?! For example how can be the kooks or razorlight be better? Muse has got this unique style and matt's voice is just incredible! One of the best Live-Bands! You have to vote for them and show that the majority of people in this world have good music taste!
26
Suede
So underrated it's unreal should be to 10
Suede should be, MINIMUM, at the top 10.
Can't believe only #107!
First succesful britpop band, their albums are just perfect
27
The Jam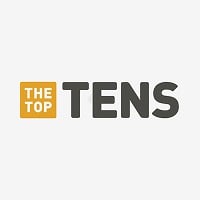 The Jam were an English mod revival/punk rock band during the 1970s and early 1980s, which formed in 1972 at Sheerwater Secondary School in Woking, in the county of Surrey.
Should be at least in the top ten
28
Two Door Cinema Club
Within the space of about 2 hours, I have gone from not ever heard of them to buying their first album! Amazing music, I love them.
They are amazing I love both their first and second album, GREAT indie band and I would definitely recommend for you to listen to their first album
Bought their album 'Tourist History' within an hour of listening to their songs. Been my favourite band for quite a while now
One of my favourite bands! Love their accents especially, just overall amazing music! But The Wombats will always be the best!
29
Bastille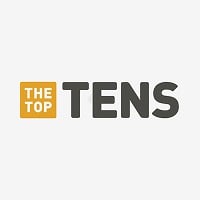 Bastille are an English indie pop band formed in 2010. The group began as a solo project by singer Dan Smith, who later decided to form a band. Beside Smith, the four-piece consists of Chris Wood, Will Farquarson, and Kyle Simmons.
Amazing music and absolutely incredible live!
Their songs are so dark. I like that! - neehawgamer
Started listening to Bastille only last month, and trust me they write amazing music! Songs that the lead singer actually writes himself, about lie, and struggle! Trust me me it is probably the most amazing bad you will ever hear about, trust me on that. So check them out, and you'll just fall in love with their music and emotions immediately!
Their songs are awesome especially Pompeii, Flaws and Bad Blood it's so addictive to listen it's worth listening! Best Brit Indie for this year so far :D I LOVE BASTILLE
30
Manic Street Preachers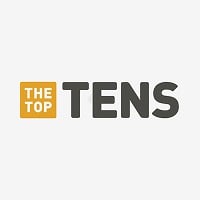 Don't know why they weren't on the list already. one of the best British bands up there with Radiohead and Muse, been around nearly 30 years and have carried on despite losing one of their members.
Nnoottiinnddbbuuttvery good motor cycle emptiness yeah! Very good rock ban their not underrated in rock indie manics boo
Great band, great music!
31
Joy Division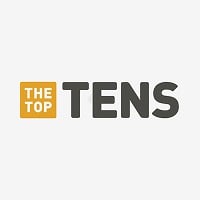 Joy Division were an English rock band formed in 1976 in Salford, Greater Manchester. Originally named Warsaw, the band consisted of singer Ian Curtis, guitarist and keyboardist Bernard Sumner, bassist Peter Hook, and drummer Stephen Morris.
Please someone kill me now, how can you compare Joy Division to the Kooks. What could compel someone to claim that the Kaiser chiefs are better. Done about 4-5 good songs in five albums. Joy Division 2 studio albums 19 good songs, that doesn't even include the classics. As what has previously said insanely influential, who without, there would definitively be no other bands on this list. Horrendous list
Simply the best...ever
Ian Curtis' lyrical mastery alone should surely warrant Joy Division a place above Kasabian and Bloc Party, add the fact that they make generally great music should push them to that number 1 spot shouldn't it? Oasis made good music without the lyrics to back it up, Joy Division were the complete package
The Wombats above Joy Division, easily top deserve top spot with the Smiths second with Stone Roses third, come on half of these bands are not British, why are the Strokes on this list they are from New York. Top ten should be; Joy Division, Smiths, New Order, Stone Roses, Radiohead, Libertines, Oasis, Bauhaus, Babyshambles and maybe Kasabian,
32
The 1975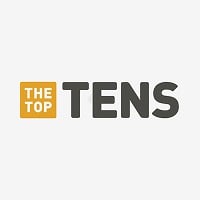 The 1975 are an English pop-rock band originating from Manchester. The group consists of lead vocalist and rhythm guitarist Matthew "Matty" Healy, lead guitarist Adam Hann, bassist Ross MacDonald, and drummer George Daniel.
This is a great band, one of my favourites and should definitely be at the top.
Brilliant; love all their songs! Chocolate is a firm favourite
Most incredible band I know, not only do the songs sound incredible the lyrics also mean so much and Matty is such and intelligent person
Why isn't this band at the top? Seriously, you guys voted radiohead into the top 10!? This band blows all of these other bands it of the water.
Deep lyrics and awesome beats, love yah the 1975!
33
The xx
True up n comer! Turn it on!
I love the xx, ever since I heard their first album I was sad, because they didn't have any others, and it totally rocked. Makes me sad to see them this low on the list.
I really like the xx's music and their style, the lyrics are beautiful and melodies are great, you know, simple but nice. I like the itchy feelings when I hear them sing!
No way they xx is this low they should be up there. Can't think of one song I don't repeat over and over.
34
Florence + the Machine
Should be number one. Love her hauntingly soulful voice that is always pitch perfect. Their music is also so deep.
BEST. BAND. EVER. How is it not claiming the #1 spot on this list? Come on, y'all. Never heard of them? Listen. To. It. Now. It's AMAZING.
These should be number 1. Best band of all time, they are just pure perfection.
Should definitely be #1! Most amazing band ever! Florence Welch is a goddess!
35
Foals
Foals is one of my favourite bands right now, they are horribly underrated. A completely different and original style, always interesting lyrics and just awesome.
Unbelievable band, sensational live! Has to be one of the most underrated group at the moment. Love Total Life Forever, especially Spanish Sahara. Motivational.
Everyone should hear at least five of their songs, because I don't know how you could not like their sound. The guitar work is phenomenal, great vocals, song variety. Absolutely top notch. Should be number three after Arctic Monkeys
Foals is the great band right now! I love Foals. There have own identity and the music. You have to listen first! FOALS FOREVER!
36
Alt-J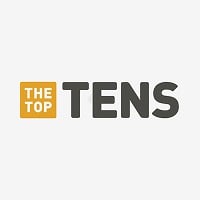 Alt-J is an English indie rock band formed in 2007 in Leeds, by Joe Newman, Thom Sonny Green, Gus Unger-Hamilton and Gwil Sainsbury.
Ridiculous that they're so low down. Please just stop what you're doing and listen to their music, it will change your life. In love with their unique sound, Taro is mindblowing. Can't wait to see them live! All their music just makes you want to move. Only Alt-J can get me out of a funk.
I can't believe they're so low. Innovative, original, a sound all their own. Bloody brilliant band with only exponential room to grow.
How can they be 43? Cause they have one album? (Which they spent 7 years on) Even so that one album, An Awesome Wave, is ridiculously good and has a variety of songs.
Amazing, individual band. Watch out for them.
37
Noah and the Whale
Specially their first album: peaceful, the world lays me down, is amazing all the way through, puts a smile on my face every time.
Should definitely be in the top 10
Very very underrated, last night on earth is one of my favourite albums and first days of spring is really good as well.
Slowly bought one album after another, growing more and more amazed each time. You hear a transformation in the sound. This group is in my top 5 all time.
They should be higher up, way higher up.
I don't think they're #1 by a long shot, but they're much better than some of the bands higher than them. *cough* The Script *cough*
38
The Vaccines
Handsome is an anthem
Listen to all their music and take into consideration the beauty of their lyrics, and the whipping guitars. Justin Hayward-Young is incredible, totally unappreciated and very deserving of global recognition.
Seriously 24 position what a joke number 1 or possibly number 2 behind the stone roses
One of my favourite bands absolutely adore them Justin's vocals are fantastic
39
The Hoosiers
Who can forget "The Trick To Life"? Great album, shame about the 2nd though... They had a bright future.
The best music for british indie. After mgmt of course
AMAZING My New favorite! Best Band Ever!
Love this band, deserves more credit!
40
Catfish & The Bottlemen
More creativity and energy than ANY other rock band out there. Van can belt out literally anything. Bob Hall IS the best rock drummer out there. Benji comes up with some awesome bass riffs. And, of course, Johnny Bond's lead guitar is really incendiary! If their 3rd album is released in 2018 it will be spectacular. They have worked and played hard for years -- they just need more exposure.
These guys are absolutely amazing, my current obsession. Best lyrics and all together perfect songs. Cannot fault a song from The Balcony.
How are they not in the top 10, let alone the top 100...
The ride and balcony is really good
41
Mumford & Sons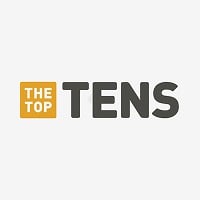 Mumford & Sons are a British rock band from London, formed in 2007. The band consists of Marcus Mumford, Ben Lovett, Winston Marshall and Ted Dwane.
"enough said already!
An amazing band with so much talent. Marcus, Ted, Ben, and Winston are so down to earth and they care so much about making good music.
Mumford and Sons are so amazing! They write like no one else and marcus' voice is heartbreaking
There is so much feeling and power in every word of their songs. Love this band!
42
The Courteeners
Best band on the plannet.
Liam Fray for Prime Minister. Absolutely quality band - even better live. Liam is a brilliant songwriter and has a great singing voice.
The Courteeners are an amazing band! Well put together and great sound.
St jude is a masterpiece and they're unbelievably good live
43
The Kills
Even though I absolutely love the kills, they are semi-English (VVs America) but oh well, I'm not complaining. Thanks for listening to what I had to say!
Their musics are just awesome, vv and hotel are dynamic duo!
44
Razorlight
Razorlight's made a triumphant comback with Olympus Sleeping...entire lp/cd all terrific! It looks like they've been touring England and put on an amazing show at Sheffield...lucky audience! Johnny Borell's fantastic, strong lead - heart & soul of band!
Razorlight the first Album is a far superior piece of work than the later, in a time where bands like Oasis were a thing of the past and RHCP's where still floating around Razorlight took a number 1 at a time where the only Indie you could get your ears on was from xfm. with a sharp impacting bed shaped tune their fame shot up but soon dies down after America, they really must make a come back and not become something of the past that could be stereo typed a one hit wonder.

In the Morning you know you wont remember a thing! "about The Fratelies that is".
They are a pretty damn good band. Johnny borell has an awesome voice for the band and their riffs never fail. America, Before I fall to pieces, golden touch and wire to wire are Razorlights best songs of you want to give them a listen
Great group
45
House of Love
The Butterfly Album is arguably one of the best post-Smiths and in-the-middle-of-Roses and pre-Britpop records. Wonderful wonderful wonderful.
No wonder that this band has nearly no votes; these lists are made by Americans.
46
Siouxsie & the Banshees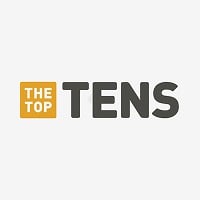 Siouxsie and the Banshees were an English rock band, formed in London in 1976 by vocalist Siouxsie Sioux and bass guitarist Steven Severin. They have been widely influential, both over their contemporaries and with later acts.
Original and beautifully complex
47
The Enemy
They are a quality British band who need to be in the top 10 their music is amazing
Don't have a clue how half these bands are above The Enemy, really should be in the top 10
Such a good band, should be top 10
Totally underrated should be in top 5!
48
One Night Only
Say you don't want it is the most brilliant song I have ever heard so far. Everyone into indie rock should absolutely check them out, they are way to underrated over here.
They are such a good band. And hardly anybody even knows about them which is honestly sad. So, if you don't know about them, look them up! Please
THE BEST BAND EVER, BECAUSE THEY KNOW HOW TO SHOW FEELINGS AND MATCH WITH THE MELODY WHICH HAPPENS ON TRACKS SUCH AS'CAN'T STOP NOW' AND THEY SHOW THE ROOTS OF THE PURPOSE OF ROCK AND ROLL- THAT REBEL STUFF, THE REVOLTING, THE OPPOSING OPINION... AND THE THEME: OUR NOWADAYS LIVES, IN "THE PLASTIC-MADE DREAMS, THE FAKE-SCENES" "PAINTING OUR SOULS WITH BRAND DESIGNS" THIS IS THE WARNING SIGN OF: SAY YOU DON'T WANT IT, THEIR MOST AMAZING AND MEANINGFUL MUSIC. THEY HAVE A HUGE POTENTIAL AND I BET AND SUPPORT ON THEIR CAREER... THEY HAVE A LONG WAY TO IMPROVE THEIR SOUND, BUT ARE ALREADY ON THE WAY
49
You Me At Six
You Me At Six are definitively the best indie band of the 21st century. Unlike other bands, You Me At Six haven't started turning into pop. They stay true to their fans and music.
You me at six are a really fantastic band, but they aren't indie..
50
Travis
Should be higher on the list! Great band
PSearch List