Best British Rap Artists
People often forget about great rap music that comes from the UK so here is a little list to remind everyone and remember to vote for your favorite! Thanks!
The Top Ten
1
Tinie Tempah
He is the best English rapper so far without any doubt about it. All I can say is just keep going just at the same way, don't change anything mate
You can't NOT love him!
All about Tinie lyrics and flow is great
YES I AGREE WITH THIS SO MUCH BECAUSE TINIE TEMPAH IS THE BEST BRITISH RAPPER. I THINK PASS OUT IS HIS BEST SONG EVER. - prowl
2
Professor Green
He's Creative Rapping Sweet Kind And Best Rapper I Know He May Come Before First But He Will Always Be #1
That guy is best of the rappers I had ever seen in my life and best after pitbull and Eminem
Didn't expect him up here but where the he'll is stormzy
Plain and simple, he is not just the best british rapper he is the best of all rapper behind Eminem. swit 1st with 3rd place
3
Tinchy Strider
Best rapper in England
4
Dappy
Dappy is a legend. I've seen him in the studs he knows how to work the tracks and drop some sick lines
This guys super catchy. Yes he is pretty mainstreem but he knows how to get buisness. And he has propoertyy- tarzan 2
5
Chipmunk
You're my favorite rapper
Chip's the best! #CashMotto
6
Plan B
This is proper rap right here. All the others on here rap about nothing useful (except Pro Green). Plan B is a proper musician that raps about important issues. I think Professor Green is more talented but he raps like Eminem and raps about the same things and he also tours with these other noobs. Whereas Plan B collaborates with proper artists and that is what being a musician is about.
His lyrics and story telling is perfect. He has never made a bad album and he can sing without autotuning he is just amazing.
7
M.I.A
Shes Damn the best
8
Rizzle Kicks
Brilliant rap, cool music, creative everything...and humor, too. Love these guys!
9
Dizzee Rascal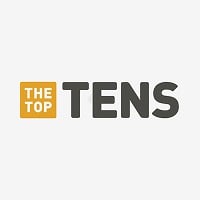 Dylan Kwabena Mills, better known by his stage name Dizzee Rascal, is a British rapper, recording artist and record producer. A pioneer of grime music, his work has also incorporated elements of UK garage, bassline, British hip hop, and R&B.
Brings his own thing into hip hop, isn't the best. the best live out in America but probably the best british rapper
Love him, great performer, and BRITISH
10
Ed Sheeran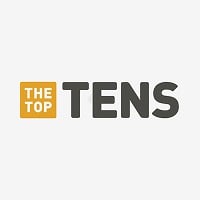 Edward Christopher "Ed" Sheeran is an English singer-songwriter and musician. He was born in Hebden Bridge in Yorkshire and raised in Framlingham, Suffolk.
Ed Sheeran is without a doubt the best British artist. Not just in rap, but with his acoustic as well.
You need me and I don't need u, the team A are the best songs
The Contenders
11
Stormzy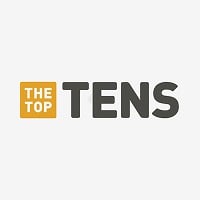 Ebenazer Kwadjo Omari Owuo Jr., known professionally as Stormzy, is a British rapper, singer and songwriter.
I'm from the US and think he is better than at least 95% of the rappers here. Arguably could be compared to Tupac biggie or nas.
Stormzy is brilliant.
He's so black you can't see his beard
Genius
12
Lowkey
Destroys anyone else in British rap, listen to alphabet assassin and you know that none of these lot can come close to his skills - boeingrules
He speak the truth like no one else. He got style and he raps fast though
Really fast and great political messages
He is a national treasure
13
Slick Rick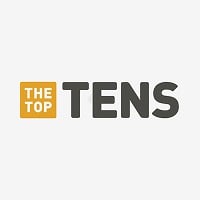 I believe who ever made this list no nothing about rap Slick Rick is 1 of the greatest rapper if all time period
Come on people, this is hip hop's greatest storyteller, this guy is a hip hop legend, and I mean legend, as he is well known in the US and has been known since the late 80's. Was one of the legends in the first golden era along with KRS, Rakim, Big Daddy Kane etc. And this guy is 17th on here? Wake up
The fact that Ed Sheeren is higher than the best rapper of all time never mind Uk rapper. This man deserves so much more
I was expectin to come in here with slick rick being number 1. This whole lits is a joke.
14
Skepta
Definitely deserves to be number 1 mate
Where Skepta he's number 1 man
15
Wretch 32
His lyrics and flow are actually really sick...
He's the best ever!
16
Example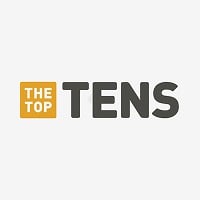 Elliot John Gleave, better known by his stage name Example, is an English musician, singer, songwriter and record producer.
He's the best rapper alive
Why is this so low! Example for life!
17
Devlin
Devlin did great job in some of his songs, I think he can be regarded better up
Should be 1st he's the best rapper, his lyrics tell a story and are meaningful unlike a lot of other artists out there
18
The Streets
You're own opinion is what matters most... BECAUSE HOW MIKE SKINNER IS SO LOW ON THIS LIST IS BEYOND ME!
19
KSI
His rap so fast
Pretty funny YouTuber with good raps though he can get VERY dirty
20
Bugzy Malone
Big up bugzy
So good he's BAD. Gd
21 Lunar C
22 Akala
23
Boyinaband
His raps are usually really meaningful or actually intelligent.
24 Roll Deep
25
Giggs
Giggs is sick! He is rated highly the first UK gang banger to step on a red carpet say Nutting
ALL OF THOSE RAPPERS ARE MAINSTREAM AND ARNT HALF AS GOOD AS GIGGS TINCHY isn't CONSISTENT TINI TEMPA MADE PASS OUT AND EVERY STARTED DICK RIDING WHAT ABOUT THE REALEST GIGGS he's THE TOP MAN REPRESENTED THE UNDERGROUND SCENE OF LONDON THE POLICE TRIED TO BRING HIM DOWN BUT MY BRUDDA GOT BACK UP AND WHEN HE RELEASES 'WHEN WILL IT STOP' ALL OF YOU LOTS ARE GONNA START FANGIRLING HIM LIKE SIDEMAN.
26
Ghetts
Best UK lyricist of all time, this list is a disgrace. I mean slick rick and MF DOOM best ed sheeran? Absolute garbage
27 Shotty Horroh
28
MF Doom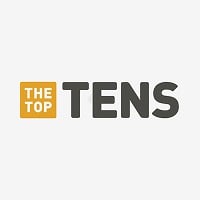 Daniel Dumile, also known as MF DOOM, is a British-born hip hop recording artist who spent most of his life in the United States.
wet guy
The Best
Come on he's the best
29 Stig of the Dump
30 AJ Tracey
31 Ruff Sqwad
32
Yungen
Yungen got ended by chip
33
Nines
He's the sickest rapper church road yeah
34 JME
35
Ocean Wisdom
YouTube ocean wisdom
He's the up & coming Kendrick Lamar of UK rap. Watch this space!
36 Sway
37 Rodney P
38
Krept and Konan
Krept and Konan are by far the best. I think about the creed entrance... - 2234
There great
39
Lady Leshurr
Lady Leshurr

If you have not already heard of her you are missing out. Her best ones are her Queen's Speech EP 1,2,3,4, and 5 as well as her remix of Chiraq entitled SHURRAQ!
40 MC Mistima
41
Big E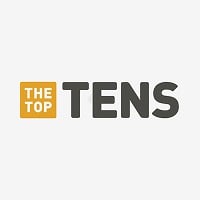 Ettore Ewen is an American professional wrestler and former powerlifter and American football player who is currently performing under the ring name Big E.
42 Not3s
43 Derek B
44
Blizzard
Too good great tunes like I'm nearly there kids of the night etc great mc grime and freestyles sick on don't flop
45
English Frank
Bars of truth check it out
46
Riley Hebbard
He's a talented young rapper who lives in worthing and I'm he's producer named rob and me and my brother neil have been trying our hardest too help him he's really talented
He's a talented young rapper
47
Rat Boy
Rat boy is so underrated. I'm in love
48 Mathew Baynton
49
Little T
THEY ARE BEANS BRO
50 Dyl B D.Y.L
BAdd New Item