Best British Rappers Lyrically
The most talented british rappers. (The ones who write the best lyrics)
The Top Ten
1
Lowkey
Best in the game
Lyrically unmatched.
The realest. Destroys every beat
Lowkey... The most real rapper in the industry (as well as immortal technique) easily the best british rapper there's ever been. He knows what he's talking about unlike other rappers/pop artists out there. Listen to Obama nation, voices of the voiceless, long live Palestine, dear England... Id say he's the new Tupac but not quite as good hahaa, defiantly in the Top 10 ever!
V 35 Comments
2
Tinie Tempah
Great lyricist
ONE of the GOAT's of U.K. rap; early 2010's unmatched. Worldwide success for a reason. Up there with Stormzy, Wiley, Skepta etc.
His lyrics are sick! "I used to be the kid that no one cared about that's why you have to keep screaming till they hear you out" just shows how hard he had to work to make it to the top. Can you think of a rap artist who made a song that was even meant to be released but somehow got to no1? Yeah I'm talking about pass out! Big up tinie!
Are you kidding, 4th place! He deserves to be #1. I mean have you listened to Pass Out, Written In The Stars, Frisky, Wonderman. He should be #1 without a doubt.
V 11 Comments
3
Devlin
Best UK Rapper ever, he is comparable to Eminem. His lyrical ability is impressive.
This guy is with out a doubt the best rapper in England. He is initiative and isn't like the mainstream rappers you see today! Top man
Devil is a sick English rapper listen to him trust
Level with Ghetts
V 4 Comments
4
Chipmunk
He's a lot better than all you give him credit for
He's suppose to be #1
Listen to him often not too bad
Far the best
V 6 Comments
5
Dizzee Rascal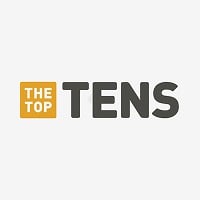 Dylan Kwabena Mills, better known by his stage name Dizzee Rascal, is a British rapper, recording artist and record producer. A pioneer of grime music, his work has also incorporated elements of UK garage, bassline, British hip hop, and R&B.
Is a pioneer to a sub genre of grime. Most critically claimed albums of any UK rapper ever. Great cross over appeal to America. In fact the first rapper to do it really. Inspired many new artists, widely respected and his boy in the corner album is arguable the greatest rap album critically ever. can't argue with facts... these are not opinions
Bonkers is an awesome song, but I didn't know that this guy was british. - Giusti97
This guy kicks ass!
He's still making songs nowadays, he is defiantly the most famous of English rappers, he also made the England 2010 football hit 'shout'
V 1 Comment
6
Giggs
The hardest ghetto rapper and has an official position in the game
Talking the hardest best track
Must of hit punier at 2! Kills every track he's on!
I, m a polish fan of him
V 3 Comments
7
Dappy
After Eminem, Dappy is the most emotional Rapper I know... He is simply Awesome
Dappy is the best
He is the best rapper
Amazing tunes
Should be the first at the top
A real rapper there are good rappers he stands out the most
Don't hate
LOVE
Easily the most talented rapper in the UK of all time. Dappy has an amazing way with lyrics and his delivery is on point
V 5 Comments
8
Professor Green
Funny and creative lyrics! Especially in songs like Monster and Just Be Good To Green!
But some of his lyrics are quite heartbreaking, like in Read All About It and Never Be A Right Time.

Pro Green's such a great rapper, and he's so sweet and modest in real life, I just love him!
Pro Green should be number 1 as he has a diffrent vibe to the rest. With all he has been through in the past its lucky he has not killed anyone but he stayed strong and put his feelings into a rap there for he should be number 1
I've been to a concert of professor green and it was so live and I would definitely see him again
Giggs and tinie tempah better than this guy, what a joke
V 4 Comments
9
Akala
On another level. Akala and Lowkey educate, real world issues, obscure issues, these guys should run the country, they are above rap and hip hop. It's all about peace and love.
Akala should definitely be number 1, no-one is equal to him in terms of lyricism. Embarrassing how Dizzee Rascal is above him. Akala is both my favourite british rapper & my role model.
All round number 1 writing excellent not the cleverest though pip gets ma vote delivery is smooth as
Lyrically the best.. Gives the younger generation something else to listen to other than "bang bang on your door, 6 shots make you hit the floor" blah blha akala is really really talented and real as well check him out!
V 12 Comments
10
Skepta
Skepta is way better than chip or any others
shutdown
Skepta is personally the best in the UK making hits constantally. He is a beast with the mic and just rips every track lyrically with sick punchlines, bars, puns, methapors, innuendos and just craziness. He is probably a rapper who is consistent with quality and quantity who has an endless amount of skill. Listen to his albums such as Blacklisted for example and hear the talent in every song. He is currently doing it major getting recognised by a lot of huge megastars like Puff Daddy making songs with him, performing with him and making big money. He is a rapper that hasn't died or has lost hype he is someone I think she be first; I am a great big fan of rappers like Lowkey and Akala and Ghetts etc but Skepta is something that is a great thing for the UK Rap industry, Boy Better Know is big so recognise. No body matches Skepta the greatest MC in the UK
Skepta is a midadukin fast rapper aspecislly in bbk
V 1 Comment
The Contenders
11
Ghetts
HOW IS SKEPTA ABOVE GHETTS? honestly half of the guys above repeat basic bars ghetts is genuinely one of the best lyricists of all time
Consistently good, his energy is so unique
Ghetts is easily one of Englands best talents! Stop sleeping on him
Ghetts is easily the best mc and getto gospel is the best uk album since boy in the corner
V 3 Comments
12 Ashley Walters
13
Dot Rotten
Ghetts should be second
Wretch 32
Dot Rotten
Ghetts
Devlin
Akala
Swiss
P Money
Avelino
Dave
Esco
14
Mic Righteous
Anyone that has heard his fire in the booth sessions and aj tracy disses will know that he will hands down bury any british rapper out there
A true artist in every sense of the word, makes other rappers look shallow and petty both in content and delivery! His first two fire in the booths will bring you to tears
Engaging and politically conscious but retains the celebrity and arrogance you need in this game.
He's just a realist and relevant
V 6 Comments
15
Wiley
Wiley invented Grime. Whatever you think grime is, you have to measure it to him. He is the benchmark rapper. Godfather is an insane album, his lyrics are amazing, his beats are so catchy and anyone in the UK wants to rap with him.
Wiley is the godfather of grime he should be number 1
King of grime
He is the best
V 1 Comment
16
K Koke
K koke deserves more respect than he gets, there probably more lyrical out there but not much realer, he keeps it 100
Talks about the real struggle, he still young and up an coming to
Every time he drops a song its fire
17
Slick Rick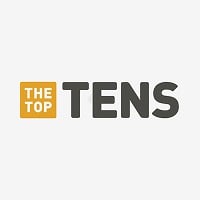 Slick Rick is one of the greatest story-tellers within Hip-hop. How's he not listed as #, when mentioning best British rappers?
Slick Rick not even top 5, I don't understand other humans apparently
This is retarded Slick Rick THE RULER is not number 1
Ok HOW IN THE WORLD IS SLICK RICK NOT #1. Smh
V 2 Comments
18
JarBag
He's a great rapper
He's awesome.
He's only about 14 now as well but he's mad!
Kinda bad with the rapping but you know ehh
Hiphop genius how is he not #1
V 5 Comments
19
Sneakbo
He's got some good tunes
20
Plan B
I think his ill manors album is pure beast! Could be the best UK rapper out there, knows what he's talking about and doesn't talk crap like most American rappers, he speaks the truth about life in the streets
Plan b has by far some of the best lyrics in the industry, he's a real story teller and should be number 1 hands down.
How had some one not put him on here, he's by far one of the best, with a huge range of talent. He can rap, sing and act!
Can't believe he isn't higher ill manors gave me chills.
V 3 Comments
21
Wretch 32
Nah wretch it #2 after akala #1
How the feck is Wretch 32 ranked 21 go listen to his fire in the booth's. He's pure genius him and Akala are on a complete different level to everyone else.
Should be at very least top ten, good confidence and lyrics
This list is a joke, wretch is easily top 5 if not top 3, his wordplay is unrivalled
V 4 Comments
22
Stormzy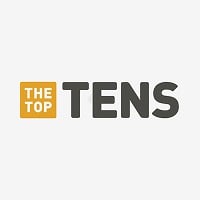 Stormzy has to be up there, so much, soul, depth and emotion to his music
I'm from the US and I personally think stormy comparable to the pacs Nas and biggie talks over here if not better. Facts
He is great
Should be top 10
V 3 Comments
23
Jehst
The fact that Chester P and Jehst aren't joint 1 and 2 is a piss take. Mystro needs to be in the 5 DOA still. - Nomad
Embarrassing the people who above him, sad state of affairs, fact he is a proper rapper and not a manufactured creation obviously goes against him. Some of us know. Also rhyme asylum, phi life and a lot more
The dragon of an ordinary family.
22? Who are we becoming as a people if Jehst is not regarded number 1? UK or world wide, this man holds water at ANY LEVEL
24 Scroobius Pip
25
Mike Skinner
Legend
He created two of the best conceptual albums ever made
Brought UK hip hop to the forefront! 5 incredible albums under his belt, plus he also launched the careers of many well known artists inc, example, pro green
26
Shotty Horroh
So he's relatively underground... But... well...
Just watch him.
He's a beast battle rap but his songs arnt near some other guys onhere
27
Dr Syntax
One of the best British rappers in my opinion. His lyrics are artfully crafted, and it just proves the point of "Don't judge a book by it's cover"
Get all this grime off the list
28
Jam Baxter
Easily the best rapper on this list, should definitely be the number one with his tight flow and intelligent lyrics, no idea why chipmunk, dappy, tinie tempah, devlin and example are even on here
Ill rapper, sick flow and lyrics. - Sign
Dope. Dope. Dope. 'enough said.
He's King of the UK
29
Nines
Smoke so much amnesia I don't even get high
Nines is a boss my favourite about. Feel this guy believe everything that comes out his mouth. Lyrically is amazing too hope he blows proper soon. Better than most only few compare. BOSS
The hardest! Doing his ting b
North London coke dealer
V 3 Comments
30
Ard Adz
Ard adz is sick he deserve to be first or seconde
Best Muslim rapper
Speaks the truth still
31 Antix
32
JME
Why is h so low on this list?
Check Him Out He Is Is Hard And Funny Cussing The Hatters
33
Krept & Konan
Listen to konan last night in la and krept last night in lagos madd lyricism
34
CASisDEAD
Hardest rapper in the counry, can kill any beat,
Most underrated lyricist, doesn't have a single bad tune.
35
London Posse
Bionic, when rap was still fresh and new and way before this generation were born into it, I'm talking late 80's/early 90's, he was lyrically and technically superior to everybody in this country.
OLDSCHOOL rappers they were 1 of the first british rap groups
36
Dan Bull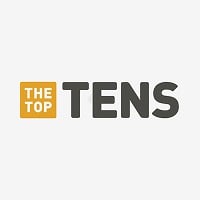 Daniel G. L. "Dan" Bull is an English rapper and songwriter known best for his raps about video games, which he publishes on his YouTube channel, DBGames.
Dan Bull, homegrown talent - originating from a forum called UKHHF where rappers would share music and help to improve eachother.
37
Example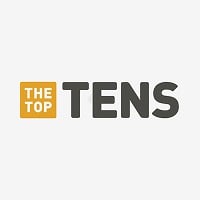 Elliot John Gleave, better known by his stage name Example, is an English musician, singer, songwriter and record producer.
He doesn't even do as much rapping as most of these do and yet Example is still loads better than a lot of these rappers! Should easily be in the top 10!
How did you leave him out of this list. Great rapper with lyrics and has so many other talents!
38 Tempa T
39
Durrty Goodz
Durrty goodz should be number 1. He just doesn't get enough recognition anymore. Even ghetts didn't want to spit after him back in the day.
40
Fliptrix
Fliptrix spits real bars: he's intellectual, with catchy beats and smart bars really. It's sad to see the kind of people that are above good rappers that just aren't so mainstream really.
Best British rapper
41
Depzman
Depzman is the best trust me
42
Sway DaSafo
This is my Demo is the height of UK hip hop
43
Life MC
Life Mc is easily number 1. His flow and lyricism are unmatched!
44
Roots Manuva
How is roots at 49, half the geezers on here are grime first hip hop after and somehow still ahead of roots. Top UK hip hop mcs, roots, jehst, klashnekof, low-key, akala, Kano, Tommy Evans, Chester p, shall I continue, verb t, the four owls, Ty, gunshot
45
Ghostpoet
Finnaly some1 who does not pretend to be a gangster
46 Outlandish
47 Political Peak
48 Griminal
49 Geko
50
DVS
London boy American dreaming - all I gotta say
PSearch List
Related Lists

Top Ten Most Lyrically Creative Metal Bands

Music Artists that Inspire Me Lyrically

Best British Rappers

Best British Rock Bands
List Stats
1,000 votes
70 listings
8 years, 177 days old

Top Remixes
1. Chipmunk
2. Dappy
3. Ashley Walters
ChloePaige96
1. Lowkey
2. Tinie Tempah
3. Dappy
OnTopKas
Error Reporting
See a factual error in these listings? Report it
here
.