Top Ten Best Canadian Bands
rocknrolldude
Rush ? Steppenwolf ? The Band ? You choose !
The Contenders: Page 3
41
Heathen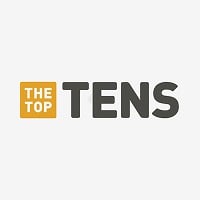 Heathen is an American thrash metal band originating from the San Francisco Bay Area , founded in 1984 by guitarist Lee Altus and drummer Carl Sacco.
42
Chilliwack
So love these guys. In their sixties and seventies now and STILL kickin' it hardcore.
Too low! The best of Seventies of Canadian rock. My Girl, Fly By Night, etc etc! Easily top ten.
Awesome musicians and very personable people
V 1 Comment
43
Kataklysm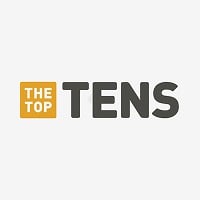 Kataklysm is a Canadian death metal band. They call their musical style "northern hyperblast" after an advertisement in M.E.A.T.
Because metal is awesome, and bands of different genres need to be in this list.
44
54-40
The best Canadian band since Doug and the Slugs
When I saw 54-40 listen below a bunch of thrash bands... I knew this wasn't a very legit list. As a thrash lover...
Awesome band. Ranked way to low.
Love them! Most underrated band
V 1 Comment
45
Big Wreck
Pure awesome. One live show will make you a fan. Guitar, lyrics, and solo's. It all mixes together so well. Check em out!
If you have not listened to them you are missing out friend. Find out what you never knew you where missing!
One of the best bands ever, fronted by one of the greatest musical talents of any era!
Don't get how this is 42 just a great band
V 4 Comments
46
Men Without Hats
They defined electro-New Wave in the 1980s. Safety Dance and The Message is Through are fantastic. Their first album Rhythm of Youth is fantastic. Should be way, way higher.
V 1 Comment
47
Trooper
You voters are crazy... Trooper way down on the list at #36?

Check your stats... Trooper HOT SHOTS was the best selling Canadian album of ALL TIME in Canada when it was released.

Trooper is among the top 5 Canadian selling bands of all time.

The fact Trooper is not in the top 10 shows you how biased these lists are to more recent bands.
You CANNOT have Trooper at #48. I have to vote for them on that basis alone. The album HOT SHOTS was the BEST SELLING Canadian album of ALL TIME at one point. Let that sink in. Stop voting for these lesser bands you have above them.
When my brother bought the album Hot Shots in 1979 I was hooked. I saw Trooper 4 times and loved them every time. They should be near the top of this list. Rock on Canada
Probably THE Canadian mainstream rock band of the late Seventies. Who has not heard Raise A Little Hell or Boys In The Bright White Sports Car? Deserve wayyy better.
V 2 Comments
48
Alexisonfire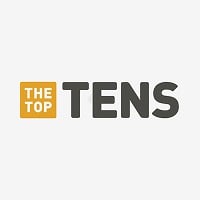 Alexisonfire deserve a spot up in the top 20's at least.
Nobody blends hardcore guitar riffs, screaming and intense lyrics with beautiful singing, better than The Only Bad Ever.
They're REALLY good! The lead singers voice is just AMAZING!
Needs a higher ranking!
49
Metric
Should be in the top 10. A great band with a host of great Albums.
Grew up with Metric and they're still my favourite band
Great singer, original music,
Awesome rhythm and drums
V 2 Comments
50
The New Pornographers
In my opinion, this is a great band that suffered from poor branding. Neko Case, while not Canadian, is perhaps one of the best female voices of the past 20 years. The band is tight, musically captivating without being "hooky".
51
Death From Above 1979
Are you guys mentally ill? No offense. DFA1979 is the best Canadian Band.
52
Thousand Foot Krutch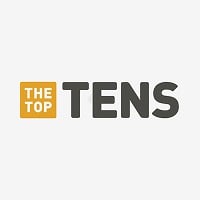 Truly a band for all and loved by international audiences...oh this band knows how to rock! Crank it up!
How can you not like a band who can fire it up every single album, and be this old school metal!
They're so underrated. They need to be higher. At least the Top 10.
51st place? Seriously?
But they're sooo good~
V 4 Comments
53
Gorguts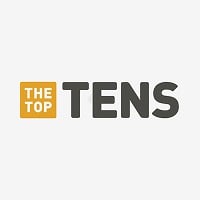 Gorguts is a Canadian technical death metal band from Sherbrooke, Quebec. The band was formed in 1989; its only constant member has been Luc Lemay.
54
Teenage Head
Great band. I sang with them once when our band was opening for them at a school in Caledonia or Hagersville. Frankie Venom was great too bad he died so young. They put Hamilton on the map.
V 1 Comment
55
Stampeders
First band to tour across Canada coast to coast. Nearly 20 chart hits. Should be higher!
Trailblazers who still make good music and put on a terrific show
56
Tegan and Sara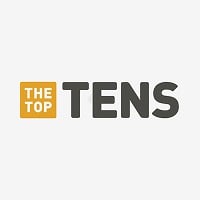 Different sound of the Heartthrob is unique and the lyrics are moving, motivating and realistic... actually since Plunk.
Different for every album, but still capture incredible emotion with each release.
Love them!
57
Sloan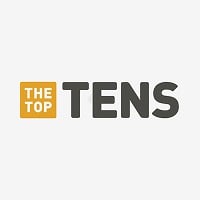 Sloan is a Toronto-based rock/power pop quartet from Halifax, Nova Scotia. Throughout their nearly twenty-five-year career, Sloan has released 11 LPs, two EPs, a live album, a Greatest hits album and more than thirty singles.
Canada's Fab Four this far down the list? That's criminal! How many bands have lasted as long as Sloan and have made such consistently engaging albums and songs with four equally contributing singers/songwriters and multi instrumentalists? Longevity and quality are more often than not opposing forces that Sloan has somehow managed to overcome and maintain better than most modern bands. They should be taken more seriously and more valued for their contribution to a growing independent Canadian music scene. Definitely should be ranked in the top 20 at least!
Buried down at 49th? I admit they might not necessarily be "No. 1 Ever", but they get my vote to help redress the colossal injustice of finishing below some weird genre bands that will remain nameless to avoid fanboy wrath and/or goth hexes. - KnutHudson
Sloan should be way higher on this list. They've lasted for 20 years with the same lineup. Their music has stayed consistent and awesome!
Ridiculous voting by prepubescent teenagers who don't know a damned thing about music.
V 2 Comments
58
Platinum Blonde
Most underrated band in Canada. The songs were well written and catchy. Sergio was an excellent guitar player who knew where to put the perfect note without being overbearing.
Great music!
59
Half Moon Run
Nothing but love for this band. Inspired by Radiohead, Arcade Fire, Neil Young, Grizzly Bear, Simon and Garfunkel like many new bands but much more original than dozens of them. Both albums are great.
Half moon run is just the best band of indie rock! it's amazing that almost no one know them, The way they use the instruments and the kind of instruments they use, just define them. best album no dubt DARK EYES.
60
Godspeed You! Black Emperor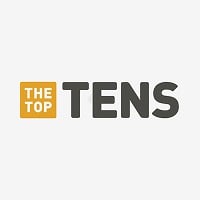 Godspeed You! Black Emperor is a Montreal-based post-rock collective formed in 1994, currently consisting on David Bryant, Efrim Menuck, Mike Moya, Sophie Trudeau, Thierry Amar, Mauro Pezzente, Aidan Girt and Tim Herzog. They're most known for being one of the most popular post-rock groups currently, ...read more.
PSearch List
Recommended Lists
Related Lists

Greatest Canadian Bands/Musicians

Best Canadian Bands/Artists (new)

Top Ten Best Canadian Metal Bands

Top Ten Best Canadian Rock Bands

Top 10 Most Underrated Canadian Bands
List Stats
3,000 votes
150 listings
9 years, 224 days old

Top Remixes (23)

1. Three Days Grace
2. Billy Talent
3. Hedley

3bdbg

1. Three Days Grace
2. Rush
3. Billy Talent

1252

1. Marianas Trench
2. Simple Plan
3. Three Days Grace

19ROXX
View All 23
Posts
Error Reporting
See a factual error in these listings? Report it
here
.