Best Car Brands
preachinpreach
The Contenders: Page 3
41
Jeep
Well, It's a Jeep thing you wouldn't understand. Best cars ever made to cross sand, mud, snow and roads.
Jeeps should at least be in the top ten!
Should be number 1! Who actually helped during times of war! - tenorsaxer435
Love em
V 6 Comments
42
GMC
Awesome CAR IN THE WORLD, I your A HIKING LOVER you SHOULD TAKE GMC CARS THEY ARE awesome.
It's better then 42 place
Great for the money,
I OWN A GREAT BIG 4 DOOR NICE GMC TRUCK LOADED 4X4 BETTER THEN ANY DODGE OR FOR SURE ANY FORDS. I OWNED ALMOST EVERY CAR ON THIS SITE. BUT NONE OF THE ONES OVER $60.000 DOLLARS
V 1 Comment
43
Mitsubishi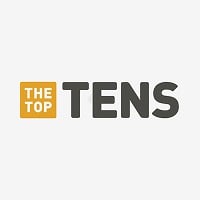 The Mitsubishi Group is a group of autonomous Japanese multinational companies in a variety of industries.
Luxury cars for an affordable price. -
This is the best car models, once they released the models it will always turns out to be outstanding among all
10 year 100.000 mile warranty what a waste, never got to use it.
Evos are lit
V 10 Comments
44
Maybach
I love this car
Have you SEEN the new maybach Pullman! 4 back seats+like every thing is covered in leather or wood, it's a LIMO! And it has a v12 engine and the best paint job!
Srsly it's Mercedes but more luxurious it should be number one
45
Lincoln
Better than toyota and nissan
If you like the ford you too should love the lincoln it's the son ford motors for god sake...
Lincoln is an unbelievable automotive car
This is the best car ever I'm sitting in one now (mkZ) best car 1000000000.10 amazing
V 3 Comments
46
Corvette
Corvettes are the best my dad has a 1987 chevy corvette and it is clean and very fast
Top design and top benefits
They have their own symbol like Camaro and Hyundai Genesis does!
This obviously isn't even a brand of car
V 3 Comments
47
Pontiac
They had a great. Run with the trans am and the got then when they stop in 2009 I was upset
I have a 2001 red pontiac Gt.. It's pretty cool, sporty car, sexy look when cleaned, definitely the hottest girl sports car ever...
V 4 Comments
48
Tesla
Very Hi-Tech and all hand assembled. It is art in motion without using regular fuel. Yes, everyone asks me "where do you think electricity comes from? ". But the fact that is it so much more efficient than any gas/diesel powered vehicle makes the car well worth the big $$. Besides, with time solar will be more efficient and battery technology will improve making it possible to drive the distances a gas car drives, with very fast recharge times. But if you were to visit Tesla and see the quality of the car, and compare it to anything out there, you'll quickly figure out that it is the most luxurious car available.
Owned a number of high end brand cars and NOTHING comes near the quality and feel of driving a Tesla. Pricey - YES but it delivers the quality and drive experience that makes it worth every penny. if you haven't driven one yet - do so. I took delivery of my Tesla in May and, thanks to it technology and update capability, my car performs functions today that it could not do in May. There is no other auto on the road that can make that statement. I'm still a little shy when it comes to the Auto Pilot Mode, but I will overcome that just as I overcame the "Range Anxitey" that most Tesla owners feel when they first purchase the car. We've been on several overnight trips in the Tesla and have never once experienced an issue with recharging. The technology in the car makes it impossible to run out of a charge - unless, of course, you choose to ignore the system prompts.
Oh my God, a Tesla. You couldn't ask for a better car. The Cadillac is second place, and it's less expensive than this, but WOW! This has an option where it drives by itself. In fact, we had a chance to own one, but they are horribly pricey. If you need a good, luxury, hi-tech car, I suggest you look for a Tesla. I'm not saying you can't satisfy yourself with a beat-up Toyota or Honda, but Teslas are great. - redhawk766
Woop woop, the best and they know it! Keep right on trucking my friends, we love you ELON!
V 5 Comments
49
Hummer
Hummer, my favourite car brand! Good mileage and suspension
Superb car... For super face in society
I Drive A Hummer H2 and it has to be the best SUV I Drove since my wife's 1993 ford explorer Eddie Bauer
V 2 Comments
50
Tata
Its a indian company which sells cars with best mileage and design at cheap prices.
It is best in comparing to other in context of Price
It's too good for the prices for which it is available.

Indian Magnifiscence in it. World class performance.
Tata owns jaguar and land rover too...amazing
V 6 Comments
51
Dacia
Really good cars; the most reliable ones.
Best price/quality in the market. Really nice cars with great capabilities like Duster. Awesome.
Duster rules
good cars!
V 2 Comments
52
Charger
How many models are you gonna call a brand?!
Engine has great power! For V-6, motor oil consumption is good.
This is a model, not a brand
It's a super awesome model
53 Plymouth
54
Lancia
Looks crap car is really ugliest car in the world.
I LOVE THOSE LANCIA RALLY CARS. I've got one in red and it is so cool - donrodrigo
The strtos is the most beautiful car ever
Most of the classic Lancias can be summed up by this statement: just look at it.

Or in the case of the Integrale: just drive it.
V 1 Comment
55
Hennessey
I really like this car. Its just wow
Fastest car ever! - ButtGreggHutt
It is the car called "The speed of light"
They made the Venom GT, which is faster than even the Bugatti Veyron, they should be higher on this list. - GamingGodPrime
56
W Motors
It's the car of dreams. Just watch Furious 7 and you'll understand!
Has a steek and stylish design including Excellent performance, durability, engine as well as includes crystals in the front lights and all other lights. Its the first super car of Arabia!
Wow... Can't believe it's so low on the list. W Motors is probably on par with Lamborghini. I cannot think of any cars more breath-taking then their Lykan HyperSport and Fenyr SuperSport, they deserve to be much, much higher on the list.
57
Infiniti
I drove every luxury sedan from mercedes, bmw, to lexus and the infiniti is more of a car than all hands down from options to ride. None are even close and the infiniti looks way better than the rest. In last couple of years infiniti has leaped ahead of the rest. Best bang for buck. Even in you want to spends more you are not getting a better car
My infiniti is gorgeous, trouble free, loaded with luxry comfort, safety and tech features. The ride is smooth and the handling a pleasure. I have driven only luxury cars my whole life and I am very impressed with Infiniti.
I agree! I love my G37. I use to own a Mercedes - OVER PRICED - if you ask me. I have never had so much trouble out of a vehicle before. But now I have the looks, a great price, NAV, camera, DVD... Its awesome!
Fabulous brand
V 10 Comments
58
Volvo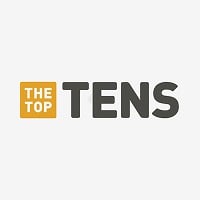 Far better looking than any Mercedes of BMW, it gives you the biggest bang for your buck. Volvo is unique unlike Audi, Mercedes and BMW and was the first car company to install seat belts in their cars. Volvo produces to this day some of the safest cars that money can buy. Also they are not Japanese, German or Korean, so you are not likely to pull up to a stop light and see your car. Volvo on the whole is the best choice when buying a luxury car because of it is relatively cheap, safe, and classy.
Value for the dollar which includes safety, regular fuel, average gas mileage, and reliability. Simple and not over engineered, now that Ford has left hopefully the new Chinese owners will allow the company to build a hybrid and import a diesel in a SUV with excellent reliability and safety. Did I mention affordability too? The Chinese maybe able to help with that.
Safety from personal experience. Would not be alive today if car I was driving was not a Volvo.
Otherwise it my choice out of loyalty and family tradition
Safety first
V 23 Comments
59
Maruti
Oh its world's best mileage car
The looks of company is not bad
The best car brand with well tuned engines, at low costs
Really it's the best car to drive and less on your pocket
No1 maruti ok g
V 1 Comment
60 American Motors Company
PSearch List
Recommended Lists
Related Lists

Best American Car Brands

Best Non Luxury Car Brands
Top Ten Best Luxury Car Brands

Best Car Brands Used In James Bond Movies
List Stats
15,000 votes
117 listings
10 years, 105 days old

Top Remixes (66)

1. Ford
2. Mustang
3. Lamborghini
Gabeilishous

1. BMW
2. Mercedes
3. Ferrari
paris

1. BMW
2. Volkswagen
3. Audi
tankbuster
View All 66
Posts
Error Reporting
See a factual error in these listings? Report it
here
.