Top Ten Best Cartoon Channels
Which is the best cartoon channel that offers best cartoons and programs?

1 Cartoon Network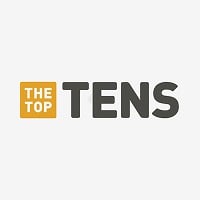 Cartoon Network is an American basic cable and satellite television channel that is owned by the Turner Broadcasting System division of Time Warner.
How can we forget ben 10, Beyblade, digimon, Pokemon, huh? - mohit100
Courage The Cowardly Dog, Dexter's Laboratory, Ed, Edd & Eddy, Johnny Bravo, The Grim Adventures of Billy & Mandy, Codename: Kids Next Door, The Powerpuff Girls, The Cramp Twins. Pretty much sums up my childhood. & y'know what? The new shows aren't that bad either.
I can't forget watching powerpuff girls in it. And then WINX CLUB my favorite cartoon show... - dontmesswidme
Justice for Gumball! I will start a revolution that Gumball needs more views! But Cartoon network, there's one thing that disappoints me. You created a show called Clarence.
2
Nick
SpongeBob, Fairly odd Parents, Avatar, etc. All great shows.
Hello Nick. Please Put back your Old Cartoons! And do not Play nickjr Shows on nick channel. Please!
Cartoon Network is second best. All these other ones suck! Animax is bad. I don't like animes.
Way better than Disney Channel in my humble opinion or at least it's usually better anyways - guyonawebsite94
3
Disney Channel
Phineas and Ferb. - mohit100
I like Disney because of their cartoon like doramon phones and fern
This channel is the best.. I could barely interested some entertainment shows in this cartoon channel.. It is so much fun and enjoying.
Star vs. the forces of evil, gravity falls, both versions of ducktales, amphibia, Milo Murphy's law, phineas and ferb, big city greens, and the list just keeps going.
4
Disney XD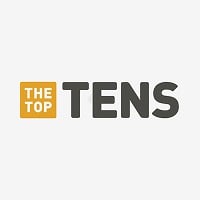 Disney XD is an American digital cable and satellite television channel that is owned by the Disney Channels Worldwide unit of the Disney–ABC Television Group, itself a unit of the Disney Media Networks division of The Walt Disney Company.
Beyblade burst evolution and all are shown only in this chaanel hence it is the best channel now marvel hq. Beyblade burst is the best cartoon show best
Phineas and ferb, kick buttowski, Jimmy two shoes, kid vs kat all great
This channel is awesome please make new cartoons
I love transformers they are the best cartoon that why I love discovery kid
Hey you. Don't know difference between Disney and discovery kids
5
Nicktoons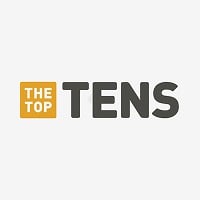 Nicktoons has better shows than Nick because they got better T.V. shows and great action shows we deserved to watched! For right now, my favorites are Voltron Force and Huntik: Secrets and Seekers!
I love them so much keep making more great movie thank you very much
Better than Nickelodeon. Harvey Beaks, Avatar, TMNT, Pig Goat Banana Cricket, Sanjay and Craig, Breadwinners, etc. - 23windomt
Nicktoons have great cartoons I totally love them
6
Hungama
Shinchan, kochikame, detective conan are few to name. - mohit100
I LOVE DORAEMON AND SHINSHAN THEY ARE THE BEST CARTOONS that's WHY I LOVE HUNGAMA
Doraemon should be in the list
Pokemon and Beyblade are the best cartoons. I want to see the new seasons but I love Pokemon and Beyblade.
7
Boomerang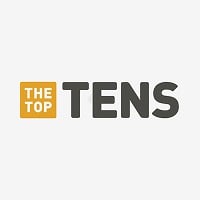 Boomerang is an American digital and satellite television channel owned and distributed by Time Warner through Turner Broadcasting.
Bring back the older cartoons on boomerang, like the cartoons from 1960's, 1970's, 1980's, 1900's, that is what we liked about boomerang, as we could set down as a family to watch the older cartoons.
Bring back all the old cartoons like ed, Edd, and Eddy, courage the cowardly dog, winx club, powerpuff girls, all the old ones. And the only new ones should be adventure time, regular show, adventures of gumball, teen titans go, and Clarence.
Scooby Doo, Dexter's Laboratory, Tom and Jerry, Looney Tunes, Fosters Home For Imaginary Friends, The PowerPuff Girls, Peanuts, Chowder, Courage the Cowardly Dog
Hi,again. I was the person who wanted the Boomerang city and the classics to come back (I forgot smurfs and chowder). Boomerang city is CN city but updated and has powerhouse music for an extra nostalgic blast. Oh bring back the old logo. Get rid of the new announcer as he is annoying as hell. He should stay on the Loud House. Replace him with the old one or a veteran voice actor. Good day
8
Animax
Awesome Japanese animes! - mohit100
Yes of course. Anime cartoons are just worth not forgetting. The supernatural plots just rock... My fav cartoons are K-ON, Fairy Tail, Shangri La and Nodame Cantabile.
I love Animax there are some awesome anime shows in ANIMAX I Love animax
I want that channel on number 1 cause This shows animes like death note fairy tail idaten jump but unfortunately the dump sony industry has stopped that channel broadcast - anujkashyap313
9
FOX
I say Fox only cause The Simpsons - Aidanisawesome
Hey add Oggy also
10
PBS Kids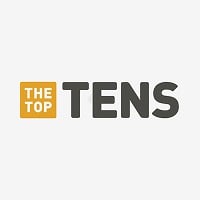 PBS Kids is the brand for most of the children's programming aired by the Public Broadcasting Service in the United States. It has awesome educational shows like Sesame Street or Mr. Rogers Neighborhood in 1969.
Arthur is the best little kids show EVER! How could that Pogo with its stupid "Chhota Bheem" get in the way? All he does is punch, punch and punch again! Arthur has humor, characters you can empathize with and best of all, it appeals to older viewers!
I love Arthur, too. PBS is educational in many ways, FUNNY, and you never grow out of it. My mom loves to watch Arthur and Wild Kratts with me and I'm 12.
Remember watching Dragon Tales on this brilliant channel. Friendly, fun and perfect for kids - hg64764
It is so good it has caillou don't get me wong
The Contenders
11
Pogo
Pokemon rocks on black and white is awesome
How can we forget programs like chota bheem, Pokemon and shinchan.
Hey Pokemon were rocks on television. And Beyblade is awesome. I like Beyblade most
Pogo is the best chnnel, because my kids and other kids like this channel
Pogo should be in at least top 5, because it has such a awesome cartoons with something new.
12
The Hub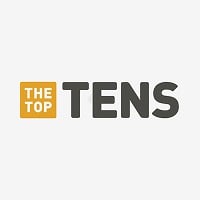 Animaniacs, Batman Beyond, Batman: The Animated Series, My Little Pony: Friendship is Magic...
Hub as awesome cartoons like transformers prime and batman animated series
Littlest Pet Shop should be renamed Littlest Human Shop. Also, what was once a toy line with a red Welsh Corgi as its icon is now a television series.
We need you guys my childhood was fueled by yours and boomerangs cartoons and the old Cartoon Network cartoons.
13
Jetix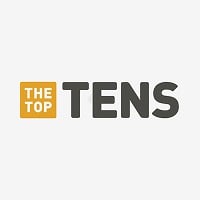 Jetix, formerly Fox Kids in Europe, Latin America and North America, was a worldwide children's television programming brand owned by Jetix Europe, Jetix Latin America and ABC Cable Networks Group.
Even though Jetix replaced Fox Kids Europe, Jetix was AWESOME! I loved Jetix when I was a kid, and I still love Jetix now. Jetix had GOOD programming. The only shows on Jetix that sucked-ass were Sesame Street, Phineas and Ferb, and Kid vs. Kat. But, as far as all that. I want Jetix back! PLEASE DO IT FOR US, DISNEY!
I watched Jetix when I was young, that channel was so awesome, with awesome shows...
Jetix my old best channel I miss you jetix whats with andy? -Super robot monkey team-galactic football-power rangers-shaman king :))))
This is the best classic channel for kids then all the other stupid channels there are today why did you leave Jetix why?
14
Discovery Kids
The most popular transformers prime
Is my favorite
Transformers Prime is The Best!
It is a knowledgeable channel and awesome
This T.V. shows are all time great because maya the bee is my favorite show and is the world best cartoon of the world and other shows like sally Bollywood etc. All of shows are great.
15
Adult Swim
Rick and Morty anyone!
Hasn't come over at 11:00 pm.
For the r&m
16
Kids WB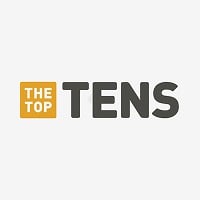 Kids' WB was an American children's programming block that originally aired on The WB Television Network from September 9, 1995 to September 16, 2006. On September 23, 2006, the block moved to The CW, which was created by CBS Corporation and Time Warner as a replacement for both The WB and UPN.
17
Comedy Central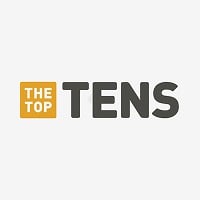 South Park - Limeyy
South Park - Fireboy
South Park - Tyler730
18
Teletoon Retro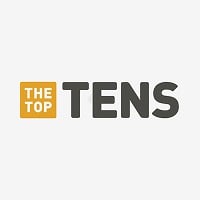 Teletoon Retro was a Canadian English-language Category B specialty channel owned by Corus Entertainment.
Huh? Teletoon Retro should be Number 1 because of the shows that we grew up with:

Animaniacs
Care Bears (1980 YES! )
Dexter's Laboratory
The Flintstones (YES! )
Inspector Gadget
The Jetsons
Johnny Bravo (CAN YOU BELIEVE IT? )
Looney Tunes (YES! )
The Smurfs
Teenage Mutant Ninja Turtles (OH YES! )
Tiny Toon Adventures
Batman: The Animated Series
Fantastic Four
He-Man and the Masters of the Universe
Merrie Melodies
The New Adventures of Batman (Cartoon Network)
The New Adventures of Superman (Cartoon Network)
The Pink Panther Show
Super Friends (1980's)
Thundercats (1980's)
The Woody Woodpecker Show
The Yogi Bear Show

I rest my case. Only "Fools" like Modern "CN" Clarence and nonsense.
At least watching the French dress up as old cartoon characters you will want to forget is better than watching the worst PBS Kids shows!
6 words for you, Retro-Face, WHY IS THIS ON THE LIST! I can't get it on my cable, and no one else in my neighborhood can.
This was a good channel it sucks that it shut down - trains45
19 FXX
20
Maa Junior
Its best kids ch
I like to see paramanandhaiah seesulu
Ilike maajunior very much becase there shows or very interset
21
Zee Q
I love very much
Joker
Bandbudh Aur Budbak is so amazing I can watch all the episodes.
Please start bandbudh aur budbak soon on cartoon network or zee Q
22
TeenNick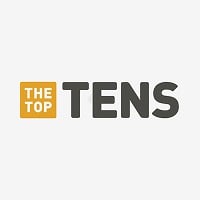 TeenNick is an American digital cable and satellite television channel that is owned by Viacom Kids & Family Group, a unit of the Viacom Media Networks division of Viacom.
I didn't vote for this, though the things I like about it are Drake & Josh and the Splat. - PeeledBanana
It airs iCarly and Drake and Josh. I'm not complaining - 23windomt
I love icarly, Sam and cat, and zoey 101
its nice
23
Hit Channel
No favourite animation
24
Chutti TV
I like this channel because every week or every month there will be new new cartoons and programs
I love it so much because in that they will put more shows
Chutti T.V. is the best children television in India...
Chutti T.V. can win the second place
25
USA
I like this channel it has some good shows and movies on it
I hate this channel
USA is a channel? I wish UK was one.
26
Disney Junior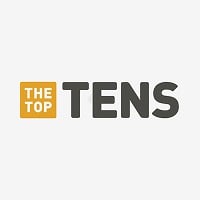 Disney Junior is an American digital cable and satellite television network that is owned by the Disney Channels Worldwide unit of the Disney–ABC Television Group, itself a unit of the Disney Media Networks division of The Walt Disney Company.
Disney Junior sucks, they turned Mickey Mouse into a baby show and it's ripping off Dora the Explorer. - nelsonerica
It has really bad shows, but at least Dora the crap is not on there.
Not a bad channel - trains45
Well about Disney junior I got to say one thing
IT SUCKS man. totally, all they show is some really boring stuff like dora the explorer, then some cartoon with guppies and trains.
AND THAT'S ALL...
28
Cbeebies
What is cbeebies
It sounds stupid
29
Spacetoon
Enchanted Princess Party? More like Stupid Princess Failure! This show sucks! This show is for babies! This show is a huge rip-off of the classic Disney Princesses which is way better. This show involves five preteen princesses and they like to go on failure adventures together. Cindy is a huge crybaby when she had a rough day. Bea is a big tear jerker when she's alone. Bella is a spoiled brat and she didn't make them feel better. Clara is a scaredy-cat when she's afraid of the dark. And Stella? Well! I don't care about her. The animation is gross, the voices are too babyish, the music is annoying, and the characters like to smoke pot, eat poop, drink pee, have sex at night, go to school naked when it's time for school, wear nappies, and do drugs when they're bored. Thank God this show got cancelled and taken off the air in 2008! Do you know who likes this show? The Arabic kids! They watched it every day. And do you know who hates this show? GinaSweetie! That's me! I requested him in ...more
Worst then 4kids
Lets do like I nothing happened and you already voter for this MARVELOUS channel
Spacetoon = social justice Warriors
30 TBS
31
Sonic
This is famous for shaun the sheep and power rangers samurai
This should be on first and not at last
All cartoon sow
Idaten jump I love it
32
Toonami
It has most new and very expensive shows
It has dragon ball z and many more action shows...
That's awesome channel
Show new as well as old
33
Tooncast
All your favorite cartoons is there Hanna barbera shows and many more
34
Teletoon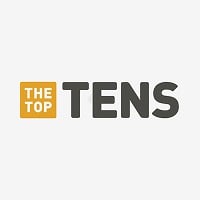 Teletoon is a Canadian English-language Category A specialty channel owned by Corus Entertainment that broadcasts animated programming.
This is a great channel, I watched lots of cartoons on here, like 6teen, total drama island and action, Johnny test, George of the jungle, and Ricky sprocket - trains45
Teletoon good channel really Whats with andy? Crator :))
35
Persiantoon
This is firs farsi language ch in the world and free for all
36 Rai YoYo
37
Chintu TV
Hi I like jackie chan, dora, super suji and avater
38
PBS Kids Sprout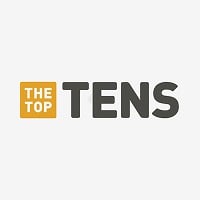 Universal Kids is an American digital cable and satellite television network that is owned by the NBCUniversal Cable Entertainment Group subsidiary of NBCUniversal, itself a division of Comcast. The network broadcasts children's programming and takes the branding of the sister company, Universal Pictures. ...read more.
It has so mush to lean shows like caillou, kipper, super why it also has the good night show, the sunny side up show and lots more
Such a horrible channel that replaced PBS Kids, PBS Kids was one of the best kids channels that ever existed, and Sprout turned Sesame Street into a CGI show, and it's no longer original, which ruined it. - nelsonerica
The good night show
Well, I do watch Dot (since none of my other shows I like are running at the time).
39 Minika Go
40
CBBC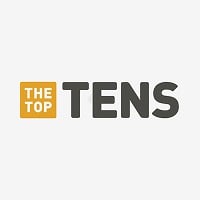 CBBC is a BBC children's television strand aimed at children aged from 6 to 12. BBC programming aimed at under six year old children is broadcast on the CBeebies channel.
Do you know why some bloody idiots hate this channel? It's because of the logo. THAT'S IT. The stupid logo. It's just a logo, British people! And besides, all the bad shows have got cancelled! So that's good.
41
MBC 3
Those preteen girls in every show are claimed to be boys and sometimes animals!
This channel is very decent
It's inappropriate to watch this censorship!
Mbc 3 should be number 1
42 Kidz - Animez
43 Rai Gulp
44
Baby TV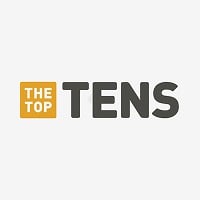 BabyTV was a television channel for infants, toddlers, and parents, distributed worldwide by Fox International Channels and TV4. It launched on December 4th, 2003 and became defunct on April 14th, 2019.
Good for very little
45 ABC
46
CBS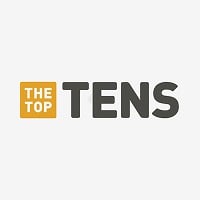 I grew up with Nick on CBS
47
Minimax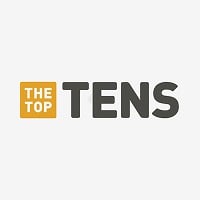 Minimax is a Central European children's channel broadcast in Hungary, Romania, Czech Republic, Slovenia, Slovakia and Serbia.
Too bad its underrated, and even unexistent in america, by far better than CN.
I love the family ( boy, girl, cat, dog) - Lemonade2806
I love it! - Lemonade2806
48 Super RTL
50 TRT Cocuk
PSearch List