Samsung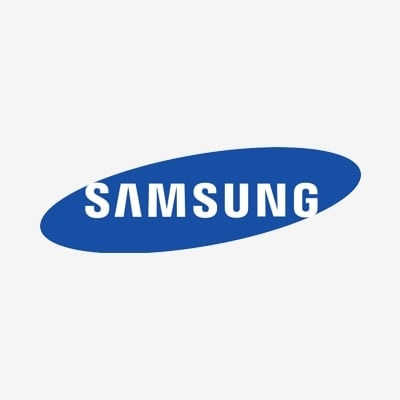 Uploaded by anonymous
Info
Samsung is a South Korean multinational conglomerate company headquartered in Samsung Town, Seoul. Its primary products are apparel, chemicals, consumer electronics, electronic components, medical equipment, semiconductors, ships, telecommunications equipment.
Comments
Top
Popular
Newest
Great brand, with plenty of good phones! - heather
They actually made the first phone that featured explosions! - elijaHayes
Samsung is the best if you just got a phone because there are just so many things that you have on the galaxy that you have to pay for the I phone like on the galaxy there are millions of apps that are just as good as itunes and you don't have to PAY the only thing that the iPhone really has is siri witch is really not that much better then the Samsung version. the lunchers on the galaxy are insane and a lot of then are free with the iPhone you have to pay for all the cool ones and still they barely have any cool lunchers like my luncher it tells me what the weather his as my backround so when it rains its raining in my background and it actually moves if they even have this on the iPhone it is going to cost 5 dollars at least there is even a luncher that sets your phone up like a apple phone that just awesome its got a great camera to and you can take so many pictures I think it's a no branner samsung is way better way less expensive and if there is a phone better then the galaxy its ...more - gummysniper
It is best mobile phone brand I think. Nokia must be the first because it has a very good quality from the past. But now I think samsung make best mobile phones than Nokia. Its mobile phone has good performance and quality. The design of the mobile phones are awesome. There is no mobile phone against samsung Galaxy s II. - asifkonvict
Samsung is clearly the best, hands down. I had a Samsung Juke and that was the only Samsung I have ever had and when I had it, I only replaced it once because sand had gotten in the turn thing. It held up really good. My 2nd phone, which was a Motorola, I had to get replaced like 5-7 times, The battery also lasted longer on my Samsung. If you get a phone, consider Samsung.
Samsung is the ish! No doubt about that! Nokia, Sony Erickson, they're nys alright... But we all know that Samsung is the leader in cellphone technology @ this moment & time. We are the Android leaders, design, style and so much more... & we keep on going' 4wrd. Viva Samsung!
I have a Samsung Galaxy Note 2 and it is amazing with its speed and quality. I bet you that Samsung and Nokia deserve the first and second place in any website. Apple is also deserving of some titles but not the best. That is all for me to say right now.
I've been using and switching several brands of phones for quite awhile now, and since I started using my first Samsung Phone (Samsung Champ), I realized that everything I needed and wanted in a phone is here in Samsung. Plus, it's not so very expensive compared to other brands. It both has the quality and economy!
I have fallen in love...
Yeah sure I've had Nokia and Sony Ericsson
But I'm telling you Samsung is the best.
Affordable, great design, easy to use
And the touch is awesome!
I love my Corby2!
GREAT PHONES THEY ARE ALL FAST. They just make such amazing phones all the time. Every phone me and my parents have bought from samsung is great they are all very fast and if they break Samsung gives you a new one.
I Very Very Love My Phone Samsung Wave GT-S5753E It is Brain Smartphone
Samsung Brand, Is The Best Mobile Smartphone In The World I like Samsung
I had never used nokia samsung but I feel is the most superior and second to none and this is the ultimate smartphone mobile phone brands in the world :-) I Like It (SAMSUNG)
Super... Awesome and Amazing phone cause you can do all you want like surf at the internet, take picture with high quality camera and you can also have a long time of enjoying your day. Super Like Samsung!
Much better than the iPhone... The galaxy range of smartphones is the hottest as well as the most innovative phones yet and they are always ahead in terms of features than other phones... It has taken Nokia finally down... Who cannot love the sexy and slim SII and Note?!... How r people frenzy behind the iPhone whose Ios is miles behind android... Duh!
Samsung galaxy series phones are all good looking and it supports many apps and games as well as powered by android platform and they are all very thin and easy to carry I LOVE MY SAMSUNG GALAXY GRAND QUATTRO
I have a galaxy s and after 2 years still holding its own against iPhones. I hope to have an infuse 4g or the Google nexus. And why is Nokia king?! Their only phones worth having were made in the 90's. Do they even have a 4g phone? Nokia is out of style. Sony made a great phone but its THEIR ONLY PHONE!
I'm using Samsung Galaxy mini and it is awesome. I think its speed download is faster than my laptop! Plus there's a lot of app you can download and it isn't too expensive. It affordable and fashionable. I love it!
Good resolution when it comes to graphics especially the camera. It exceeds my expectation. Aside from the performance the physical features was also nice, especially the galaxy generation now a days.
I have samsung galaxy nexus and since I'm using it its the best phone ever and sony ericson has not a good touch instead nokia n9 is better but still I love my Samsung mobiles. Samsung is the best

The samsung Galaxy note is by far the best phone I've ever purchased, I've owned all the major brands in the past. Its so easy to use, I use it like a tablet, I also read on it as its a tad bigger than most phones. The only negative is the purchase price.
Galaxy series: All the features of an Apple phone but CHEAPER. Actually BETTER than Apple smartphones. Better front camera, removable battery, slimmer design (In the S I). Apple got PWNED.
I've owned 6 Samsung phones in the last 6 years. Love my android Galaxy 4. Perfect size... User friendly. Photography is great in editing picture right on the phone and the ability to enlarge photos, even on Facebook!
Absolutely amazing phones. Android offers so much more flexibility and options than other OS's. Can't get better than Samsung phones for loads of features and innovation. Awesome!
The best. They already have sold more phones than Apple worldwide (and this does not mean USA). They should start making their OS. They really should. Too good to use Android in Samsung Phones
I have a samsung corby pro it is giving me support for last 1 year I have no any complaint its touch screen is good also qwerty pad makes me faster also free wifi makes it better and better.
The samsung captivate is the best phone I have ever owned it runs extremely well and has taken more beatings than any other phone I have ever owned I is just awesome! SAMSUNG RULES
By far, Samsung makes the best phones and other products, as well. I know friends and family who purchase Samsung products and have them for years and years. My brother still has the Samsung Galaxy S4, & sister-in-law the S3! They still run and work @ the same speed as when they were brand new. How many brands and products can say that? Not many, would be my guess. If you're looking for a very dependable product, whether it's a phone, T.V., or even a washing machine, Samsung's the brand you want.