Top 10 Best Celtics Players
sturner23
The Top Ten
1
Larry Bird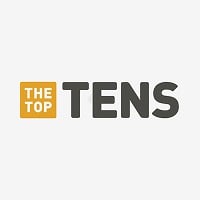 Larry Joe Bird is an American retired professional basketball player who played for the Boston Celtics of the National Basketball Association. Bird is a 3x champ, 1x ROTY, 1x Finals MVP, 3x 3PT Contest winner, all with the Boston Celtics. (1979-1992)
Best all around player in history. Clutch. A winner.
Larry Bird is just simply great. Give the ball to him, don't worry about it. He can make any shot. His height allowed him to shoot over players and get rebounds, and his ability to make 3's were amazing. Obviously, this guy deserves to be #1 and the C's list
One of the best basketball players EVER! My dad played with him when he was in high school. He got the most of his ability by working harder than everyone else. He wasn't as gifted athleticly as much as other players in the league, but still amazing!
Its cool your Dad played high school basketball with Larry Legend. - Ned964
Best.
V 37 Comments
2
Bill Russell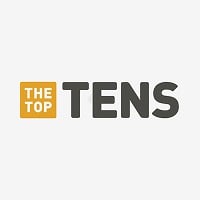 William Felton "Bill" Russell is an American retired professional basketball player. Russell played center for the Boston Celtics of the National Basketball Association from 1956 to 1969.
This guy was amazing. He was so good the NBA Finals MVP trophy was named after him! Still not convinced of this guy's skill level. Try having 12 MVP awards under your belt. He had 12 counting both Finals MVP awards he had earned and season MVP awards he had earned prior to the beginning of the playoffs.
11 championships in 13 years. End of debate. I saw him win many of those championships. Noonw ever played with more of a will to win, though Jordan was close. If refuse to lose is a motto you can believe in, Russell is your man.
It should not really be Larry, bill was better but not by that much Larry had a great career but he did not have anything near 11 championships like bill. Larry was a great offensive player and bill was better at defense. But over all bill over any other celtics player.
That's werong he should B f1st
V 23 Comments
3
Paul Pierce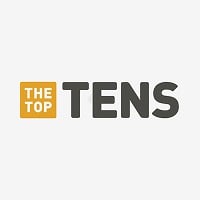 Paul Anthony Pierce is an American professional basketball player for the Los Angeles Clippers of the National Basketball Association.
I don't care what you may think of this guy, but in my eyes as well as a lot of other Boston fans, this guy is something great, and we are most certainly have him as the captain of our veteran team. Pierce has been captain of the Celtics before the Big 3 had even come to be. Pierce became captain of the Celtics shortly after Doc Rivers became the head coach.
Paul Pierce is my favorite player ever. Ever since I watched his first game I knew he would be the best player to his ability. He should be the top of the list and not third. The only reason he is being ranked third is because Bill and Larry has more ring. Paul has so many things over them he is the best clutch shooter ever in celtic history and always will be.
I think he should be higher than larry in some categories like 3 point shooting and dunking but definitely not passing. Th only good pass he ever threw was when was falling out of bounds in the finals. Also though he's better then bird in clutch shooting.
THE GOAT
V 8 Comments
4
John Havlichek
Could play at the guard and forward positions--basically could do it all. Became a great scorer even though he was more defensive minded in college alongside Jerry Lucas. Is the leading Celtic scorer of all time. Saw him play in San Antonio when he was 36 years old and he still had it. Great passer and all around awesome. Easily my favorite Celtic. I even went to the Hall of Fame ceremonies when he was inducted and met the whole family. Right now I would rank him higher than Garnett, Rondo, and maybe even Pierce. Wish I had the entire tape of his last game as a Celtic. CBS cut away from the game in the last two minutes. Love Hondo!
I love him because he's my grandpa and he is such a great coach to me and one of the greatest people in my life and I will never forget him.
By far the third best Celtic of all time
5
Kevin McHale
Deserves to be higher on list.
The best Celtics forward ever...
Shut up idiot
Fantastic player!
6
Bob Cousy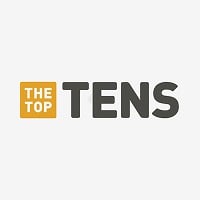 Bob Cousy was a smaller guy with a really big game. Cousy was listed as 6'1 and a mere 175 pounds. Cousy played point guard for the Celtics for a good amount of time. Cousy has won the Finals MVP award in his years of playing in the NBA.
Cousy was a great point guard but he was not the point guard for all of Russell's titles. He was the coach on the floor and a much underrated scorer. In his time he was a magician with the ball. Sam Jones said everyone had to be in position to shoot the ball or Cousy wouldn't give it to you.
Played along side Bill Russell for the 11 titles
Celtcs best point gaurd ever - sturner23
He should be ranked 3
7
Kevin Garnett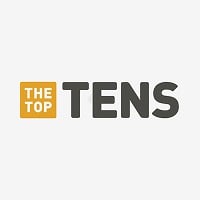 Kevin Maurice Garnett is an American professional basketball player for the Minnesota Timberwolves of the National Basketball Association.
He should be the #1 player If the celtics didn't have Kevin Garnett they wouldn't be where they are. and who ever posted that comment about Garnett being the rudest player in NBA you are big fat...
Startd w nothinq. Ended up w a whole lot of somethinq. Thts all I qota say. Disaqree.? Well jus do the research and watch him play. ;)
He is always good, even with the Timberwolves, he is a massive accomplishment and has had a big impact on the NBA and Basketball! - roblist
You know
V 9 Comments
8
Robert Parish
Robert Parish was known for his strong defense and his jump shot, and was elected to the Basketball Hall of Fame in 2003. In 1996, Parish was also named as one of the 50 Greatest Players in NBA History. His nickname was "The Chief", after the fictitious Chief Bromden, a silent, giant Native American character in the film One Flew Over the Cuckoo's Nest. According to Parish, former Celtics forward Cedric Maxwell gave Parish this nickname because of his stoic nature. He was also part of the Celtics Big Three with Larry Bird and Kevin McHale.
The fact that Parish is below Ray Allen is disgusting.
Roberto Parish is his brother look it up idiot
9
Ray Allen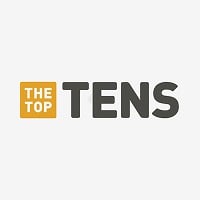 Walter Ray Allen, Jr. is a former American professional basketball player who is currently a free agent.
Best 3 point shooter in the NBA history and holds the 3 point record
He was the biggest three point stud
He was like Curry in his playing days
Yeah, but I think he was a better team player when he was with the Heat in 13-14', ya know with Lebron, Wayde, Chalmers, Battier, all them dudes.
V 4 Comments
10
Rajon Rondo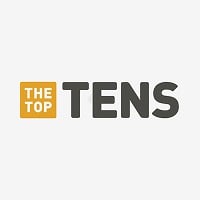 I love rondo. He's the one who lead the celtics. He is a really good player but he has to do more than pass he has to score more points for the celtics now because kevin garnett and paul pierce is old now and ray allen is on the heat leving rondo all by himself. If the celtics want to win a championship title rondo has to score more points and when I mean more points I mean he has to get better with his free throws and his jump shots if he can do all that I can bet that rondo can win the mvp and the mvp final.
I think in the 2010 season rojon rondo is clearly the best player... he not only led the team through the post season but is crucial to the moral of the team - TopTen10
Rondoo is my absolute favorite! (: The only reason I watch basketball!
Terrible attitude, not Celtic worthy
V 7 Comments
The Newcomers
?
Terry Rozier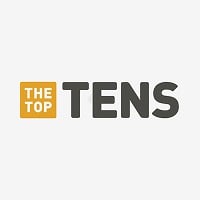 The Contenders
11
Dave Cowens
Dave Cowens towering over some players, was listed as 6'9 and an average NBA weight of 230 pounds. Cowens was the Celtics 1st round pick being the 4th pick overall. The Celtics drafted him from Florida State even though he was born in Newport, Kentucky.
Good scorer excellent rebounder and overall defensive player for his size
12
Sam Jones
This guy won 10 rings. Got inducted into the basketball hall of fame. One of the first to really take advantage of the glass in the nba. And one the nba finals for the celtics with a off the glass buzzer beater in 1969
Played along side Russel for most 11 championships - sturner23
13
Tommy Heinsohn
Tommy is a savage and why is Havlicek in the top ten twice?
14
Jojo White
Without a doubt, better than Rondo. What is this, some kind of joke?
Jo jo white is better than rondo
Hall of famer
15
Isaiah Thomas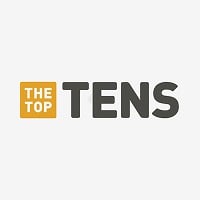 Isaiah Jamar Thomas is an American professional basketball player for the Cleveland Cavaliers of the National Basketball Association.
Isaiah improves the stats of short NBA players and shows that size dose not matter.
I'm voting for Isaiah. He's not the best, but he deserves to be higher than Shaquille and Randy Rondo
I think Isaiah is a good basketball player.
Is the best player in wourld
V 5 Comments
16
Dennis Johnson
Dj was part of the best 5 in basketball
It was DJ's innate radar that made that play against the Pistons possible. He was a great defender, a great passer and made very few mistakes. DJ loved the game and it showed.
17
Shaquille O'Neal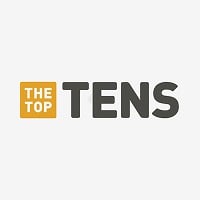 Shaquille Rashaun O'Neal, nicknamed Shaq, is a retired American professional basketball player who is currently an analyst on the television program Inside the NBA. He is known for his fun, friendly personality, and is one of the most beloved athletes of all time.
Shaq was very bad on Celtics but the mans a goat
Shaq'tin a fool!
18
Kyrie Irving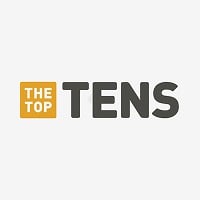 Kyrie Andrew Irving is an American professional basketball player for the Boston Celtics of the National Basketball Association.
Ma boi Kyrie 13-0 win streak time to take on GSW!
19 Antoine Walker
20
Glen Davis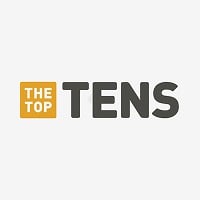 Ronald Glen Davis, nicknamed Big Baby, is an American former professional basketball player who previously played for the Boston Celtics, Orlando Magic and Los Angeles Clippers of the National Basketball Association.
I met him last month and he's just the best. He was so sweet!
I love big baby
21 Danny Ainge
22 K.C. Jones
23
Jayson Tatum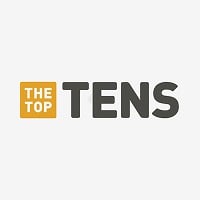 Not the best, but deserves to be higher.
24 Henrik Larsson
25
Gordon Hayward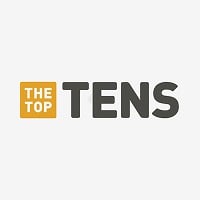 Gordon Daniel Hayward is an American professional basketball player for the Boston Celtics of the National Basketball Association.
He's the best role model for me!
By: Michael Fields!
Jae chowder is crap
26
Avery Bradley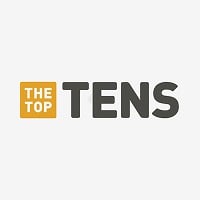 28
Reggie Lewis
The kid passed right before hitting his peak and was still better than a few names on that list.
29
Al Horford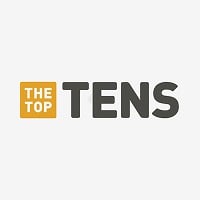 30
Jaylen Brown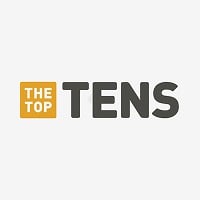 Jaylen Brown is an American professional basketball player for the Boston Celtics of the National Basketball Association.
Is very good
31 Eddie House
32
Jae Crowder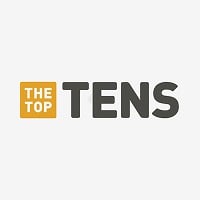 ''He is great on defense and offense.''His hair gets the fans''.#Boss
33 Leon Powe
34 Bill Walker
35
Brian Scalabrine
He's the White Mamba, and that's enough to name him the best.
True Goat
Goat
WHte mamba
36
R.J. Hunter
SHUT UP! HE STINKS
He is the 3 Point Bomber 😈
37 Dee Brown
38 Brandon Bass
39 Kris Humphries
40
Jeff Green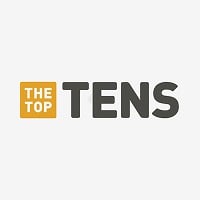 41
Len Bias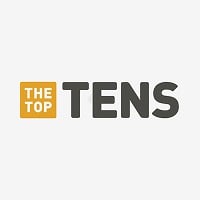 Leonard Kevin "Len" Bias was a first-team All-American college basketball forward at the University of Maryland.
42
Kendrick Perkins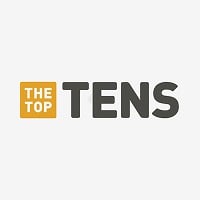 Kendrick La'Dale Perkins is an American professional basketball player for the New Orleans Pelicans of the National Basketball Association.
43
Marcus Smart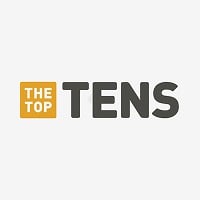 44
Aron Baynes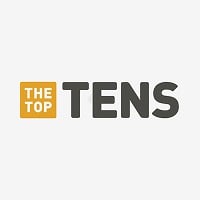 45 Marcus Morris
BAdd New Item
Related Lists

Top Ten Best Players on the Boston Celtics Coming Into the 2018-19 NBA Season

Best Celtics Players of the 2018-2019 Season

Best Celtic Frost Songs

Best Songs on Celtic Frost's Monotheist

Best Songs on Celtic Frost's to Mega Therion
List Stats
1,000 votes
46 listings
10 years, 228 days old

Top Remixes (12)

1. Larry Bird
2. Bill Russell
3. John Havlichek

hoopskeb

1. Larry Bird
2. Bill Russell
3. Kevin McHale

tear99

1. Bill Russell
2. Larry Bird
3. Bob Cousy

Kylermikkelsen
View All 12
Error Reporting
See a factual error in these listings? Report it
here
.