Top 10 Best Cheese Making Countries
The Top Ten
France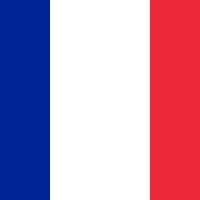 France, officially the French Republic, is a sovereign state comprising territory in western Europe and several overseas regions and territories. The European part of France, called metropolitan France, extends from the Mediterranean Sea to the English Channel and the North Sea, and from the Rhine to ...read more.
Most people abroad know Camembert, Brie and Bleu. Not only do they get pale local immitations that deliver no texture nor flavour but they are also missing on many other varieties. The secret is: eat less cheese (forget your 500 grams Cheddar block that tastes like rubber) but chose it better. It is going to be slightly more expensive if you buy it at the same frequency but totally worth it. Therefore it is better for your love handles and better for your palate, win win. Most Anglo-Saxons believe Camembert and Brie have the same taste because they never had the original stuff. Again go to your delicatessen (add Coulommiers to your list of white cheese so to add confusion :-) Camembert must be from Camembert or broader Normandy area, nowhere else. Brie must come from the city of Meaux and this is how it rules in France, every city and region as its cheese. You are in Northern France, try Vieux Lille, Maroilles, Mimolette and Boulette d'Avesnes. Almost every city and even villages has ...more
French people are so arrogant that probably do not even realise other nations have cheeses which are better then them? like they legit think they are the best cuisine in the world when 2 of its neighbours (Italy and Spain) have far better cuisines
French cheese. Mmm, delicious.
In France you have more than 400 official cheeses in France and in Switzerland more than 450.
Those 2 Countries produce also the most different varieties and the most tasty cheeses, far before Italy.
Switzerland

Switzerland, officially the Swiss Confederation, is a federal republic in Europe. It consists of 26 cantons, and the city of Bern is the seat of the federal authorities. ...read more.
Really much better than Italian cheeses.
This is the best cheeses in the world it should be number one who ever did this made an error.
Best cheese in the world, premium quality!
My kind of cheese!
Netherlands

Great variety Gouda Edam and Leyden - lovely ttextures and flavours.
Dutch and French cheeses are the best!
I'm French and here in France we do LoVe also Dutch and Swiss cheeses.
Dutch cheese is very delicious and underrated.
England

England, previously the Kingdom of England, is a constituent country of the United Kingdom along with Scotland, Wales and Northern Ireland. ...read more.
Sheer range of cheeses, complexity of flavours and textures, beats any other country hands down. Very high animal welfare and food hygiene standards. Some of the most consistent rainfall in the world alongside a temperate climate, making great grass for the dairy cows.
Massive range of regional flavours giving variety and something for everyone.
English cheese is by far the best cheese. Greater variety then anywhere else... More than France
Everywhere you go the cheese is just amazing , even in grocery stores
Italy

Italy, in italian Repubblica Italiana, is a unitary parliamentary republic in Europe. ...read more.
Cheeses without taste and really few varieties compare to US, swiss ones etc...
The tastiest fresh and aged cheese. A variety of truly different flavors, from the most subtle to sharp and flavorful. Amazing!
By far the widest variety to choose from. Second to none
No. Italian cheese shouldn't be 2nd. Swiss cheese is second
Greece

Greece, officially the Hellenic Republic, also known since ancient times as Hellas is a country located in southeastern Europe.
Halloumi and Feta. Both ridiculously tasty. Where's Cyprus on this list?
Feta, a good greek cheese to try out!
India

India, officially the Republic of India, is a country in South Asia. It is the seventh-largest country by area, the second-most populous country (with over 1.2 billion people), and the most populous democracy in the world. Its capital is New Delhi. Some other major cities are Mumbai, Chennai, and Ahemdabad. ...read more.
It is one of the best cheese making country. This is hidden from world that how amazing home made cheese are made here.
Yes, we make so many varieties of cheese but do not export most of them. It is made for consumption for Indians only.
Cow milk with herbs is like better.
We don't eat eat cheese.we export it make world fat
Belgium

Belgium, officially the Kingdom of Belgium, is a country in Western Europe bordered by France, the Netherlands, Germany and Luxembourg. A small and densely populated country, it covers an area of 30,528 square kilometers (11,787 square miles) and has a population of more than 11 million.
While very poorly known Belgian Cheeses offer a unique flavour profile. Often creamy and produced by its renowned breweries such as Orval, Chimay, Grimbergen, etc. But belgium also succeeds in the "hard" cheeses with especially the "Oud Brugge" variety.
United States

The United States of America, or the U.S.A. for short, is a federal republic composed of 50 states, 48 of them are contiguous states. There are two other states, Alaska and Hawaii, which are north and south of the contiguous states, respectively. The United States declared its independence from the ...read more.
Best in the world in recent competition
Wisconsin wins world cheese competitions every year
WORST cheese in the world.
Best cheese in world
Spain

Spain, officially the Kingdom of Spain, is a sovereign state largely located on the Iberian Peninsula in southwestern Europe, with archipelagos in the Atlantic Ocean and Mediterranean Sea, and several small territories on and near the north African coast.
Particularly the region of Asturias, often known of the "Land of Cheese" with its 42 varieties of artisan cheese!
The Contenders
Germany

Germany was formally united in 1871 under the initiative of Bismarck with King Wilhelm of Prussia as emperor. The previous 'Holy Roman Empire', basically a continuation of the empire of Charlemagne/Karl der Grosse was dissolved in 1806. ...read more.
Totally underrated next to france but still has next to quantity cheese some super nice ones.
Germany is the first cheese producer in Europe and second in the world just behind USA but before France.
After Italian cheese country, cannot believe that.
One word; Weisslacker
Austria

Austria was Celtic (Hallstadt) then as Noricum, part of the Roman Empire, Alaric, who took over Rome, studied at a monastery near Vienna. In the Middle Ages, the Holy Roman Emperors moved to Vienna, then Austria became separate. Medieval documents from Eastern Europe as far as West Ukraine were often ...read more.
Better than australia
Mexico

Mexico, officially the United Mexican States, is a federal republic located in North America. The country is located between the U.S. and Central America, and is known for its Pacific and Gulf of Mexico beaches and its diverse landscape of mountains, deserts, and jungles.
The cheese in Mexico so good with its salty taste.
Queso Oaxaca is awesome!
Denmark

Denmark is a Scandinavian country in Europe. The southernmost of the Nordic countries, it is south-west of Sweden and south of Norway, and bordered to the south by Germany.
Great cheese
Russia

Russia, known as the "Russian Federation", was formed on Dec 25, 1991. It is located mainly in Asia. The capital and largest city is Moscow, followed by Saint Petersburg in terms of population. The country primarily speaks Russian, a Slavic language.
Australia

Australia, officially known as the Commonwealth of Australia, is a country comprising the mainland of the Australian continent, the island of Tasmania, and numerous smaller islands. Australia has a very warm climate and is very dry. The country's official language is English.
Good Cheese in Tasmania! Its not so warm!
Cheese is much better than US cheese.
Poland

Poland, officially the Republic of Poland, is a country in Central Europe, bordered by Germany to the west; the Czech Republic and Slovakia to the south; Ukraine and Belarus to the east; and the Baltic Sea, Kaliningrad Oblast (a Russian exclave) and Lithuania to the north. With a population of approximately ...read more.
Poland is known by its "smoked food" culture, Polish smoked cheeses are superb. The regional cheeses, like oscyper have an unique taste too.
Famous cheese like Groundorozola.
Good their cheeses, fin est and various.
Like Gugtoigok
Good their cheeses, fin est and various.
Like Gugtoigok.
Canada

Canada is a country in North America that is next to the United States, and it's the 2nd largest country in the world by area (size is 9.985 million km²). This country has 10 provinces, and 3 territories. Canada became a dominion on July 1, 1867. Its 10 provinces are: Ontario, British Columbia, Quebec, ...read more.
The quality of cheese in Quebec is of the highest but it's ranking low because of low production
In Quebec you canadien have 300 kind of cheese
Georgia

Georgia is a country in the Caucasus region. Located at the crossroads between Eastern Europe and Western Asia it is bounded to the west by the Black Sea, to the north by Russian Federation, to the south by Turkey and Armenia, and to the southeast by Azerbaijan. The country's capital and a largest city ...read more.
Morocco

South Korea

South Korea, officially the Republic of Korea, is a sovereign state in East Asia, constituting the southern part of the Korean Peninsula.
Iran

Iran, also known as Persia, officially the Islamic Republic of Iran, is a sovereign state in Western Asia. The capital city is Teheran and the major city is also Tehran. The country's official language is Persian. ...read more.
Slovenia
Slovenia is located in central Europe, eastern from Italy, southern to Austria, western to Hungary and northern to Croatia.
Slovenia's territory is recognisable by its diversified terrain, rich cultural heritage, and abundant and diverse valuable natural features.
Cattle breading is Slovenian most common agricultural activity, so there is a consequently varieties of cheese available. Cheese and dairy products are especially typical for mountain or karst region of Slovenia.
Senegal

Senegal (French: Sénégal), officially the Republic of Senegal (French: République du Sénéga), is a country in West Africa . Senegal is bordered by Mauritania in the north, Mali to the east, Guinea to the southeast, and Guinea-Bissau to the southwest . ...read more.
Norway

Norway, officially the Kingdom of Norway, is a sovereign and unitary monarchy in Northern Europe whose territory comprises the western portion of the Scandinavian Peninsula plus the island Jan Mayen and the archipelago of Svalbard.
Jarlsberg and brunost.. Enough said.
PSearch List