Best Child Singers of 2008
hatcher234
The Top Ten
1
Charice Pempengco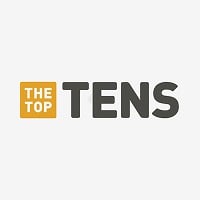 Charmaine Clarice Relucio Pempengco, popularly known by the mononym Charice, is a Filipina singer who rose to popularity through YouTube.
Charice is totally Amazing oozing with talents and charisma even at a very young age she wowed those people who really know about music. A very humble girl and a good daughter and sister. Trully an inspiration to many. Keep up the good job Ming and continue amazing the people around the world with your fantastic voice. You're so blessed with the fans like the Divanatics who love, care and support you all the way. More power our Princess! - charming
The greatest Child star i have every met. She is stunningly and undeniably beautiful and the greatest among these other people below. We are looking forward to see Charice as the newest Pop Sensation next to Britney Spears. - hatcher234
It doesn't matter where she performs or who the audiences maybe, she always give it all and if you look at her eyes you know what I mean. She loves what she does... She's the VOICE...

she's the most talented kid alright... - 18wheeleredy
I don't know her, but I bet she the worst. - BeaM456
V 25 Comments
2
Jackie Evancho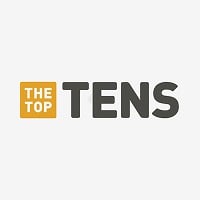 Jacqueline Marie "Jackie" Evancho is an American classical crossover singer who gained wide recognition at an early age and, since 2009, has issued an EP and five albums, including a platinum and gold album and three Billboard 200 top 10 debuts .
Jackie not only has perfect pitch, she is able to create such emotions within the listener that she often brings her audience to tears. She can sing in many different languages with such perfection that native speakers of those languages are simply amazed at her diction. She has the most appealing personality, largely due to her very humble nature. She seems at home with the everyday fan, as well as with the President of the United States (singing at the National Christmas tree lighting last year) and talk show hosts in the United States, England, Canada, and Japan. She has appeared nationally and internationally, and is now set to be in a major motion picture. She is a great lover of animals and is the Nation spokesperson for the SPCA. I think the safest thing to say is that she embodies all we hope for in our young people. She is the whole package.
It's quite simple really! There has never been anyone like her and will never be again. If someone else comes along with similar talent they will merely be a copy of an original. She has the conviction and courage to sing music for the sake of its beauty not what is necessarily popular at the time. Not too many singers can say that. After you hear her rendition of whatever song she is singing you suddenly fall in love with it. Her haunting, buttery, velvety sound just shakes your soul and you want to listen to her over and over again. The voice of the century. As someone once said, "This girl could sing the phone book and still keep you mesmerized. " Buy her cds, dvds but above all see her live in performance. Soon you'll be following her all over the country just to witness this miracle that is wondrously in our midst. Her bubbly, vivacious personality is absolutely addicting and the emotions she brings to her concerts is utterly spell-binding!
Jackie I know is a child, while Charice since she is nineteen is not a child. That being said, Jackie is the only singer that I know of today that can lead people to tears because her singing is that beautiful and that soothing. When Jackie sang for the President, the First Lady, members of Congress and other dignitaries, she moved some of them to tears especially with her rendition of "The Lord's Prayer. "
This list is 10 years old, but even in September of 2017, Jackie Evancho is just 17 years old. Still a child, and still possibly the greatest child singer of all time.
V 97 Comments
3
Miley Cyrus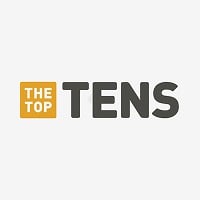 Miley Ray Cyrus is an American singer, songwriter, and actress. Miley Cyrus's voice is contralto. She became a teen idol starring as the character Miley Stewart in the Disney Channel television series Hannah Montana in 2006. Her father Billy Ray Cyrus also starred in the show.
She has a great voice and great songs she is amazing and she is beautiful
And with 7things and can't be tamed and who owns my hart she proved that she is a pop star and one day she will earn a big music award like a grammy or
An award from mtv or anything because she is talented
Great but leave drugs alone please keep singing we need much moor of you and good singers
even though she's technically not a "child" nowadays, she has a strong beautiful voice and thinks its great that she's doing amazing in her career
WOW! It obvious that Miley could not be top 7. She could be top 1
V 4 Comments
4
Bianca Ryan
BIANCA RYAN IS THE BEST SINGER I HAVE EVER HEARD OF IN MY LIFE!! I went to one of ehr concerts and she is just an amazing singer and a performer. i even got the honor of being able to meet her backstage! she was such a nice holsome girl! Only 13 years old too!! she is so great! she really inspired me to do so much! she told me to alwasy follow my dream and work hard for it and anything is possible. she really encouraged me to be able to sing and dance too! That's why i look up to her! she is such a great role model and has changed my life! I VOTED FOR HER AND I THINK YOU SHOULD TOO! SHE SHOULD'VE BEEN NUMBER ONE FROM THE BEGINNING!!!! GOO BIANCA RYANN!!! - musicismylife334
Bianca Ryan is the most incredible child singer I have ever heard. The emotion she imparts to the listener is very very powerful. She knows how to sing
with just the right level of intensity, without going "over the top". And she is a exceptionaly
generous, kind, compassionate and sweet young lady. She is a excellent role model for her generation. No self centered
attitude from her, she is humble. - r5lark
I've listened to Bianca Ryan, and I totally adore her. Her voice is pure, and sounds as if she is much older than she is! In My Head is a beautiful song.
Bianca Ryan insists that NO electronic enhancements be used on her recordings. So what you hear, on her performances, is genuine talent, it's all real! - r5lark
V 6 Comments
5
Connie Talbot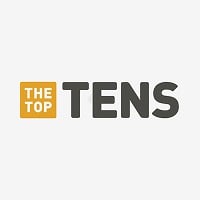 Connie Talbot (Born November 20th, 2000) is an English child singer, who rose to fame as a finalist on the first season of Britain's Got Talent. She is currently active as an independent music artist on YouTube.
I have never before heard such professional sounding phrasing of a song in such a young singer--beginning when Connie was only six! Go on YouTube and listen to her renditions of Wonderful World, Smile and I Will Always Love You--all from her first album at age six. Her videos now have had over 500 million hits!
Think about her. She is amazing. She has been pitch- prefect since she was 6 years old and went on BGT. She made her debut cd when she was 7 and had already gotten even better. She is amazing and is developing her talent more each day. I think she can make it to be the best, if she is not already!
I love connie she should be number one. She has such and amazing voice that makes you wish you were her. She has her whole future ahead of her and I bet she's going to become a singer. Keep up the good work Connie, and don't give up and listen to all those haters there just jealous. Please make more videos!
Her voice is a charm
V 11 Comments
6
Nita Blanc
Nice Showing on Holland's Got Talent 2010 when 13 (dertien jaar oud). Some listeners felt she should have been the winner! "Empire State of Mind II is an excellent cover of Alicia Key's smash hit. She is beginning to be mentioned among singers like Jackie Evancho, Bianca Ryan, Hollie Steel, Rhema Marvanne, and Jotta A! However, the Netherlands does not have the same exposure as do Countries like the U.K. and U.S. A, so she has not been readily noticed by promoters. She has one of the most powerful singing voices in the world! She may also need to produce an original work to gain influence in the music world.
Nita's rendition of Birdy's "Skinny Love, " originally by Bon Iver, demonstrates explosive power and flexible vocal range by a beautiful young singer who is not even close to reaching her true potential; her recordings are done in a simple environment without the enhancements to which a lot of artists have access. The world is waiting for a professional production with enhanced effects; hopefully she will obtain an opportunity to show her full range, complete with vocal undulations, note extentions and tremendous "locks" at the end of her songs!
Her strong voice merits a #4 or #5 ranking in this category. Her singing of a couple of difficult songs and "nailing" them arguably better than the original artists, would qualify her for an even higher ranking. But for now, just being recognized in the top ten without financial-promotional backing; and, as was Jackie Evancho, not selected as the best in a major competition; the rest is up to Nita's fans, supporters and herself!
January 2013, Nita and Jackie will still be way under 18... Their incredible talent will hopefully shine the earth with beautiful productions; Jackie is well on her way; we are anxiously waiting for Nita to traverse via a similar road.
V 21 Comments
7 Maria Isabel
8 Simone Jamais Nash
9
Keke Palmer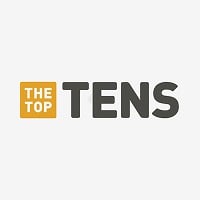 Lauren Keyana "Keke" Palmer is an American actress, singer, songwriter, presenter and television personality.
Love her, her song and everything about her. She definitely is a role model.
Keke is the bomb digity and she is so cool she is great at singing acting and I love her hair she is so pretty and is the top singer
10 Makisig Morales
The Contenders
11 Amy Diamond
12
Rhema Marvanne
Rhema Marvanne sings for God and to feel a connection to her mother's spirit. I love her voice. Her singing helps me through physically painful times.
Rhema sings with emotion and devotion. Although her music themes may not be to the taste of everyone, the quality output is quite elevated.
Rhema is a gospel singers she's amazing when she sings she feels her mother in her soul rhema lost her mother when she was six rhema is thankful for everything she a great singer
Rhema sing's for her mom and for her family and to encourage people... She sing's like a an angel and like a pro
V 1 Comment
13 Kayla Giampaolo
14
China Anne McClain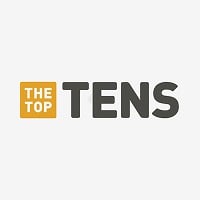 China Anne McClain was born on August 25, 1998 in Atlanta, Georgia . She is of African-American descent . China Anne McClain is a singer for her band, McClain, which she is in along with her sisters, Lauryn and Sierra . China Anne McClain is known for her starring roles in Disney's Ant Farm, and Tyler ...read more.
China Anne McClain is a great singer I've listened to lots of her songs so far.
She rules.. Heard her songs.. Yo'll loce 'em
15
Victoria Justice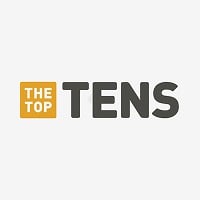 Victoria Dawn Justice is an American actress and singer. She debuted as an actress at the age of ten and has since appeared in several films and television series including the Nickelodeon series, Zoey 101 and Victorious.
I love her songs and her show, she is inspiration right there.
16
Hollie Steel
Hollie is purely fantastic in her rendition of the classics. She is definitely a young classical singer whose star will only rise. Clark
I listen to Hollie every day. She and her voice gave me back my life after a heavy loss and her singing means the world to me.
Hollie Steel has the most beautiful voice that I ever heard in my life, when I first heard her on YouTubes I felt like I was listening to an angel sing, I was insteadly in tears like never before. I meat her in person & she sang for us with her natural voice no sound enhancers not even a microphone, just a little bumbox with music only, she brought the house down & we were in tears.
V 1 Comment
17
Jotta A
If you enjoy Michael Jackson's songs when he was very young, Jotta A is going to bring back a lot of memories! He has tremendous note extensions and vocal undulations! Listener reactions vary from astonishment to inspiration.
Jotta A has a very broad range for such a young tender age and has a 4 Octave accessibility with complete control. He's a very emotional and inspirational singer who sings completely from the heart. He reminds me of a Young Michael Jackson.
Great stage presence; impressive vocal timbre; nice undulation and extension of notes; incredible improvisation and timing for his age; Jotta is already superstar status quality!
18 Louanne
19
Greyson Chance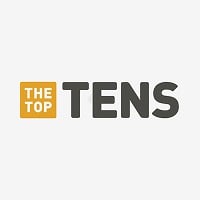 Greyson Michael Chance is an American singer, songwriter, and pianist. His April 2010 performance of Lady Gaga's "Paparazzi" at a sixth-grade music festival went viral on YouTube, gaining widespread attention and over 59 million views as of May 2017, as well as an appearance on The Ellen DeGeneres Show ...read more.
You have a good voice
20 Sara Niemietz
PSearch List
Recommended Lists
Related Lists

Best Child Singers of All Time

Best Female Singers of 2008

Top Ten Child Singers of 2015

Best Child Singers 2014
List Stats
4,000 votes
68 listings
9 years, 312 days old

Top Remixes

1. Jackie Evancho
2. Charice Pempengco
3. Miley Cyrus
kormo
Posts
Error Reporting
See a factual error in these listings? Report it
here
.