Best Child Singers of 2008
hatcher234
The Top Ten
1
Charice Pempengco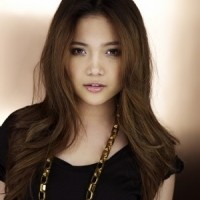 Jake Zyrus (born Charmaine Clarice Relucio Pempengco, formerly known by the mononym Charice), is a Filipino singer who rose to popularity through YouTube. He is a transgender man.
Charice is totally Amazing oozing with talents and charisma even at a very young age she wowed those people who really know about music. A very humble girl and a good daughter and sister. Trully an inspiration to many. Keep up the good job Ming and continue amazing the people around the world with your fantastic voice. You're so blessed with the fans like the Divanatics who love, care and support you all the way. More power our Princess! - charming
The greatest Child star i have every met. She is stunningly and undeniably beautiful and the greatest among these other people below. We are looking forward to see Charice as the newest Pop Sensation next to Britney Spears. - hatcher234
It doesn't matter where she performs or who the audiences maybe, she always give it all and if you look at her eyes you know what I mean. She loves what she does... She's the VOICE...

she's the most talented kid alright... - 18wheeleredy
As her Pyramid song says, One step at a time to reach the TOP. not the other way around.. She has been dubbed by famous celebrities including Oprah, David Foster, Celine Dion, Josh Groban etc many to mentions because she is GREAT!
25 Comments
2
Jackie Evancho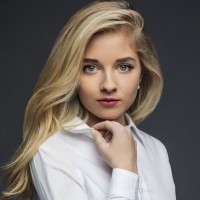 Jacqueline Marie "Jackie" Evancho (born April 9, 2000) is an American classical crossover singer who gained wide recognition at an early age and, since 2009, has issued an EP and seven albums, including a platinum and gold album and three Billboard 200 top 10 debuts. Evancho's 2017 album, Two Hearts, ...read more.
Jackie not only has perfect pitch, she is able to create such emotions within the listener that she often brings her audience to tears. She can sing in many different languages with such perfection that native speakers of those languages are simply amazed at her diction. She has the most appealing personality, largely due to her very humble nature. She seems at home with the everyday fan, as well as with the President of the United States (singing at the National Christmas tree lighting last year) and talk show hosts in the United States, England, Canada, and Japan. She has appeared nationally and internationally, and is now set to be in a major motion picture. She is a great lover of animals and is the Nation spokesperson for the SPCA. I think the safest thing to say is that she embodies all we hope for in our young people. She is the whole package.
It's quite simple really! There has never been anyone like her and will never be again. If someone else comes along with similar talent they will merely be a copy of an original. She has the conviction and courage to sing music for the sake of its beauty not what is necessarily popular at the time. Not too many singers can say that. After you hear her rendition of whatever song she is singing you suddenly fall in love with it. Her haunting, buttery, velvety sound just shakes your soul and you want to listen to her over and over again. The voice of the century. As someone once said, "This girl could sing the phone book and still keep you mesmerized. " Buy her cds, dvds but above all see her live in performance. Soon you'll be following her all over the country just to witness this miracle that is wondrously in our midst. Her bubbly, vivacious personality is absolutely addicting and the emotions she brings to her concerts is utterly spell-binding!
Jackie I know is a child, while Charice since she is nineteen is not a child. That being said, Jackie is the only singer that I know of today that can lead people to tears because her singing is that beautiful and that soothing. When Jackie sang for the President, the First Lady, members of Congress and other dignitaries, she moved some of them to tears especially with her rendition of "The Lord's Prayer. "
Jackie at the age of 11 is already an International Platinum Recording Artist performing in "Sold-Out" Concerts in the USA. She will be doing Solo-Concerts this coming Monday Nov 7 at Lincoln Center New York, Dec 29 with David Foster Mandalay Bay Las Vegas, plus be one of the performers in a Concert in Tokyo Japan Jan 11, and the Solo-Performer in TWO Concerts on Jan 12 and Jan 13 in Tokyo Japan. Jackie's NEW Christmas CD "Heavenly Christmas" has been released TODAY November 1st. Jackie has also been selected to play a Major Role as the Daughter of Robert Redford in the Movie "The Company You Keep" which should be released next year. Jackie has done this without having anyone in her family having any connection or experience in the Music or Performing Arts Industry - Just Amazing.
97 Comments
3
Miley Cyrus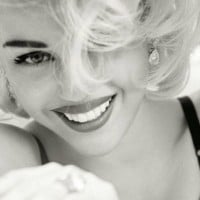 Miley Ray Hemsworth (born Destiny Hope Cyrus), known as Miley Cyrus, is an American singer, songwriter, and actress. She was born on November 23, 1992, in Franklin, Tennessee, to Tish Cyrus and Billy Ray Cyrus. Her voice type is Mezzo-Soprano and has 4 octaves. She became a teen idol starring as the ...read more.
She has a great voice and great songs she is amazing and she is beautiful
And with 7things and can't be tamed and who owns my hart she proved that she is a pop star and one day she will earn a big music award like a grammy or
An award from mtv or anything because she is talented
Great but leave drugs alone please keep singing we need much moor of you and good singers
even though she's technically not a "child" nowadays, she has a strong beautiful voice and thinks its great that she's doing amazing in her career
WOW! It obvious that Miley could not be top 7. She could be top 1
4 Comments
4
Bianca Ryan
BIANCA RYAN IS THE BEST SINGER I HAVE EVER HEARD OF IN MY LIFE!! I went to one of ehr concerts and she is just an amazing singer and a performer. i even got the honor of being able to meet her backstage! she was such a nice holsome girl! Only 13 years old too!! she is so great! she really inspired me to do so much! she told me to alwasy follow my dream and work hard for it and anything is possible. she really encouraged me to be able to sing and dance too! That's why i look up to her! she is such a great role model and has changed my life! I VOTED FOR HER AND I THINK YOU SHOULD TOO! SHE SHOULD'VE BEEN NUMBER ONE FROM THE BEGINNING!!!! GOO BIANCA RYANN!!! - musicismylife334
Bianca Ryan is the most incredible child singer I have ever heard. The emotion she imparts to the listener is very very powerful. She knows how to sing
with just the right level of intensity, without going "over the top". And she is a exceptionaly
generous, kind, compassionate and sweet young lady. She is a excellent role model for her generation. No self centered
attitude from her, she is humble. - r5lark
I've listened to Bianca Ryan, and I totally adore her. Her voice is pure, and sounds as if she is much older than she is! In My Head is a beautiful song.
Bianca Ryan is the #1 Chid singer of all times, she can sing songs that Charice couldn't even think about There is no other young singer in the world that I would even listen too - ragdump
6 Comments
5
Connie Talbot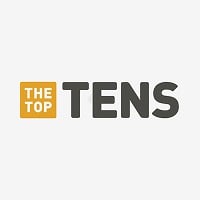 Connie Talbot (born November 20th, 2000) is an English child singer who rose to fame as a finalist on the first season of Britain's Got Talent. She is currently active as an independent music artist on YouTube.
I have never before heard such professional sounding phrasing of a song in such a young singer--beginning when Connie was only six! Go on YouTube and listen to her renditions of Wonderful World, Smile and I Will Always Love You--all from her first album at age six. Her videos now have had over 500 million hits!
Think about her. She is amazing. She has been pitch- prefect since she was 6 years old and went on BGT. She made her debut cd when she was 7 and had already gotten even better. She is amazing and is developing her talent more each day. I think she can make it to be the best, if she is not already!
I love connie she should be number one. She has such and amazing voice that makes you wish you were her. She has her whole future ahead of her and I bet she's going to become a singer. Keep up the good work Connie, and don't give up and listen to all those haters there just jealous. Please make more videos!
CT is Best natural singer. She will put a tear in your eye.
11 Comments
6
Nita Blanc
Nice Showing on Holland's Got Talent 2010 when 13 (dertien jaar oud). Some listeners felt she should have been the winner! "Empire State of Mind II is an excellent cover of Alicia Key's smash hit. She is beginning to be mentioned among singers like Jackie Evancho, Bianca Ryan, Hollie Steel, Rhema Marvanne, and Jotta A! However, the Netherlands does not have the same exposure as do Countries like the U.K. and U.S. A, so she has not been readily noticed by promoters. She has one of the most powerful singing voices in the world! She may also need to produce an original work to gain influence in the music world.
Nita's rendition of Birdy's "Skinny Love, " originally by Bon Iver, demonstrates explosive power and flexible vocal range by a beautiful young singer who is not even close to reaching her true potential; her recordings are done in a simple environment without the enhancements to which a lot of artists have access. The world is waiting for a professional production with enhanced effects; hopefully she will obtain an opportunity to show her full range, complete with vocal undulations, note extentions and tremendous "locks" at the end of her songs!
Her strong voice merits a #4 or #5 ranking in this category. Her singing of a couple of difficult songs and "nailing" them arguably better than the original artists, would qualify her for an even higher ranking. But for now, just being recognized in the top ten without financial-promotional backing; and, as was Jackie Evancho, not selected as the best in a major competition; the rest is up to Nita's fans, supporters and herself!
Top 20 ranking in voice power among female singers... In the top 80 most powerful singing voice in the world... And how young is she? If 13 in 2010, she is still only 15 or 16 in 2012. A comment below indicated COR in Denmark; it might actually have been in Amsterdam... Sorry if I am mistaken... Google "The Most Powerful Singing Voice in the World Nita" and the result may surprise you!
21 Comments
7 Maria Isabel
8 Simone Jamais Nash
9
Keke Palmer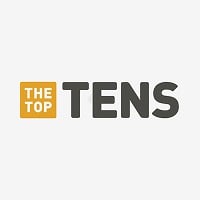 Lauren Keyana "Keke" Palmer is an American actress, singer, songwriter, presenter and television personality.
Love her, her song and everything about her. She definitely is a role model.
Keke is the bomb digity and she is so cool she is great at singing acting and I love her hair she is so pretty and is the top singer
10 Makisig Morales
The Contenders
11 Amy Diamond
12
Kayla Giampaolo
In my opinion, there is nobody on this list quite like Kayla Giampaolo. Her voice is like hearing the whispers of angels. If I had to make a comparison, it would be close to a Whitney Houston or a Mariah Carey. But to be quite honest, Kayla surpasses those voices. Her passion, dedicaton, commitment and love for the art transcends her music. Hearing her sing is an experience I will never forget, and one I hope everyone may have at some point in their life. She is a 15 out of 10. Dab.
13
Rhema Marvanne
Rhema Marvanne sings for God and to feel a connection to her mother's spirit. I love her voice. Her singing helps me through physically painful times.
Rhema sings with emotion and devotion. Although her music themes may not be to the taste of everyone, the quality output is quite elevated.
Rhema is a gospel singers she's amazing when she sings she feels her mother in her soul rhema lost her mother when she was six rhema is thankful for everything she a great singer
Rhema sing's for her mom and for her family and to encourage people... She sing's like a an angel and like a pro
1 Comment
14
China Anne McClain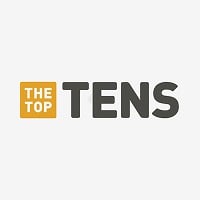 China Anne McClain was born on August 25, 1998 in Atlanta, Georgia . She is of African-American descent . China Anne McClain is a singer for her band, McClain, which she is in along with her sisters, Lauryn and Sierra . China Anne McClain is known for her starring roles in Disney's Ant Farm, and Tyler ...read more.
China Anne McClain is a great singer I've listened to lots of her songs so far.
She rules.. Heard her songs.. Yo'll loce 'em
15
Victoria Justice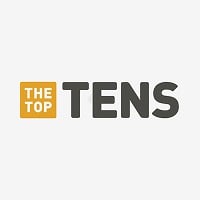 Victoria Dawn Justice is an American actress and singer. She debuted as an actress at the age of ten and has since appeared in several films and television series including the Nickelodeon series, Zoey 101 and Victorious.
I love her songs and her show, she is inspiration right there.
16
Hollie Steel
Hollie is purely fantastic in her rendition of the classics. She is definitely a young classical singer whose star will only rise. Clark
I listen to Hollie every day. She and her voice gave me back my life after a heavy loss and her singing means the world to me.
Hollie Steel has the most beautiful voice that I ever heard in my life, when I first heard her on YouTubes I felt like I was listening to an angel sing, I was insteadly in tears like never before. I meat her in person & she sang for us with her natural voice no sound enhancers not even a microphone, just a little bumbox with music only, she brought the house down & we were in tears.
best ever
17
Jotta A
If you enjoy Michael Jackson's songs when he was very young, Jotta A is going to bring back a lot of memories! He has tremendous note extensions and vocal undulations! Listener reactions vary from astonishment to inspiration.
Jotta A has a very broad range for such a young tender age and has a 4 Octave accessibility with complete control. He's a very emotional and inspirational singer who sings completely from the heart. He reminds me of a Young Michael Jackson.
Great stage presence; impressive vocal timbre; nice undulation and extension of notes; incredible improvisation and timing for his age; Jotta is already superstar status quality!
The vocals of a past Amercian legend. Just listen... The name does not even need to be mentioned! Inspirational singer.
18 Louanne
19
Greyson Chance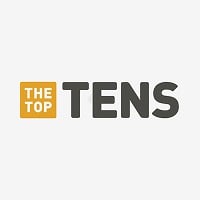 Greyson Michael Chance is an American singer, songwriter, and pianist. His April 2010 performance of Lady Gaga's "Paparazzi" at a sixth-grade music festival went viral on YouTube, gaining widespread attention and over 59 million views as of May 2017, as well as an appearance on The Ellen DeGeneres Show ...read more.
You have a good voice
20 Sara Niemietz
21
Selena Gomez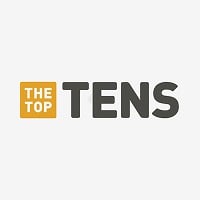 Selena Marie Gomez is an American actress and singer. She is best known for songs like "Come & Get It", "Good For You", "Same Old Love", and "Naturally". Selena Gomez's voice is mezzo-soprano but she usually sings in alto. She is best known for her role as Alex Russo in Wizards of Waverly Place.
She's the most beautiful singer I had ever seen, lv her a lot
22
Tiffany Alvord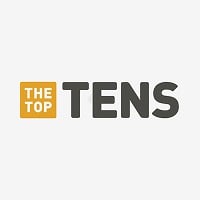 Tiffany Lynn Alvord is an American singer and songwriter. She has been cited as one of YouTube's first "home-grown celebrities".
"Baby, I Love You" is a nice, soft vocal production with with professional piano accompaniment and gentle percussion; timing is good; has a good following on her channel on YouTube and has songs available on iTunes.
I love how she sings
23
Cleopatra Stratan
Cleopatra holds the World Record for youngest singer to provide/perform in a relatively long concert; she was three at the time. She is from Moldova, a small country in Europe with no sea boundaries. She also has other world records, and has been featured on MTV.
One image surely will emerge as you see and hear Cleopatra sing "Ghita": a cute, cuddly little Kitten!
You have miles to go
May Lord Krishna Bless You my Child
24
Marina Delmas
Good, raspy voice. France Talent Showing was excellent. Eye contact with audience could be better and most likely is by now; has potential to make it big.
25
Tania Cirilo Chiroque
Peruvian folklore singer with a good vocal range at the high end, for her age. Regional intonation is noticable; capable if hitting notes which are relatively high.
26
Birdy
Birdy has the most incredibly unique voice I have heard in a long time. She will definitely go far
27
Jaden smith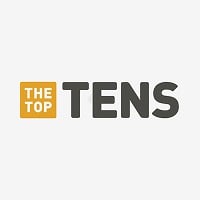 28
Faryl Smith
Excellent performance on BGT at the age of 12; sang a very difficult selection and kept the crowd silent until she finished her last note; then the standing ovation and tremendous applause indicated everyone wanted to enjoy each and every note she emitted.
29
Angela Vasquez
As of March 31, 2012: 58,977,909 hits on YouTube by her band's (Vasquez Sounds) cover of "Rolling in The Deep, " in which she is the lead singer; a remarkable feat for such a young, talented singer. High expectations are realistic for Angela!
30
Xuân Mai
The songs she sings are beautiful. She has a sweet voice and good timing. She has some nice choreographical childrens' music videos on YouTube. She has been singing since a very tender age (1 1/2). She is also known as "baby Con Co" and "Baby Baby. " (Credit Vietnamese Wikipedia entry with translation by Google); Intonation is soft and pleasant. Vietnam.
31
Ekaterina Ryabova
She is definitely a top ten caliber singer of today (2012). Love the way she sings when she sings along with older singers; she is going to be big!
With work on starts, she is going far! Great with duets! Very entertaining, good presentation, audience enjoys her performances!
32
Cody Simpson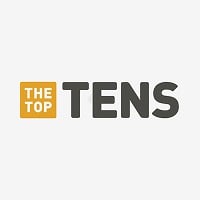 Cody Robert Simpson is an Australian singer, songwriter, musician, dancer and actor from Gold Coast, Queensland, who was previously signed to US record label Atlantic Records.
33
Kaitlyn Maher
She is cute as a button and sings like it too. She holds the tune and is only going to get better. We heard her when she was only 4 years old. Don't look down on her because she is young! I love her singing and her personality! She is great and awesome, and words can not explain her talent. Please make another CD Kaitlyn. She also acts so is probably busy with that right now, but she is good at that also. I could listen to her all day and I am sure she has just gotten even better!
I listen to your songs each and everyday if I could see/hear you sing in person it will be the best event to happen to me.
Hi Everyone! My name is Kaitlyn Maher, and I feel really special to be on the list. Thank you everyone for your loving words and helpful support throughout the years! God Bless! Xoxo Kaitlyn
34
Ronan Parke
He does well to say the least. I saw his performances on Britian's Got Talent. I am not sure if he won or not, but if he didn't he should have. He is pitch perfect. He should write his own songs or choose different songs though because he sings Justin Beiber's stuff. It fits his voice well but I am not too much of a fan of Justin's and Ronan is unigue in himself so I believe he is a star.
He is the most fantastic singer I've heard. And he must have the best parents since it hasn't got to his head.
We love you always and Forever ever!
Amazing voice very gifted. I love to listen to him sing!
35
Sabrina Carpenter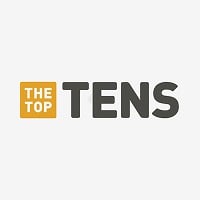 Sabrina Ann Lynn Carpenter is an American singer, songwriter and actress. She stars as the young version of Chloe Goodwin in The Goodwin Games and as Maya Hart in the Disney Channel series Girl Meets World. She plays Jenny Parker in the Disney Channel Original Movie Adventures in Babysitting . (She) ...read more.
36 Khalil Ramos
37
Anna Graceman
Young prodigy piano self-accompanist with vocal range similar to Rhema Marvanne, Ana Graceman does quite well in "So Complicated;" this young Alaska native has a very bright future ahead of her!
38
Uudam
Uudam (sometimes spelled Uudamu) is a Child from Mongolia who did quite well in China's Got Talent 2011 at the age of 12. He carries long, soft emotional notes which are addressed toward his parents -- both who are no longer with him.
39
Zara Larsson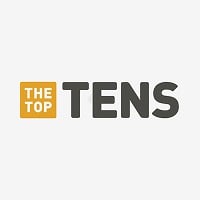 Zara Maria Larsson is a Swedish singer-songwriter. She first gained national fame for winning the 2008 season of the talent show Talang, the Swedish version of Got Talent, at the age of 10. Larsson signed with the record label TEN Music Group in 2012 and released her debut EP album, Introducing, in ...read more.
No singing talent at all, but very beautiful.
40
Natalie Okri
Gifted singer, decent choreography, crowd pleaser, Natalie had some great performances on BGT 2009.
41
Xu Zehui
Computer glitch while trying to nominate Xu Zenhui. "Tell Me Why, " sung with Chenle Zhong (of China? ); excellent high notes and pitch.
42
Aliyah Kolf
Netherlands, 2011 Hollands Got talent; soft vocalization; intermediate vocal strength; great thoracic diaphragm control for her age; good choreography; entertaining to hear and watch.
All I can say is fantastic! She is a star!
43
Lisa Ajax
This singer has the potential to entertain the world over in a few years! She has a pleasant tone and entertains the listeners.
Excellent stage management singing "I Need A Hero"; combines choreographics with vocals which entertain the audience; Ukraine talent potentially on par with the best!
44
Jacob Latimore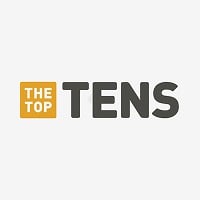 Jacob O'Neal Latimore, Jr. is an American singer, actor, and dancer. In 2016, Latimore released his debut album Connection.
Multi-faceted gem of a performer; R%B singer, has the potential to make it really big in the world of entertainment.
45
Ross Lynch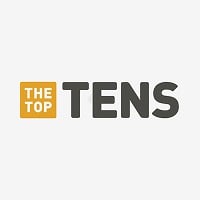 Ross Shor Lynch is an American singer, songwriter, actor, and musician. He is one of the founding members of the pop rock band R5. As an actor, he is known for his debut role as Austin Moon on the Disney Channel original series Austin & Ally, and for his role as Brady in Disney Channel's Teen Beach ...read more.
He is one talented guy: amazing at singing, acting and dancing.
46
Roshon Fegan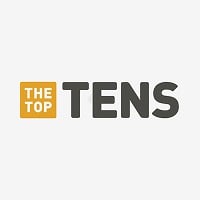 47
Adam Hicks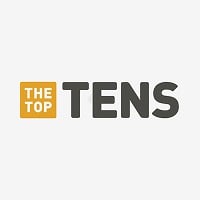 48 Tyler James Williams
49
Coco Jones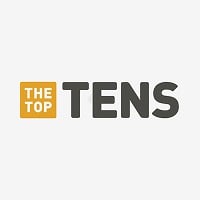 Courtney "Coco" Jones is an American singer, songwriter and actress. She was born in Columbia, South Carolina, but raised in Lebanon, Tennessee.
You know her from Disneys hit movie"Let It Shine" I think shes a very good singer/actor!
50
Lucia Lancošová
"Lucia Lancošová - Mama skús mi veriť (director's cut)" on YouToube takes you to a nice production. Lucia participated in Slovakia's Got Talent at the tender age of 13, singing "Mercy. " Intonation corresponds to the region.
PSearch List
Related Lists

Best Child Singers of All Time

Best Female Singers of 2008
Best 2008 Albums by Female Singers

Top Ten Child Actors of All Time
List StatsCreated 11 Feb 2008
Updated 29 Dec 2013
4,000 votes
68 listings
11 years, 302 days old

Top Remixes

1. Jackie Evancho
2. Charice Pempengco
3. Miley Cyrus
kormo
Error Reporting
See a factual error in these listings? Report it
here
.