Top Ten Best Chocolates
1
Twix
Yes yes
Why isn't Lindt in first place?
I eat it right now.
Go for the carmel inside!
2
Kit Kat
I like to dunk each chocolate finger into my tea and then suck the chocolate off. Delicious. - Britgirl
The soft, melty outside in combination with the crunchy inside makes it the perfect chocolate bar. - Sjinkiie
Kit Kats are awesome. So creamy and good from the outside and crunchy and sweet from the inside- AnimeDrawer85
3
Hershey Bar
Pfft, how's twix and kit kat better than this? The almond's flavor bar alone beats them both!
Milk Chocolate and Cookies and Cream for the win!
No Cadbury is better than Hershey.
I love cookies and cream
4
Milky Way
MILKY WAYS ARE THEE BEST IN THE WORLD I WOULD DIE TO GET ONE GOT TO HAVE THEM I LOVE CHOCOLATE HAHA ND AM STILL SKINY - moin
THIS IS BEST FOR YOUNG AND YOUNG
I have a YouTube channel called sausagelover99 please check it out
MILKY WAYS ARE the BEST IN THE WORLD I WOULD DIE TO GET ONE GOT TO HAVE THEM I LOVE CHOCOLATE HAHA and AM STILL SKINY
5
Reese's
No. 1 easily. I love Twix as much as the next guy but it dosen't compare to Reese's.
Peanut butter chocolate great when separate but when they combine...
Peanut butter and chocolate both in the same bar! Genius
I like that :).
It is very delicious
6 3 Musketeer
7
Oreo
Oreo ice cream, oreo thins...😍
It came ages ago and I've tried them about a week ago and I was speechless. They're amazing
Do the cookie dance do the cookie dance
I looove oreos but I can't decide oreos or twix...
8
Snickers
Come on.. Snickers should be No.3... One of the BEST Chocolates.. - CaptainTony
Snickers is the best
Why is the twix the number one fir starters it has one comment and next it tastes horrible! I absolutely love snickers they are way better than twix because the have way more filling and more caramel and flavour! I recommend this to people who like nuts but I bet. Everyone could try it! 😄
9
Toblerone
It's so good and tasty.
Amazing candy bar
10
Galaxy
I love kitkat, galaxy and twix.. - TwilightKitsune
The Contenders
11 Crunch Bar
12
Dairy Milk
Second best chocolate in the world
It's the number 1 chocolate
yes guds - DJvedar1234
13
M & Ms
How is this 4th?! There's regular, peanut, dark chocolate, pretzel, and peanut butter. Twix, kit kat, and Oreo are good but m&ms are AWESOME!
14
Lindt
Lindt Lindor, yum!
Th3 best in thy world
Why is this so low on the list, definitely deserves to be in the top 10 at least. - PopularStarfish
This is the best chocolate in the world
15
Ferrero Rocher
These are made for a king. The taste is outstanding and the paper it comes in is golden. Just great.
So chocolatey and nutty
This is the best chocolate in the whole wide world! Why is it on no.14? O.O no way!
What the hell this should be at least top 3 like its amazing only downside would be price where here in the UK it can cost £8 for a box. but its worth 100 percent for that del tasket
16
Mars Bar
I love mars Bars and know from heart it is number one anyone who disagrees need to have counciling. MARS BAR FOREVER!
17
Rolo
I'm eating this right now! I love chocolate!
ohhhhhhhhhhh... it's been so long my love XD. - fireinside96
18
Yorkie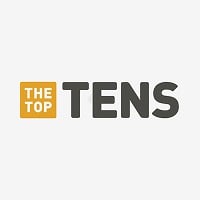 The Yorkshire Terrier is a small dog breed of terrier type, developed during the 19th century in Yorkshire, England, to catch rats in clothing mills.
No artificial additives, and super cute as all can be. I love you little yorkie! :3
Whoever put this its york - DJvedar1234
This is a list of chocolate, of course I'm voting for a dog!
19 Cadbury Dairy Milk Bubbly
20
Daim

21
Butterfinger
nobody mess with the finger
22
Bounty
This is the best chocolate I have ever had.
23 Lindt Lindor Swiss White Chocolate
24 Tupla
25 Suffel
26 Mars
27
Kinder Bueno
This should be at least 5th it's so creamy and crispy
28
Ghirardelli
the richest and best flavor
29 Motta MaxiRì
30 Baby Ruth
31 Dove
32 Lingotto
33 Motta MiniRì
34 Kinder Joy
35 Boost Bar
36 Novi
37 Togo Classic
38 Anthon Berg
39 Cadbury Dairy Milk
40 Cadbury Dairy Milk Silk
41 Milka
42 Double Decker
43 Lion Bar
44 Bournville
45
York Peppermint Patties
What idiot likes dark chocolate and mint
46 Pätkis
47 Thorntons
48 Wispa
BAdd New Item