Best Christian Rock Bands
SL205
The Contenders: Page 12
221
Thrice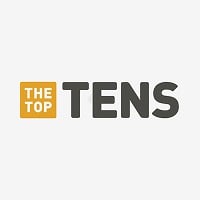 Thrice is an American rock band from Irvine, California, formed in 1998. The group was founded by guitarist/vocalist Dustin Kensrue and guitarist Teppei Teranishi while they were in high school.
Very unique post-hardcore, alternative, Indie Christian rock band there lyrics make you think and are actually Biblical! also there lead singer Dustin Kensrue has done some of his own stuff its also amazing!
222 Steve Taylor & The Perfect Foil
223
Bride
I feel that JESUS sent BRIDE to us to send the his message in music. I've been listening to BRIDE since the 80's and was hooked. When I've seen these guys live I was majorly blown away. Dale with his vocals and message is heart felting and troy with his guitar playing is memorizing. I also had the chance to meet these 2 great guys and talked with them about everyday life and the LORD. I couldn't believe in how down to earth they are. Not that this band kicks butt but are determined to send the message of the HOLY ONE... I LOVE THESE GUYS. Every time I put a BRIDE cd in Dale's voice always sends my blood boiling and chills all at the same time and message in every song I hear is the GOD is talking to me. If your likes are Judas Priest, Metallica, AC/DC you will not be disappointed I promise. A HUGH THANKS to the guys of BRIDE and never stop sends us the GREAT WORD and hope that you do what you do best for a very, very long time. Thanks again.
A legendary Christian rock band responsible for the birth of modern Christian rock and metal. Bride has always been upfront and forward with their message about Jesus Christ and has never failed to put on a fantastic show.
Bride! That is all that needs to be said. Never afraid to be real and share the truth with others. The music is ALWAYS original, ALWAYS heavy and ALWAYS a cut above the rest in creativity and art.
None compare...
V 13 Comments
224
Jesus Culture
Hey guys Jesus Culture is not a rock band it's more on the worship side but still I love this band and I think it deserves more votes. This group really made me love Christian songs and I think the the singers really know how to give this touch of God to everyone. Moreover the lyrics are really powerful specially "Where You Go I GO" and "You Won't Relent". I just love their music. ATTENTION TO EVERYONE YOU REALLY SHOULD LISTEN to them they've got great messages about God and his love
My very favorite band of all time. They are the reason I listen to Christian music, and gave up on secular. I've seen them in concert, and they have led me into a very amazing place of worship on more then one occasion.
I attended a Jesus Culture concert in Philly and it was the greatest experience in my Christian life next to salvation. They should be 2nd on the list only to Hillsong. Awesome ministry
Jesus Culture has a great message put in their song and young generations really learned a lot.
V 19 Comments
225
Starfield
I think Starfield needs to get up higher on the list. There music is the right amount of rock 'n' roll and quite music. I can't even describe how get they are.
Super cool... Love most all of their songs. Listen to Top of Our Lungs or No other Saviour. They rock so hard, and have such great faith. Ya Tim and Jon
These guys are from my home town and my bestfriend got to be in their music video for the kingdom! I just love them b/c they aren't your typical Christian band that sticks to the same old same old which I find annoying! Also I wish the fray is on here!
Revival Rock at its best.
V 4 Comments
226
Abandon
This band should be at #3! The guys in the band bring an interesting twist to Christian music. Their songs are a great mixture of rock, pop and worship. I love this band! Check them out please!
This Christian band is so unique and their sound is like no other in the industry. They really have something special and they absolutely rock! For that reason, I think, they should be in the #2 or #3 spot!
These guys are AWESOME! There is no other band that comes close.
V 1 Comment
227
Falling Up
Really underrated band that should have gotten more attention while they were together because their music has lots of meaning to it, not only to Christians but anybody that was influenced by this music. "Maps", "Falling in Love" are a couple songs that speak to people whether you are religious or not, even though they did make it in a religious perspective. One of my favorite bands right next to Decyfer Down. Good Music!
This band should be number 1 or number 2 behind Skillet. They are a truly amazing band that makes incredibly unique music. Can't compare them to any other Christian Rock band. All the other ones sound a lot similar compared to this band. This band does completely their own thing and it's amazing.
These guys are awesome, seriously more people should check these guys out, they write amazing music!
"most underrated bands out there"
V 6 Comments
228 Antestor
229 Brutal Sacrifice
230
Extol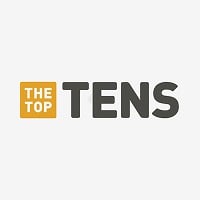 Extol are a progressive extreme Christian metal band from Bekkestua, Norway that was formed in 1993. The band is known for playing a variety of different styles of metal which include progressive metal, death metal, black metal and thrash metal.
Amazing musicianship and songwriting. No one can touch them--Christian OR secular!
231
Theocracy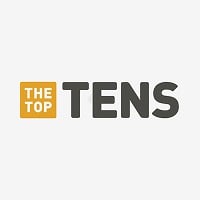 Theocracy is a Christian progressive power metal band founded in 2002 by Matt Smith of Athens, Georgia.
Best Christian Metal band I've heard so far, it's like Metallica + Dream Theater + Bunch of other metal bands with very very very strong straightforward Christian Lyrics. They deserve to be in the top 10 along with Flyleaf. They also posses one of the greatest instrumentals in the Christian genre.
Theocracy has no equal in the power/melodic metal genre, Christian or secular. They are absolutely second to none.
Listening to them right now :) I actually just found them today and I already know they are great! Their lyrics are so profound and poetic. They have a classic rock type sound which is not really my thing but I'm growing to like these guys. Theocracy fans, don't shoot me for not knowing the members. After all, I just found them today. That being said, whoever the lead singer is has some serious vocal ability! Mad props! They definitely deserve to be higher up on the list, top 50 at least!
Cannot get better. Songs like I am and nailed - brilliant
V 6 Comments
232 Fear Not
233
Narnia
Awesome Christian progressive neo classical power metal with songs like the fall of man and living water into this game they should be in top 100
Long Live The King and Living Water are great Heavy Metal songs. If you like Heavy Keyboards and a powerful lead singer. Narnia is second to none.
234
Fight the Fade
A decent new Christian rock band!
235
Plumb
Musically and vocally outstanding
Hard without being hard. Instrumental arraingments like no other. Listen to "Sobering' and find one.
236
Mission of One
This is a good album and it has good singing on it and I would recomend it to anyone
237
Black Veil Brides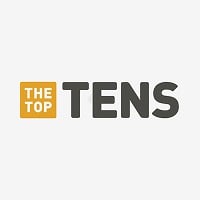 Black Veil Brides is an American rock band currently consisting of Andy Biersack (vocals), Jinxx (guitar), Jake Pitts (guitar), Christian Coma (drums) and Ashley Purdy (bass), that formed in 2006 in Ohio. ...read more.
If you search them none of the members are Christian but I can promise you they are NOT satanic either.
I think BVB is a Christian bamd but I have no clue if that is true or not.
Actually, Black Veil Brides is a rock band that is neither Christian nor satanic. Their lyrics are directed to people who feel/are outcasts. The term 'Black Veil Brides' is Roman Catholic and used for when a women married into the church and gives up all the pleasures of life to devote her life to God. She is then deemed a Black Veil Bride. A few of their lyrics are:
•The world is sleeping but they still have hope so... I pray for mourning, I swear I'll never let you die. These saints within us can bring this moment back to life. And my hearts held high, with this battle cry I'll march on.
-Resurrect the Sun
•Even when I fall down to my knees, I'll never say a prayer I don't believe. And I don't want to look up to the son, but I will never be the faithless one.
-Faithless
I listen to them and I think they're very inspirational.
Not a Christian band very satanic and if I was you I wouldn't listen to it. Half the members are gay so you can tell by that, that it can't be Christian. Just listen closely to the lyrics. You will see what I mean. All of its about death, sex' murder, and other nasty things I ewont even say. It's a very perverted bad band too. And the bible warns us about listening to that type of music its Satan's tool he will tear you done from the inside out without you even knowing it.
V 1 Comment
238 Ivoryline
239
Iron Sharpens Iron
Beware the Wolves! Great song, Great Band!
240
Flatfoot 56
Great songs, down to earth and heavy
PSearch List
Recommended Lists
Related Lists

Top 10 Christian Screamo/Rock Bands

Greatest Christian Hard Rock Bands

Most Underrated Christian Rock Bands

Top Christian Rock/Screamo/Emo Bands

Best Christian Rock Bands of 2013
List Stats
13,000 votes
273 listings
9 years, 284 days old

Top Remixes (99)

1. Thousand Foot Krutch
2. Red
3. Skillet

metalguy22

1. Family Force 5
2. Anberlin
3. House of Heroes

Luvaddict77

1. Skillet
2. Disciple
3. Decyfer Down

Alpha101
View All 99
Posts
Error Reporting
See a factual error in these listings? Report it
here
.