Best Christian Rock Bands
SL205
The Contenders: Page 5
81
Manafest
This guy was found by Trevor McNevan of Thousand Foot Krutch and FM Static. He is Godly and still admits his flaws. To be honest he needs to be much higher on this list. Check out "Renegade", "Love Wide Open", and "Edge of my Life"
Manafest should be in the top 5! He's very good. - BillyBobJoe
Their song avalanche is great!
82
Smalltown Poets
The Smalltown Poets formed in 1996 and performed until 2004, took a six year haitus, and have reformed since 2010. They release a number of successful single mostly in the late 90s, such as "There Is Only You" but also had some success in the early 2000s.
84
Believer
Probably too heavy for most, but in their genre they are as good as any other. Tight, well structured songs. Criminally overlooked. Best album is "Extraction from Mortality"
85
Deliverance
Deliverance shreds and along with tourniquet deserves to be in different category, really on the same list as superchick
Really all three deliverance, repent... Or bloodgood should be top 20 all time.
Best bands ever in Christian metal deliverance... Repent... bloodgood
86
King James
When their debut record came out in 1994, they were the literal Christian Super-group. With the rhythm section of Stryper, Jimi Bennett's soaring vocals and Rex Carroll's mind blowing fret work, King James were the best of the best. Look for a NEW album SOON!
87
Aunt Betty
Is a anther one should be look at
88
311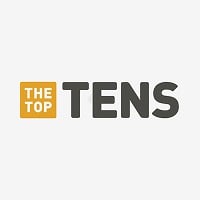 311 is an American rock band from Omaha, Nebraska. The band was formed in 1988 by vocalist and guitarist Nick Hexum, lead guitarist Jim Watson, bassist Aaron "P-Nut" Wills.
89
For King and Country
I started out just liking them. I was like, "okay, they're cool! " But then my Sister became obsessed with them and started listening to their music so much, and I got to like them a lot more. Honestly, I'd probably count them as one of my favorites of all time.
I love For King and Country. I also love that they are two brothers who love each other so much that they formed the best Christian duo ever. I was between For King and Country and Casting Crowns, but I went with this one because my favorite song is Priceless. I love all of their many songs, and the first song I ever heard by them was Shoulders, which would make anyone cry. It made me cry. :) I love you guys. Keep creating more songs. You guys are amazing. Nope. That's an understatement. You guys are Christian Heroes, and I love listening to you on Star 99.1. Your songs are so exhilarating, and I want to go to every single one of your concerts, even if some of them are in Cali. Love you guys
I can't believe they are not on the list. One of my favorite song is proof of your love.
One of the best live performances I've been to!
V 10 Comments
90
Remedy Drive
Great group of guys that can rock out.
V 1 Comment
91
Earthsuit
A Christian band with a unique sound. Their music borrowed elements of hip hop, electronica, and experimental music. While the band only found commercial success with one album with the single "One Time, " members of Earthsuit continue to work together on a couple of projects most notably MuteMath.
How can this band be so low on this list? This band was MuteMath before they were MuteMath! Seriously, "One Time" was a revolutionary sound and it gave birth to songs like "Chaos" and "Typical" that were so popular on the radio. A truly great band!
92
Blindside
All if there mysic is really cool and they have a wide selection of music and genres. Look up songs like " Eye of the Storm", " About a Burning Fire", or " There Must be Something in the Water". They're all really good songs. Blindside should have originally been on this list, Flyleaf and We As Human should have been higher on the list, and Tenth Avenue North and Manic Drive shouldn't be on the list at all.
Blideside was an awesome band back in the day with songs such as teddybear, Silence, and pitiful

Why is blindside so low it should be in the top twenty at least
Why is blindside so low on this list?
V 1 Comment
93
Zao
A metalcore band, Zao originally had a strong commitment to Christ-centered music. The composition of the band changed over time as did it's emphasis on Christian themes in its songs. While the band still exists and their Wikipedia entry indicates there have been changes to their website, there hasn't been an album release in many years.
94
The Diverse City Band
I loved tobyMac a lot, and then I realized the background music was just as good! Diverse City is a band that makes a bunch of different types of music. They do Hip Hop, Rock, and everything else needed! The band needs to be farther up on the list, and tobyMac needs to be higher on the CCM list.
So Diverse City is the band that does the background music for TobyMac? Cool! - RiverClanRocks
95 Sacred Warrior
97
Living Sacrifice
Gotta go with the legends, Got hooked on "Reject" from the Reborn album, then the "Hamming Process" dropped and WOW. Thank you.. The best concert I went to had to be when they toured with Demon Hunter
I remember seeing them live at cornerstone fest and they where sick. Vote for Living Sacrifice because they are on of the patriarchs of Christian hard rock
Great music. They put on an incredible show. Had the pleasure to meet these guys at one of there shows and they took the time to go eat with us before the show. Really down to earth guy's.
Present yourselves as a living sacrifice.
V 4 Comments
98
Bride
I feel that JESUS sent BRIDE to us to send the his message in music. I've been listening to BRIDE since the 80's and was hooked. When I've seen these guys live I was majorly blown away. Dale with his vocals and message is heart felting and troy with his guitar playing is memorizing. I also had the chance to meet these 2 great guys and talked with them about everyday life and the LORD. I couldn't believe in how down to earth they are. Not that this band kicks butt but are determined to send the message of the HOLY ONE... I LOVE THESE GUYS. Every time I put a BRIDE cd in Dale's voice always sends my blood boiling and chills all at the same time and message in every song I hear is the GOD is talking to me. If your likes are Judas Priest, Metallica, AC/DC you will not be disappointed I promise. A HUGH THANKS to the guys of BRIDE and never stop sends us the GREAT WORD and hope that you do what you do best for a very, very long time. Thanks again.
A legendary Christian rock band responsible for the birth of modern Christian rock and metal. Bride has always been upfront and forward with their message about Jesus Christ and has never failed to put on a fantastic show.
Bride! That is all that needs to be said. Never afraid to be real and share the truth with others. The music is ALWAYS original, ALWAYS heavy and ALWAYS a cut above the rest in creativity and art.
None compare...
V 13 Comments
100
Ruth
They are a pretty new band though... Have you heard "Back to the Five" try listening to it!
PSearch List
Recommended Lists
Related Lists

Top 10 Christian Screamo/Rock Bands

Greatest Christian Hard Rock Bands

Most Underrated Christian Rock Bands

Top Christian Rock/Screamo/Emo Bands

Best Christian Rock Bands of 2013
List StatsUpdated 24 Aug 2017
12,000 votes
271 listings
9 years, 136 days old

Top Remixes (100)

1. Thousand Foot Krutch
2. Red
3. Skillet

metalguy22

1. Skillet
2. Disciple
3. Decyfer Down

Alpha101

1. Skillet
2. Thousand Foot Krutch
3. Red

ClassyKiller
View All 100
Posts
Error Reporting
See a factual error in these listings? Report it
here
.