Best Christian Rock Bands
SL205
The Contenders: Page 6
101
White Heart
Great Band...Right there with Petra...Don't Wait for the Movie, Highlands, and Freedom are all excellent albums. Once and For All, Montana Sky, Maybe Today, Powerhouse, Desert Rose, and Fly Eagle Fly are some of my favorite songs of theirs.
Are you telling me that White Heart isn't one of the bands that lead the way in the late '80s and 1990's? Freedom is go to be one of the top albums of all time.
I don't know why no one has mentioned them. "Freedom" from 1989 is definitely my favorite Christian rock album of all time.
Front running christian rock (80's) band with powerful songs in both spiritual lyric and musical artistry. these guys still have songs that are better than contemporary artists and they definitely threw an awesome live show! I still listen to their tracks, over and over... no one else like them left... enjoy!
V 7 Comments
102
Showbread
This Band Should be at the top. they are more original and creative by miles when compared with the majority of the bands above them on this list.
You should hear their cover of NIN's Head Like a Hole.
V 1 Comment
103 Sixpence None the Richer
104
Relentless Flood
Relentless flood is one of the best hard rock bands that don't have the annoying screaming. The have really great awesome sounding guitar along with great vocals. They should be at the #1 since I am very picky with the Christian bands I like there is no band like them.
They have so many great songs that can attract first-time listeners. They deserve a lot more attention for a relatively new band. The Time is Now is a well-crafted album. - NuMetalManiak
They are new hard rock band check there song 'Come Home' very meaningful. - paasadani
105
Norma Jean
They are the best
106 Becoming the Archetype
107
The Better Way Band
Great local Christian Rock band. The have a wide variety of music styles and a wonderful message. They started back in the 80's. Seattle should get to know them.
108
Lost Dogs
I'm surprised The Lost Dogs is not on this list they put a lot feeling in their music such as "Breath Deep" and "Pray Where You Are" I really enjoy their music a joy to listen to as they preach the word of God in song.
They are so great! Lead by some great singers, Derri Daugherty, Mike Roe, Terry Taylor, and the late, great, Gene Eugene!
Lost Dogs should be in the to p ten as should each of their individual bands.
109
Lightswitch
I've seen them a few times and each time their show has astonished me more than the last time! The songs they play are more inspirational than what I generally hear on Christian radio these days. The most impressive thing is how the band interacts with the crowds of people after the show, taking the time to show every fan that they care about them.
Lightswitch is such a great Christian band, all love the Lord and just so happen to a band of brothers! Not only are their music great, but you are in for a treat with Christmas music all year round ;) Close to their music and their AMAZING lights! I guess when you are called Lightswitch that is important!
Awesome friendly guys who are amazing musicians! Especially the bassist, I mean not to give him a big head or anything but he is basically the gold standard of what other bassists should be compared to.
LIGHTSWITCH ROCKS MY FACE OFF!
V 8 Comments
110
Downhere
While I was waiting in line to meet stephan (steven? ) baldwin at creation fest in PA, these guys took the stage of the lesser knowns just trying to get a start... Myself and my best friend were so blown away by these guys. Every song has meaning every song filled with compassion and comfort, and yes I have to admit they sound sort of like queen in a sense. They should definitely be higher on the list if not the top ten... If you can find the song they never record but end every show with you will know what I am talking hilarious guys and very personable... Coming second only to family force five those guys are so down to earth its scary
Marc Martel has an amazing voice. Better than Freddie Mercury's in my opinion. His and Jason's voice compliment each other perfectly (Marc's in the higher end and Jason in the deeper end). Lyrics are also a big part of it. They're not usually poetic, but when they're not, they're honest and thoughtful. They can also come up with some great and catchy melodies.
I Love Marc Martel and Jason Germain singing together. You need to hear them. There songs are always having a meaning. Protest to Praise, How Many Kings, The More, Here I Am, Let Me Rediscover You, You're Not Alone, and Living the Dream are their best.
Too bad they didn't last longer. I hope Martel comes back to the band... Wide Eyed and Mystified and Ending is Beginning are two great albums.
V 3 Comments
111
FFH
I like these guys a lot. My favorite song that they do is called undone. It is a really meaningful song and has a great tune. Why in the world isn't disciple even on this list though. Anyways this band should be ranked higher than this.
112
Underoath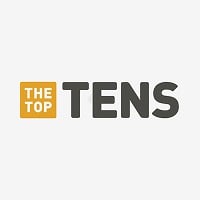 Wow, some people don't agree with UnderOath because they don't "sound Christian"? That's absurd to me. Read your Bible and quit being so legalistic.

To the Jews I became like a Jew, to win the Jews. To those under the law I became like one under the law (though I myself am not under the law), so as to win those under the law. (1 Corinthians 9:20 NIV)

UnderOath reaches a demographic that Casting Crowns and Jeremy Camp don't. If all Christian bands were to "sound Christian" then some people might never have that message reach them. Step out of your safe little Christian bubble and be grateful that Jesus is spreading through the ENTIRE music industry, not just Christian Contemporary. I'm proud that my God can be found everywhere.
I just want to know... where are the Christian metal fans in all this? There's no August Burns Red, no As I Lay Dying, no The Devil Wears Prada... Also Demon Hunter's no. 33... Saddening.
I do not agree with this band. They may have some songs that appear to be Christian but the Bible teaches you to not be luke-warm. An interview with the band told me that they would not admit to being Christian.
WE're nothing but hallow vessels in search of what makes us alive- Underoath
"Jesus...I'm ready to come HHOMMMEEE"- Underoath
V 13 Comments
113
Golden Resurrection
Great neoclassical metal that praises Jesus
114
38th Parallel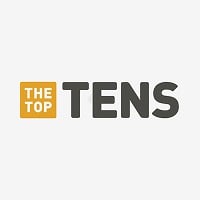 38th Parallel was a Christian rock band formed in Ames, Iowa. Before being signed they received extensive airplay in Iowa markets alongside other CCM Artists.
This is the best metal band to beat Linkin Park
115
Deas Vail
Great music, great harmonies, beautiful male falsetto with female harmony. Good band with good lyrics. Check them out
Chad Aplin wrote and recorded the songs for this band, well all the good songs they had. he worked in a studio in Iowa, Chad Aplin is very likely the greatest guitar player ever to live.
116
For All Eternity
The one of my favorite band their lyrics is truly god message...
117 A Hill to Die Upon
118
Resurrection
None of these other bands could have existed without The Ressurection Band. They began as a vision, and self funded their first recording. There did not exist an 'Contemporary Christian' industry to support them. They only followed, faced constant criticism by Churches, and led thousands though Christ. They never left the inner cities of Chicago, and there music is as real as it gets. They can tear it up better than anyone, and are by far the best songwriters I have heard. Give your soul a treat and check them out. Music to Raise the Dead!
Resurrection Band is not only the Very First true Christian Metal/Rock band ever releasing their first album in 1972 but they consistently registered the greatest spiritually challenging Lyrics of all time! Imaging Jimi Hendrix and Janice Joplin playing with Lynyrd Skynyrd; that's the quality Rock Resurrection band offered with the strongest spiritual mesages; BEST EVER HANDS DOWN!
The first true Christian rock band playing a mix of hard rock /metal/alternative /and blues with challenging and sometimes (mystic) lyrics excellent musicianship one of the best no question also they are the real thing in their lives and in their music no smaltz here check them out you and your soul will be glad you did Ressurection Band Music to Raise the Dead!...
V 1 Comment
119
For Today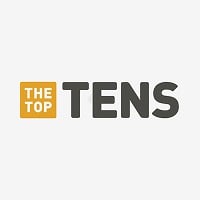 For Today is an American Christian metalcore band from Sioux City, Iowa, formed in 2005. They are currently signed to Nuclear Blast Records.
Most of these bands on here are not really Christian bands. When I want a band that has lyrics that give me goosebumps, I go to For Today. A band that is truly not ashamed of the Gospel of Jesus Christ! They preach a message every time they play. The singer Mattie is so filled with the Spirit of God! When I want a band that has lyrics that I can praise God with, I go to For Today! And I am not the biggest fan of growling vocals, but Mattie has vocals in which I can understand. If you can't understand what the singer is saying, why would you listen to a Christian band at all? Besides the lyrics, their music is fantastic! Some of the greatest breakdowns, and crushingly headbangingly heavy beats! True metal and true Christians = true band!
These guys are definitely one of the best Christian heavy metal bands ever. Take a listen to them sometime! And even if you don't like heavy metal they Do have some lighter songs like talmidim
I love this band! They are metal with screams but the music and lyrics capture the fiery passion of god. Songs to check out are "fearless" "foundation" "my confession" "crown of thorns" " open heaven"
For Today is the most genuinely Christ-centered, gospel-saturated band I have come across. They are effectively influenced by the Holy Spirit to produce the most piercing songs. They are hands down my favorite rock band.
V 5 Comments
120
Guardian
Guardian is my favorite Christian band. What's not to like? Jamie Rowe's vocals, Tony Palacios's stellar guitar work... And a tight rhythm section manned by David Bach and Karl Ney. They were able show the tenderness of God's love with their ballads, and also the greatness of His Majesty with their rock anthems...
Guardian is one of the best Christian bands ever. All of their albums are just amazing!
Again these guys rocked in with Petra and Stryper. Great choice must be on list
PSearch List
Recommended Lists
Related Lists

Top 10 Christian Screamo/Rock Bands

Greatest Christian Hard Rock Bands

Most Underrated Christian Rock Bands

Top Christian Rock/Screamo/Emo Bands

Best Christian Rock Bands of 2013
List Stats
13,000 votes
273 listings
9 years, 281 days old

Top Remixes (99)

1. Thousand Foot Krutch
2. Red
3. Skillet

metalguy22

1. Family Force 5
2. Anberlin
3. House of Heroes

Luvaddict77

1. Skillet
2. Disciple
3. Decyfer Down

Alpha101
View All 99
Posts
Error Reporting
See a factual error in these listings? Report it
here
.