Best Christian Rock Bands
SL205
The Contenders: Page 9
161 After the Fire
162
The 77's
Outstanding band. I know they are from the 80's but check them out and see if you agree.
163
Repent
Every Christian Metal Band on here should thank REPENT for kicking the door open for them, we need bands like repent again songs like the price...no rest...city of sin...shadows...face of evil...genocide...date with prophecy...just to name a few chuck rummans is like the keith green of christian metal.roger lee havens was one of a kind I vocals what a great team.remember this music was done over 20 tears ago so far ahead of their time.check em out.
Repent was a great band.people like the late Warren Zevon/Dan Peek of America/Aimee Mann all spoke well of this band.they reached out across into all types of music.Repent will always be known for its lyrics and vocals.I would have to say one of the best live bands I have ever seen.
Repent was one of the very first christian metal/rock bands ever.Known for some of the best christian rock lyrics ever, chuck rummans songs have are timeless.roger lee havens live vocals are what most singers can only dream of christian music needs bands like repent again.
We need bands like this again in the times we live in. Watchmen on the wall. Sound the warning. Ready yourself for the return of christ
V 17 Comments
164
Idle Cure
One of the Best Christian Bands of the 90s
165
Fee
Like Green Day God, way better live, though - I<3Queen
166
Thebandwithnoname
These guys are awesome, a lot of their music is really catchy and I especially like their version of Amazing grace. They should be much further up the list than this.
V 2 Comments
167
For King & Country
I've seen them live, opening for Skillet. To be honest For King & Country really touched my heart and gave such a faithful message about the Lord. Don't get me wrong, Skillet was good. But these guys were way better!
Great band there songs have a true meaning that just makes you feel what there singing
They are by far the best band in the world, the lyrics aagive a whole new meaning on being a christian.
V 1 Comment
168
Finding Fortress
Great new band from Wisconsin. They have a great debut album, and just got signed to Momentous Records and are working on their follow up album already. Up and coming great band here! - jimbrashear
169
33 Miles
Very Good band! Great meanings to their songs. Sound a lot like Rascal Flatts..
V 1 Comment
170
Paramore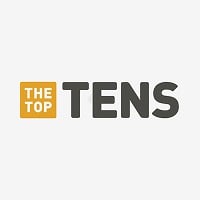 Paramore is an American rock band from Franklin, Tennessee, formed in 2004. The band currently consists of lead vocalist Hayley Williams and guitarist Taylor York.
Went to one of their concerts in fresno and really really enjoyed everything! So glad I was able to enjoy music without worrying if this band was a part of the illuminati. I think its great that they actually do worship God and that they don't follow the rest of the cult.
Although not officially a Christian band, the original members were Christians. Great band. They should be ranked at least in the top 50.
Paramore Rock! Can't believe they are so low down! Decode is one of the bet songs
V 1 Comment
171
Desperation Band
They are really worshipers of God not just performers. It's all about the heart. God is looking in our hearts. It's not about how cool the music is. It's about worshiping God in spirit and in truth. I believe that music is created to worship God, It is our instrument to express how much we love and adore HIM. Christian Band must used their skills to glorify GOD. --jcw
Worship and rock how cool is that?
172
Audio Adrenaline
Hmm I didn't see it but its as classic a DC talk and petra

Seriously people most of these bands wouldn't be here without the likes of Audio A, Newsboys, and Petra paving the way for them. Truly Audio Adrenaline is a band that broke the mold of what a christian band was supposed to be. I'm not knocking bands like Skillet, Red, or TFK they obviously rock but there has to be room at the top for a band that made this list possible
I cannot believe people forget all about these pioneers of Christian rock! This band... What can I say about this band that expresses my love for them? Nothing, absolutely nothing. AudioA changed my life the very instant I heard Ocean Floor. Like Skillet, their genre evolved over the years, but every single album was a real treat. Unforgettable songs, impressive legacy that spans back to the mid-80's as A-180. Not just another worship band and far from it, these guys founded an orphanage in Haiti called The Hands and Feet Project to truly showcase their love for missions and God's work. These days, they are more widely known for their songs with Kevin Max of dc Talk and most recently, Adam Agee of Stellar Kart. For me however, it doesn't get any better than Mark, Will, Ben and Tyler. Until My Heart Caves In, AudioA will always be #1.
A lot of people say that music changed their lives, and if there is such an album among the Christian rock juggernauts of the 1990s, I'd say that album is bloom.
V 3 Comments
173 PAX217
174
Protest for Pluto
I love protest for Pluto! I know them personally & they're not just a great band, they're great people too!
Up and coming Christian Rock Metal Band, amazing stage show, hard hitting original songs and a unique sound. - ljhillmanphotography
175
MxPx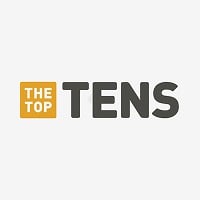 MxPx is an American punk rock band from Bremerton, Washington founded in 1992 as Magnified Plaid. The band has skate punk leanings, with connections to the pop punk scene.
Old school punk rock for the Christian soul
V 1 Comment
176
Children 18:3
They're my favorite band of all time! I listen to them all of the time. They're also the only band I know of that doesn't have a good song. Their style is quite unique in my opinion. They love to rock the house down, and their lyrics are really inspiring. I think the only reason they're not rated high is because they're not well-known.
V 1 Comment
177
CrossTie
Love to watch these guys ROCK! Awesome band, putting it out there for Christ!
Great band, and Great music! Refreshing to see a family that can share their Love for Christ!
I love these guys! Their live show is amazing! The bass player is only 12 but handles that bass like a pro. If you haven't heard them, go check them out at crosstiemusic.com.
You got to see these guys play. They get the house Rocking!
V 1 Comment
178
Papa Roach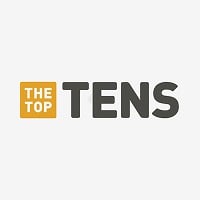 Papa Roach is an American rock band from Vacaville, California. Formed in 1993, their first major-label release was the triple-platinum album Infest.
Their older songs aren't Christian but their newer ones are.
V 1 Comment
179
Citipointe Live Band
I love Citipointe Live and their songs. Very inspiring
Should be totally one of the at least 20th.. Love that band!
180
Bloodgood
While most Christian hard rock/metal bands of that era while quite good, were just clones of popular secular bands. These guys were original with their own distinct sound.
Who is Chad aplin... Mike lee sang for this band I find no Chad aplin.
One of the best Christian Rock bands with an uncomprimising message, the truth of the gospel and that only Jesus Christ is the way, the truth, the life.
A very very good band
V 2 Comments
PSearch List
Recommended Lists
Related Lists

Top 10 Christian Screamo/Rock Bands

Greatest Christian Hard Rock Bands

Most Underrated Christian Rock Bands

Top Christian Rock/Screamo/Emo Bands

Best Christian Rock Bands of 2013
List StatsUpdated 24 Jul 2017
12,000 votes
271 listings
9 years, 105 days old

Top Remixes (100)

1. Skillet
2. Thousand Foot Krutch
3. Red

ClassyKiller

1. Skillet
2. Relient K
3. Red

drishtortion

1. Switchfoot
2. Relient K
3. Anberlin

arpan.vinayak
View All 100
Posts
Error Reporting
See a factual error in these listings? Report it
here
.