Red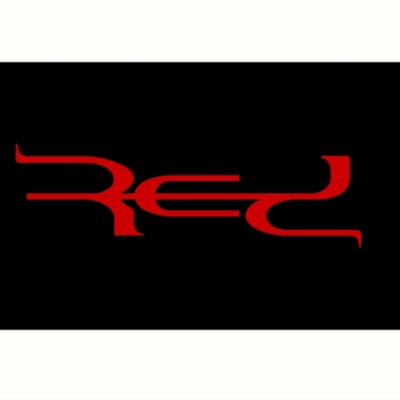 Uploaded by Powerfultekin
Info
Red is an American rock band from Nashville, Tennessee, formed in 2002. The band's lineup consists of singer Michael Barnes, guitarist Anthony Armstrong, and bassist Randy Armstrong.
Comments
Top
Popular
Newest
Wow. A lot of great reasons. I'll list mine. Red is the only band, and I mean the only band, that I feel like every song was made entirely for me. I can relate to every single song in some way. Most bands just go through the motions and just try to make catchy sounds and rhythms but Red not only does this, they put in much raw emotion from the voice of Michael Barnes, the guitars and bass and drums, and the strings and piano and other orchestra elements that fit in and fuse perfects with them. Each song is carefully and expertly woven to perfection. They bring me ever so close to the Lord, they make me want and desire the things of the Lord. When I hear their songs and sing them, it feels like I'm right next to Him, worshipping Him in total truth and obedience. And only Red does that.
Although I voted for Red, this band and Skillet are really a tie for the number one spot. What really was the deciding factor between this band and Skillet was the overall work achieved by these bands to date. And after a number of minutes thinking it over, I realized that while "Alien Youth, " "Collide, " "Comatose, " and "Awake" are amazing, the other CD's were just not as good. I still have to listen to "Rise" to know my opinion of that album. The point is, ALL of Red's albums have been outstanding where as Skillet took a little time trying to find their "groove. " However, now they've nailed it!
So like I said earlier; Skillet and Red really are a tie, but seeing as how Skillet is already number one, I'm giving my vote to Red.
Their songs really sink in inside of me! It's like you'll always get hit by what they put into the lyrics! Some of their songs even wakes you up to reality, to your present state whether are you already with God or still drifted away. One of their songs shows up how nothing we are without God. ! And some points out to the devil, too, which for me, indicates that I must and need to shun him (the devil), which indeed makes my spirit strong not to go with the flow of the devil! Moreover, their song lyrics theme complement the type of rhythm they make which means they don't just compose and place it in a melody. And they have a great ambient music as well! All in all, really, RED is one of the greatest Christian rock bands for me! Always with the RED!
This is my favorite band right here. I love how they relate to the struggles of a Christian living, and life without being melancholic. It points towards the Lord as not only an outlet, but the author of true LIFE. "Pieces" is one of the first songs that comes to mind as I write this comment. It just speaks to how broken we as individuals can be after just living life. Then it points to Christ, and how he can pick up the pieces, and makes us completely whole again. The lyrics aren't the only thing that reflects the mentality of their songs. The actual music portrays the message that the lyrics are saying. Love the musicianship, and how they relate to people in general.
Personally, you'd have to be very ignorant of either Christianity or life in general to not acknowledge that Red is a Christian band. If their songs are really about someone they really care about, then their "love" borders on an unhealthy obsession. Their love is only accurately expressed when it is to an all powerful and all loving God, and they share this love better than any Christian Rock band out there! And the fact that they don't use the word God and play a style of music that is popular with Christians and Non-Christians alike, only proves they have the true mission of Christianity at the forefront of their band; to go into the world and tell EVERYONE about Jesus.
At a first glance it seems like a secular band, as you listen more and more to the lyrics relate to everything Christian. Most of their songs are saddening but let the truth poor out with the facts of the world. Great band.
RED has probably done what MOST Christian rock bands try not to do. They seem to embrace the hard nature of rock more than any other Christian Rock band and have also tried to expand to softer rock as well. Let's face it! RED has out done this is many other respects, they've kept their hard nature and mixed it with a talent blend of softer sounds. Their music also is probably one of the few bands that can actually drive your emotions! I am YET to find another band that can leave me crying when I listen to only one of their songs!
So, I first heard Skillet several years ago and I could never stop listening to them. They have a great variety of awesome songs that really affect you deep inside. THEN...
I came across RED. Red is an amazing, fantastic, awesome, spectacular, and simply perfect band. To me, it is the best band ever! The vocalist has a phenomenal voice. Their latest album, "Until We Have Faces" blends alternative rock with hard rock with a hint of alternative metal to create a Christian album like no other before. It is simply amazing. RED is definitely #1 on my list!
Red's songs are said to be Christian. Actually, none of the songs say anything about "Jesus" in them and only one song actually mentions the word "God". Their songs could be applied to almost any struggle. I believe that they are actually referring to their struggle with someone important in their live. Their songs have very good music and the words are interesting. I personally love Red. The singers sing with a passion that can't always be found elsewhere.
Red's songs all describe struggles both Christians and non-Christians face. From the painful regret hauntingly whispered in "Hymn for the Missing" to the sheer outbreak of utter desperation in "So Far Away", Red has mastered the conflict that dwells within everyone and has pointed a way to the truth, all the powerful and amazing tunes. Favorite songs include "Breathe Into Me" (for Rock-lovers), "Best is Yet to Come" (for more slow-paced) and a tie between "Mystery of You" and "Hide" (for a good mix of fast and slow).
In my honest opinion skillet and red need to switch places, yes skillet is pretty good, However most things skillet can do, Red can do even better. Don't get me wrong both bands instrumentally are pretty great, however vocally Red wins that over by a landslide, Michael Barnes's vocals are out of this world! I thought it was impossible for someone could have the voice of an angel and have some impressive screaming, when I came across Red, they proved me wrong.
Red is as good live as they are in the studio in my opinion. They are amazing lyrically with songs full of passion and dark themes with redemption on the end with a lot of the songs. I also like the fact they incorporate tons of orchestral elements into their music. Just the way they sound is amazing enough not to mention they have an awesome singer! Yes, I can be one of the people who say that their music has helped me get through rough times in my life.
Red focuses on the problems that we all face as humans but Christians and other people who have faith also have the problems because we do not who's religion is correct but I believe that any god or God would want us to be more spiritual then religious and that is what most of the songs that I hear from them are. They are about a relationship with our God. No matter what other people may say about us who believe in God we must remain strong and hold on to him.
Red is just the best, the meanings behind the lyrics of their songs are so deep and meaningful. The use of cellos and piano in a large number of their songs just blows me away as it feels so emotional (I usually have a problem with feeling emotion, but Red's songs make me feel emotions better than any other band). The fact that they're also Christian just like me is inspiring to me as it means that not all popular rock bands are secular or satanic.
They may be a Christian band but as a believer in God and only God (not believing Jesus to be God) I can relate to a lot of their songs too. While I haven't felt the Jesus factor in their songs, I have felt the God factor. I've also felt the love side as well and I think it's a little odd to deny this. Anyhow, I haven't come across a single song by RED that I could say I dislike or am iffy about. They are simply awesome and I wish they would come to Europe.
I personal believe RED is the best gospel Rock artist on Earth, no offense Skillet, just that RED have a way of reaching down to Me and picking right back up when ever am down with their poetic but VERY scriptural lyrics, believe it or not, RED is personal here with us in Nigeria saving souls with their inspiring words... Keep it up folks.
Red gets my number one vote as well. Like some of you have said, the vocals have such depth and meaning behind them. They relate to what anybody is going through in life, and sometimes we struggle to find our way. I've referenced this band to some of my non-Christian friends and they really liked it. I think you could use Red to bring someone to Christ, especially if they're down
One of my all time favorite bands, they express the struggle of the human soul better then any other band I have ever heard. They are definitely #1 on my list of bands. Its like they give voice to the turmoil many believers face in their lives, and remind us of the hope we have. Love the sound, love the lyrics love the band. Glad to see it high on the list.
Red has that way of pulling you into their music. And not all about praising God it is about helping people in trouble the other day I read about some who life was save by Christian rock music and it was a RED song. It was Hold Me Now. And then that same day I read somewhere RED is in it for the money What. It is just way God wants them to write about.
Honestly I am amazed this band isn't number 1... With 25% of the votes. Such fascinating rock, and absolutely beautiful instruments. Their lyrics and deep and though-provoking, something that is harder for bands like Skillet to provide. While Skillet is a very good band, Red has just a bit better of everything.
Only I wanna say.. This band is awesome. RED HAVE GOT A NICE VOCALIST.. Their every single is awesome.. My first song was faceless. Hear it and think about this band... This song will works for you... Lyrics are just awesome... May be that's why they're on number 2 on christian band list.. They work really hard.
Red shows what it's really like to believe... They can sing about the joys of being Christian and having this faith, then they can also sing about the things that tear us apart as we struggle to keep that precious faith strong... They truly are a fantastic band, and that is why they have my vote. Go Red!
These guys are the best. I was blown when I heard them for the first time. The emotions that their song have are out of this world. Red is the best rock band ever. The vocalist Michael Barnes has the best voice of rock world. Songs written by me are often inspired by them. "never be the same" is insanely good song.
Red is prolific at capturing human feeling and raw emotion, something that very few Christian bands are able to master. Live, energetic shows, combined with the dark reality of their lyrics, Red is a band that can make you scream in adoration, or make you cry through the truth of their songwriting,
I always have such a hard time choosing between Skillet and Red. Both are outstanding Christian bands, and it is so difficult to choose only one. Although Skillet has a great mix of female/male vocals and some very nice songs, I'm giving my vote to Red because they have a more diverse style of rock.
Related Lists

Best Red Hot Chili Peppers Songs
Best Red Songs
Greatest Red Hot Chili Peppers Album
Best Songs On Red Hot Chili Peppers' Californication
Best Songs From Taylor Swift's Red