Thousand Foot Krutch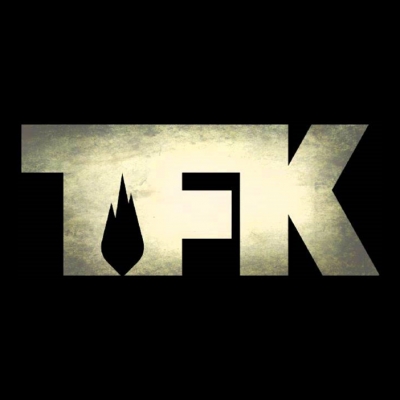 Uploaded by BKAllmighty
Comments
Top
Popular
Newest
In my opinion the list should be 1) Thousand Foot Krutch 2) Red 3) Skillet. This band is so good that it made me think that "Crutch" was actually spelled as "Krutch" until the autocorrect underlined "Krutch" on this very comment. This band will definitely be higher up on the list once their new album "The End is Where We Begin" is released.
This is my favorite band by far. They are such a great band with AWESOME people! I like Skillet too but they just aren't as rock, they have a lot of slow songs. And I'm sorry but I do not like John's voice. Trevor's is so AWESOME! I love Thousand Foot Krutch so much they are my role models (musically). And if any of you haven't listened to them before I would recommend listening to War Of Change, Phenomenon, Move, Welcome To The Masquerade, Fire It Up and Fly On The Wall.
Honestly, Thousand Foot Krutch deserves to be #1 for me. Their songs are catchy, they rock and get to worship God at the same time, and most importantly, I can relate with all their songs. They also have a great "theme" especially with Welcome To The Masquerade. Their lyrics are creative, and they have a great singer. I see no reason for them not to be #1 here.
It was difficult because I like Red, Disciple, Skillet (who are seasoned veterans since the 90's), Pillar...

THAT BEING SAID, my vote went to Thousand Foot Krutch for their versatility, depth of lyrics, incorporation of hip hop into hard rock (needed a new Linkin Park vibe since they've gone too soft), & consistency with the quality of most of their songs. I believe they are from Canada, which hurts my American pride to make them number 1... but it is what it is.
Thousand Foot Krutch is an astounding band. Just listen to Phenomenon, and you'll see. They are not novel in their music, but they are definitely catchy. If a rapper and a rock musician in one exists, you'll find it here. Linkin Park fans will love these guys too!
Their new album "The end is where we begin" just came out recently and it is the best one ever. When it came out thousand foot krutch should have advanced to the number one spot just in front of disciple kutless and a couple others I have in mind. To anyone who has not heard their songs you need to listen to them. (probably start with the entire album "welcome to the masquerade" (I can't believe I spelled that right) TFK IS ONE OF THE BEST BANDS IN THE WORLD!
So good! This is the band that, underneath the skin, brought me to Jesus. I was never a believer when listening to this band and once I started listening god truly spoke to me, this band is good for non believers to become believers because they don't just spew gods name, they wean him in, which is how I became Christian because Jesus wasn't forced on me from their lyrics.
Thousand Foot Krutch and Skillet are my favorite bands their lyrics are meaningful and thought out Thousand foot Krutch's lead singer has a voice of honey beautiful sound throughout while Skillet has amazing guitar skills they are my number 1 also the lyrics truly show what it's like to be a Christian
Just hands down the deepest lyrics and amazing vocals that sound the same live (a rare thing) as on their Albums. Every song relates to a me in my Christian walk and finds a way to lift me up when I am down and make me want to fight the fight for God's Kingdom in this World even more.
Listen to Fire It Up, Let The Sparks Fly, Light Up The Sky, War of Change, Move, Rawkfist, and get back to me. How many Christian Rock Bands can top TFK's songs picked up by ESPN and WWE? Various sports like Nascar, the X Games, even the SUPERBOWL USES FIRE IT UP. With these songs played at College and PRO Hockey, Football, and Basketball games. Top that.
I have been a fan of them for years now, and just found out that they are a Christian band! Alright finally something my mom will approve of lol!

But honestly if you think normal Christian bands are weak then check these guys out, they totally rock and are way cooler then most religious bands.
Thousand Foot Krutch is one of the most amazing bands ever! People, listen to TFK! They are amazing! Anyways I think that they should be #3 just after Skillet and Red they are personally like my favorite band!
This band works hard and puts so much into their songs, they are not just a top Christian band but one of the best hard rock bands out there. They are such strong Christians who really own their faith (check out Trevor's story behind "Be Somebody") and the music just gets me pumped up!
Album after album, I've never felt that they were repeating themselves, and their music remains both lyrically and melodically exceptional. So many of their songs speak to people on a real, nitty-gritty level, which makes them a great band for a wide range of audience members.
Best band ever. They a lots of rock going on, and they should be higher ranking because the have the best lyrics ever. They are also amazing musicians and are very strong in their faith. They seem to know what is always happening in the world
This should be #1. I mean honestly, half of the bands on here aren't even rock bands and this band is GREAT. This band is creative and they are willing to try new things out. And every new album they come out just get heavier, making them a rock band without any doubt.
Of all the christian bands, I feel their content as far as lyrics is considered is the most consummate one. Trevor is a phenomenal vocalist and there's barely anyone who can align with him. Great band altogether, the music just pours you with energy and inspiration. I am a moderate as far as god is concerned but TFK's faith has never appeared conspicuous or flatulent to me in their songs.
Thousand Foot Krutch Is just so amazing with their sound! And their sound has a bit of everything! Hard Rock, Refection, and their Set It Off album has a FANTASTIC Underground Rap/Rock style. Their lyrics are genius and it's all about Christ!
I love this band my favorite songs are e for extinction, phenomenon, and the end is where we begin. This band should be #2 then #3 should be linkin park 4 should be pillar! This is the second best band I agree that skillet should be #1
TFK is awesome, they do play a lot of Rock but their lyrics are really up lifting in some of their songs. I really love their song Whispers in the Dark. It shows how God is there ready to comfort us even if we do know it
They make you feel like you're understood. They can really put the love and rath of the Living God into perspective. There's a wide variety of sound throughout their albums, too, which keeps it so entertaining.
Great band, Great albums. Probably they only had one not-so-good album (Inhale) but other than that is a complete masterpiece. The end is where we begin is without a doubt heir best album up to this time.
Yea
One of the best could get 2
Has one of the best lead singers for some people who don't know he is the lead singer for fm static also and he does rap and rock and has some of the best pump songs
Awesome band with awesome albums like Welcome to the Masquerade and The End is Where We Begin. This band is also very consistent, and they should be number one on this list.
These guys rock! Hip hop influenced beats and soaring rock anthems canvas their multitude of musical repertoire. Hands down best Christian rock band in modern times.