Best Christina Aguilera Songs
1
Fighter

I love the lyrics and the vocals in this song!
the most powerful voice singing, it's best rock song of diva ever I heard, it's really difficult song

A song that truly has great vocals, lyrics and meaning. I absolutely love it as it always helps through difficult times.
This is the best song ever great name for her fans to I love Christina Aguilera she has the voice of a angel I bet she could out sing a angel she just amazing so thank you making me stronger wiser and a fighter:) shes my idol!
2
Hurt

I believe this is one of her best songs. There is so much depth to it that can not be explained until you listen to the song and read the lyrics.
The song touches other people's hearts because of the tune and the lyrics, this is the best song of Christina Aguilera
Every time I hear this song I'm crying. ;'(
Stripped is the best album by Christina Aguilera on her entire music career, but Back to Basics is quite a good album too. Her singles Candyman and Ain't No other Man was an awesome songs.It's kinda reminds me of her Lady Marmalade era. I chose to vote Hurt because it is the most beautiful ballad she ever sung. Beautiful is Christina's most signature song, but I love how she put all her feelings and emotions about her father on this song which is so special especially those who are with the same situations with her.
3
Beautiful

It's the song of inspiration for a lot of people I know, including me. Love you for making a such a wonderful song, Christina!
Thank you!
christina explains that nobody's ugly with this song
i love you xtina

Ther best song ever by her, speaks so much to me and to every girl who listens to it
This is hard because every single one of Christina's song has some type of magic to it, whether it be her vocals, her lyrics, the message in her video. Every song I want to vote for and they all have their own reason. Beautiful is the classic though. Before it was the "big thing" Christina reached out to people all over the world to tell them not to let anyone get them down. No wonder it became a true classic... Christina.. Always the trend setter.
4
Genie In a Bottle

Its really magical... Something very special about this song I just can't stop listening..
I simply love the song, music is awesome and christina has sung it very beautifully too.
it should be on 1.
There's something magical in this song... I can't stop listening... Feels like in Malibu while listening...
This should be in top 3's. Her voice is too good... I can't stop listening to her.
5
Ain't No Other Man

This song is just amazing! Her voice makes me go WOW, it's so stunning and this is her best song ever! Amazing!
Well the song has an awesome beat and rhythem to it, and the song is so catchy and makes you want to dance. Christina Aguilera also has an amazing voice, and is a very talented person
'You're the only one who's ever PASSED EVERY TESTT' oh my god she's the ultimate queen, the best live and truly the most criminally underrated, vocally supreme artist. The voice of generation, is an utter understatement. She's the empress, the diva, and the most versatile. Love you xtina, you're the best
If you look in the books it will show that ain't No Other Man is one of the greatest songs of all time. It has both jazz and pop element. With her vocals it is an amazing song
6
Lady Marmalade

An interesting song indeed... - Celestius
Her voice over powered everyone else's voice
This, is one of those songs you could obsess over. Extremely catchy, the ultimate collaboration, and the amazing vocals create an atmosphere full of love and just jammin' to a great song
7
Dirrty

this should be nowhere near 4! It's one of the best songs ever! PERFECTION
It's really energetic, and is totally Christina's best vocal performance ever alongside Beautiful. It's so underrated
When you want to get DOWN but also want to win a grammy for those SAVAGE vocals at the end of the song!
I listen to the song for years, I just can't stop
Stripped was great, so like Back to Basics...
Love her voice
8
Candyman

Got that oldies American feel to it with some sexy innuendo. Instant classic.
This song is unique... Its a high powered song...
Very catchy... Totally xtina... Makes you wanna get up and dance...
This song is good and fun if you were going to a party I advise you to choose this song it's so good oh and the singer herself is fantastic!
Candyman is the most catchiest song to date I can't take the chours off my head sweet sugar candyman love her the most
9
You Lost Me

One of her greatest ballads. Collaborating with Sia should be something Christina must keep doing for the rest of her career. Beautiful piece of art
Beautiful haunting vocals... She brings the emotions to the song
This is simply a soul rendered into the most emotional presentation that has ever been performed. Her Saturday Night Live production was unbelievable. I wish I had it on video that I could purchase!
I think this is the best christina song the vocals are just so amazing and the lyrics she puts so emotion into the song and it makes me cry!
10
Your Body

AMAZING LEAD SINGLE FOR CHRISTINA'S COMEBACK! I don't why people don't like this song, her vocals are amazing here and the melody and tune really works!
Christina could perfectly unleash her talent and especially her powerful vocals through this song. It was a mixture of wonderful factors that can make of it a success. A beautifully-wrapped gift to all Christina's fans.
This has gotta be above Dirrty and Genie in a bottle. Powerful and inspiring vocals and guess what! THIS SONG CAN ALTER MOODS LIKE HELL.
So impacting Song. Hugs and kisses to Christina for this.
Why don't people support her Lotus album? I mean there are major hits on the album, much better than Bionic. the album deserve #1 on billboard 200 and this lead single should deserve on top 10. as of now the mv of your body is now vevo certified!
The Contenders
11
The Voice Within

"Young girl don't cry. I'll be right here when your world starts to fall."-- Those two lines are a masterpiece. Christina made it sounds just right that it feels like whatever you are going through, she will always be right beside you. It is an amazing feeling of connection right there. When I'm sad, lonely, or upset about something, I would sing along with the song and it would magically cheer me up.
I love the meaning of the song! And she has a beautiful voice! BEST SONG OF HERS!
Why is this song not first? It's by far her most inspirational song and I listen to it every time a feel down or upset. It can make you cry but also makes you realise that you have something to be happy about and you're not alone.
I listen to this song whenever I'm sad and it never fails to cheer me up! Best song~
12
I Turn to You

This is the best song that I ever heard this song is used to be in number 2 because "Fighter" is the right of Number 1 but the Hurt is not used to be in the Number 2
Her vocals in this song! She has so much soul for a half latina! I love her so much! And her blue eyes in the video are mesmorizing
What? 15th? It should be on top ten..
Just listen to it, you'll agree with me - simplecrossbonez
BEAUTIFUL SONG ESPECIALLY IN SPANIDH POR SIMPRE TU what PEOPLE!
13
Reflection

This is one of the few songs that you can actually feel christina aguilera's soul. So deep and touching. It's the song that made me a christina fan.
Oh, te best song of Christina, it should be the first of this list, just awesome, I really like its lyrics and her voice is just FABULOUS
Deep Song! This Should be HIGHER!
This song was very lovely and it is really the best song for the movie MULAN.
14
Not Myself Tonight

I know a lot of people are maybe against the "music video" but the song itself is great and I personally like the music video... I'm a guy if that helps.
This song is awesome! She doesn't compromise her great voice either, you can still here her vocally incredible voice.
Most don't like the song because of the music video but if you remove the video and focus on the song it's just a dirrty sexier version of dirrty.
Awesome SONG! CLASSIC! :D
15
Keeps Getting Better

I have no idea how this is down here in 7th. The top 3 should include Genie In A Bottle, Keeps Getting Better and Fighter in that order.
Only 4 percent of the votes? How is this worse than Dirrty (repetitive and annoying)? Should be in the top 2/3.
Not Myself Tonight would be better if instead of cry agemidado were a zuada of chainsaw
16
Bound to You

The most beautiful song Christina has ever sung. Just love this track. It's tender gentle and the vocal gymnastics just add to the brilliance of it. My 9 year old agrees but prefers hurt just. It's a gem that most Christina fans will not have heard or passed over, if so please give this a listen
This song is so wonderful, I can't stop listening to it. And her vocals! I wonder why this song is down here. It should at least on the top 15..
How on earth is this not on the list let alone in top ten.? Its moving and real and sweet... BEST.. SONG.. EVER!
The most beautiful song, I don't understand how it's only number 40. Especially since it's belong a lot of songs of her's that I've never even heard of.
17
Say Something

Amazing! We haven't heard the softer side of her voice in a long time!
Obvious reason for not voting for this song is that you haven't heard it
This should be number one. what!? -. -
Simply beautiful and emotional tear jerking ballad
18
We're a Miracle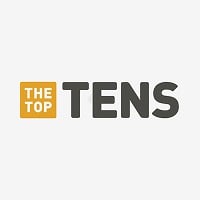 Amazing song, with beautiful words. Used this song as our first dance at our wedding.
19
Something's Got a Hold on Me

This song is amazing and vocals here make you stop and say wow, this girl has amazing voice only few can have, some hate her some love her, I love her for sure.
20
What a Girl Wants

You can hear how nice is her voice to listen... In this song. Love it!
21
I'm Ok

This is the most soulful track of Christina.
22
Walk Away

Another one of those songs that gets me goosebumps. The song reminds me of a kind of abusive relationship where you should get out but you might not want to. As I listened to this, I felt the weight of the decision whether or not she would/could leave him. The voices inside her head and the conflict inside her heart. All I can say is Christina did an excellent job on this one; it's a heart-wrenching, beautiful journey she took me on every single time I listen to Walk Away.
The best version of this song which I ever heard is live on the Stripped Tour in London. That song is great! Christina gave a great performance when she sings live - mainly in this song!
I've always thought this was a beautiful song! If you try to sing along and keep up you will see just how talented she is because its an incredibly difficult song to sing.
I discovered this when I was watching a video on YouTube of christina aguilera's highest notes and I gotta tell, this song caught me on the spot, I didn't know it exists, everything about this song is absolutely terrific and lyrically strong.
23
Car Wash

Lola
24 Makes Me Wanna Pray
25
Feel This Moment
This one is really Great song by her... Love it!
She's got an amazing voice and it is portrayed very well in this song. Her voice doesn't need auto tune... She is the best!
Although Christina has a small part still she manages to come in the limelight through her voice. hats off
Its definitely worth being in the top 10. You cannot just listen to it once.
26
I Hate Boys

Should be no. 1!
27
Prima Donna

28
Come on Over Baby (All I Want is You)

I don't believe it is so underrated..It's amazing for god sake
29
We Remain

I cannot believe this is not in the top 10. Not only is the best written of all her songs, it is the one in which she sang with the most heart and soul. Christina is a legend and is severely underestimated in the music business.
She didn't personally released it but I know it will be a hit if she does. She is one artist that has been underrated for the past years. I doubt if there are other artists who can sing with soul like her.
I always cry when I listen this song, I love this song so much, christina's vocals are amazing as always but this song is... I don't even have words
30? 30? This is actually an insult to this song. Every time I listen to this song I get goosebumps and I never get bored of it. it should be in top 10!
30
Keep on Singin' My Song

Whenever you feel down, listen to this song. It's my favorite song ever.
The highs and the lows... Very difficult to sing... Only Christina can do this... As a singer... Technically I would vote for this one because singing this song is a very good vocal exercise itself... Cheers for this song... KEEP ON SINGING MY SONG!
This should be part of the top 10 even if its not popular like her other songs. The lyrics depicts a sense of determination and hard work and that we all should keep believing in ourselves!
Her best song and her best lyric. Only Christina can sing this song.
31
Stronger Than Ever

I love this song it is so powerful one listen and you can hear the pain in her voice one of my all time favorites. Christina is the best singer ever.
32
Tough Lover

A soundtrack from the movie 'Burlesque'. The scene, where this song is played, is the best moment of the whole movie. It gives chills and everybody, who listens to the song would say: damn, this woman has got voice! She can sing her ass off!
33
Mercy on Me

Her vocals on the song was incredible. Her vocals are so powerful no body can beat her at all. I honestly believe this song has so much meaning and her voice is like no other just beautiful.
One of her best vocal exponents right here.
Amazing vocals and soulful performance
This is just... AMAZINGLY AMAZING.
34
Oh Mother

Emotional lyrics that appeals to victims of abuse. This song makes me feel sad but in a way that's more positive. Powerful lyrics and incredible delivery
Just beautiful
35
Vanity

I'm Not Cocky... I Just Love Myself... Bitch!... Hehehe I really really love this
36
Just a Fool

LOVE this song! One of the best on her new album Lotus, next to Sing for me and Blank page!
This song is just the best! Love it the first time I hear it. She's doing a really really great job with blake shelton.
And what the hell is it doing down here at 32? It should be in the top 5 at the very least...
Love this song, the lyrics are the best
I'm literally addicted to this song, it's been one of my favourites for at least 2 years, definitely worth checking out!
37
Twice

Great meaning behind this song!
38
Glam

39
Woohoo

Really very nice song... I love...
Hilarious and awesome. Always like the "licky licky yum yum part" just awesome.
40
Blank Page

Awesome ballad. One of her most beautiful recorded falsettos can be found in this song, undoubtedly. Min 2:28
Her new ballad is so beautiful, I'm so excited to hear her new album Lotus!
One of her best ballads in her new album and her career.
Her most beautiful song.
41
Bionic

42
Best of Me

This is probably one of. My favorite
43
Birds of Prey

Probably the second best song from the "Bionic" era, after "Lift Me Up". As soon as I heard it, I was immediately in love with it. Really makes me wish I had the deluxe version of "Bionic". Easily could have been a #1 on the US Dance Chart, if it was released. The Ladytron and Cathy Dennis writing collaboration made it a masterpiece for her. -
Why was this song a bonus track? For me the best one of "bionic". Like this one very much
Me gusta tanto, hasta donde ni sabía que se podía gustar. ;D
44
Get Mine, Get Yours

Perfect song, it makes me dance and have fun. Definitely, it would be a single.
The essence of a friendship with benefits, this song is...
The best of her career
Amazing melody,lyrics and vocals. Just pure perfection and so underrated it kills me
45
Impossible

This one is truly an incredible piece. Shows how great she is as a soul singer plus it's a collaboration with Alicia Keys. It is very much underrated and should totally be in Top Ten.
Not as popular as many of her other songs but hands down her best song. This song shows the true depth of her soul, my vote for number one
This song is way too under rated
46
Moves Like Jagger

Nice no no nicest song Maroon 5 + christina = bomb!
47
Sing for Me

One of her most amazing ballads, so full of emotion and rawness. Sing for me is without a doubt one of her top 5 ballads, destined to become a classic on the future singer's attempts on rising to fame.
Best song on lotus! I listen to at least once a day! Amazing vocals that only christina can sing! She was born to sing this song
Why is this at number 27 this should be number 1 this is the best song off her album lotus
So and amazing ballad! Not her best, but one of my favourites (the vocals are one of the best things on this song). - mrg3r4rd
48
Cease Fire

Amazzing song... Worth Listening... Every time I listen this song I m on The Edge Of the dancefloor Mazin!
49
Infatuation

Should have definitely been a single
50
Express

PSearch List