Top Ten Best Cities In Mexico
The Top Ten
1
Mexico City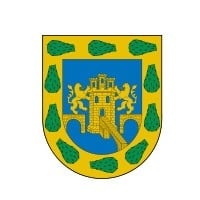 Mexico City, or the City of Mexico, is the capital of Mexico and the most populous city in North America.
Not only is it the best city in the country, it is without a doubt one of the best in the world. A cosmopolitan and modern city infused with the unique and diverse traditions and flavors of the different regions of the vast country. Something for everyone in this vast metropolis. A unique milenial culture and history still alive from Aztec times. The perfect mixture of european and mesoamerican traditions. A thriving nightlife and restaurant scene that rivals any other city on earth. The beauty of its people being its most distinct feature. What a place!
Mexico City was once the Aztec capital, later the capital of the entire New Spain, afterwards, the capital of the Mexican Empires, land that encompassed Texas, California, Nevada, Colorado, Utah, New Mexico, Honduras, Guatemala, El Salvador, Costa Rica and modern Mexico. One of the largest cities in the world, and a meeting place for all of the cultures in the West. Here, you can eat ancient Mesoamerican recipes while drinking German-style beer and listening to Eastern European waltzes sung in Spanish. Mexico City really does have all that the Americas have to offer. South American cumbia? Cuban son? Cowboy boots and hats? The DF has it. Centuries of culture, history, and political and economic power are what make Mexico City the greatest city in Mexico and one of the greatest in the world.
I live there in a part where it is not exactly city, it's suburbs and I love it! It is way safer that the actual city, though kids can't be alone because it is still not that safe.
Yeah, Mexico City has everything the rest of the country has. You want tradition? All of the Catholics of the country flock there to see the Virgin of Guadalupe. You want culture? It's the center of the country, all of the cultures of Mexico are here, and even some leftovers from Spain and the Aztecs. You want history? This was the Aztec capital and the capital of New Spain: Even California and Costa Rica had to call this city the Capital. Architecture? The Aztec ruins, the Spanish Baroque churches, and the Imperial castle. Food? Tacos, tlacoyos, menudo, tortas, atoles, and more tepache than you can shake a stick at. Music? Trios, salsa, merengue, rock, blues, bachata, ranchera, mariachi, corridos, and a massive selection of cumbia. NOWHERE in the world compares to Mexico City.
2
Guadalajara
I am mexican truly and stronqly proud of it straiqht out of jalisco guadalajara and to those who are not mexican they need to know that the traditional mexican culture is from guadalajara viva mexico!
I love this city the food is amazing and the culture is soothing
The most Mexican city in Mexico, is beautiful!
GUADALAJARA HAS THE PRETTIEST WOMEN to be honest! IT IS THE BEST CITY IN Mexico! ITS GREAT! OUR BIRRIA IS GREAT YOU SHOULD REALLY TRY IT IF YOU HAVEN'T ALREADY!
3
Ecatepec De Morelos
So ace but I ain't been so lolo
4
Tijuana
Best border in the world
Jajaja this is fun a desert with 50 degrees climate with a little city where people just live their to cross to the other side makes me laugh why they put this in here
5 Puebla
6
Léon
Beautiful city with diversity people mostly are Argentine, Chinese, Japanese, Lebanese, Syrian, and many.
I'm from here, an we have a lot of diversity, beautiful city too.
The comment below me says everything
Pretty city like it is known.in Spanish bonito Leon got.
7
Monterrey
Nice mountain scenery! Should be number 1
Is were I live it is beautiful
Monterrey is one of the most largest and modern cities in Mexico VOTE FOR THIS ONE
8 Ciudad Juárez
9 Zapopan
10
Mérida
Safe, friendly, plenty of culture.
The best city in the south!
The home of the mayas.
The Contenders
11 Queretaro
12 Nezahualcóyotl
13
Morelia
It's a very beautiful city a lot of Colonial buildings and also has a new modern part,it has one of the best cathedrals in Latin America...iMost Spanish city in Mexico.
Morelia should be in the top ten it has beautiful colonial buildings,some of the best food in Mexico a lot of tradition very peaceful.Its not called the "Most Spanish City" for nothing.
I wish I could live in Morelia especially in the new area called Altozano very modern houses.
It's a great place to live and visit it's a city were god sleeps.
14
Zacatecas
All I can say is beautiful horses when there is a cabalgata and coleaderas, and los bailes😍😍💘💘!
15 San Luis Potosi
16
Chihuahua City
The Most beautiful city in Northern Mexico
17 Aguascalientes
18 Xalapa
19
Guanajuato
The historic center of the city has numerous small plazas and colonial-era mansions, churches and civil constructions built using pink or green sandstone. Guanajuato listed is a UNESCO World Heritage Site.
20
Chapala
It's really a town but it's great with the lake and all
21 Culiacan
22 Acapulco
23
Cancun
Love it here. This place is beautiful
Beautiful resorts and beaches
24 Ensenada
25
San Juan de Los Lagos
Great place and religious pilgrimage to see Virgin San Juanita.
PSearch List