Best Cities In Michigan
1
Detroit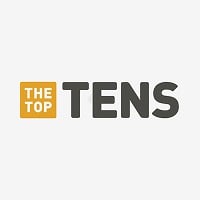 The over-excessive use of graffiti art doesn't exactly proclaim itself an awesome city, however the old, burned-down buildings are a really nice sight to see. I saw Judas Priest at the Fox Theaters as well, which was absolutely outstanding, a very beautiful building. The people there are pretty intimidating though. Honestly can not imagine walking outside at night, seriously hoping you don't get shot.
WHY IS DETROIT ON THIS LIST, IT SUCKS AND IS DANGEROUS! AND I MEAN IT!
That is not true!
DETROIT IS AWESOME IF YOU'VE NEVER BEEN THERE AND STATE OPINIONS BASED ON THINGS YOU'VE READ OR HEARD FROM OTHER PEOPLE THEN YOU PROBABLY SHOULD KEEP QUIET
2
Grand Rapids
Okay, Grand Rapids and Wyoming are the top 2 best! But why isn't Wyoming on here? I love Wyoming obviously and I love Grand Rapids because of the Gerald R Ford International Airport and the resturaunts and the big buildings!😊
3 Royal Oak
4
Traverse City
Hands down. You ever seen the beach?
I live in Traverse City and it is truly amazing! An underrated city in Michigan.
5 Frankenmuth
6
Ann Arbor
A small city with attractions of a large city. A beautiful walking city adorned with the attractive architectures of the University of Michigan. Lively and upbeat. Ann Arbor has got it all.
Hell naw! Go Bucks
7 Kalamazoo
8 Harbor Springs
9 Clawson
10 Lansing
The Contenders
11
Battle Creek
I gotta rep my City. CEREAL CITY for the win - Mattblue66
12
Troy
I used to live here it's the 11 safest city in the u.s. - oofoff
13 Warren
14 Bay City
15 Gaylord
16
Charlevoix
This place is an absolute dream! If you have money, this is where to spend it! If you have no money, it is still gorgeous. - RubyParagon
17 St. Joseph
18
Muskegon
Full of white trash, evil place
Michigan'S ADVENTURE?!?! ARE YOU PEPOLE FORGETTING ABOUT MY FAVORITE THEME PARK?!?! 1. It's great for the whole family. 2. It holds Michigans biggest waterpark 3. RIPCORD, THUNDERHAWK, AND FUNNEL OF FEAR!
19 St. Ignace
20 Flint
21 Midland
22 Rochester
23
Sterling Heights
Lived here my whole life! It's ok I guess, if u don't mind Chaldeans all over the place! But the city is nice and I heard it's the safest city in Michigan! My suggestion is not to move around 15-16 mile and Ryan
24 Saginaw
25
Petoskey
Very peaceful!
26 Portage
27 Birmingham
28
South Haven
Is not at all a bad place to live
29
St. Clair Shores
Really awesome city! You can fish, we have the state's 2nd biggest parade, and it's beautiful! But SOME of the schools aren't the best...
30 Holland
31 Livonia
32
Farmington Hills
It is so peaceful there. I love it so much. - CQ
33 Grosse Pointe Farms
34 Tawas
35
Elk Rapids
Best place on earth
36
Grand Haven
The U.S. Coast Guard City. - Turkeyasylum
37
Delton
It is very peaceful!
38 Chelsea
39
Edwardsburg
Small but peaceful and no murderers!
40
Milford
Milford is a little, suburban wanna-be neighborhood with an exuberant downtown area, and an amazing suburbs, we have a downtown district with tons of things to do like handmade furniture, knitting clubs, toy shops, like a late 1800's city with amazing people, I live in Stone Hollow, which is an amazing neighborhood, all the real estate here is easy to buy, I have never had an issue at my home, we are also home to the GM Proving Grounds! Woohoo! This goes to show you if the #1 automaker has chose this town, you should too! We also have a village area with old homes in the 1800's, everything in this city screams antique! This is such an amazing community for kids, with great schools, sidewalks, and other kids to play with, Young Adults with amazing condos in-and-out of the city, Adults with big, charming homes fit for big families, or a single person, Most of the old people stick in the village district only because its perfect for their daily exercise, and its right next to downtown ...more
41 Hell
42 Harrison Township
43 Grosse Pointe
44 Grosse Pointe Shores
45 Brighton
46 Novi
47 Mount Pleasant
48 Clio
49 Northville
50 Dearborn
PSearch List