Top 10 Best Cities In Texas
The Top Ten
1
Houston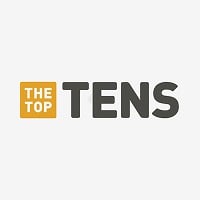 Houston is the most populous city in the U.S. state of Texas and the fourth most populous city in the United States, with a census-estimated population of 2.312 million in 2017. It is the most populous city in the Southern United States and on the Gulf Coast of the United States.
Yes, Houston is a wonderful city! I go there every 2 months of my life and there is always something new to see or learn and Houston is very fun! If you can, go visit Houston.
I used to live in Cleveland, Ohio, but right now, I moved here in July 2014. - StevenUniverseIsAwesome
I live in Cleveland, TX which is about 40 miles north of Houston. Very nice scenery, and lots of nice people. New highways to get around better.
great museums: Menil, Fine Arts, bayou bend, ArtCar, contemporary craft... great food and events. including the Rodeo
V 9 Comments
2
Dallas
I love Dallas. - Luckys
Went there as a child and the only thing I remember is that people there were rude and unfriendly. I'm 64 now and that is what stuck in my mind to this day.
I love Dallas, it is a totally safe and kid friendly city.
Dallas is a great place no matter what people say.
V 8 Comments
3
Austin
I'm born in Austin so...
My favorite city in Texas. Love the progressive and liberal culture, all of the nightlife. The city is very friendly towards people of different backgrounds. Awesome nightlife and live music scene. Many hip, hidden, and trendy spots. Beautiful geography and hidden hiking and swimming spots. The green hills are absolutely beautiful. A great mix of many cuisines. Hip and progressive culture and vibes. Festivals...I could go on and on. - shiftaltkey
I was born here. The greatest Town Ever.
I visited Austin when I was eleven and, it was great.
V 10 Comments
4
San Antonio
What kind of nonsense is this!? San Antonio is clearly the best in Texas.
I like this city; definitely top 5 material and also a place that never disappoints. Good nightlife downtown (the Riverwalk, the various bars, the Alamo, the Tourist traps), Brackenridge Park (beautiful and exotic), a bicultural city with various Tex Mex eateries, good LGBTQ scene, the Mexican Market, various theme parks (SeaWorld, Six Flags Fiesta Texas), and overall beautiful geography and nice people. - shiftaltkey
It very nice here so much histroy so great
The place is so spaced out, and the attractions, and everything is just so great.
V 8 Comments
5
Fort Worth
Mini Dallas - Smash64
This city has it's ups and downs. Definitely worth checking out the various art museums and of course the Stockyards. The Fort Worth Zoo is wonderful. Most people in this city are very nice and tolerant. It's a mix of the rural Texas culture and the progressive urban Texas culture. - shiftaltkey
6
Corpus Christi
I wouldn't say that the city should rank in the top 5, but it is a place worth visiting. Most of infrastructure in the city is run down, many people are generally friendly but there are also other people that you probably would not like. Good Tex Mex and Pop culture (Selenas), nice beaches, and the U.S.S. Lexington. - shiftaltkey
The city with the most beautiful name " Body of Christ". Been here all my life. Love it but hate that we have summer almost all year and I love cold weather. don't have very cold winters. I find for the most part people are friendly.
Best attractions such a safe city. I've enjoy living in Corpus Christ, so many different things to do here.
The city looks run down once you get away from the beach.
V 1 Comment
7
El Paso
The most underrated place in Texas. Beautiful desert vistas, a bi-national community, nearby New Mexico, nearby state parks like El Hueco Tanks and Franklin Mountains, and good city culture. A good liberal place. - shiftaltkey
I love this place even though I have never been there yet because I want to live here when I go to college and be free from all the severe storms and tornadoes in North Texas.
People are friendly and the city is very secure
Beautiful mountains and sunset. lots of culture and mexican food!
V 1 Comment
8
The Woodlands
Taxes to high, too much traffic, crime bleeding in from Houston, Spring
Too many racist rednecks with money. It's like a combination of an old run-down Ku Klux Klan town and some rich enclave in Beverly Hills. Let's not forget about the white suburban kids who fail to get arrested for drugs but the police will still, at random, stop a black guy in suspicion of possessing drugs. That's good old Texas Justice for ya.

On another note, how many megachurches do you need?
9
Amarillo
Although it's better than Lubbock, it still has that same dull Panhandle atmosphere with overly conservative political leanings. There are some fun things to check out though. The Panhandle Plains History museum, Cadillac Ranch (graffiti cars), The Big Texan Steakhouse (featured on Man Vs. Food), nearby Canyon, TX with Palo Duro Canyon (the only good thing about the Panhandle), Lake Meridith, and the Kwahadi Museum. - shiftaltkey
10
Conroe
Although the county is extremely conservative, Conroe really never bothered me much. There is a nice hotel there on the lake. - shiftaltkey
Conroe is in Montgomery County, a county that voted for segregationist George Wallace in 1968, even if Texas didn't at that time. That tells you something, and if you're Black or Asian, don't bother stopping in Montgomery County, Texas, and if you happen to pass by it, drive at speed limit. You don't want to deal with the police, or it's strongly racist denizens.
The Contenders
11
Arlington
Boo. Besides the theme parks and sports stadiums, this city is kind of backwards on everything else. - shiftaltkey
12
Tyler
Haven't been here. - shiftaltkey
It's growing so fast, but still has that hometown feel!
13
Waco
The only good thing about this place is the Zoo and the Lake. Everything else (incl. Baylor) sucks. - shiftaltkey
Waco has a lot of history
14
Galveston
Some things about Galveston. The beaches here suck (in my humble opinion the worst beaches in Texas), but the nightlife is great. Good bar culture, nice gay bars for the LGBTQ demographic, Amusement Parks for the kiddies, Moody Gardens (big plus), and nice ocean views. They used to have working streetcars here. Also, check out the soda fountain/candy shop here (worth it). NIce eateries too for Seafood and Tex Mex. - shiftaltkey
I go to this place every summer. They have this wonderful restaurant called Miller's.
15 Mineral Wells
16
Grapevine
Good place for family friendly vacations at Great Wolf Lodge. The Peaceful quiet suburban atmosphere contrasts with the massive Gaylord Hotel and Resort (I would go there just to visit) and Great Wolf Lodge Resort. - shiftaltkey
Three Words: Great Wolf Lodge - O0812528
Awesome little town, lots of trees, next to a scenic lake... Still close enough to Dallas to work
Lake is badass, live parties when I was in high school there
V 1 Comment
17 Irving
18 Lewisville
19
Del Rio
Although the infrastructure is crumbling there, it is a friendly bi-racial community with lots of good eateries and nightlife. El lago Amistad is nearby, with beautiful vistas, glistening palm trees, and desert vistas. The only downside is that all the buildings and roads are old and ghetto looking, but that just adds to the aesthetic. - shiftaltkey
Very peaceful self serving community lacking big city problems. Friendly bi-cultural people in an environment ripe with day trips for the weekend.
20 Brownsville
21
Lubbock
I live here, and even though it's not that safe here I still love it. Where Texas Tech is.
22
Laredo
The city with the most douchebags.
23 Blossom
24 San Marcos
25
Wichita Falls
This may be a 'small city' to most but, it has plenty to offer and there's al ot within a few hours travel to Dallas/Fort worth, Abilene, OKC, Lawton, Anadarko,, etc. You will enjoy the amenities and living expenses compared to most Texas cities. This will depend on if you are a North Texas soul, Central, South, East West, etc. The other area I would recommend is the Great San Antonio Area [San Marcos, Round rock, San Marcos, Gonzalez, Marion, McQueeny, Schertz, Cibolo, Selma, Universal City, Poteet, pretty much anything on loop 1604 including Castroville.)
26
Richardson
Arlen (setting for King of the Hill) was partially inspired by Richardson.
This is the city I am from.
27
Midland
This is where USA gets a lot of there oil from.
28 Vidor
29 Abilene
30
Plano
Safest city of all of North Texas.
31 Killeen
32 McAllen
33
Leander
I live in this city. Surprised an underrated city with a Wikipedia page short like your typical "random page" is here. - TeamRocket747
34 Grand Prairie
35
Beaumont
In my opinion, this city is old, polluted, and suffering. - shiftaltkey
36 Praha
37 Coppell
38 Kirby
39
Victoria
Nestled 2 hours from everywhere. A solid city in south Texas that is often over looked
40
San Angelo
Amazing place... Not racist.
41
Copperas Cove
Nice little town, full of people who are related to the military, very low crime, and lots of recreation.
Apparently the worst city in Texas
42 Aledo
43 Eastland
44 Nacogdoches
45 Paris
46 Kyle
47
Odessa
One thing I'm proud to say about Odessa is that we've been voting Republican NONSTOP since 1952. Not many places in Texas can say that.
Nobody is gonna talk about this city?
48 College Station
49 Euless
BAdd New Item
Related Lists

Top Ten Cities Texas and Oklahoma

Top Ten Most Famous Cities In Texas, United States

Largest Cities In Texas
Top 10 Scariest Cities In Texas
List Stats
400 votes
49 listings
9 years, 343 days old

Top Remixes (7)
1. San Antonio
2. Corpus Christi
3. Austin
atrefny
1. Houston
2. San Antonio
3. Dallas
PeterG28
1. Houston
2. Austin
3. Dallas
ShyChick
View All 7
Error Reporting
See a factual error in these listings? Report it
here
.