Best Coldplay Songs
idolangelx13
The Contenders: Page 5
81
I Ran Away

Most amazing Coldplay b-side IMO. I wish more people knew about it! It's very unique and has an atmospheric feel to it. - shiverforcoldplay
Maybe not their best one, but definitely the most underrated. "Everyone I know says I'm a fool to mess with you, everyone I know says it's a stupid thing to do". I can't get it out of my head!
My god! This song is in #62? Are you kidding me? This should be way above... at least in top 20
Too bad this isn't on an album. Great b-side.
82
Careful Where You Stand

.. Hasn't ANYBODY EVER heard this song? This is their best song.. It's just so sweet and the music is just so soft flowing.. It just flows through you and sings you to sleep...
83
The World Turned Upside Down

This is not one of Coldplay's most popular songs, but it is one of my favorites easily. It has very well written words, and the chorus is spectacular! It's just one of those songs, that you will like right away.
84
Things I Don't Understand

This is easily a Top 5 Coldplay song for me! It's a shame thus "Speed of Sound" B-side isn't very well known, as evidenced by its placement on this list. Hopefully it gets more notice at some point - maybe through people voting it up on this site!
This is THAT SONG - the one that assures you there are others just like you - thank you, Coldplay
Lyrics are meaningful and song is pleasant to listen to. Not over developed and pretty simple melody.
A sure top ten song
V 2 Comments
85
Amazing Day

One of their best songs. It has that floating quality you find in tracks like In My Place and Speed of Sound. I especially love how Berryman's bass cuts in and out throughout the song; I even learned to play the bass intro (...on my acoustic guitar). Maybe it's just me, but the first time I heard the intro I thought it sounded like the Legend of Zelda theme.
Beautiful, beautiful song. One of my favorites of theirs of all time. Really sticks out as the best song on an otherwise pretty mediocre album.
This is such a beautiful and romantic song! As of right now, it's my favorite song off of A Head Full Of Dreams.
Probably my favorite coldplay song. The vibes it gives are truly remarkable. And the lyrics are beautiful.
V 7 Comments
86
Only Superstition

87
Up & Up

Hard to understand the meaning but summing up with the "Don't ever give up"give me chills.
Amazing song with great meaning. Long but very varied. Very complete. A great chorus full of energy.
This song have an very relaxing rhythm and a very emotional meaning, I love it
The best song of Coldplay!
Let's make it reach the top
V 8 Comments
88
Hypnotised

What an amazing masterpiece. I was hooked by ytterbium first minute what an amazing song! Hopefully Coldplay continue down this route I love this song!
The song is just different in its own beautifully unique way
Brings back the vibes of the older Coldplay!
So good
V 3 Comments
89
All I Can Think About is You

I know it is brand new so it will take a while to rise up the ranks, but this song combines the old sound with the new, a perfect bridge and piece of nostalgia in one
Such a beautiful song
Just perfect
This trippy song sees Coldplay go back to the roots they created. The piano from 2:38 is just exquisite. A great blend of a host of songs put together in the right manner!
V 1 Comment
90
Miracles
Amazing, uplifting song. Really sets the mood for A Head Full of Dreams. Listen ASAP
One of the best... It really cheers me up when I listen to it. If you haven't listened to it, do it now. you wont be disappointed - lvtwoodpecker
Go Coldplay. An amazing song. Miracles is one of the best Coldplay songs. Everything is perfect. Coldplay is the best band. Can't wait for A Head Full Of Dreams.
Great rhythm, great beat and chris' vocals just wow!
This song is epic it should be at least top 10 not number 89
V 7 Comments
91
Up&Up
This song is pure awesome...it belongs right up there with Fix You and The Scientist.
Best song on A Head full of Dreams album... but live version is even better... And Noel guitar rocks...
This should be top one and best song on the new album and one of the best ever made by them. Keep going Coldplay you get better by each album
Ok, this song is amazing! The lyrics, the tune and especially the emotion! It's in the top 5 for me! - micahisthebest
V 17 Comments
92
One I Love

Guys please vote on this... I really WONDER how you missed this... AMAZING guitar sounds, especially at the end.. GREAT chorus. Any true coldplay fan would know this deserves top 20, at least.
Absolutely cool song to listen with those guitar riffs. Throughout the song... The opening wording. Sung by Martin is very good... Song with a lot of feelings... Deserves much higher.
Easily one of the most gifted songs that Coldplay inherits. Its hidden on the Coldplay In My Place b-side, which is a shame.
Nice mellow song. Simple and somewhat memorable.
93
A L I E N S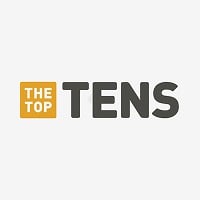 94
Always In My Head
Why in 90? I feel so disappointed. This song is so moving. Listen to it once, you'll see. AMAZING piano in this one, best lyrics ever, listen to it once and you'll get hooked. BEST LOVE SONG OF ALL TIME!
There is not one good reason why this is so low. This song is my favorite song off Ghost Stories, my favorite album. It's just so... perfect.
Why? This song is much more better than Magic! Magic and Ghost Story were the most tracks in Ghost Stories
Best song in GHOST STORY album..
How is this masterpiece placed in 94?
V 8 Comments
95
Prospekts March

The last 4 lines of this song are 4 of the most evocative, emotional, and beautiful lines of music ever written. The rest of the song is pretty good too!
I love this song.non linear in nature.very melodious.a single tune is not repeated once in the progression of the song.
The first line 'smoke is rising from the houses, people burying their dead' really sets a strong atmosphere
96
Postcards from Far Away

More people should listen to this. This is really something what you'd call perfect. It's blending the tunes of Coldplay with some zesty classical era music. Just 48 seconds, yet it gets to you. Belongs in the top 25.
It's simple, it's sweet, and makes you want to listen to it over and over again
Very fun to listen to the complexity of Chris's improving piano skills.
I can play this on piano, one of the sweetest and simplest pieces by Coldplay
V 1 Comment
97
Kaleidoscope

The background music of this song perfectly compliments the deep and meaningful words
I find this song magical. One of the best of the last album
98
2000 Miles
A perfect song for couples who are not together during the holiday season. I was really surprise it wasn't in the list.
The distance of 2000 miles brings in an upbeat, festival-esque song.
99
Why Does It Always Rain On Me
That is NOT the Coldplay song... Why is everyone keep saying that this is their song?
This is by Travis, not Coldplay, guys. It's a good song though.
Damn you! This is the best Coldplay song! The lyric is awesome! It awlays feels so good when you are alone and confused and want to figure out how the the universe works..

'... Sunny days where have you gone, I get the strangest feeling you belong.. '
100
Life Is for Living
Hidden track in Parachutes but when performed live, it's a totally different song.
Now I never meant,
To do you wrong,
That's what I came here to say.

But if I was wrong,
Then I'm sorry,
I don't let it stand in our way.
V 1 Comment
PSearch List
Recommended Lists
Related Lists

Best Songs From Coldplay's a Rush of Blood to the Head

Best Songs From Coldplay's X&Y

Best Songs On Coldplay's Mylo Xyloto

Best Songs from the Album Viva la Vida by Coldplay

Best Songs From Coldplay's Parachutes
List StatsUpdated 17 Aug 2017
35,000 votes
144 listings
9 years, 24 days old

Top Remixes (234)

1. Fix You
2. The Scientist
3. X & Y

nictimus

1. Every Teardrop is a Waterfall
2. Viva la Vida
3. In My Place

macreaz

1. Fix You
2. Yellow
3. Clocks

loganisawesome
View All 234
Posts
pandagirl
Error Reporting
See a factual error in these listings? Report it
here
.