Best Coldplay Songs
idolangelx13
The Contenders: Page 5
81
All I Can Think About is You

I know it is brand new so it will take a while to rise up the ranks, but this song combines the old sound with the new, a perfect bridge and piece of nostalgia in one
Such a beautiful song
Just perfect
This trippy song sees Coldplay go back to the roots they created. The piano from 2:38 is just exquisite. A great blend of a host of songs put together in the right manner!
V 1 Comment
82
Army of One

Great song chris brought this to life makes me sing along every time top 10 for definite
Love this song! X marks the spot, not so much
This song is honestly quite annoying. Should be lower.
This should be at the top.
V 6 Comments
83
Fun

There's something haunting about the opening guitar riff. Haunting in the best way. It's coupled with the haunting yet joyful memories of past love in the lyrics. This song isn't really fun, but I don't think it's supposed to be. It's introspective for sure. My personal favorite on the album!
Best song of a Head full of dreams by far
Could be "funner" but still a decent song and should, as it did, make the album.
WHY IS A HEAD FULL OF DREAMS BAD JUST BECAUSE IT'S NEW?
V 5 Comments
84
One I Love

Guys please vote on this... I really WONDER how you missed this... AMAZING guitar sounds, especially at the end.. GREAT chorus. Any true coldplay fan would know this deserves top 20, at least.
Absolutely cool song to listen with those guitar riffs. Throughout the song... The opening wording. Sung by Martin is very good... Song with a lot of feelings... Deserves much higher.
Easily one of the most gifted songs that Coldplay inherits. Its hidden on the Coldplay In My Place b-side, which is a shame.
One I Love at #84?

Deserved better position.
V 1 Comment
85
A L I E N S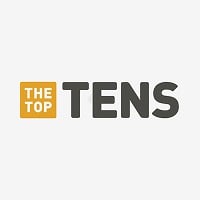 A L I E N S at #84? Something's wrong here.
Prettu good not gonna lie
86
Always In My Head
Why in 90? I feel so disappointed. This song is so moving. Listen to it once, you'll see. AMAZING piano in this one, best lyrics ever, listen to it once and you'll get hooked. BEST LOVE SONG OF ALL TIME!
There is not one good reason why this is so low. This song is my favorite song off Ghost Stories, my favorite album. It's just so... perfect.
Why? This song is much more better than Magic! Magic and Ghost Story were the most tracks in Ghost Stories
Best song in GHOST STORY album..
How is this masterpiece placed in 94?
V 8 Comments
87
Prospekts March

The last 4 lines of this song are 4 of the most evocative, emotional, and beautiful lines of music ever written. The rest of the song is pretty good too!
I love this song.non linear in nature.very melodious.a single tune is not repeated once in the progression of the song.
The first line 'smoke is rising from the houses, people burying their dead' really sets a strong atmosphere
88
Postcards from Far Away

More people should listen to this. This is really something what you'd call perfect. It's blending the tunes of Coldplay with some zesty classical era music. Just 48 seconds, yet it gets to you. Belongs in the top 25.
It's simple, it's sweet, and makes you want to listen to it over and over again
Very fun to listen to the complexity of Chris's improving piano skills.
I can play this on piano, one of the sweetest and simplest pieces by Coldplay
V 1 Comment
89
Kaleidoscope

The background music of this song perfectly compliments the deep and meaningful words
I find this song magical. One of the best of the last album
90
2000 Miles
A perfect song for couples who are not together during the holiday season. I was really surprise it wasn't in the list.
The distance of 2000 miles brings in an upbeat, festival-esque song.
91
Why Does It Always Rain On Me
That is NOT the Coldplay song... Why is everyone keep saying that this is their song?
This is by Travis, not Coldplay, guys. It's a good song though.
Damn you! This is the best Coldplay song! The lyric is awesome! It awlays feels so good when you are alone and confused and want to figure out how the the universe works..

'... Sunny days where have you gone, I get the strangest feeling you belong.. '
92
Life Is for Living
Hidden track in Parachutes but when performed live, it's a totally different song.
Now I never meant,
To do you wrong,
That's what I came here to say.

But if I was wrong,
Then I'm sorry,
I don't let it stand in our way.
V 1 Comment
93
Animals
The whole song is wonderful, but it's the 3:20 mark... I could die, it's so beautiful...
Why this wasn't on AROBTTH or X and Y is beyond me, this song is amazing, it really is. Tough competition from Gravity, but is probably the best b-side coldplay have ever produced.
94
Beautiful World
Makes me nostalgic every time I listen to this. This song is pure manic to me and makes my eyes water up. Especially the guitar which complements the singers voice with perfect harmony.
V 1 Comment
95
Oceans
Really? This song is extremely good and the second part of the song sounds very good and I always heard Oceans and A Sky Full Of Stars together. This song rewinds me of Parachutes and the old-Coldplay
This song is one of the best from Ghost Stories. It's relaxing and should be much, much higher on this list.
Just love when he jumps of the pier and then Sky Full Of Stars just jumps in and just love the lyric!
V 1 Comment
96
Lost+

We can listen to the one of the best guitar playing on coldplay songs so far in Lost
97
Your Love Means Everything
World's best sad song ever...
An amazing song that breaks your hard yet fills you with joy.
Just pure beautiful. :')
98
Harmless
Really hope this ends up in a box set one day, but for the moment all we have is a YouTube video
99
1.36

Not something that is in the band's normal range but it is extremely good.
100
All Your Friends
Probably the most unheard of song in the album Ghost Stories. The video is haunting. It's about the World War and how people went out to die. "All your friends they, ride into the sunset, ride into the sunset, and away they go..."
Why is this here? This is top 10 material
V 1 Comment
PSearch List
Recommended Lists
Related Lists

Best Songs From Coldplay's a Rush of Blood to the Head

Best Songs From Coldplay's X&Y

Best Songs On Coldplay's Mylo Xyloto

Best Songs from the Album Viva la Vida by Coldplay

Best Songs From Coldplay's Parachutes
List Stats
37,000 votes
144 listings
9 years, 177 days old

Top Remixes (236)

1. Fix You
2. The Scientist
3. X & Y

nictimus

1. Every Teardrop is a Waterfall
2. Viva la Vida
3. In My Place

macreaz

1. Fix You
2. Yellow
3. Clocks

loganisawesome
View All 236
Posts
pandagirl
Error Reporting
See a factual error in these listings? Report it
here
.