Best Competition Dancers
The Top Ten
1
Alexandria Kessinger
Alex is a super amazing, talented, hardworking dancer! I first saw her at showstopper two years ago. She amazed me! I got to talk to her and she was so sweet! Probably the sweetest, nicest person I've ever met! She even cheered me on and said good luck to me during that competition weekend. She definitely deserves this award because you don't always see a beautiful, super talented, and humble person. She deserves this!
Flawless, breathtaking and untouchable! These are words that describe Alex when she dances. From the first step onto stage, to the last bit of choreography in her routine, she will consume your attention. Alex knows how to bring the stage to life through her passion and love for dance. She touches your heart every time she performs! Not only is Alex a beautiful dancer, but a beautiful person inside and out as well.
Alex is an amazing dancer who draws you in once she hits the stage with her incredible technique and passion. She is always warm and friendly with those around her. She is an inspirational young lady who is a wonderful example to young dancers both on and off stage.
Alex is an amazing dancer with incredible technique, enchanting stage presents and enormous passion. She gives her 200% every time she moves in rehearsal and on the stage. Not only that, she is the sweetest, most generous young lady who is a GREAT example for every dancer out there. GO ALEX!
V 44 Comments
2 Shantanu Maheshwari
3
Maddie Ziegler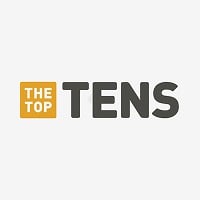 Maddie is absolutely the best choice, on Dance Moms they were all good but Maddie caught my eye.
When I watch some other girls perform I get a bit bored but Maddie gives me the chills
Its just unreal, her dedication and performance. Shes an amazing performer, and shes a perfectionist, no one will ever know how much it hurts for a perfectionist to fall short unless they have been there, and throughout all of the negativity, she has continued to be amazing.
I love Maddie she is amazing at what she can do. She can do tap, lyrical, contemporary, hip/hop, jazz, and ballet is there nothing that Maddie can do! She is the best dancer ever she is great at what she does I am so proud of her.
V 11 Comments
4
Hannah Bettes
Hannah is amazing. Whole package. Speechless.
She has a awesome name.
Her feet and flexibility is amazing plus her ballet is unreal and yah she's just a good all around dancer. I hope she posts more videos soonn
5 Jordan Casanova
6
Hayden Hopkins
She's a amazing dancer with incredible technique
7 Haley Zimmerman
8 Nicole Kroese
9 Bianca Melchior
10 Kelly McCann
The Contenders
11 Holly Groom
12 Brittany Hine
13 Haley Messick
14
Dena'h Gregory
Dena'h is a wonderful dancer! She puts so much emotion into her dances! Seeing her dance in person is unreal!
15
Ashley Triplett
Ashley is a hard working, driven and talented dancer who is super sweet! She is a joy to watch on stage and her passion for dance is explosive!
Ashely dances full out and passionately. She is eloquent, artistic and technical! So talented! Go Ash!
Such an amazing dancer vote for her!
She is AMAZING not just as a dancer but a friend
V 1 Comment
16
Sophia Lucia
SHES THE BEST! The most all rounded dancer I have ever seen. Shes 10 and she broke the world record for consecutive pirouettes.
She's the best! She's a world record holder! She should be at the top. She wins basically all of her competitions!
She really makes you feel something when she dances as well she has beautiful technique
She inspires me so much and I love her
V 1 Comment
17
Sarah Pippin
She's the real deal! Emotion, energy, technique, humor all flow through her body effortlessly. Thought-provoking, memorable performances every time she steps on stage!
18 Kellie Drobnick
19 Camri Hewie
20
Amanda Ocampo
Cuz she is Ah-mazinggg!!!
21
Jessica Richens
Love this girl. Shes so talented and amazing at dancing so proud of her
Shess amazing omggf, honestly she is such a good dancer like its not even funny.
22
Chloe Lukasiak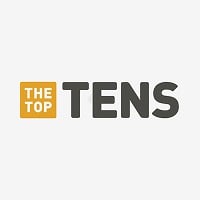 Chloe Elizabeth Lukasiak is an American dancer, television personality, actress and model. She is best known for being an original cast member of Lifetime's reality television series Dance Moms during Season 1 through Season 4.
She's just beautiful and really makes her long legs work! She dances from her heart and you can tell!
Chloe dances with the hearts and the most beautiful dancer I have ever watched
Chloe is amazing! I love to watch her dance her technique is amazing.
She is amazing best dancer I've ever seen💃🏻
23 Hannah Sobisky
24 Heather Kelly
25
Autumn Miller
She's a incredible dancer with amazing stage presence but she needs to work on her control a lot
She has great control! Watch her solo blow, titanium, or kill it!
26
Lonni Olson
SHE'S AMAZING AND YOU CAN TELL SHE LOVES TO DANCE!
27
Amanda Chau
I have seen her at competitions and she is literally the most talented dancer I have met that is her age
She's amazing nothing but perfection
28 Alexia Meyer
29 Ashley Cox
30 Kaitlyn Conley
31 Bridget Krouse
32 Jaclyn Ruggiero
33
Brooke Colletti
I competed against her, and she was phenomenal. I've never seen a girl with that much commitment and strength at one of these competitions before. - dancercp95
34 Leara Stanley
35
Kalani Hilliker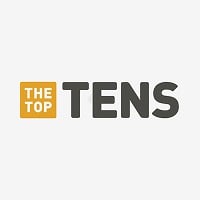 Beautiful dancer
She has amazing flexibility, and flawless technique. With strong choreography that shows her talent she can't be stopped.
No matter what she a beautiful dancer to watch in all types of Dance.
But also incredible Contempory dancer that you can't take your eyes off.
Just an all round, perfect dancer.
36
Kaylee Quinn
Just plain amazing
37 Rebecca Siverdame
38 Stephanie Gonzalez
39 Shaye Gunter
40 Nicole Knudson
41 Niki Kesling
42 Jasmine Mason
43
Paulina Macias
Paulina has amazing technique and flexibility. She executes everything with passion, dedication, and emotion. Paulina is one of the most inspirational dancers I have ever met and she is very humble and kind.
44 Taylor Flory
45 Madalyn Casarez
46
Taylor Nunez
Great dancer with a lot of talent and passion
47
Nia Frazier
Nia is the best African American dancer I have ever seen. No she is the best dancer I have ever seen. She loves to dance and she has great technique and facial expressions. Who cares about the "Maddie Face". What about Nia's faces?
48 Brooke Hyland
49 Macedon D'mello
50 Džajna "Jaja" Vaňková
PSearch List
Related Lists

Top Ten Best Judges In a Singing Competition TV Show

Most Unreliable Overwatch Heroes in Competition

Best TV Singing Competition Auditions
Yuna Kim's Best Senior Competition Programs
List Stats
600 votes
51 listings
9 years, 271 days old

Top Remixes
1. Maddie Ziegler
2. Jordan Casanova
3. Haley Zimmerman
Kayla252
1. Hannah Bettes
2. Hayden Hopkins
3. Sarah Pippin
tdcdancer94
Error Reporting
See a factual error in these listings? Report it
here
.