Asus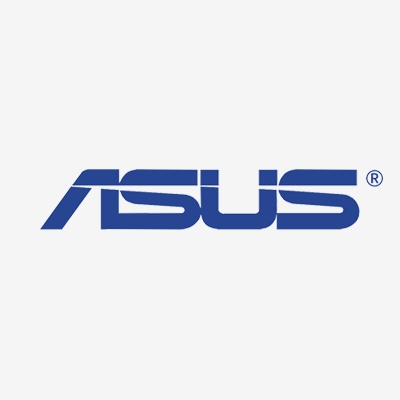 Uploaded by anonymous
Info
ASUSTeK Computer Inc., (stylized as ΛSUS) is a Taiwanese multinational computer hardware and electronics company headquartered in Beitou District, Taipei, Taiwan.
Comments
Top
Popular
Newest
I have owned just about every brand at some point. Some were better in different years but 2012 and 13 so far is Asus hands down.

I do not know why Hewlett-Packard is at the top because that has never been on my recommend list. I have been a computer technician and I cannot say they have bad equipment but they used to install so much crap in their PC's that it would slow them down so much, you would think the computer was a lower end. To be fair I have not seen anyone own one the last 2 yrs so do not know if they stopped that bad habit. Apple OWNED the market pre-win7 blatantly the best at the time but PC caught up and surpassed them in price and quality by a mile since, though I still admire Apples design of the computer exteriors (casings etc). But Apple is simply not worth buying if you can get a PC twice as good for the same price (though likely uglier but who cares).
I don't get why asus is not on the first place, in fact asus is the brand which produces it's own mother boards and every hardware, Asus laptops give the best performance as compared to the other brands listed above, also asus is the brand where you find the minimum rates of malfunctions. I am personally using asus laptop since 3 years and I have never seen anything running slowly or not responding. Clearly speaking Asus must be on the first rank.
Asus makes the best gaming computers. Not bragging, just explaining a fact. I do believe that Macs are nice, but they're flashy more than anything. Due to the fact that Windows OS is typically more used, the average person wouldn't buy a Mac. Alienware, by the way, is manufactured from Dell. They're flashy, but if you want performance, then buy an Asus Republic of Gamers computer. At this moment, 4gb of RAM is the norm, and these bad boys come with 24gb. I could go into more specs, but I believe if you look it up yourself, you'll understand my point. If you're looking for a top notch, high end computer then Asus is the company to buy from.
ASUS is the best and most renouned PC for gaming and stability of over clocking. There higher end Motherboards and laptops are favoured over Dell's Alienware line up, by almost all gamers, at least any gamer with quality/price ratio. My U47A costed me $750 and with only Intel HD 3000 graphics and I can still run games such as Call of Duty and Unreal Tournament 3 on ultra High settings. Not to mention they have a direct partnership with both major processing companies (INtel and Amd) which allows them to have a stronger threading and programing designated to the core. Did I also mention that most computers dell builds uses many parts from the ASUS brand.
Why is Asus at No. 6? Because people don't know this brand, it started manufacturing computers in 2007 but has been making components for every other brand (toshiba, lenobo, hp, apple, etc) for over 20 years. I bought an hp computer 1 year ago and right now its like crap same with my macbook pro, that's just an overpriced brand. With asus you have everything for reasonable price. It's better cheap but trustworthy than overpriced and then it breaks and you pay a lot more. In a couple years asus gonna rule the pc world and when that time comes youl all understand the true power.
Asus was third place rating for the best company in the computer manufacturing business, coming back from 5th place last year! They've really stepped up their game and can be considered the top company reliability wise. I have yet to find any major (or really any minor) flaws with this brand. Asus continues to be my top in the industry, and would never choose any other manufacturers. ASUS ALL THE WAY!
We all know, Asus is the number 1 of the Desktop Motherboard manufacturer in the world. I used Asus for so many years, and it never goes wrong for me. I love the design. Even as you go down the price ladder, you'll find plenty of attractive portables that use metal lids. It shouldn't be No. 6, of course it aren't better than apple, but I am sure it is the number 1 computer brand.
Asus Should be number 1 because their computers have a very good build quality, they are made with the availability of Solid state drives which are 4x faster that the average hard drives. They're surprisingly light for the powerful components that they use, and that is why they should be number 1.
Its just a great computer. It will last you a long time and is very easy to fix, if you have the money this is the computer for you! Everything this computer does is just plain amazing and I think a little over powered. I have had 6 in all my life each time getting a new one and I don't regret never getting a different brand.
Asus has been manufacturing top-notch high quality motherboards for many high-end computer brands for over ten years. While Apple is user friendly, they lack in speed and performance, especially when used for games. Asus makes higher end computers that exceed others in quality, reliability and innovation.
Asus is awesome. Growing up in Taiwan and have heard about good rep and review about Asus constantly through out the years. I recently just bought an Asus laptop. It's amazingly. I can't hear any bit of fan noise and it's always staying cool as they advertised. It looks sleek and durable. No complaint at all!
I've been using asus parts for a very long time, and recently started using their laptops (and occasional desktop). Fantastic components. Their customer service can be a bit lacking, but considering I've only had to contact them once in in nearly 20 years I'm not going to count that against them too much.
Why the hell is HP and Dell at the top? They are the only computer brands that ever gave me problems. Asus all the way, for I haven't had one issue using Asus brands... Plus, Asus is cheaper for higher quality. I could buy an Asus equivalent to HP for $400, and HP would sell theirs for $700.
Asus is the best.. Should be the 1st, I've seen through all aspect and its really amazing with quality and excitement.. I also have acer product because it's the most easy to have not because its much cheap but really about the quality also.. Anyway, just do the right thing and wish for happy go lucky :-)
Asus has awesome laptops and desktops! What I like about the laptops is that they are thin and lightweight, they offer really fast speeds, and also, they look super nice. The desktops offer tons of space (my Asus desktop has 2 tb hard drive and that's a lot) and also fast speeds. The prices are also not that high compared to Apple. Although I would choose Apple for devices, I would definitely go for Asus for computers.
I owned this ASUS laptop for over 6 years. Only problem was the OS. Still runs like a dream. Almost upset because I'm used to getting a laptop every 3-5 years which I somewhat enjoy (just to have a new tool), but this one is running perfectly fine, so no reason to buy a new one.
Far better than HP and Dell, and I think it's better than Apple as well. I love all of my ASUS products. They always work well for me. My mom was going to buy an Ipad but I convinced her to buy one of the many ASUS tablets and she loves it.
One of the best computer parts manufacturer, when I am building a computer I always go with ASUS hardware since it has the best price to quality ratio. Too bad their management is not promoting the brand as top 3 producers. Anyway, ASUS for the win.
I own an Asus computer that runs Windows 8 and I must say that it is by far the best computer I have ever owned. Not once have I had a crash or had to call tech support. Plus, the Windows operating system is a nice little bonus.
All I can say is that Asus has great quality not only in the physical build but in the internal components. They have very reliable motherboards and I haven't had anything go wrong with my Asus computer. I have many friends who say the same.
Asus makes powerful computer parts that are a good addition to any computer build, especially the motherboards. They have nice designs for there computers and have a reasonable price.
Asus is great fast and reliable it is great fore gaming and business they are just spectacular I love them on my list they are the number one computer. I hope that someday they are number one on this list. Go Asus!
I just bought my first Asus laptop and am beyond happy with the performance and the over all feel of the laptop and software. Asus in my opinion is one of the greatest manufacturers of laptops ever.
Asus has one of the best designs and are also strong. It also lasts a long time and does not break apart easily. My friend had a Hp laptop and it fell apart in 1 year so I prefer Asus. The only bad thing is that it is kind of pricey.
Asus works awesome with me and I love it, I recommended to anyone. Laptops, monitors, everything about it works great. Is good for small businesses, making a company, or anything similar to it.