New Zealand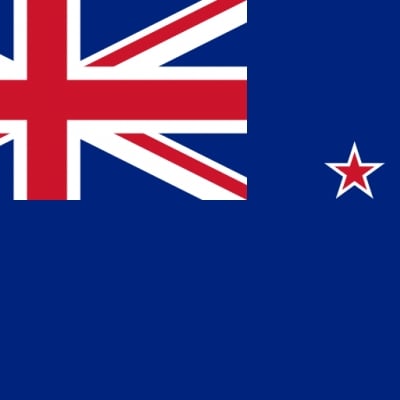 Found on wikimedia.org
Comments
Top
Popular
Newest
Great place to live if you love the outdoor scene New Zealand is the place. Full of wonderful helping people a lot of spirit and love for each other and the environment is pristine. A must for people to come visit for holidays. Good clean green environment.
Ne w Zealand is a country that until recently was very much overlooked. Now people have started to extend their horizons a bit more and have discover our little gem at the bottom of the world. It is the kind of place you retire and settle down in as it is safe, beautiful and full of kind and hospitable people and healthy to live in too, however personally I have found that it is not the kind of place to spend your teen years and early adulthood as it is not exactly party central. However to live in from your 30s onward it's absolutely perfect. My kind of paradise, I love the land of the long white cloud and can assure you that yes it certainly lives up to it's expectations perhaps it even precedes them.
Every thing is Very good about it Its WEATHER is better than the freezing Canada it doesn't have deadly insects like Australia plus very low crime rate unlike america and they speak the easiest languish in the world which is English
My plan was to visit both New Zealand and Australia. I'm still stuck in New Zealand. The summer here is so gorgeous in Auckland. And what can I say about the South Island. There's just no understating the sheer beauty of this country. Must return with loved ones.
New Zealand IS LIKE Australia, Jamaica AND AMERICA A BIT LIKE Canada MIXED ALL TOGETHER. New Zealand ARE DOWN TO EARTH PEOPLE REALLY DOWN TO EARTH PEOPLE THEY WOULD ASK ALL ABOUT OR LIFE NOT TO TRACK YOU DOWN TO COME FRIEND LIKE THIS ONE TIME I WAS ON THE THE PLANE AND THERE WAS A GIRL I WAS SITTING NEXT TO SHE WAS REALLY NICE WHEN I SAT DOWN SHE WAS ON THE PHONE THE SEC I SAT DOWN SHE WAS LIKE HEY THIS WOMAN JUST SAT DOWN WITH HER DAUGHTER AND SHES BEAUTIFUL AND THEN BECAUSE WE HAD NO FOOD SHE OFFERED US HALF HER SANDWICH AND SHE WAS BORN IN New Zealand AND THEN SAID HER DAD WAS BORN IN AMERICA BUT HIS MUM WAS CANADIAN AND HIS DAD WAS JamaicaN AND HIS DAD WAS A AustraliaN
New Zealand is so far great. Although the education is hard, there's amazing people and great culture. You get to learn every step of the way about the Maori. Mountains and activities are great. There's so much to do it's crazy. I think New Zealand is far better than any country I've been to. There's so much more that I want to discuss about this majestic country, but I don't think anyone would have the time
Continuing from latest post, I accidentally pressed the POST sign.

There aren't any water shortages 'cause of how close it is to the sea and it's perfect and shinning in the summer, I still yearn to sea how it's like in the winter however I guess it's still beautiful.
Ranks well in the Global Peace Index and Human Development Index, Wellington and Auckland rank vey high in the quality of life index, pretty safe in the event of a world war, and beautiful scenery is the cherry on top. New Zealand is my favorite country and I've always wanted to move there, and that's coming from an American.
New Zealand is SAFE, friendly and with all of the outdoor options, is the perfect place to raise a family and live a stress free life. Stunning scenery - beautiful place with great education systems and affluent yet modest communities.
No war whatsoever plus it's where the lord of the rings was filmed and the hobbit it's got everything beaches, mountains, volcanoes, lakes, the list goes on...
10/10 by far an amazing country. There's a beautiful view every where you look. The people in New Zealand are so nice and kick back. New Zealand just has one of the best vibes ever and is an full of amazing nice and beautiful people.
I think New Zealand is every country combined in their good ways I thing New Zealand is the best country in the universe from south island looking like Canada and more - meshky
Location:
It is a peaceful place located in the pacific next to Australia.
Weather:
New Zealand's weather is usually cold when it is compared to places like US, but you get used to it.
Crime:
New Zealand has a really low crime rate.
Technology:
It really depends on your area of New Zealand.
I lived in New Zealand for six months and couldn't take it any longer! I had visited three times before moving there and it was the worst experience of my life! People are rude, ignorant and selfish! the country its self is breath taking but sadly the people ruin it! I am back in the USA now and will never go back!
Everybody is so nice and accepting of diversity. Great healthcare system, mortality and life expediencies. Also, it is very safe and you can count on a stranger to help you without them expecting anything in return
The people there are just so kind and caring. Crime is a rare problem and the views are stunning. Very green and Eco-friendly place to live. It is just AWESOME! :D
New Zealand is a great country with amazing talent, we have beautiful green landmarks and countrysides, the people are friendly, and all together it is an awesome country to live in.
I live in new zealand its really peaceful and everyone is kind, plus if there was a world war we would be one of the safest because were too far away to attack - Chocolate4life
If we look at the All Blacks, they are the most advanced and the disciplined RUGBY TEAM in and off the field
Why do you think the world's wealth are trying to buy homes in New Zealand? Not only is it beautiful, with great food and leisure opportunities (which make it a great place to visit), but it is also the least corrupt, one of the most safe, and the furtherest away from any likely apocalypse scenario. - giga
Secularism... most of the people do not bother about which religion you belong... because most of them are secular and do not have any extreme religious view
Awesome, there is not much crime, the life expectancy is high, and me being a history bluff, it's history is very rich
What people say here is largely true. However the drivers on the roads are rude and will tailgate you. The standard of management in businesses is pathetic IF you are fortunate enough to get a job (as an immigrant), and NZers are always whingeing about something insignificant. Otherwise, great place to be.
Really people if you think America is safe to live in your an uneducated incoherent imbecile, New Zealand clearly is a more safe and peaceful country.
It is a really picturesque, peaceful,private and awesome the mountains are beautiful and there's little if not any crime. Lovely weather and has got some of the nicest beaches in the world. The only thing that worried me when I came here was the earthquakes. Typical me.