Best Countries to Visit In Asia
The Top Ten
1
India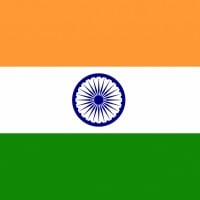 India, officially the Republic of India, is a country in South Asia. It is the seventh-largest country by area, the second-most populous country (with over 1.2 billion people), and the most populous democracy in the world. Its capital is New Delhi. Some other major cities are Mumbai, Chennai, and Ahemdabad. ...read more.
I'm an Indian. I really feel very proud to be an Indian. I have visited many countries with my family like America, London, Paris, France, Greece, Switzerland, Malaysia, Dubai, Singapore,
Saudi Arabia, Hong Kong and etc. But they all have some negative points which is needed very importantly. Its an amazing country. New words have to discovered to describe and to appreciate this country. India... It is really a blessed gift from God. It is excellent at unity and humanism. Guys.. you are really wanted to read all the beautiful historical stories and also you should learn how the people like Mahatma Gandhi, Nehru have quest for India to get overcome from its problems. And my dear friends you should really visit India in your life. It is good at all the stuffs such as food, costumes, friendly behaviour, grand Hindu temples, entertaining places like beach, shopping malls with different designer things, equality with both men and women in all the stuffs like job, education and etc. ...more
If you want to know what is diversity... Know India. If want to know what is language... See India.. If you want to know co-existence with your distinct culture.. Visit India.

From GREATEST HIMALAYAN (I don't know how someone say ALPS to be great... Visit Himalaya you will know what it means to be REALLY GREAT MOUNTAIN*)... To long beaches of south India... From Fair skinned... To dark... Form Urban mODERN... To remote rural... India will give the vast experiences of Life. India= 30 Different culture, language, food experiences... That tooo when it is the cheapest tourist spot in the WORLD.

Namaste!
India is definitely the best country in Asia. It has the fastest growing economy in the whole world. Human rights are respected. And rich Indian businessmen are all coming back to India because of it's booming economy. It's rapidly developing socially also. Indians have a bright future ahead and India is set to be the biggest economy in the world in 2050.
India is a treasure-house of beauties and legends. God has showered on India a wealth of natural beauty;The snow caped mountains of Himalayas, the beautiful beaches of Goa and Kerala, the rugged sand-dunes of Rajasthan;coral reefs, shoals of multi-coloured, fishes, lagoons, can be explored at Andaman Islands!
The rich culture and tradition, mouth watering delicacies of Indian cuisine of different states and MUCCH MORE guys!
Please vote 4 India!
2
Japan

Japan is an island country in East Asia in the Pacific Ocean. It lies off the eastern coast of the Asia Mainland (east of China, Korea, Russia) and stretching from the Sea of Okhotsk in the north to the East China Sea and near Taiwan in the southwest. ...read more.
Once I visit Japan, I do not need to worry about food and water. Every food is yummy. All water is safe. Therefore, I can eat food until my stomach explodes.
Also, they know how to make fish the most delicious ever I have tasted.
Everybody should try Japanese seafood. Your world must change then.
Hell yeah I like the martial arts here it's awesome there is great beautiful women anime, STREET FIGHTER! Oh and the rice!
Yeah Japan is the best country food safety theme parks gadgets anime stuffs.
Japan is the best country in the Asian country, ever! Other Countries are sometimes dangerous, but even women could walk around in Tokyo even in midnight. Also if you lost your phone, wallet or credit card, you will find it in police station. Foods are delicious, nature is great, high tech, and safety country is Japan. Why don't you go there!?
3
Philippines

The Philippines was established in March 16, 1521 and named in honor of a Spanish King whose name is King Philip of Spain II. It is located at Asia, specifically at Southeast Asia. The capital is Manila. 89% of the people there currently are native, while 11% of people there are foreigners.
The best features of this country are:
1. Hospitality
2. Family oriented
3. Filipinos are polite
4. Diverse culture
5. Diverse people
6. Diverse biotic life
7. Pristine beaches
8. Latin country in Asia (some Filipinos uses Spanish language)
9. English speaking country
10. God-feared people
11. Natural wonders such as mayon volcano, puerto princess subterranean river, chocolate hills and other virgin forests..
12. Shopping is more fun here because you can find shopping center in any urban areas
13. Filipino women are beautiful because some of them looks mestiza and filipino men as well (mestizo)
14. Street here foods are very tasty such as isaw, kwek kwek, etc..
15. Delicious cuisine
16. Talented people (Charice, Batista, Bruno Mars, Jessica Sanchez, Pacquiao, etc)

That's why it's more fun in the Philippines
I think Philippines is the beautiful place here in Asia because many tourist came in the Philippines to see and beautiful places like Baguio city, boracay and also MAnila in the case of Japan I don't think so because in Japan have a very cold temperature like Philippines is not hot and not also cold country in the case of Pakistan is not a good place for the tourist because in Pakistan have a very hot temperature like in Africa so for me Philippines is best place for the tourist. So what have you waiting for come and experience the beautiful and one chosen beautiful country in Asia Philippines. And also experience the culture of the very hospitable person in the world the Filipinos culture. Thank you IT's More fun in the Philippines
You can really make sure you'll have fun here 'cause everything you can find in a paradise are already there in that country... It has many tourist spots. You won't be able to find things that can upset you there. Once I visited, it was like I really want to live and fly for good at that place. I keep having vacation because for me it's the best place! Chose Philippines :) It's more fun there!
I bet all people that voted for this are filipino. you are voting for your own country. If you want to be honest this is "top 10 countries to visit". "Diverse culture? " all filipino women marry English men that's why and what does Beautiful women have anything to do with this? We're not coming to your country to hook up and pickup women, so that your country will be "more diverse". I know you're all gonna disagree and dislike this, but its true. and by the way I'm Filipino and I technically still voted for Philippines to be able to show my aspect on This country.
4
China

China, officially the People's Republic of China, is a sovereign state in East Asia. It is the world's most populous state, with a population of over 1.388 billion. It was established in 1949 by Chairman Mao, the president of the communist party. Its capital is Beijing. The major cities are Shanghai, ...read more.
Nothing can beat China... Temples all over the world cannot compare. The exotic feel of not understanding the language, yet, finding people that are always willing to help. The Great Wall is out of this world, but so is the modern and vibrant Shanghai. Xi'An is in a league of it's own, culture, China's roots and the best food ever (just stay away from the dogs! ). Japan and Korea seem a little boring after you've experienced this kind of life, food, colors, culture and beautiful chaos. As a westerner, there's nothing else I could want in an Asian country that I did nor find in beautiful China.
It's got a rich history, and some fascinating landmarks such as the Great Wall of China and the Terracotta Army, but the government is corrupt, there's no freedom of speech and it's got poor human rights.
I have travelled the whole world, for those who have picked below or above have no true explanation. China is beautiful. From Beijing to Shanghai there's no place better than visiting China. I am an Australian that now lives in the United States. I went to Japan and South Korea once I was in Year 7 and recently finished school visiting China. Nothing beats China
China goes both ways. The Southern part is better. There are all sorts of resorts (even GOLF ones) to spend a vacation in, lots of different cuisines to eat (even Chinese food has southern food, sichaun spices, northern dumplings, duck with sauce, etc.), high shopping, all while talking to nice locals! (Trust me they do have manners.)
5
Thailand

Thailand, officially the Kingdom of Thailand, formerly known as Siam, is a country at the centre of the Indochinese peninsula in Mainland Southeast Asia.
Beautiful beaches, very polite people, tropical climate, good food, great shopping and great night life. Anything you need will be catered for. What more could you ask for?.
The best country in the wold!
Beautiful beaches and people. Best food and excellent hotels.
Many things to do and places to visit.
Never feeling boring.
Visit Thailand any time of the year.
Nice people beautiful and wonderful places. Especially full moon party is very fun in the world.
Thailand nice country to visit in this summer I recommend because there is a nice sea breath there and a comfortable massage there
6
Vietnam

Vietnam, officially the Socialist Republic of Vietnam, is the easternmost country on the Indochina Peninsula in Southeast Asia.
Beautiful place! The city is just a blast of fun! The motorcycle rides around the city at night is just full of fun. Even if your riding home, it's a whole party ride home. From blasted music from the buildings, to the food vendor on the street, this place is definitely the bomb
Traveled for 4 weeks with my 14 year old daughter last summer. The best country to travel if you are NOT on the budget. Let me explain...It made the most sense for us to splurge with the 5 star hotels for a fraction of what we would pay in my own country (Canada) and it was all worth it. If you wanna travel cheap in Vietnam, be ready for poor living conditions/accommodations which often ruin your travel due to the lack of sleep and noise (Vietnamese people have no sense of quiet). Anyhow, people are wonderful wherever you go in Vietnam! Food is amazing!
Fine Vietnamese cuisine is well-prepared, has good food, tastes good and not just in the form of performance. In Vietnam, there are many beautiful natural landscapes. Vietnamese people are friendly, there is no racial discrimination. Vietnam is one of the countries that retain traditional values in Asia. Vietnamese people have the natural beauty of the classic and modern, most of the personality good
It's a great place to visit. There are amazing food, beautiful buildings and friendly citizens. The best time to go there is when there's a festival. The scenery is absolutely breath-taking. You should definitely go there!
7
South Korea

South Korea, officially the Republic of Korea, is a sovereign state in East Asia, constituting the southern part of the Korean Peninsula.
Like Japan, it's a very technologically advanced country, but I would feel a bit uneasy there, the reason being, it borders with communist North Korea. The capital city, Seoul, is only 50 kilometres away from the border!
I think South Korea should go to he 3rd place instead of 7th because as I have went there, people in there are all nice and the foods are all so delicious with lots of scenery spots, too!
They have a beautiful language, amazing food and outstanding cities and a rich history. What's not to love?
Korea is am amazing place and is very welcoming to tourists trust me, you'll love it there!
8
Sri Lanka

Sri Lanka, officially the Democratic Socialist Republic of Sri Lanka and known from the beginning of British colonial rule until 1972 as Ceylon, is an island country in South Asia near south-east India.
Place to be.. Country is booming and the life is getting better and better. Hills, Nature, Beaches, History, Party and people are just amazing. Something we should never miss if you are living in this planet
IT'S BASICALLY HEAVEN ON EARTH! THEY'VE GOT ABSOLUTELY EVERYTHING! THIS PLACE YOU MUST VISIT, IT WAS VOTED BY MSN FOR THE Asia'S MOST BEAUTIFUL COUNTRY IN 2012
Sri Lanka is a place where you can find hundreds of miles of fresh open beaches, misty waterfalls, mountains covered with tea plants, leopards wild elephants and other wild beasts in a safari, 2500 yrs old heritage. And people there are so friendly, you'll feel like home
Why is this at number 10 when it should be at number 1? To be honest with you I've been to India and Sri Lanka, Sri Lanka is much better I must say! Vote Sri Lanka it should be at top!
9
Nepal

Nepal, officially the Federal Democratic Republic of Nepal, is a sovereign state located in South Asia. ...read more.
Sure it's not as flashy as Australia, which has a great benevolent dictator, cool buildings, and great cohesive society while the people themselves are living in poverty, or as high tech as Japan, which literally has the most advanced technology ever, but Nepal has its own special qualities about it.
8 of the ten highest mountains on earth Buddha's birthplace most important Hindu pilgrimage site 10 world heritage sites best trek in all of Asia and voted best spot for adventure ( skydiving, eagle gliding, paragliding, trekking, bungee jumping white water rafting) also has the worlds rest rhino that is only found in Nepal. If you like India and if you like Eastern Asia Nepal is a mix of both but cleaner and safer than India.
Just a mysterious land, I had read it's a poor country but no people looked so. I always wonder why I can't see any worries in their face, so simple and cool people they are. Best resting place, just go to temples and monasteries there and you can feel the religious tolerance there they just welcome all people. If they could make the main cities cleaner then its just WOW!
What! Country like Nepal only in no.6.. You gotta be kidding me. Nepal is best place in Asia. I'm not even Nepali In fact I'm Indian but every time I go Nepal I fell like I'm in heaven... Its definitely better than India or Pakistan.
10
Malaysia

Malaysia is a Southeast Asian country occupying the Malaysian Peninsula and part of the island of Borneo. It's known for its beaches, rain forests and mix of Malay, Chinese, Indian and European influences. The sprawling capital, Kuala Lumpur, is home to colonial buildings, busy shopping districts such ...read more.
Malaysia is truly Asian. The foods are indeed delicious and rare such as nasi lemak, ketupat etc. Other than that, Malaysia has a beautiful green scenery and the cultures/traditions are admirable! There are so many places to explore, not to mention, the first Legoland in Asia was at Malaysia. I am not a Malaysian myself but I've been there a week ago and it was the best country I have ever visited, if any of you are interested in visiting, I'd recommend you to go for the Zoo Negara, Genting Highlands, Sunway Lagoon, Cameron Highlands, or Legoland.
! I'm from Japan but I think Malaysia is The Best Country In Asia.I ever visit Malaysia, Malaysia's airport is Amazing! Near the Airport Have The big Mall..I hear Malaysia no.4 is the best country for shopping In the World..yes That right.
I am from India, but I have lived in Malaysia for 5 years of my life, and they were the best. The people here, the cultural diversity, everything is awesome here! You meet people from Belgium to Iraq to Canada to Brazil. I love it so much, and I plan on relocating there again someday.
I think Malaysia is the best country I ever visited. Multi cultural and I love the foods. I will definitely choose Malaysia for my honeymoon soon ;) Greetings from South Korea!
The Contenders
11
Pakistan

Pakistan was established in 1947 and is located in South Asia. Islamabad is the capital city of Pakistan. Karachi, Lahore and Peshawar are other major cities of Pakistan. Urdu and English are official languages of Pakistan. World's second highest peak (K-2) and ninth highest peak (Nanga Parbat) are ...read more.
I am actually from USA but loved my three weeks trip to Pakistan along with my wife. Pakistan has got all sort of land I.E. plain land, desserts, mountains etc.
We had a lot of good time doing Ice Skeeing. Karakouram mountains which includes world's second larget peak K2 was mind blowing. Places like Naran and Kaghan gives the picture of heaven on earth.
Also visit Wadi e Neelam (land of Neelam) on our way to Kashmir. Skardu and Gilgit are one of the most beautiful and peaceful places we have ever seen. We also visited Interior Punjab and Sindh where we explored the typical and traditional village life along with Dessert of Choulistan. Above all we stayed in cities like Islamabad, I must say that at least it is my dream city to live in.
No matter what media tries to portray, I love Pakistan, her culture and people. Good and bad people are everywhere and we should not generalize them. I highly recommend to visit Pakistan specially in summer season.
ENJOY!
It is a very beautiful country you really have to visit that country everything is there but still the whole world has not seen full Pakistan you will find all seasons and the nature there is over whelming I really wish Pakistan could get better and those places are a gift from allah to the country
You'll be very warmly welcomed here so don't worry about being a foreigner in a country misunderstood by the west. Seriously I telling you that the governance of a country affects it as a whole. Corruption ruined Pakistan but even now I would like to go to the country with Imran as the prime minister
Pakistan is a beautiful place. The view from Margalla hills is fantastic and the people and places are wonderful. Vote for Pakistan so people know the truth. I agree that Philippines and other places like Malaysia are great but India does not even deserve to be here, the smelly old place.
12
Singapore

Singapore, officially the Republic of Singapore, and often referred to as the Lion City, the Garden City, and the Red Dot, is a global city and sovereign state in Southeast Asia and the world's only island city-state.
I love Singapore so much I go there every 2 years cause my mom is form there.
It has great food, activities (LOTS), a very diverse culture (Chinese, Indian and Malay), its one of the safest and cleanest cities in the world, most locals can speak English and is very beautiful.
I also get to stay there for free cause of my relatives c:
I visited twice within last three years. Lovely country easy to travel specially when you travel with children. Clean Safe and good transport system. Children love the parks.
I had been to Singapore last year with family.
We travelled on our own.
Excellent place to visit.
Very safe.
The safest country you can find in Asia. Bustling small city with world class recreation. Clean and green.
13
Taiwan

Republic of China was established in 1912. After the Chinese Civil War (1949), the Chinese government relocated to Taiwan. Its capital was originally Nanjing but now it's Taipei. Mandarin is the most spoken language.
Taiwan is the best country ever! The food there are amazing!
One word: convenience. That sums up the trip to Taiwan. Whatever you want, whether its food, drinks, entertainment, night life, tour sites, etc., Taiwan has it all!
Good food. Good nature.
This place is amazing it is like one of the cleanest and advanced countries in the world good air quality also
14
Indonesia

Indonesia, officially the Republic of Indonesia, is a country in Southeast Asia. Ruled by the Dutch for over 300 years and Japan for 3 years and 6 months, the country gained independence in 1945, or exactly in 17th August 1945. Jakarta is the capital city, located in the island of Java. Major languages ...read more.
Indonesia is very unique, most diverse country...
You can find everything is available in Indonesia... beautiful nature... friendly people... beautiful cultures... all the good things...

but you can also find many annoying things esp. in Jakarta... bad traffic... poor public transportation...

But you're gonna, iss them all once you left Indonesia...
Indonesia is wonderful and beautiful country, indonesia have top beach and good wave for surfing.
Indonesia rich in culture.
Visit Indonesia.
Indonesia has a lot of nature destinations, beautiful beaches, unique cultures, and I dare to bet you will have an amazing experience when you have holiday in indonesia
Indonesia is just so awesome because the foods over there are SO delicious!
15
Cambodia

Cambodia is a Southeast Asian nation whose landscape spans low-lying plains, the Mekong Delta, mountains and Gulf of Thailand coastline. Its busy capital, Phnom Penh, is home to the art deco Central Market, glittering Royal Palace and the National Museum's historical and archaeological exhibits. In ...read more.
I love Cambodia! I took a three week trip there to study their culture and it was amazing, beautiful sites and wonderful natives. It's way under rate. The temples are a must see.
Visit Cambodia beach, Sihanoukville! Cambodia has the prettiest beach and clean beach too with fresh air and safety as it's surrounded by other neighbouring countries.
For historical visit and sightseeing, visit Siem Reap for the Angkor what. It was listed in the 7 wonder of the whole world. The place is amazing and there are a lot of activities to do. It also has a place at the peak of the mountain for the best sunset view. And what I'll never forget is its Pub street that is full of fun. The whole street along has lots of food to choose from from asian to western food and its like the most fun and memorable place you ever went to. Don't forget the fish spa that is cheapest than anywhere and their massage! Super affordable and good services, everyone is super friendly and everything is affordable in Cambodia!
Last but not least, visit the capital, Phnom Penh for the city light that is filled with good food, local products shopping that is super affordable and pretty and safe to ...more
Cambodia is a good country!
I love Cambodia especially Angkor What is the largest historical monument in the world. If I want to know about history you should visit Cambodia... Cambodia has everything. You will fill in love... :D
16
Maldives

Maldives, officially the Republic of Maldives, is an island country and archipelago in the Indian Ocean.
I think it's fine
Kind people, beautiful beaches, best service you will receive!
Nice but... Too small
Maldives for no. 1
17
Myanmar

Myanmar (formerly Burma) is a Southeast Asian nation of more than 100 ethnic groups, bordering India, Bangladesh, China, Laos and Thailand. Yangon (formerly Rangoon), the country's largest city, is home to bustling markets, numerous parks and lakes, and the towering, gilded Shwedagon Pagoda, which contains ...read more.
There is no great country like Myanmar which is filled with kind-hearted people. In time of need, we share and care. Most people do not live in luxury but we have the peace of mind. If one wants to understand the essence of Buddhism, Myanmar is the destination.
Myanmar people are very polite, very kind and very warmly welcoming. Being rich in natural resources is also one of the most attractive reason to visit. You will feel different when you visit in Myanmar.
Myanmar is a beautiful country and many ancient pagoda there. Awesome experience, bask in the stunning view from a balloon over Bagan
I love my country and this country has the most interesting thing abt history and my country is poor but it is the most greatest country in the ENTire World
18
Bangladesh

Bangladesh, on the northern coast of the Bay of Bengal, is surrounded by India, with a small common border with Myanmar in the southeast. The country is low-lying riverine land traversed by the many branches and tributaries of the Ganges and Brahmaputra rivers.
If you ever want to visit to this country, then you better visit places like Cox's Bazar, Rangamati, Sundarbans etc And even if you don't wanna go there, then you should either visit other cities than "Capital City" or to villages. But visiting to Dhaka will be a bad impression for BD. Very very populated city. But sure it looks good when it's national holiday. Free to go anywhere.
This is one of the most beautiful countries... Here lies the biggest mangrove forest of the world;Sundarban... And the longest beach; Cox's Bazaar... Really a beautiful country to visit! :D
Welcoming people, historic ruins, the Sundarbans, Cox's Bazar Sea beach, Vibrant Dhaka, stunning nature make Bangladesh a top destination in Asia.
What is here to see it's very dirty...Only one place I feel like visiting and that is Sundarbans...
19
Mongolia

Mongolia is a landlocked unitary sovereign state in East Asia. Its area is roughly equivalent with the historical territory of Outer Mongolia, and that term is sometimes used to refer to the current state.
Home of Genghis Khan!
20
Brunei

Brunei, officially the Nation of Brunei, the Abode of Peace, is a sovereign state located on the north coast of the island of Borneo in Southeast Asia.
The best Islam country
Cool country has the most number of forests in ASEAN from the Phils
21
Lebanon

Lebanon was established in 1920 and gained its independence in 1943. For a couple of years it has lacked a president; yet, on October 31st, 2016, it got president Michel Aoun. Lebanon is situated in the middle of the fertile crescent on the eastern Mediterranean sea overlooking Europe, North Africa ...read more.
Food, girls. And other stuff are found here. Waiting for you visit guys!
The weather is amazing, expecially on the coast. The food is amaziing. The people are compassionate and kind.
The best weather forever. best food best drinks best place.
22
Israel

The State of Israel is a country in the Middle East and the only country with a Jewish majority in the world. Israel is a small country bordering Lebanon, Syria, Jordan, and Egypt and its official languages are Hebrew and Arabic.
Beautiful country. Warm and friendly people. Amazing historical sites and beautiful beaches.
It is the most disgusting rude horrible place ever don't even think of going there
I would not recommend this destination
Amaizing country. Love the Israelies.
23
Qatar

Qatar, officially the State of Qatar, is a sovereign country located in Southwest Asia, occupying the small Qatar Peninsula on the northeastern coast of the Arabian Peninsula.
Best country, people are peaceful and their hospitality can not be compared with other countries. I love it.
24
Laos

Laos, officially the Lao People's Democratic Republic (LPDR), or commonly referred to its colloquial name of Muang Lao is a landlocked country in the heart of the Indochinese peninsula of Mainland Southeast Asia, bordered by Myanmar (Burma) and China to the northwest, Vietnam to the east, Cambodia to ...read more.
I went there. I paid c. 5 euros for a whole night in a paradise of a hotel.
25
Turkey

Turkey, officially the Republic of Turkey, is a transcontinental country in Eurasia, mainly in Anatolia in Western Asia, with a smaller portion on the Balkan peninsula in Southeast Europe. Turkey is bordered by eight countries with Greece and Bulgaria to the northwest; Georgia to the northeast; Armenia, ...read more.
Amazing country I love turkey from Somali
I think it should be in top 10
PSearch List