Best Country Music Artists
The Top Ten
1
Johnny Cash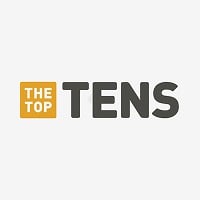 John R. "Johnny" Cash (1932-2003) was an American singer-songwriter, guitarist, actor, and author, who was widely considered one of the most influential musicians of the 20th century and one of the best-selling music artists of all time, having sold more than 90 million records worldwide. He died of ...read more.
Excellent artist that powered through a troubled life. His songs are so emotionally driven and sang with every bit of himself. His best are his cover of "Hurt" and "I Walk the Line. "
The king of country, his songs are genius, I love em, especially his cover of hurt and The man comes around
I now love country thanks to Johnny. Walk the line, Hurt, Thing called love, Ring of fire and When the man comes around are some of my favorite songs ever. Honerable mention to Dolly for 'i will always love you' as it is the most beautiful song I ever heard and much better than all the other cover versions of it.
When he died, country music went with him.
V 8 Comments
2
Garth Brooks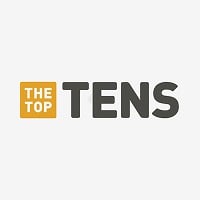 Troyal Garth Brooks, known professionally as Garth Brooks, is an American country pop singer-songwriter.
Best selling country music artist with so few albums out. He's gotta be number one. Sorry George but if Garth didn't retire he would be king of country today.
Should be #1 he only sold more albums than any other solo artist in the history of music besides Elvis Presley. That's incredible!
In country's history nobody can top garth! Now he is back and still is the greatest man alive! Keep going Garth! You're the #1 artist ever! I love Garth Brooks!
Best of all time and he is back.. FINALLY! Get ready!
V 4 Comments
3
Shania Twain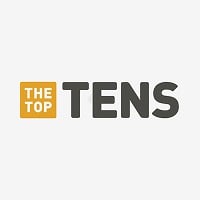 She's the best female country artist ever. No one can come close to her Come on Over record sales and she went triple diamond with her albums. Who else has done that?
Best selling country singer.
Shania is very beautiful and talented - should be #1 - Alexandr
Shania is best country artist.because her lyrics are soul touching. APPIAH MCSAINT
4
Kenny Rogers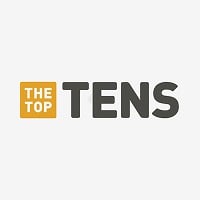 Best with Bee Gees and Dolly Parton in Eyes that See in the Dark album - ssmith88
5
George Strait
George is real country. Much better than that Garth Brooks=Chris Gaines crap. Yes johnny is good but he sure ain't the king.
George straite should not be tenth he should be higher he is the King of Country. If you truly like country than you should love George Strait
I think that George Strait is one of the most talented country singers ever! He should be at least in the top 3 - MJET
The true king of country with Carrie underwood as the Queen
V 2 Comments
6
Brad Paisley
This guy is awesome! I only wish I could play like him because he is so good on that guitar that no other country artists can even compare with how good he is. He's the only one I listen to because all the others suck compared to him!
Love! Top 10 best guitarist of all time.
I like him. He doesn't sing about one thing. He can be sad, or he can be happy. He can switch moods and tones. His best album is Wheelhouse, I think.
For sure one of the best guitarists in country music.
V 4 Comments
7 Alabama
8
Emmylou Harris
Her voice is so pure and expressive.. it's like listening to an angel sing!
For those of you who have never heard her voice I invite you to. When Emmylou travels to the Grand Ole Opry in the sky the angels will make her lead singer in their choir.
Never heard of them
9
Eric Church
Even at #10, he might be the most under-rated country singer on this list. He is bringing outlaw country back, the way past "outlaws" respect. He doesn't play radio/popular music for airplay but puts out good music that also hits the charts. Aside from that he puts out good/complete albums, regardless of what the charts may decipher. He puts out HIS music and it's outstanding. Give this man credit, he is a true musician/singer/songwriter. That is unquestioned whether you love his music or not.
You never seen a show until you go to see Eric Church! Nobody has the passion and drive like him. I have been to a lot of shows but none like his! "New wave country"
He is the best, he has so many hits, and I can relate to all of his songs! Good Girls Never Miss Church,... Eric Church!
Great writer, great storyteller, guaranteed top two when its all said and done.
V 6 Comments
10
Dolly Parton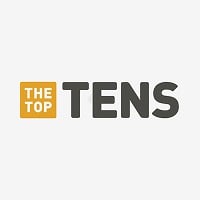 Dolly Rebecca Parton is an American singer-songwriter, actress, author, businesswoman, and humanitarian, known primarily for her work in country music.
All singers should take lessons from the dazzling Dolly.. She remains the greatest female entertainer in show business today.
The Queen of Country! No discussion needed. No one above her, no one besides her - She holds the Throne! She IS the Queen of Country Music! Discussion ended!
She is the queen, she should number 1, people are you kidding? She is the most talented and the most selling country singer and she is really the best! SH
The Contenders
11
Hank Williams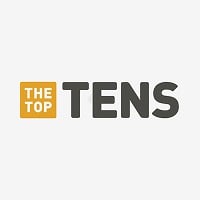 Hiram King "Hank" Williams, was an American singer-songwriter and musician. His band were called "The Driftin' Cowboys"
If he was still alive he would kill himself again if he heard Luke bryan or any other fake ass trailer trash. hank is the greatest country music singer of all time period.
Hank was the pioneer of country music
After Johnny Cash... He is the best.
V 1 Comment
12
Blake Shelton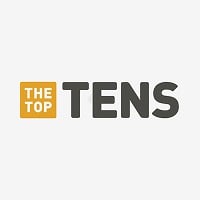 Blake Tollison Shelton is an American country singer and television personality. In 2001, he made his debut with the single "Austin".
Love Blake! I went to one of his concerts last year and he is even better live! My favorite new country artist, though I have to say, I'm pretty happy to see the classics towards the top of this list as well.
Blake Shelton is so amazing live! Just him, his amazing voice and his guitar. I love the songs he writes also like Delilah, Over You, Savior's Shadow. I wish he'd wrote more!
If I could meet any super star it would be him
Two words for Blake Shelton - scum bag!
V 4 Comments
13
George Jones
Do to the the amount of time George has spent not only providing some of Country Musics MOST memorable songs, but influencing all those who followed after him, he is most certainly top 2! Personally, I would say that he is the greatest in that he was and has been able to have major hits in almost every decade since the 1950s, making him the most enduring and successful of all Country Music Singers! He is a truly Unique American Treasure!
I think maybe this is a popularity list more so than talent. I mean George Strait and Johnny Cash were good but they wasn't a patch on this man. George Jones is the greatest country singer of all time maybe the greatest singer in any genre. George Jones was the greatest singer amongst most of his peers including top artist like Merle Haggard, Waylon Jennings, Johnny cash even the great Roy Acuff said he would give anything if he could sing like George Jones. No one really compares I mean I like Randy Travis and Merle Haggard but George Jones is as good as it gets.
The greatest country singer of all time
George jones is the best country singer of all time
V 1 Comment
14
Alan Jackson
You will not go wrong with Alan's 34 Number Ones Album, this guy proves he is the best when it comes to Country music, I am a big fan of most country artists but I have to say without any reservation that Alan is my favourite. He has stood the test of time extremely well and his CD sales do not lie, he is one of the wealthiest artists in the world for making great songs, if you have not yet heard any of Alan's work you are missing out big time.
Martin, Stockport, UK.
Never seen anyone win awards like this guy used to. Not saying he should be number 1, but he's definitely in the top 5
Childhood favorite. Twenty years later, he is still my favorite.
V 3 Comments
15
Willie Nelson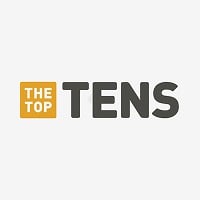 Roundest most expressive voice ever
V 2 Comments
16
Tim McGraw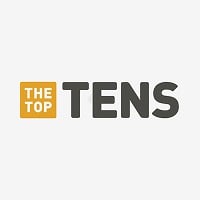 Samuel Timothy "Tim" McGraw is an American singer, songwriter and actor. He has been married to singer Faith Hill since 1996, and is the son of the late baseball player Tug McGraw. McGraw has released fourteen studio albums.
What's wrong with you guys lol. I agree with Garth brooks, Johnny cash, George straight and Carrie Underwood but everyone else I think I can find people to replace them. Tim McGraw is just the best example there are loads of other guys I can probably choose from. you can put Toby Keith in there or maybe Montgomery Gentry, in my opinion this list is not completely accurate.
Lyrically speaking Tim McGraw and Rascal Flatts are probably my favorite two Country artists.
Examples...
(Tim McGraw)
Live Like You Were Dying
Highway Don't Care
Don't Take The Girl
Something Like That
Everywhere

(Rascal Flatts)
Forever
My Wish
Stand
What Hurts The Most
He's had so many hits that I'm surprised he's not in the top ten. He'd at least be number six in my opinion! By far my favorite country musician.
17
Merle Haggard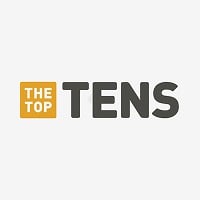 V 1 Comment
18
Zac Brown Band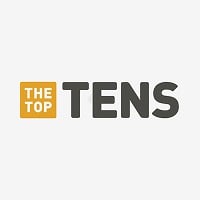 19
Waylon Jennings
Shania twain is only country in terms of lyrics, but musically it is POP MUSIC, not country. Waylon is the best and one of the most influential country vocalists ever. And his music is true country music.
Just a little bit of Waylon sure goes a long ways- there is always another way to do things, and that is your own way. RIP Waylon
If it weren't for Waylon Jennings we would all still be listening to music with no soul or feeling. Just the vanilla flavored Nashville sound. A voice, spirit, and mind beyond compare.
V 2 Comments
20 High Valley
PSearch List
Recommended Lists
Related Lists
Best Country Music Artists from Georgia
Music Artists You'd Like to See Perform In Your Country

Best Country Music Artists of 2011

Music Artists You'd Like to Perform at the 2012 London Olympics Opening Ceremonies
List Stats
1,000 votes
106 listings
10 years, 83 days old

Top Remixes (8)

1. Johnny Cash
2. Alabama
3. High Valley
maverick88

1. Johnny Cash
2. George Strait
3. Brad Paisley
themusicking101

1. Garth Brooks
2. Johnny Cash
3. Hank Williams
strop
View All 8
Posts
Error Reporting
See a factual error in these listings? Report it
here
.