Best Country Singers of All Time
The Contenders: Page 4
61
Moon Mullican
The early country music was so diverse and encompassed elements of various styles such as blues, jazz, swing, Cajun, appalachian and R&B to form what became the classic sound we know of by many greats like Hank Williams, Jim Reeves, Jerry Lee Lewis, Roy Orbison and Willie Nelson. This man, singer pianist Moon Mullican founded many of the elements that would become part of the classic country era. In today's world, many of the real country greats are all but forgotten but artists like Moon Mullican and the songs they sing speak for themselves and can be enjoyed by fans of country ("The leaves mustn't fall", "A crushed red rose") and non-country ("Rocket to the moon", "Pipeliner blues") alike.
62
Chris Stapleton
He should be at least in top 10 because he sounds better than everyone else that's not in the top ten
Incredible voice, great song writer.
Traveller the best country ever
V 3 Comments
63
Kenny Rogers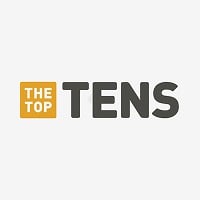 This list has no credibility if anyone thinks Kenny doesn't belong in the top ten. His song " Lucille" (which he released before the Gambler) brought millions of fans to country music. Thank goodness I was one of them. Kenny has crossed over many times into other genres which isn't that easy to do.
He's the only man who puts his mind and soul in the country music industry so does he deserve to on top period!
Kenny Rogers is the most talented country singer I have ever heard.
Kenney Rogers introduced me to country music since I was a teenager in my home countrry music. Back then I was just started learning English and found his songs and music fascinating and inspriring. I love country music because of Rogers. He should be in the top ten.
V 6 Comments
64
Brooks & Dunn
The Greatest Duet ever in country music, Hank Bennett
V 1 Comment
65 Chris Janson
67 Hayes Carll
68
Zac Brown
Extremely under rated to me. His songs are all written so well and the lyrics are relatable. I also personally believe that he has the best voice in country modern day. That is a personal opinion, but as for vocals I believe he is the best.
Zac Brown is the best of modern day country no one else writes lyrics like him
Zac brown band should be at the top not at #81
Great!
V 1 Comment
69
Gene Watson
Gene Watson is one of the best voices there is should be in country music hall of fame
V 2 Comments
70
Martina McBride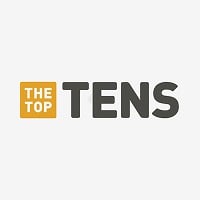 Martina McBride has a lovely voice that inspires all. She was the one who inspired Carrie Underwood to sing and still has songs that are famous today. (Independence Day, etc. ) Her powerhouse voice is obvious, and I think that we should all give her some credit.
Are you kidding me? McBride is more talented than any of the people. Her vocal ability is unlike anyone in this genre. She has more soul, meaning, conviction, power, emotion, control and technique than anyone on this list.
Ridicules to put her as # 65. Independence Day alone puts her in the top 20. She's been around the business for many years and can still belt it out.
She should be in the top 20 overall and top five for females.
V 2 Comments
71
Josh Turner
If you pay attention to the voice of the singer and not how many awards and number ones they got, it easy to say that josh turner has THE best voice ever
Love his voice, he's not fake and he's from South-Carolina. I struggle to find another country singer like him recently
He has such an amazing, deep unique voice and he is a true country singer.
V 2 Comments
72
Vern Gosdin
Deserves to be quite a bit higher.
He sang country ballads like no other.
#2 Under only Ray Price.
The best of any
V 3 Comments
73
Tracy Lawrence
Sang and wrote some of the best music ever recorded. Whoever compiled this list needs to listen to country music recorded before 2015.
One of the few newer country singers worth listening to
The fact that this man is not even on the list shows the ignorance of this list. Tracy was recording country during the hay days of Garth, Chesnutt, Clint Black, Joe Diffe, Chesney, Mcgraw. With the exception of Garth he had more hits and more sales. He is one of the most unique and best live voices of country I have ever heard. Nothing like Tracy unplugged
This man belongs in the top twenty.
74
Ronnie Milsap
People don't have any respect for old country music these days. Having all these new country artists ahead of Ronnie Milsap is actually comical! Imagine artists like Sam Hunt or Luke Bryan trying to belt out some Milsap ballads like "It Was Almost Like a Song" or "What a Difference You've Made In My Life". All I'm saying is there's more talent in a strand of Milsap's hair than these new "so called" country singers singing about partying and getting girls drunk. Makes me sick! :-P
Ronnie Milsap should be in the Top Ten, due to the fact that he's the THIRD artist with the most country hits, and mainly because he's gotta great voice.
Ronnie Milsap 4 President!
The Ray Charles of country music. How could a blind pianist be any cooler than Ronnie Milsap?
V 7 Comments
75
Thomas Rhett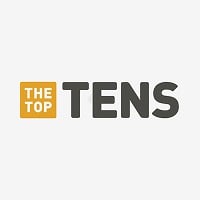 I love him he is so good, he has like country but hip hop kinda at the same time its awesome
I think Thomas Rhett should be #1!
T-shirt is so original, u can tell he loves his wife also
Love it
V 1 Comment
76 Florida Georgia Line
77
Buck Owens
Very influential artist, not only to country but also to rock musicians. John Fogerty mentions him during Creedence Clearwater's "Looking Out My Back Door". Should be much higher.
He is an Old Country music Treasure
83 Buck owns maybe Hee Haw hurt his carear he played with all the Greats even Dean Martin he may just be a country boy but he was the ring leader when Glen Campbell was with the Beach Boys? First country Artist to Play Carnigie Hall?
78
Ralph Stanley
By far the best Country music singer ever, why do I have to add him on
One of the most unique voices I've ever heard, very good.
79 Clint Black
80
Guy Clark
Old No. 1 is number nine on my list, and that's not bad at all.
PSearch List
Recommended Lists
Related Lists

Best Female Country Singers of All Time

Best Male Country Singers of All Time

Sexiest Female Country Singers of All Time

Best Singers of All Time

Best Female Singers of All Time
List Stats
4,000 votes
147 listings
5 years, 176 days old

Top Remixes (35)

1. Ray Price
2. George Jones
3. George Strait

tx_ndh

1. Johnny Cash
2. Willie Nelson
3. Waylon Jennings

bennyben

1. Johnny Cash
2. Waylon Jennings
3. Steve Earle

SpaceCowboy
View All 35
Posts
Error Reporting
See a factual error in these listings? Report it
here
.