Best Credit Repair Blogs
credit-repair
The best blogs for learning about your credit, repairing your credit, and the credit repair industry.
The Top Ten
1
Credit Repair VIP
This is Brian Aber's BLOG, my AE with HTDI Financial. This BLOG, which was started about 4 years ago has information not only for consumers but also for credit repair company owners. In addition to posting information in regards to state and federal laws he also writes about the industry in general and his BLOG "The Future of the Credit Repair Industry... it's up to us." is amazing. Brian's expertise ahs helped me tremendously and after speaking with many other software company's and sel-profess credit repair masters.. I must say that Brian is the real deal. Great BLOG, great writing, great person! - billgluck
I also saw Brian speak at the NASCO meeting and he was great. He also took the time with me to go over industry related issues even though I don't use HTDI's system... he did offer to show me a demo =) The reality is, HTDI has the best system and once my contract is over with my current provider I'll be taking advantage of HDTI's system. On the BLOG, I looked through just about every post and he has been working on this for years... great info... relevant to the credit repair industry... and I love the beach so the layout is perfect.
He posts information relevant to the credit repair industry, a lot of it goes over compliance, contracts, how to charge, and others promoting his company. It's a well put together BLOG and his desire to better our industry shows in his writing. Good job Brian.
Very informative BLOG. I saw Brian speak at the NSCO Conference and spoke with him afterwards and received additional valuable advice. Very congenial, knows his stuff, and the BLOG is stacked with information.
V 70 Comments
Visit Website

9
2
National Credit Fixers Blog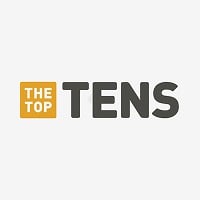 I've worked with other credit repair companies in the past with no results, just an empty bank account. I was obviously skeptical about ever trying it again, figured I had just hit a dead end and there was no hope for me. Boy, was I wrong... A friend of mine told me that "I have worked with the rest, and now it's time to work with the BEST". I went for it and couldn't be happier. My scores have skyrocketed and I finally own my dream home. I Love National Credit Fixers! Stop wasting your time with these other companies, sign up with National Credit Fixers and start reaching for the stars!
Best company ever! I was lost in a credit mess and I now have the lines of credit that I wanted. I am also. Well on my way to being a homeowner. THANK YOU NATIONAL CREDIT FIXERS.. without them I would still have nothing.
Very very informative. These guys are the knowledgeable experts about credit repair.
Great hardworking company who gets you great results!
V 5 Comments
Visit Website

9
3
The Better Credit Blog
Posts are infrequent, but they are matter of fact and very informative. Unlike a lot of places that talk about credit repair in a high level, more theoretical fashion, The Better Credit Blog gives you actual things you can do and real world examples of things to watch out for. -
This is the ultimate blog for do-it-yourself credit repair. Ryan has taken information from all over the internet as well as explain his own story on credit repair and included it in his blog. Highly useful for those looking for improve their own credit.
This blog has a lot of great information about do it yourself credit repair. I definitely recommend that you check it out if you're planning on improving your own credit. Ryan is the man.
By following the advice found on this blog, my credit score has really turned around over the last six months. I often bring it up and give credit to it when I show my friends my new motorcycle.
V 5 Comments
Visit Website

9
4
Sky Blue Credit Repair Blog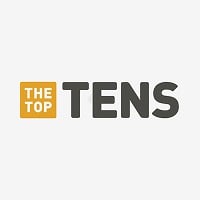 Sky Blue Credit is a Boca Raton, Florida company that has offered credit repair and restoration services since 1989. The company operates nationally and is licensed and registered with the individual state Attorney General offices as required. ...read more.
As would be expected from the blog of a credit repair company, there are a lot of posts talking about the importance of repairing your credit (which is not necessarily a bad thing), but there is also a lot of good tips and information about things you can do to improve your credit score on your own. Posts bear the Jim Kemish trademark of presenting information in a clear, easy to digest format which makes the blog more readable than some. -
Visit Website

9
5
Mycreditgroup Blog
Has a lot of good information about your credit and finances in general. Also has a few off topic posts but they are all well written by MyCreditGroup owner Marc Chase and are very readable. -
Visit Website

9
6
Attractive Credit Blog
I was doing a Google search and found Attractive Credit to have great information on their blog and article section. They helped me with a school project which I got a good grade on and just wanted to say I really appreciate them for that.
Visit Website

9
7
CreditFirm.net Credit Repair Blog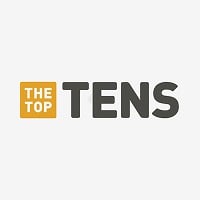 CreditFirm.net is a Deerfield, Illinois based credit services organization providing credit report repair services since 1997. The company claims to have assisted over 80,000 customers in improving their credit reports and increasing their credit scores. ...read more.
Educational, informative, and insightful.
Visit Website

9
8
Ovation Credit Services Blog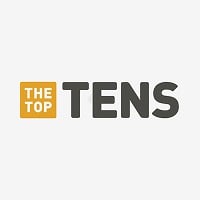 Ovation Credit Services is an attorney founded credit repair company operating since 2004. The company is headquartered in Jacksonville, Florida. ...read more.
Visit Website

9
9
Lexington Law Blog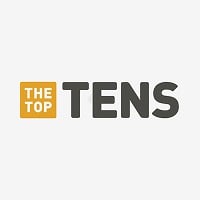 Lexington Law is a general service consumer advocacy law firm that provides credit repair services along with a full range of additional legal services. The firm is headquartered in North Salt Lake City, Utah and has 32 attorneys across 20 states. ...read more.
Visit Website

9
10
Veracity Credit Consultants Blog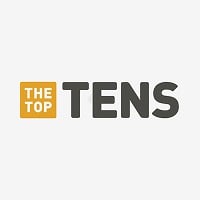 Visit Website

9
The Contenders
11
Pyramid Credit Repair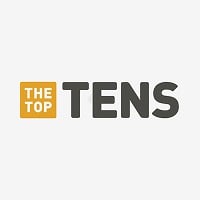 A unique aspect of Pyramid's business model is that the billing is month-to-month, so you're never locked into a contract. Plus, the company promises your satisfaction, or your money back. ...read more.
They have a great personalized service that is completely focused on you and around your goals.
Great service, and better people
Great blog and updates on current news and events that affect the general public
12 Credit Repair BEST Blog
13
Creditmergency.com Blog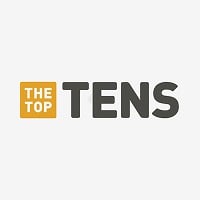 We guarantee our clients that we can help and assist them in fixing their bad credit rating and history. Majority of our clients are all happy, amazed and satisfied with the quality of our credit repair services. We strive hard and work together to assure our clients that we can meet and go beyond their ...read more.
A leading credit repair company, Creditmergency works with you to improve your FICO score and to make it easier for you to get the credit you need. Offering a free consultation and a free credit repair e-book for subscribers, they will provide you with the tools you need to see rapid results - sahelio
Excellent company
gREAT
14 CreditCRM Blog
15 ECRA Blog
16
Credit.Club
Focused mainly on credit repair and rebuilding, looks to also have tips on plenty of rewards cards, etc.
17 Build My Scores
18
CreditRepairReview.com
They have a lot of good info on credit repair and companies too.
19 First American Credit Team
20 Financial CPR
21
CreditBrite
CreditBrite.com provides consumers with do-it-yourself tutorials to improve credit or even establish credit, as well as information on loans and more.
22 United Credit Consultants Blog
23
Pyramid Credit Repair Blog
Probably the most informative.
24
AAACreditGuide.com Blog
AAA Credit Guide has been most helpful credit repair blog for me. They write about topics that I can actually take action on to repair my credit. I've learned a lot from them and have improved my credit scores by following their advice. - jennylynch
25 Prime Credit Advisors Blog
26
ConsolidatedCredit.ca
Great debt relief and management tips
BAdd New Item
Related Lists

Best Credit Repair Companies
Best Credit Repair Business Software

Top 10 Credit Repair Companies of 2018

Best Credit Repair Companies In Texas
List Stats
300 votes
26 listings
9 years, 31 days old

Top Remixes
Error Reporting
See a factual error in these listings? Report it
here
.