Best Death Metal Bands
aeromaxx777
The Contenders: Page 3
41
Celtic Frost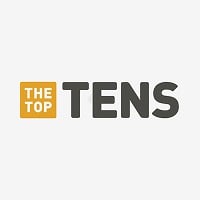 Celtic Frost was a Swiss extreme metal band from Zürich. They are known for their heavy influence on extreme metal genres.
42
Devourment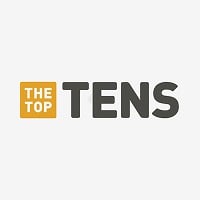 Devourment is an American brutal/slam death metal band from Dallas, Texas. Formed in 1995, the band has split up and reformed three times and Brad Fincher is the only original member.
"Field of the Impaled" just started playing in my head. - Metalhead1997
43
Soilwork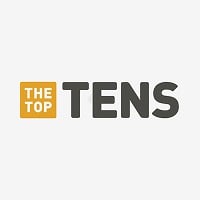 Soilwork is a Swedish melodic death metal band from Helsingborg. They are signed to Nuclear Blast. Formed in late 1995 by Björn Strid and Peter Wichers, originally under the name Inferior Breed, the band changed their name in late 1996 to Soilwork.
V 1 Comment
44
Gorguts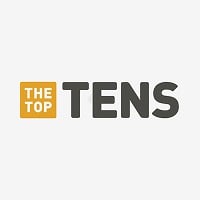 Gorguts is a Canadian technical death metal band from Sherbrooke, Quebec. The band was formed in 1989; its only constant member has been Luc Lemay.
This is the first tech death band I listened to and let me tell you now, everyone who has been in it is a musical genius, but luc lemey who is the founding member and lead guitar/vocalist, has a writing ability like no other, his infusion of classical style intros creates an eerie beginning to many of the songs and then he smashes through with a powerful and complex riff, and unlike many tech death metal bands, his riffs are still possible to follow along, I would say this is undoubtedly one of the top 5 greatest death metal bands for sure.
Obscura is one of the best albums ever made. Gorguts should be way higher on this list if not number 1
One of the bests, absolutley
How in the name of all that is unholy is GORGUTS sitting below The Black Dahlia Murder, Meshuggah, Dethklok (!?!? ), Gojira, In Flames, Opeth, and Children Of Bodom!?!
45
Dying Fetus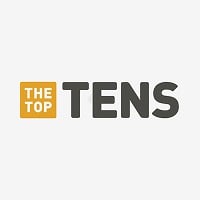 Dying Fetus is an American death metal band originally from Upper Marlboro, Maryland. Formed in 1991, the group is known for their consistently hook-laden song structures, characterized by blast beats, complex riffing, slam riffs and heavy breakdowns.
Dying Fetus is just amazing. Fast, complex riffs, excellent aggression, perfect song structuring and layering, intense buildups, perfect balance of technicality and brutality, and just all around excellent musicianship. Stunned that Opeth, Meshuggah, In Flames, and Children Of Bodom are higher on the list than Dying Fetus... those bands aren't even death metal (Progressive Rock, Metal, Rock, and Speed Metal respectively). laugh out loud wow after the children are off to bed, the adults will put on the real music - AeturnalNarcosis
110th wow, I'd have thought dying fetus would be top 50 at least, but each to their own. Love this band; bone crushing and inspiring riffs that somehow seems to always make you move, and John Gallagher is one hell of a vocalist, some songs I think stand out: the blood of power, second skin, subjected to a beating, ethos of corceon, homicidal retribution.. So many songs.. I think over the years they have grown as a band, one of my favorite death metal bands
I can't believe Dying Fetus isn't even in the top 200! They should be at least top 20. Extremely talented musicians combining technicality with brutality in a 2 vocalist system. - ryanrimmel
Their last album just blew my mind out
V 13 Comments
46 Unleash The Archers
47
Scar Symmetry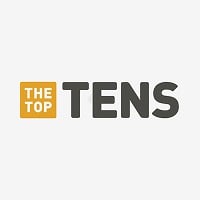 Scar Symmetry is a Swedish metal band from Avesta in Dalarna County, Sweden, formed in 2004. The band has released six albums, with seven released singles.
Amazing new melodetah with some of the best vocals I've heard. - TomTheMetalhead
Who says metal can't be an art form? Anyone who says that should listen to holographic universe by scar symmetry
AMAZING! Melodic Death metal band! M/
V 1 Comment
48 Elysium
49
Be'lakor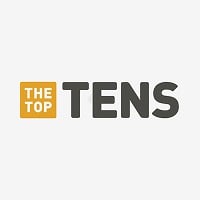 Be'lakor is an Australian melodic death metal band from Melbourne, Victoria. The band's name originates from the character Be'lakor the Dark Master, in the Warhammer Fantasy game setting.
50
Job For a Cowboy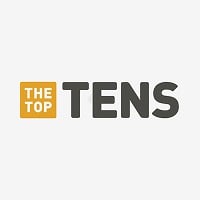 Job for a Cowboy is an American death metal band from Glendale, Arizona. Formed in 2003, the band's debut album Genesis was released in 2007, peaking at No.
For those of you who assume that they are still a scene kid band: Listen to Their album Sun Eater. Once you hear the first song, it is clear the band has changed. They now are true death metal, but in a slower, more beautiful model. They focus on quality instead of brutality, like some other bands. Most bands just try to be as brutal as possible, but that doesn't always work. These guys are very underrated!
Job for a Cowboy should be joining the top ten death metal bands above. Try listening to Knee Deep, Ruination, Genesis, Unfurling a Darkened Gospel, and Nourishment Through Bloodshed. Jonny Davy's vocals are extremely epic.
Best Death Metal band ever since Sun Eater
These guys are certainly up there when it comes to the best deathmetal bands! They are very progressive and their lead singer is very under rated!
V 5 Comments
51
Fallujah
I don't think they deserve top ten right now but this band is absolutely incredible. Their album The Flesh Prevails is amazing with technicality, melody and atmospheric parts that combine beauty with brutality. They are the future of death metal and their other album The Harvest Wombs and their eps Leper Colony and Nomadic are also awesome. Check them out immediately you won't regret it!
They're music is on the brink of a new genre of music. enough said
52
God Dethroned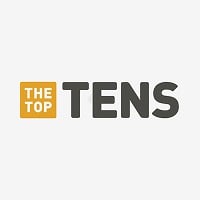 Blackened death metal at its best! Should be higher on the list
53
Incantation
Really underrated. - asdsees
54
In Flames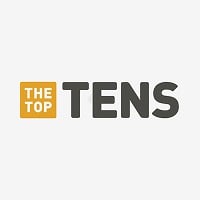 In Flames is a Swedish melodic death metal band from Gothenburg, Sweden, formed in 1990. ...read more.
In Flames We Trust! If you are from Romania/moldova thumbs up!
In flames albums like the jester race, whoracle, colony or clayman are extreme. That is true melodic / death metal msic. I don't like as much the later albums like a sense of purpose or soapf which are alternative metal but there are very good(not as good as episode 666, jotun, embody the invisible or the jester race) songs in them that must be listed.
In Flames is the greatest band I have ever heard. Their melodies and timing shifts place them in a category above all other bands I have ever come across, in the metal genre or otherwise. I can't think of a single song on all 10 albums that is not amazing. Since I discovered them I cannot stop listening. The Jester Race might just be the best album ever.
Their newer stuff is crap, when they started to add in nu metal elements. Great band though, but other bands are better. Should be higher then sepulture/
I'm not a big fan of death metal... Like, I understand why people like it but it's just no my cup of tea... But this band has something that I really enjoy
V 14 Comments
55
Kalmah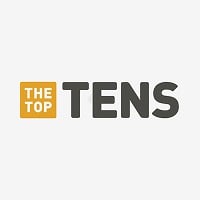 Kalmah is a melodic death metal band from Oulu, Finland that formed in 1998. In less than a year after its formation, Kalmah was signed by Spinefarm Records.
This is a band incapable of bad music
Gods of their genre.
Superb band. They sound like amon amarth but better
Awesome... Deserves to be in the to ten
V 2 Comments
56 Ouroboros
57
Allegaeon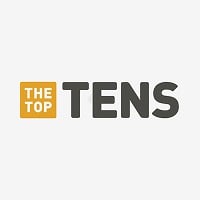 Allegaeon is an American death metal band from Fort Collins, Colorado, founded in 2008. They have released one EP and three studio albums.
Must in top 10 in the list.
so good - imabigpotato
58
The Faceless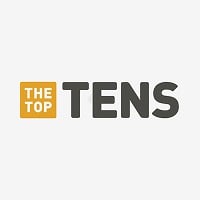 The Faceless is an American technical death metal band from the Encino neighborhood of Los Angeles, California.
59
Macabre
This band is so underrated they should be in the top 5! Check this band out you won't regret it.
True originals. Great heavy music, very brutal and fast, and with good songwriting. Plus they have a good sense of humor. Highly underrated
60
Chimaira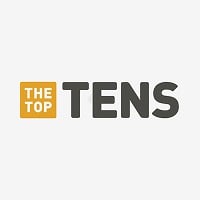 Chimaira was an American heavy metal band from Cleveland, Ohio. Formed in 1998, the group was a notable member of the New Wave of American Heavy Metal scene.
PSearch List
Recommended Lists
Related Lists

Best Melodic Death Metal Bands

Best Screamo/Death Metal/Metalcore Bands

Most Brutal Death Metal Bands

Top Ten Christian Death Metal Bands

Best Technical Death Metal Bands
List Stats
7,000 votes
257 listings
8 years, 209 days old

Top Remixes (65)

1. Death
2. Possessed
3. Morbid Angel

Nord666

1. Bloodbath
2. Amon Amarth
3. Cannibal Corpse

Pulsar

1. Death
2. Carcass
3. Sepultura

xxforeverxmetal
View All 65
Posts
Error Reporting
See a factual error in these listings? Report it
here
.