Best Deathcore Bands
eamon911
The Contenders: Page 2
21
Animosity
One of the first and best deathcore bands. Animal was a masterpiece and probably the greatest deathcore album ever made along with Fused Together In Revolving Doors and The Price of Existence
Go listen to Terrorstorm, Tooth Grinder, and The Black Page. Try to tell me these guys aren't the best deathcore band. Leo Miller is hands down the most unique vocalist in deathcore history - ThisNameWasStolen
22
After The Burial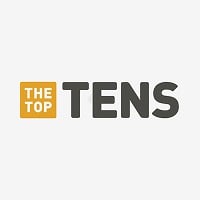 Justin Lowe's guitarwork was the best part. And I'm not just saying that because he died - he honestly was an amazing guitarist. R.I.P. - ThatStrangeKid42
V 1 Comment
23
Between the Buried and Me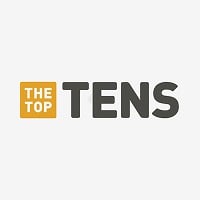 Between the Buried and Me is an American progressive metal band from Raleigh, North Carolina. Formed in 2000, the band consists of Tommy Giles Rogers, Jr.
HOW IS THIS BAND AT NUMBER 175 AHH! This is the greatest addition to music in the past 20 years and the best progressive deathcore band I've listened to in a long time.
The best band on this list but not deathcore
24
Shadow of the Colossus
More emotion than any other deathcore band (except maybe for Make Them Suffer) and better melodies and lyrics as well. Go listen to Beholder of Eyes, Insurgence, and The Dawning of a New Age and see for yourself - ThisNameWasStolen
More emotion in their music than any other deathcore band (except maybe Make Them Suffer) and better melodies and lyrics than any other in the genre as well - ThisNameWasStolen
25
The Contortionist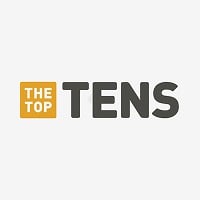 The Contortionist is an American progressive metal band from Indianapolis, Indiana. Formed in 2007, the band consists of guitarists Robby Baca and Cameron Maynard, drummer Joey Baca, vocalist Mike Lessard, bassist Jordan Eberhardt, and keyboardist Eric Guenther.
At first I thought they weren't even close to deathcore, but they are, and they're really good too.
V 1 Comment
26
Attila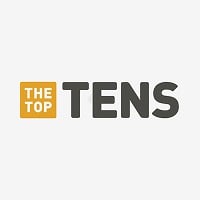 Attila is an American metalcore band from Atlanta, Georgia, formed in 2005. Frontman Chris Fronzak started the band in high school and, not wanting to use typical death metal terms, adopted the name from Attila the Hun, which he came across in a book.
They aren't even deathcore... Plus they suck
I'd think this band was better if they wrote some good lyrics and if Fronz would cease his rapping. He does death growls that are pretty good only to have them ruined by that garbage rapping.
If Nu Deathcore was a thing. Attila is it. They mix some great Deathcore and Nu metal
the best
V 8 Comments
27 Conducting From The Grave
29
Rose Funeral
More death metal than deathcore on their recent album, but still an extraordinary band. #5 on my personal top 10 followed be suicide silence, whitechapel, chelsea grin, and job for a cowboy.
30
Aversions Crown
Great band, great lyrics. My favorite deathcore band at the moment. Give them a listen
Great band, really been jamming to them recently. They're heavy and have awesome lyrics.
Great band, great lyrics. My favorite deathcore band right now. Give them a listen
V 1 Comment
31
Waking The Cadaver
These are no deathcore they are Slam, which in my opinion is better, so you need to check these guys out!
V 3 Comments
32
Glass Casket
Friends with the lead vocalist; also a founder of this sub-genre along with despised icon and through the eyes of the dead, but not given the deserved credit
Adam is a better vocalist than Mitch
Dusty and Ian are better guitarists than Mark and Chris
Sid is a better bassist than Dan
Blake is a better drummer than Alex
Glass Casket is better than Suicide Silence (who are still good though)
Listen to In Between the sheets and Genesis before voting for anyone else
V 1 Comment
33
In Dying Arms
The most talented screamer in deathcore thus far.
Let's get them to the number one spot asap.
Without a doubt one of the greatest bands ever!
V 1 Comment
34
The Acacia Strain
The Acacia Strain are the heaviest and the best band ever. The fact that they're not, at the very least, number 5 is depressing. Anyone who hasn't heard them are missing out and get with the program.
How the hell is one of the best deathcore bands ever outside the top 25?!
This band needs more love, it is honestly one of the top tens, not 33, their lyrics are pretty well thought out and well executed.
25 what the hell
V 3 Comments
35
Here Comes The Kraken
Most technically advanced, complex, and talented deathcore band out there. Their guitar work is top notch. Listen to "Confessions of what I've done", "Don't Fail Me Darko", and "From the Deepest Darkness" and you'll see what I mean.
V 1 Comment
36
Dissimulator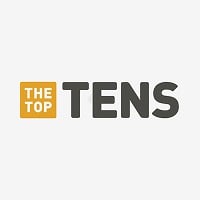 37
Motionless in White
These guys aren't deathcore, they're gothic metal, but they are probably one of the best modern metal bands I've heard and everyone looking for amazing metal should check them out.
V 1 Comment
38
Rings of Saturn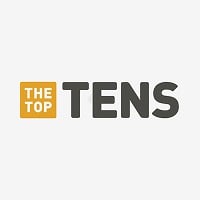 Rings of Saturn is an American extreme metal band from the Bay Area, California. The band was formed in 2009 and was originally just a studio project.
HOW ARE THESE GUYS ONLY 23!?!?!?! They are amazing, Ian Bearer is WAY better than Mitch Lutcher, who's band is number 1. Lucas Mann can play circles around any other guitarist here, and Aaron is a good drummer as well. When they aren't screwing with Guitar Pro they make awesome music, and no band has the sound they have.
Seized and devoured listen to it!
Great original sound, and brutal. Awesome group
Original sound, Technical, Miles Baker, and Lucas Mann are amazing guitarists, Aaron is a great drummer, And Refreshing from the chuggity Chug chug bands like Emmure.
V 17 Comments
39
Northlane
Amazing band, but it's not deathcore. Sorry.
Incredible band. Deathcore... No
40
Betraying the Martyrs
This band should at least me in the top 5!
Why are they so low down? Betraying the Martyrs are AMAZING!
The first listenable deathcore band I found
WHY 40... they are awesome
V 6 Comments
PSearch List
Recommended Lists
Related Lists

Top Ten Metalcore / Deathcore / Screamo Bands

Best Christian Metalcore/Deathcore Bands

Best Metalcore / Deathcore Bands

Top Ten Angriest Deathcore Bands
List StatsUpdated 25 May 2017
3,000 votes
226 listings
6 years, 355 days old

Top Remixes (20)

1. Whitechapel
2. Suicide Silence
3. Chelsea Grin
MetalFoREVer1228

1. Whitechapel
2. Suicide Silence
3. As Blood Runs Black
Gamer1270

1. Suicide Silence
2. Attila
3. Whitechapel
Fabio-Fabulous-of-swag-town
View All 20
Posts
Error Reporting
See a factual error in these listings? Report it
here
.