Best Deathcore Bands
eamon911
The Contenders: Page 3
41 AngelMaker
42
Motionless in White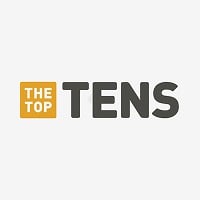 Motionless in White, often abbreviated MIW, is an American metalcore band from Scranton, Pennsylvania.
These guys aren't deathcore, they're gothic metal, but they are probably one of the best modern metal bands I've heard and everyone looking for amazing metal should check them out.
They should be ranked higher!
43
Dissimulator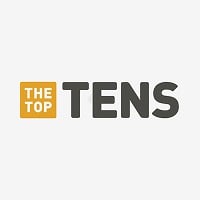 44
Northlane
Amazing band, but it's not deathcore. Sorry.
Incredible band. Deathcore... No
45
Betraying the Martyrs
This band should at least me in the top 5!
Why are they so low down? Betraying the Martyrs are AMAZING!
The first listenable deathcore band I found
WHY 40... they are awesome
V 6 Comments
46
Fit for an Autopsy
Such a great band. Should be higher on the list. If anyone listened to the albums Absolute Hope, Absolute Hell and The Process of Extermination would understand. Hellbound isn't that great though.
Seriously, 69? What the hell... these guys are still one of only three or four "deathcore" bands I religiously listen to (the others being Thy Art is Murder and Make Them Suffer, and Wage War if you can count them) because every other band on here sounds exactly the same. These are one of the only truly original bands in this genre...
The Process of Human Extermination is a great album. This band should be in a better spot on this list considering that half of these bands aren't even deathcore.
FFAA should be on number 1. These guys deserve so much more than just 68... I think you can compare them with the older SuSi album You can't stop me now...
V 1 Comment
47 Chainsaw Disaster
48 See You Next Tuesday
49
Bleed From Within
One of the best of the list, absolutely better than Chelsea Grin or Suicide Silence.
Really good and underground band! They should be higher
Don't like colony but damnation is a sick song. Humanity was very Melodeath influenced, I'm sad to see they're going down the same path BMTH did. They were really good before Colony.
V 1 Comment
50
Aegaeon
Perfect instrumentals with very low growling!
V 1 Comment
51
Make Them Suffer
This is one of the most brutal and most awesome deathcore bands ever! Widower, Weeping Wastelands, epic songs, check them out!
They are incredible. The well is heavy as absolute hell. They have some sick breakdowns too.
I don't understand why non deathcore bands are above these guys? These guys should at the very least be in the top 15!
As a huge fan of Deathcore I would honestly rank this above 5 at least, I mean how can motionless in white be above Make Them Suffer in a Deathcore list? this is insane man!
V 3 Comments
52
Chimaira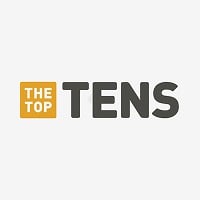 Chimaira was an American heavy metal band from Cleveland, Ohio. Formed in 1998, the group was a notable member of the New Wave of American Heavy Metal scene.
V 1 Comment
53
Veil of Maya
Easily one of the best bands I have ever listened too the vocals are second only too those of Mitch Lucker of Suicide Silence but the guitar is by far the best guitar I have ever heard and tge song Punisher is easily my favorite song.
Best band indeed but they had slipped from deathcore like Suicide Silence to metalcore with deathcore like vocals such as Oceans Ate Alaska. Good band though!
Veil are amazing musicians but I feel are a little too technical to be thrown into the "deathcore" genre...
V 2 Comments
54 Walking Dead On Broadway
55 A Black Rose Burial
56
A Skylit Drive
Great band but not even close to being deathcore they are post hardcore
57
Enterprise Earth
If Whitechapel and Oceans Ate Alaska had a baby, it would be this awesome band! Love these guys!
The lead singer Dan Watson has a real talent he is an amazing vocalist and uses it to develop brutal and fast past songs their new album patient zero comes out friday the 11th of december. Great band highley recommend.
Most brutal deathcore band ever,dan watsons vocals r the most brutal out there
V 1 Comment
58
The Faceless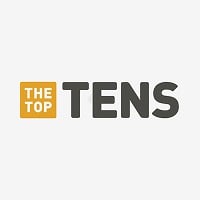 The Faceless is an American technical death metal band from the Encino neighborhood of Los Angeles, California.
Why is the faceless on here. This band is Tech Death, not Deathcore.
The only deathcore band I can stand alongside aversions crown.
The faceless is better than more than half of these bands! Just listen to Leica and the ghost of a stranger! Akeldama was a masterpiece
59
We Butter the Bread With Butter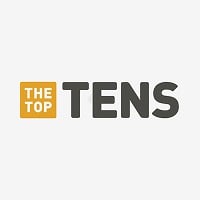 We Butter the Bread with Butter is a German metalcore band from Lübben, noted for their heavy use of electronic music characteristics.
Best weirdest German Pop Deathcore band ever, their new stuff is going to be amazing.
Didn't think I would like them.. But they are pretty awesome
Just underrated! The vocals are just sick
Why they 48? :( They best...
V 5 Comments
60
Fallujah
Fallujah is one of the best things since Christ, but they aren't deathcore anymore. They changed to progressive tech death. They're absolutely amazing though
PSearch List
Recommended Lists
Related Lists

Top Ten Metalcore / Deathcore / Screamo Bands

Best Christian Metalcore/Deathcore Bands

Best Metalcore / Deathcore Bands

Top Ten Angriest Deathcore Bands
List Stats
4,000 votes
228 listings
7 years, 232 days old

Top Remixes (23)

1. Whitechapel
2. Suicide Silence
3. Chelsea Grin
MetalFoREVer1228

1. The Red Chord
2. Animosity
3. Shadow of the Colossus
ThisNameWasStolen

1. All Shall Perish
2. Slice the Cake
3. Through the Eyes of the Dead
Spineapple
View All 23
Posts
Error Reporting
See a factual error in these listings? Report it
here
.