Best Dentistry School In the Philippines
Top ten best dental universities in the Philippines

1 University of the East

F or over 60 years now, the University of the East (UE) has offered quality education to countless graduates who eventually become the country�s top achievers and dynamic leaders. This long tradition continues at the College of Dentistry that now offers not just one but four Master of Science in Dentistry Programs" the first ever in the Philippines!
Collectively known as POPE" short for Periodontics, Orthodontics, Prosthodontics and Endodontics" these three years specialty courses are designed to provide dental graduates with continuing dental education that is within their reach" to broaden their interests and abilities, and to transform them into competent dental professionals at par with the world�s best. With its distinguished faculty, state"of"the"art facilities, and a library over 2,000 titles and 5,000 volumes of professional dental books as well as local and international dental journals, UE is the ideal place to secure your future in the highly competitive and evolving ...more

For years now one thing I won't forget is having to be part of fortunate students who studied in UNIVERSITY OF THE EAST not just because of the reputation it has, low tuition fees, and accommodating staff always ready to wear a smile even if students are unruly, that was of course based on what I had experienced, and on top of that it is the only school with the big heart for those who really want to graduate, she has a heart for poor students and to those who go wayward she has the loving heart to welcome her prodigal sons and daughters back. This is the only school where relationship is an important factor without discrimination. Teachers to students, students to students, they are building a family where society today builds barriers and indifference. I still remembered my countless promissory notes and the polite smiles of the staffs whenever I ask one. They understood! Now that I have kids and had them enrolled in this University to take up Dentistry, Accountancy and high ...more

University of the East is the home of topnotchers. Not everyone in the pre-dent can enter the proper. Only the best remains, which the school has continued the tradition over the past years, producing the best dentists in the country. Quality over quantity as they say, regarding the comparison with other dent schools around the country, with many passers but having little knowledge compared to Dentists who graduated in UE.

Consistently placing a passing mark of 95-100% in the dental boards with more than 50 examinees per board exam

2 Centro Escolar University

Centro Escolar is not only equipped with the best facilities for the profession, it also showcases the best print, non-print and online databases to support and supplement the programs offered. The faculty line up is composed of the best among the field thus producing the most competitive and efficient dentists not just in the Philippines but all over the world. kstark

Advance in all tech use in dentistry. Quality education with advance approach in terms of new innovations. It help the student to be independent and Self advancement

It develop not just the knowledge and skills but also in terms of attitude. The best school producing the most competitive Dentists.

Centro Escolar University is the school of the best dentists in the Philippines!

3 University of the Philippines

UPCD offers the best dentistry graduates, simply because, they don't let students who are half-baked get in, and they don't let students who are not on top of their game go out.

UP is the best for Dentistry.

It's U.P. tHAT says it all. Great school despite challenges with clinical facilities. Still offersbthe BEST academic
And clinical foundation.

The best and the brightest!
It is always #1...basing from results of the board exams. It was released by the Professional Regulations commissin.

4 Our Lady of Fatima University

100 percent passing rate, approachable college secretary and world class professors

OLFU aside from affrodable tuition fee, quality of education was given for the best for the future dentist

Excellent dental school!

It's not crowded in OLFU and 100 percent board passing... New building

5 University of the Visayas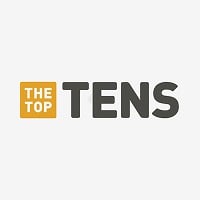 The University of the Visayas is an educational institution located at Cebu City, Philippines. It is billed as the first school in the entire province of Cebu who gained a university status.
Top university in Dentistry
6
Emilio Aguinaldo College
The professors are really on focused with his/her students when it comes to studying.
One of the best school ever when we're talking about dentistry
I think its one of the best, because this is only the dental school here in Cavite
One of the best!
7
Cebu Doctors' University
I am currently enrolled in this University. I have noticed since I had studied here, I have had a lot of knowledge about Science even though I am still in my 2nd year Pre-Dentistry student. They truly TRAIN THE BEST HANDS HERE for excellent dexterity on dental work in the future.
The school has state-of-the-art facilities fit for proper education in the field Dentistry. There is a 100% assurance that those who graduated from Cebu Doctors' University - College of Dentistry would excel in their professions in the future.
The best facilities ever! The best one in the philippines! Everything is brand new. CDU IS NOT CROWDED unlike other school. If you want one on one hands with your CI this is the right. This is the school where student us not only good in theory but also one of the best in practicals.Consistent 100% passing rate.
To think that cdu is from visayas, where connections and info is far compared to schools in manila, still this school excels. Kudos to cdu students
8
University of Baguio
100% passing rate for many years now,
High quality education, in theory and also in the laboratory,
Than the above this is wrong
University of Baguio is the best university so far here in CAR (opinion). When it comes to the field of Dentistry University of Baguio offers high quality education that is affordable to all students.
Graduates From University of Baguio are now practicing what they had learned from the scchool. I am from Laguna yet I go and trusted dentist from this well known school of Baguio
Guaranteed and I'm a patient of a dentist who graduated in this school. He doesn't just do it for money but with passion.
9
National University (Philippines)
You will pay a lot in Laboratory fees but in reality they will just make you draw, like a preschooler. don't enroll.
With the new Dentistry building, new facilities, and great professors... NU will surely make it to the top. And unlike others, this university isn't crowded.
Dentistry now at NU is very improving and striving for the best! Not only in academic but also very good at clinical. Compare for the last decades.
Not advance technology
10
Davao Medical School Foundation
DMSF has the latest facilities with their best, competitive professors in the field of Dentistry...
They have latest facilities or you called simulation center for their clinics.
Hahaaa first comment though haha
DMSF have 100% ratings of detntistry passers they have also foreigners students such as indians. Most of there students are indian than filipino students
The Contenders
11
De Ocampo Memorial College
Being the first dental school in the Philippines, definitely DOMC would probably be seen in the list of the top schools for Dentistry. Keep it up.
We live and learn with knowlegde tool.
Proud of DOMC
OCAMPIANS : We don't just create SMILE,
we BUILD HAPPINESS.
SOAR HIGH DOMC!
#PROUDOCAMPIANS
12
Pines City College formerly: Pines City Educational Center
Hand skill + Intelligence + Warm heart = Dentist.
This is best school to have those with reasonable tuition.
Very approachable CIs. Students are well trained specially in practical part. Students are very confident in any cases being done, especially in surgery... affordable tuition fee.
Massive chances for clinical experiences
"Best shool for gaining your confidence in all aspect of dentistry"...
13
Southwestern University
The only university in the Visayas and Mindanao with faculty members who have Ph.D. in Dentistry from international schools.
Most of the teachers are graduate of international universities in their master degrees and there are also number of international students here that have been excelling in the field.
Teachers here are experts in the subjects they are teaching. The university has produced already league of topnotchers from the first year it started until now.
We are consistently 100% in practical phase. And recently, We have topped the exam (1st and 2nd).
14
Adventist University of the Philippines
It is a new dental medicine program but they have consistently done well in national boards. The School is also affiliated with Loma Linda University School of dentistry one of the top programs in the US.
It has a very nice facility, lots of dental chairs, nice clinics and good service
Its an adventist university
It's an adventist school
15
Manila Central University
Clinical requirements can be finish right on time...
One of the best dental school! well balance both clinicals and theoriticals.
i love mcu
I LOVE YOU MCU!
16
Unciano College
How much is the average tuition fee for pre-dentistry and dentistry proper in Unciano College Manila?
17
University of Perpetual Help - Binan Campus
I want to enroll in this school because of its quality and prestige as university. See you soon.
Competent faculty members
One of the best in southern luzon
University of Perpetual Help Binan Campus is one of the BEST
18
Iloilo Doctors College
WORST COLLEGE THAT ANYONE CAN IMAGINE...HORRIBLE...TEACHERS MISS CLASSE CS, TEACHERS MISS PARENT TEACHER MEETINGS, SCHOOL PRESIDENT CAN NEVER BE FOUND, RAW SEWAGE OUTSIDE THE MAIN GATE... STAIRS FALLING APART DUE TO TERMITES, SO THE SCHOOL IN UNSAFE...WHAT A WASTE OF ONE YEAR FOR MY SON TO ATTEND THIS GARBAGE SCHOOL...THE TEACH ONLY IN ILOCANO DIALECT...ENGLISH RARELY USED...….STUDENTS HAVE TO MISS CLASSES TO TAKE PUBLIC TRANSPORTATION ALL THRU ILOILO CITY TO HOPEFULLY FIND THE BOOKS THAT ARE REQUIRED BY THE TEACHERS... SOME OF MY SONS TEACHERS DID NOT EVEN ATTEND CLASSES THE FIRST DAY...…..OFFICE OPENS AT 8AM..AND THE OFFICE WORKERS ARE STILL EATING BREAKFAST AT 815AM...DAILY...NO AIRCON FOR THE STUDETS...40 TO 50 STUDENTS IN EACH CLASS...…..THIS SCHOOL IS A CESSPOOL WITH RAW SEWAGE JUST OUTSIDE THE MAIN GATE...…..DO NOT SEND YOU KIDS TO ILOILO DOCTORS COLLEGE...WASTE OF TIME AND MONEY...….
Tuition fee costs around 40-50k. Low quality of education, low quality of facilities.
200+ yung clinicians and only 35 dental chairs are provided.
CIs only send you YouTube links for practicals (for example reduction for jacket crown, you have to learn thru YouTube).
When you ask questions they will just yell at you things like "use your initiative" or "ask your classmates first before you ask us ".
ust don't enroll at this school.
19
Lyceum of the Philippines University - Batangas
Top provider of dental professionals in the region.
Best dental school in the region
20
Virgen Milagrosa University Foundation
Because of they are too much potential in everything
21
University of La Salette
Any Dentistry course here? How about in Santiago City?
22 Misamis University
23
Ago Medical and Educational Center
One of the best dental school. graduates are clinically trained to become excellent dental practitioners.
24
University of Santo Thomas
"Dentistry in UST is immaculately studied by thomasian student "
-Advance tools in dentistry courses
-100% ratings of DAt
Be a thomsian now!
25
Mindanao Medical Foundation College
Best instructors in whole school in PH
26
University of Bultik
"The best school for dentistry is here"
27
University of Desiree Dacanay
"One of the most prestigious school's in the Earth
28 Mindanao State University
BAdd New Item