Best Disciple Songs
daronarmandomlknlopez
The Top Ten
1
Dear X, You Don't Own Me

Song just sounds inspiring, well put together, and amazing message behind the lyrics. Dear x, you DON'T own me!
This song is epic and deserves to be way higher on the list. It's much better than Rise Up in my opinion.
It's their best song, it should be on top.. way more better than Rise up... AWESOME LYRICS
Go ahead put a target on my forehead you can fire but you got no bullet
4 Comments
2
Things Left Unsaid

The lyrics are powerful and relatable; I honestly love this song.
Great song... So true
Great Song, always on repeat
Great ballad
1 Comment
3
Once and for All

Great way to start your day with this song right here and to talk to god
This song will clean all your shame
Great worship song I listen to it every single day it reminds me of what christ did for us on the cross, praise god😊
4
Rise Up

This is an Japanese song for encouraging all of the young ones to keep learning and seeking for their dreams, which is definitely suitable for the opening performance of 2012 London olympic games~
Hey! Say! JUMP Is boyband/idol group who always do hard work for their dreams since children. And bring so much inspiration for all fans around the world. Arigatou Hey! Say! JUMP, I hope you all guys can performance in 2012 London Olympic Games.
We're bout rise up!
5
Worth the Pain

6
Someday

Amazing. Simply outstanding. One of the best songs I've ever heard. This should be #1. - Alpha101
This and Dear X are the two best.. should be much higher
It's just amazing.. brilliant music, heartwarming lyrics.. a perfect example of what a good song should be like.
"Someday we will rise above the pain of this world
Someday the grave and death will lose their sting
There'll be no more tears and no more shame
And all our scars will fade away
Only love will remain, someday"
7
After the World

This is actually the best song from disciple... The emotionally beautiful lyrics, music and all are just brilliant - arpanvinayak
Our wedding song
Love this song
8
Erase

9
Deafening

10
My Hell

The Contenders
11
Scarlet

12
Game On

13
Remedy

This one should be #1, or at least #11
14
Invisible

I really like the song, I never went theough depression but I feel it would really help people with depression cope with their problems. The song is also awesome, my favourite song from disciple and the first one I heard from them.
This should be number one
15
Battle Lines

16
Scars Remain

This shows us how we view others from hard times
This is my FAVOURITE Disciple song!
Best song in my opinion
17
One More Time

18
Draw the Line
Awesome song with awesome meaning... Can help people stop their satanic addictions - arpanvinayak
It's a great song from their new album, O God Save us All. Check out the song because I guarantee that when you hear the song the you will love it. Even the lyrics of the song make it great
19
Outlaws

It is no doubt the best of disciple. very pacey and very beautiful. If you haven't heard this song please do. now.
20
Before You

21
In the Middle of It Now
The best song of Disciple. Used by Curt Hawkins. Possibly one of the best themes in WWE.
22
Shot Heard 'Round the World

A REALLY REALLY kickass song that urges you to chin up, even if you are sick to the point of death!
23 Suicide
24 Remake
25
Westlife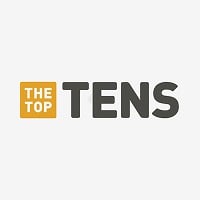 Westlife were an Irish boy band, formed in July 1998 and disbanded in June 2012. Originally signed by Simon Cowell and managed by Louis Walsh, the group's final line-up consisted of Nicky Byrne, Kian Egan, Mark Feehily, and Shane Filan.
Their song can deeply shocked my heart, whenever I most need to encourage and comfort, their song can encourage me to advance
--Westlife fan from China
26
Watch It Burn

27
The Wait is Over

This song is one of the best Christian-rick tunes ever - and certainly the best from Disciple
28
O God Save Us All

29
The Ballad of St. Augustine

My favorite disciple song! The drums and guitar are amazing
This is how we look with out God in our lifes
30
Radical

Suprised to see the song so lower in the list but this is by far the best song I've heard from disciple, the lyrics are just awesome
31
Unstoppable

32
How Deep is Your Love

33
Regime Change

34
I Just Know

35
Lay My Burdens

This is the best song I have heard by them... Great guitar.. Great vocals! Superb - metaljackson
When we really see how far we are from the TRUTH...D. Rock
36
Lion

37
Shine Down

One of my favorites off the album...all around good album. D. Rock
38
Angels and Demons

39
Phoenix Rising

40
The One

Great song. Best song on oh god save us all
Amen.
41
Trade a Moment

42
R.I.P.

43
Someone

Badass riff with a killer chorus
44
Purpose to Melody

45
Collision

46
Yesterday Is Over

47
The Name

Jesus jesus precious jesus
48
Revolution: Now

49
Eternity

50
Attack

Hang on to every word HE ever share with you...D. Rock
PSearch List
Related Lists

Best Songs from Disciple's Long Live the Rebels

Best Skillet and Disciple Songs

Best Songs from Disciple's Attack

Best Songs from Disciple's Scars Remain

Top Ten Best Songs from Disciple's O God Save Us All
List Stats
300 votes
55 listings
7 years, 269 days old

Top Remixes (6)

1. Scars Remain
2. Shot Heard 'Round the World
3. Dear X, You Don't Own Me

daronarmandomlknlopez

1. Dear X, You Don't Own Me
2. Things Left Unsaid
3. Deafening

stickmonster

1. Someday
2. My Hell
3. Erase

Brando97
View All 6
Error Reporting
See a factual error in these listings? Report it
here
.