Best Disney Channel Actresses and Actors of 2013
The Top Ten
1
Dove Cameron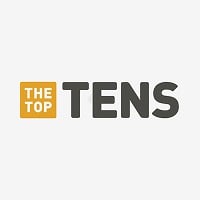 Dove Cameron is an American actress and singer. She is known for playing a dual role as both title characters in the Disney Channel teen sitcom Liv and Maddie.
I think Dove Cameron is PERFECT for the role as Liv and Maddie. It's already hard to act two different people much less on the SAME SHOW! She is able to be the fashionista, high-maintenance, cute Liv and is able to rock the sporty, lower voiced, down to earth Maddie and make them look different. She is one of those Disney Actresses that hasn't gone down the "deep end." She is able to sing amazingly and is really a good role model for everyone! Not to mention that it is so cute her boyfriend acts Dicky on the show and is like a foot taller then her!
Dove Cameron is a natural! She should be #1!
To special to be 11th, should be #1! Love her by the way!
Dove Cameron is way better than any actresses iv'e ever seen! - trinitybell
V 2 Comments
2
Selena Gomez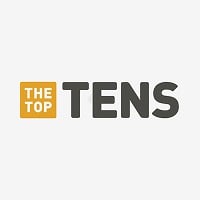 Selena Marie Gomez is an American actress and singer. She is best known for songs like "Come & Get It", "Good For You", "Same Old Love", and "Naturally". Selena Gomez's voice is mezzo-soprano but she usually sings in alto. She is best known for her role as Alex Russo in Wizards of Waverly Place.
Selena is amazing such a talented girl I watched her audition for Disney Channel on YouTube she was quite young and even then her acting was amazing she is just a star. Her singing makes me smile. I am her biggest fan. She is definitely my role model and a great one.
Selena Gomez is an amazing actress and it's believe able! She is not a pain she is an amazing singer and an even better person and she is down to earth.
Now she's a pain but in WOWP she was pretty believable in her acting. She was a legend now she's clingy singing brunette
Selena is really talented and I love how she acts
V 4 Comments
3
Debby Ryan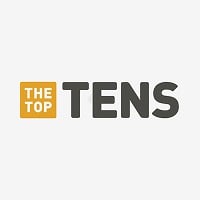 Deborah Ann "Debby" Ryan is an American actress, director, and singer. Ryan is known for starring as Jessie Prescott in the Disney Channel Original Series Jessie and as Bailey Pickett in Disney Channel's The Suite Life on Deck.
Debby Ryan is awesome. I love how she acted on the suite life on deck and now on Jessie. I also like how she has not gotten crazy
Debby Ryan will always be the best actress, all these other disney stars are amateurs.
I really like Debby cause she is a great actress and she is super funny and beautiful
Debby Ryan has grown up to be arelly good actress
V 2 Comments
4
Laura Marano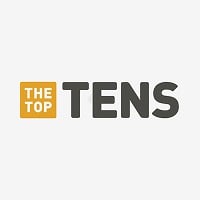 Laura Marano is an American actress and singer, best known for her starring role in the Disney Channel series Austin & Ally as Ally Dawson.
Laura Marano is perfect to be number 1. Not only is she an amazing actor and singer, she's also a huge inspiration to kids all around the world. This world needs more people like Laura. Maybe then will the world truly change.
Her for sure I don't know who the top two are but yah laura
What shes not number one?!?
Laura totally deserves number 1 she is an amazing actress bad hair day is amazing as well as austin and ally and she is so supportive to the world
V 12 Comments
5
Peyton List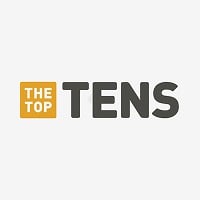 Peyton Roi List is an American actress and model. List is best known for playing Emma Ross on the Disney Channel comedy series Jessie and Holly Hills in the Diary of a Wimpy Kid film series.
Peyton List is such a good actress! She does such a good job acting with a bunch of kids and yet making herself act a bit more mature. She acts out her "blonde" moment really well and doesn't do it stupidly. She embraces her kinda height really well. I think over all she is a good role model for a bunch of teen girls!
I absolutely LOVE Peyton. She is my all time favorite. She is so talented and has great potential. Her acting is what inspired me to start acting. She is awesome. I love Peyton List!
I love Peyton list I always wanted to see her whole cast of Jessie and I also love her outfits I look them up on YouTube
She's a blond bimbo I hate her so much
V 5 Comments
6
Bridgit Mendler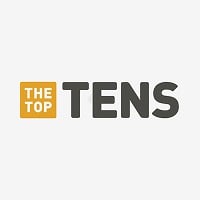 Bridgit Claire Mendler is an American actress, singer, and songwriter. In 2004, she began her career in the animated Indian film The Legend of Buddha.
I love her. Not only is she pretty but she is an amazing actress and an even better singer! I would put her number 1 for this list and any other list that has to do with best actress and best singer because she really is!
I went to her concert I met her I love her and I like Laura Marano and all but she really shouldn't be number 1 because she's not even that good of an actress but Bridgit is my very favorite
One of Disney's best actresses. I really love her, she's a great actress and singer - dragonfly99
She is one of those actresses that have managed to maintain a clean record SO she is definitely the best for me👍👍
V 2 Comments
7
Maia Mitchell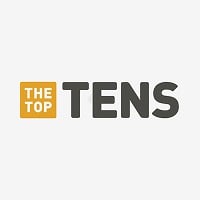 Maia Mitchell is an Australian actress and singer. She is known for her roles as Brittany Flune in the children's television series Mortified for the Nine Network, and as Natasha Ham in the Seven Network's teen drama Trapped.
She was really good in the fosters and teen beach movie
Ok Maia is such an awesome actress! And she's so pretty
Maia mitchell is awesome she guest starred in jessie as shaylee. And she is starring in teen beach movie.
Maia is amazing and deserves more credit for her acting she's from Australia but she can do such and amazing American accent how can you not love her 💕 (by the way if your a raura shipper and you don't like Maia suck my ass)
8
Olivia Holt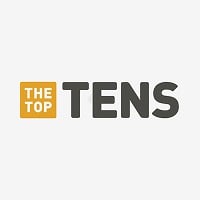 Olivia Hastings Holt is an American actress and singer who starred in the Disney Channel Original Series I Didn't Do It.
Plays on I didn't do it and she used to play on kickin it
9 Kali Rocha
10
Ross Lynch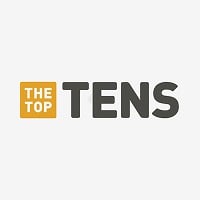 Ross Shor Lynch is an American singer, songwriter, actor, and musician. He is one of the founding members of the pop rock band R5. As an actor, he is known for his debut role as Austin Moon on the Disney Channel original series Austin & Ally, and for his role as Brady in Disney Channel's Teen Beach ...read more.
Ross Lynch is the perfect role model for kids, preteens ( such as myself ), and teenagers. He takes advantage of his fame by joining the Friends for Change program and getting kids involved in nature. Despite the fact that he's an amazing singer and dancer, he's also a big sweetheart and an inspiration. He has motivated kids, such as myself, to get connected with nature and help the environment in anyway they can. I know for sure that he has changed my perspective of the way I see nature and got me believing that anything is possible as long as you work hard to accomplish your dreams. It's amazing what a person/actor like him can do just by being himself and standing for what he believes in. Just by doing so, he's changing the world.
Ross Lynch is an amazing actor who's not afraid to be himself and motivates kids all around the world! He's a huge sweetheart and has taught many kids, including myself, that nothing is impossible as long as you work hard to accomplish it! He deserves to be the king of all Disney Channel actors of 2013!
I can't believe he's not number one! He's an amazing actor, singer, and good looking. Ross and Calum Worthy are probably the best actors on austin and ally. But don't get me wrong, laura marano and raini Rodriguez are great actresses too! Oh, and R5 rocks! I love all their songs!
Ross you really should be in Disney Channel again and your band R5 which includes 3 of your siblings which is Riker, Rydel, and Rocky. Than you have your honorary brother which is Ratliff and you guys found him in a dance studio. Than you have your little brother Ryland which he is a DJ. Than you got your mom and when Ratliff and Rydel gave a tour of you guys tour bus you and riker are your moms favorite sons. That doesn't mean that she doesn't love Rocky, Ryland, and Rydel. Your mom gives love to all of you equally. It doesn't mean that she hates Rocky, Ryland, and your only sister Rydel she just wants to love you all. Same thing as your dad he loves you and your siblings for how you are. You all have different personalities like Riker is the leader because he's the oldest Rydel is the beauty sins she wears lots of makeup than Rocky is the brains sins Rydel wanted life advise from him and said that he's smart from all of you. Than you are the athletic one because you are serious when ...more
V 3 Comments
The Contenders
11 Leigh-Allyn Baker
12
Zendaya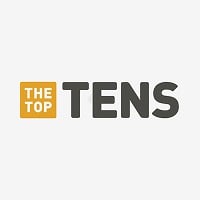 I just love her style, her personality, her charisma and she is so talented, hardworking and she deserves the best of everything in life
She is a pretty good actor. I think she is way better than Bella. She would be able to make it on her own.
Love zendaya fashion and her passion for dancing especially in replay music video. I would love to meet zendaya.
She'll be better in 2014.
V 1 Comment
13
Bella Thorne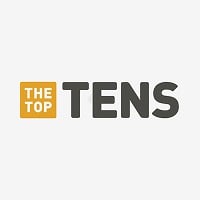 Annabella Avery "Bella" Thorne is an American actress, writer, model and singer, released EP "Jersey" in 2014. Best known for "Shake It Up!" 2010-2013. Has starred in "Blended", "The Frog Kingdom", "The Duff", "Big Sky", "Ratchet & Clank", "Alexander and the Terrible, Horrible, No Good, Very Bad Day" ...read more.
She has a heart of gold! I wish Zendaya and her would star in a show together again.
14
G. Hannelius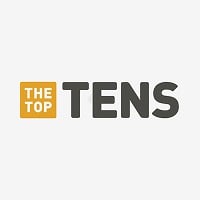 She's really good actress! I hate most of the actors on Disney Channel, but she's amazing! Shes so good with comedy, and she makes such believable characters. She's really way too talented to be on Disney Channel. She's so gorgeous and has an amazing fashion sense. I love watching her interviews, she's so sweet and like able! Her music... Well her earlier songs weren't all that good, except Papercut, but Stay Away and Moonlight are so good!
I think that G. Hannelius is an AMAZING actress. She really has a handle on being the lead character in "Dog With a Blog." She always gets picked on for being so skinny but she embraces it well and dresses SUPERBLY! She is able to embrace her geeky chic role and makes the whole audience love her!
I Hate her she is a you know wht
I HATE HER SO MUCH!
15
Billy Unger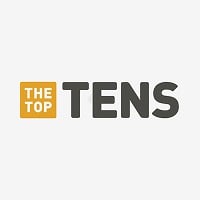 William Brent "Billy" Unger is an American actor. He is known for playing Chase Davenport on the Disney XD series Lab Rats and Lab Rats: Elite Force.
16
Cameron Boyce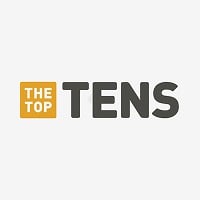 Cameron Boyce is an American teen actor best known for his roles in the feature films Mirrors, Eagle Eye, Descendants, Grown Ups, and Grown Ups 2, as well as for his starring roles as Luke Ross on the Disney Channel comedy series Jessie and as Conor on the Disney XD series Gamer's Guide to Pretty Much ...read more.
Best actor on Jessie, (of course every one else can act good too) But he's the BEST!
He is awesome and better than Ross lynch
He is funny, cute, and awesome.
Hey,Guys! It's Me, Peyton List! Could you PLEASE stop mobbing over my boyfriend? I'm not mean, but me and Cameron are kind of a thing.
17
China Anne McClain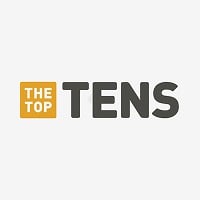 China Anne McClain was born on August 25, 1998 in Atlanta, Georgia . She is of African-American descent . China Anne McClain is a singer for her band, McClain, which she is in along with her sisters, Lauryn and Sierra . China Anne McClain is known for her starring roles in Disney's Ant Farm, and Tyler ...read more.
I like her she is funny and an amazing singer for a 14 year old. If you think I voted for her your wrong I just thought she deserved to be in this list. I voted for Bridget Mendler, she is pretty and an amazing actress and an even better singer.
She as gorgeous as hell and she sings magically.
Shes gorgeous! even though shes 181 - trinitybell
18
Sabrina Carpenter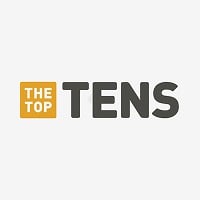 Sabrina Ann Lynn Carpenter is an American singer, songwriter and actress. She stars as the young version of Chloe Goodwin in The Goodwin Games and as Maya Hart in the Disney Channel series Girl Meets World. She plays Jenny Parker in the Disney Channel Original Movie Adventures in Babysitting . (She) ...read more.
Best singer in the world. She s extremly inspirirng, too.
19
Dylan Sprouse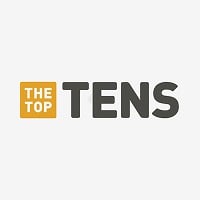 He is such a great actor since he was a little boy! He's the best
20
Jake Short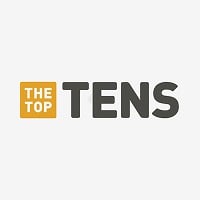 Jake Short (born May 30, 1997 in Indiana is an American actor,known for his roles as Fletcher Quimby in Disney Channel's comedy series A.N.T. Farm and as Oliver in the Disney XD original series Mighty Med and Lab Rats: Elite Force.
He is really funny and cute
He be Disney Channel movie with sierra mccorick where his character has a crush I her character.
21
Sierra McCormick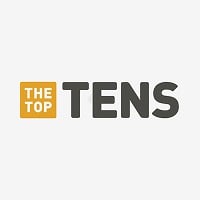 Sierra McCormick is an American actress. She is known for her role as Olive Doyle on the Disney Channel series A.N.T. Farm.
I think she should get her own show and get a lead role in Disney Channel movie and show also be a recurring character she a lot more than China Anne McClain. She should date peyton meyer from GMW.
22
Stefanie Scott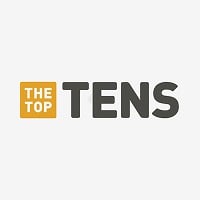 She get a lead role and her show too. She guest star in ididnt do it, mc undercover fotm, gamed own.
23
Carlon Jeffery
He is so cool and funny
24 Caroline Sunshine
25
Peyton Meyer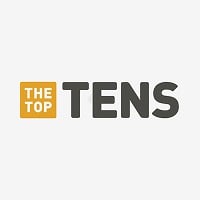 Peyton Meyer is an American actor. He is known for his role as Lucas Friar on the Disney Channel television series Girl Meets World, and his earlier recurring role as Wes Manning on Disney Channel's Dog with a Blog.
He should date sierra Mccormick and play her boyfriend and crush in a movie. And move another DC show with her.
I think that him and Sabrina (Maya in girl meets the world) should be togheter becaose they are perfect actors and togheter they will be stars
BAdd New Item
Related Lists

Best Nickelodeon and Disney Channel Actors and Actresses

Best Disney Channel Actresses

Prettiest Disney Channel Actresses

Top Ten Best Disney Channel and Nickelodeon Actresses of 2018
List Stats
200 votes
25 listings
5 years, 283 days old

Top Remixes
1. Dove Cameron
2. Selena Gomez
3. Debby Ryan
Disney1994
Error Reporting
See a factual error in these listings? Report it
here
.