Best Disney Channel Shows of 2010
All the disney shows that haven't ended from the beginning of January (including Jonas L.A basically)
The Top Ten
1
Wizards of Waverly Place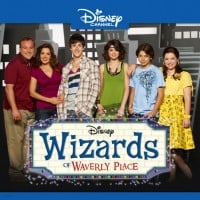 Wizards of Waverly Place is an American fantasy teen sitcom which ran from October 12, 2007 to January 6, 2012 on Disney Channel. The series was created by Todd J. Greenwald, and stars Selena Gomez, David Henrie and Jake T. Austin as three wizard siblings with magical abilities competing to win sole ...read more.
I miss Selena on this show because is my role model. I really want this show to come back and it was the only good show on Disney Channel. I will really really really miss it. I love max because he was so funny, I love Justin because he was clever and he made me laugh, I love harper because she wore so many funny dresses, I love Theresa because she was a very good mother, I love jerry because he was entertaining, but most of all I love Alex because she was a very funny character and really pretty. I am going to miss this show! It feels like it just started!
The characters are so funny and I love the magic they do in it, I love selena gomez aswell from all characters- basically its just a funny and great show! XD :P :) (:
I heart almost all disney CHANNEL shows but not disney junior I am not the age target. I must say I do not cartoons on disney, but phineus and ferb is not fantastic but I like Ashley tisdale she knows how to act, do not say I am dumb for it not being my favorite show in the world, people who do that need to getaway life. I was glad wizards of waverly place is number one rather than phineus and ferb, NO offense. I do agree the maze in this shows finale was like the forth Harry potter movie/book. Do you think it was still good though? I do. It was a good show, though while it lasted, pretty good. Selena gomez is a good singer, actor, and, she is pretty.
I miss this show so much! I don't know why they took it off from Disney Channel! I know the show is over, but the least they could do is play re-runs!
2
Phineas and Ferb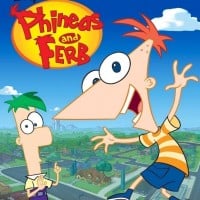 Phineas and Ferb is an American animated comedy-musical television series. Originally broadcast as a one-episode preview on August 17, 2007 and again previewed on September 28, 2007, the series officially premiered on February 1, 2008 and ended on June 12, 2015 on Disney Channel, and follows Phineas ...read more.
Phineas and Ferb rocks! It should be first! The best Disney show ever!
phineas and ferb really should be at the top, suite life on deck is gross, phineas and ferb have the coolest 2d animation and the dialoges are greatt
I used to watch this show a lot but I got older and just really uninterested :/ I mean come on?what will happen when and IF the show reaches '104 days of summer vacation' Thus it being number one in 2010... It just kinda went downhill.
Awesome characters and songs
3
The Suite Life On Deck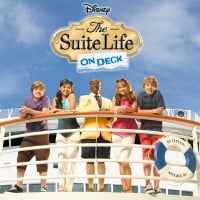 The Suite Life on Deck is an American sitcom that aired on Disney Channel from September 26, 2008 to May 6, 2011. It is a sequel/spin-off of the Disney Channel Original Series The Suite Life of Zack & Cody.
I Grew Up With Suite Life With Myself On The Deck.
THE REST OF THESE ARE DREADFUL ESPECIALLY SHAKE IT UP! IT 'S SO HORRIBLE! BUT THIS WAS INCREDIBLE! The reason they left Disney is because they didn't want to become what the Disney stars become! They said they'll go to college, and come back new! The reason they REALLy left is because they were gonna do a new season directed and produced by THEM and they couldn't do it, so they left. Then the director said that he'll do another season and it would be them in Miami living in a huge house and there would be Selena Gomez. They said it was a really bad idea because they hate Selena Gomez. THERE YA GO KIDS - maddyparrot22
The suite life on deck is awesome! The charaters are funny and they can relly make you laugh. I can't believe it's ending soon. Great show, great show.
I love that they setting is on a ship. Zack and Cody might be twins, but they totally opposite personalities. Zack is all that smart, and Cody is super smart. This show is the best no buts!
4
Good Luck Charlie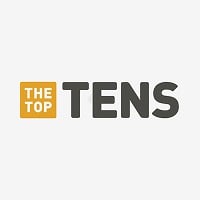 Good Luck Charlie is an American sitcom that originally aired on Disney Channel from April 4, 2010, to February 16, 2014. The series' creators, Phil Baker and Drew Vaupen, wanted to create a program that would appeal to entire families, not just children.
Good luck charlie is the funniest Disney Channel show ever!
Good luck charlie is the best disney channel show as it is funny and not far fetched like austin and ally, hannah montana forever, and phineas and ferb. Another reason uaall the characters are good actors and have good personality traits, for example gabe is mischievous, pj is dumb, bob with his weight teddy is smart, charlie and toby are cute lastly amy wants to steal the spotlight whenever you can. So I think overall good luck charlie should be number 1.
Good luck Charlie is in my top with WOWP ' A&A. I think this show is amazingly funny and I love Bridgit mendler & I think she's really pretty - Giggle4eva
I live glc and all but the mom... Ug! She is too... Gr
5
Sonny With a Chance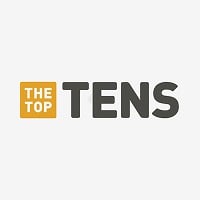 Sonny with a Chance is an American sitcom created by Steve Marmel which aired for two seasons on Disney Channel from February 8, 2009 to January 2, 2011. The series follows the experiences of teenager Sonny Munroe, portrayed by Demi Lovato, who becomes the newest accepted cast member of her favorite ...read more.
Not just a great show of 2010, but of all time.
Amazing cast, storyline, script, jokes and finally Romaaaaaaaance.
The best Disney show since Even Stevens.... Can't live without it!!!!
Sonny with a chance is the best! I like the show a lot because of the comedy and the loveteam batween chad and sonny!
Amazing so good sonny a god singer funny best show ever so cute Chad and sonny also the two lo bros
6
Jonas L.A.
Jonas T.V. show took episodes book in season 1 Jonas LA took in season 2 took song my ipod
You sucky and me 5y
7
Shake It Up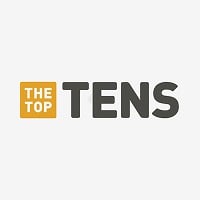 Shake It Up (sometimes stylized as Shake It Up!) is an American sitcom that originally aired on Disney Channel in the United States from November 7, 2010 to November 10, 2013. Created by Chris Thompson and starring Bella Thorne and Zendaya, the show follows the adventures of CeCe Jones (Bella Thorne) ...read more.
Shake it up is so funny! I like Flynn. He's really fun to watch. He is on twitter!
Fave show on Disney is shake it up
I like to dance with them
Love their dance moves
8
Hannah Montana (Forever)
Hannah Montana is a great actress, singer and performer. But she should not have turned herself like that. Miley or Hannah be the great person you use to be, this is from your greatest fan Prince in Jamaica
I liked it but my babysitters a vampire seson 1 should be on here
9
Fish Hooks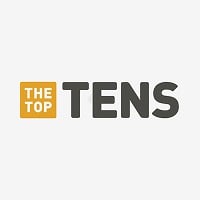 Fish Hooks is an American animated television series created by Noah Z. Jones which originally aired on Disney Channel from September 3, 2010 to April 4, 2014. Twenty-one episodes were ordered for the first season.
This is the best it should be on the top
Only came here to say this show sucks.
10
Jessie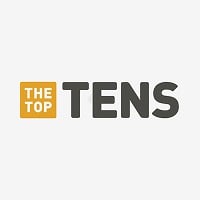 Jessie is an American sitcom that originally aired on Disney Channel from September 30, 2011 to October 16, 2015. The series was created and executive produced by Pamela Eells O'Connell and stars Debby Ryan as Jessie Prescott, a small town Texas girl who moves to New York City to try to become an actress, ...read more.
What are you thinking. This show is one if the best
The Contenders
11
Take Two with Phineas and Ferb
Phineas and Ferb having a talk show? AWESOME!
12
A.N.T. Farm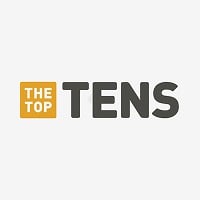 A.N.T. Farm is an American teen sitcom which originally aired on Disney Channel from May 6, 2011 to March 21, 2014.
It was amazing. Very funny, very creative, very unique.
BAdd New Item