Best Disney XD Shows
Awesomedogg
The Contenders: Page 2
21
Star Wars Rebels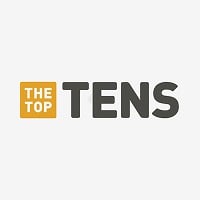 Star Wars Rebels is an American 3D CGI animated television series produced by Lucasfilm Animation. Set fourteen years after Star Wars: Episode III – Revenge of the Sith and five years before Star Wars: Episode IV – A New Hope, Rebels takes place during an era when the Galactic Empire is securing ...read more.
This show has plot unlike most of the Disney shows and follows the star was story like which would make sense due to Dave having worked on the clone wars too. Wether you do or don't like the originals this show will suck you in.
I was skeptical for this show at first, I was 11 and not smart, but when I started watching intently I instantly was hooked. This show's plot and characters are so original, while also bringing in the familiar. It's amazing and this should totally be in the top 5, next to Gravity Falls and Phineas and Ferb.
This Show is Amazing!,

It should be in the top 5.
Given how good season 3 was, especially it's last few episodes, I'm sad this show isn't ranked higher. The final season is coming out soon, and once you hop on the train, you don't want to leave.
V 17 Comments
22
Kid vs Kat
Never seen but people say that to so bad!
Oh brother, this show SUCKS!
Isn this on Nickelodeon?
Use to watch it when I was a kid this show is grea
V 4 Comments
23
Mr. Young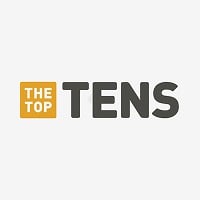 Mr. Young is a Canadian comedy series that premiered on March 1, 2011 on YTV. The series was filmed in Burnaby, British Columbia. The series was created by Dan Signer (who also worked on shows such as The Suite Life on Deck and A.N.T. Farm), and stars Brendan Meyer, Matreya Fedor and Gig Morton as attendees ...read more.
It is a show on dxd, that got canceled very shortly after it aired.
Does this show even exist - TheKirbyCreeper999
Good show but episodes are nowhere.
nope
24
Tron: Uprising
Easily hands down the best dxd show of ALL TIME
This show takes place between Evolution and Legacy, and we also gotta see Quorra in one of the episodes.
Best animated series I've ever seen. character development and narative is brilliant match by exceptional art style and cyberpunk influence. Really awesome show all round 9/10
V 2 Comments
25
Naruto: Shippuden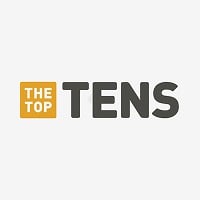 Naruto: Shippuden is the ongoing sequel to the original Naruto anime and covers the Naruto manga from volume twenty-eight on. The TV adaptation of Naruto: Shippuden debuted in Japan on February 15, 2007 on TV Tokyo. It is developed by Studio Pierrot and directed by Hayato Date.
It's a shame this got taken off Disney now it only shows on Adult Swim's Toonami it was a really good show
This is the best show ever I'm sad it's only on adult swim now
Since when did this show aired on Disney?
V 1 Comment
26
Avengers Assemble
Great plot great characters what else do you need
The Thor is best in avengers assemble
27
The Suite Life on Deck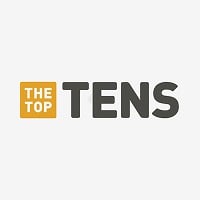 The Suite Life on Deck is an American sitcom that aired on Disney Channel from September 26, 2008 to May 6, 2011. It is a sequel/spin-off of the Disney Channel Original Series The Suite Life of Zack & Cody.
I love the show and it's theme song.
I'm almost done with this show I'm going to do the suite live of zack and cody afther this.
28
Walk The Prank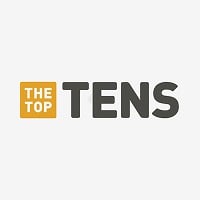 Walk the Prank is an American live action Disney XD original series starring Cody Veith, Bryce Gheisar, Brandon Severs, Jillian Shea Spaeder and Tobie Windham.
29
I'm In the Band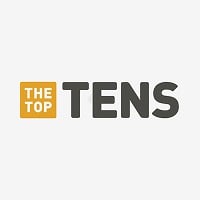 I'm in the Band is an American sitcom that originally aired on Disney XD in the United States and on Family Channel in Canada.
This was possibly the greatest traditional sitcom Disney ever put up. Lovable characters. Pretty good plots. Great writing. Proper slapstick. Great commentary on the music industry. Ashman is still better than Batman, despite only appearing once. My god I cried when gordo died... I NEED A MOMENT!
30
Ultimate Spider-Man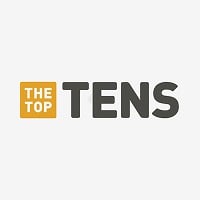 The Ultimate Spider man is a fantastic cartoon
Its Wonderfully
31
Yo-Kai Watch
Disney sucks now, but this is one of the only good shows left.
This is my favorite anime. It is way better than modern Pokemon anime.
It's kinda great pretty much compared with Pokemon but yo-Kai is pretty stupid but it's amazing
When I saw the movie, THAT...was it. THIS...SHOW...IS...BEAST!
V 9 Comments
32 Aaron Stone
33
Lab Rats: Elite Force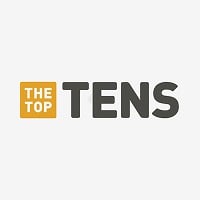 It's a crossover of the best two Disney shows EVER: Lab Rats and Mighty Med.
It's amazing not that bad but normal lab rats seems better then elite force!
So good I bought season one for $30 so I can watch it whenever
My favorite cartoon like the normal lab rats
V 7 Comments
34
Slugterra
Sucks it makes no sence and jeez ammo that is a slug? I don't even get it? I I know its animate but come on Disney it sucks
The show has the best animation
V 4 Comments
35
DuckTales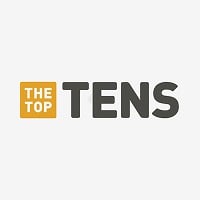 DuckTales is an American animated television series produced by Walt Disney Television Animation. It premiered on September 18, 1987 and ended on November 28, 1990 with a total of four seasons and 100 episodes.
36
Kirby Buckets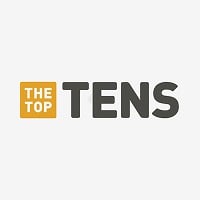 This show is so dumb like Kirby BUCKETS
It's so bad that it's all about a stupid kid imagines his drawings come to life! It does not make any sense!
This show is very good
In my opinion this show is stupid.
V 2 Comments
37
The 7D
The 7D is a decent show, it has classic Disney Characters, it's a cartoon and it's not a Disney Junior show thank goodness, It's still better than Phineas and Ferb, but Gravity Falls is still the best.
Best show on the air today! Sad how people hate it.
LOL this show is good
E! I love that show. - AinezoChan
V 4 Comments
38
Mickey Mouse Cartoon
Very funny and I like all the references to old Disney stuff.
39
The Avengers: Earth's Mightiest Heroes
This show got canceled way to early and I hate the show that replaced it.
This show rules! Excellent plot, amazing appearances, unbelievable, and mind blowing. This show did not deserve to be cancelled. AEMH is THE NUMBER ONE, hands down.
Just because it is cancelled doesn't mean it is forgotten-I HATE YOU JEFF LOEBB! YOU REPLACED THE GREATEST SHOW THE WORLD HAS EVER SEEN AFTER ONLY 2 SUCCESSFUL SEASONS WITH SOME SHOW FOR BABYISH IDIOTS WHO LIKE THE DUMB APPROACH TO THINGS! Sorry-got a little carried away. But you get my point. I have personal reasons for disliking the cancellation-I LOVED THIS SHOW! Also, it didn't make sense to cancel it. A:EMH was doing just fine, but they replaced it with a show that went along with-wait for it-Ultimate Spider-Man! Yep! There go your greatest fans! A:EMH had amazing interconnecting storylines and a well developed and interesting plot, and it displayed countless heroes in an amazing fashion. I know it's too late for EMH, but if there was a way, I would do almost anything to get it back.
P.S. In case you missed it, JEFF LOEBB SUCKS!
I really like the Avengers. This show is O.K, I would just like it better if it weren't animated.
V 1 Comment
40
Motorcity
Great art style animation and a fitting color scheme the only bad thing about the animation is that the battles are all over the place and you can't tell what's going on because it happens so fast but otherwise it's amazing. Motor city stands out and it's an okay cartoon
PSearch List
Recommended Lists
Related Lists

Best Disney Channel Shows

Best Disney Channel Shows (2011 - 2012)

Best Shows Between Nick and Disney

Top Ten Least Funny Shows From Nick, Cartoon Network, and Disney Channel

Top Ten Nickelodeon and Disney Shows That Were Canceled
List StatsUpdated 19 Aug 2017
2,000 votes
73 listings
4 years, 307 days old

Top Remixes (37)

1. Lab Rats
2. Kickin' It
3. Pair of Kings

alie21

1. Pair of Kings
2. Lab Rats
3. Randy Cunningham: 9th Grade Ninja

Krikey

1. Lab Rats
2. Kickin' It
3. Wizards of Waverly Place

steven-is-awesome
View All 37
Posts
Error Reporting
See a factual error in these listings? Report it
here
.