Best Disney XD Shows
Awesomedogg
The Contenders: Page 3
41
Motorcity
Great art style animation and a fitting color scheme the only bad thing about the animation is that the battles are all over the place and you can't tell what's going on because it happens so fast but otherwise it's amazing. Motor city stands out and it's an okay cartoon
42
Gamer's Guide to Pretty Much Everything
This is the best show ever
I love this show
I love this show, one of the best shows on Disney should be higher
Rock and babey
V 4 Comments
43
Future-Worm!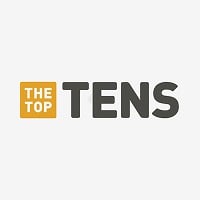 Future-Worm! is an American comic science fiction animated television series created by Ryan Quincy, who previously created IFC's Out There, for Disney XD.
I like this show. Animation is a bit stiff, but it's still more interesting than Pickle and Peanut (which is mediocre at best). Kinda like a kid-friendly version of Rick and Morty. Not the best Disney cartoon this year, but it's decent.
44
Camp Rock
This movie is awesome and there's singing
45 Guardians of the Galaxy
46
Sonic Underground
Sonic underground is a great show my fave character is manic
V 2 Comments
47
Teenage Mutant Ninja Turtles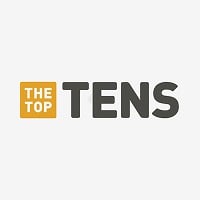 Wait a second, this show's not from Disney, it's from Nickelodeon. Get your facts right. Oh by the way, I do like Teenage Mutant Ninja Turtles.
There are a ton of shows that aren't even on Disney and they're on this list, this show for example
Love it and NOT on Disney It's on NICK
This show was so good, it got #47 and it isn't even on Disney. - JustAnAccount
V 4 Comments
48
Dude, That's My Ghost
Watch this show you clods. This voting thing might be a tad bit old, but I don't care! This show is great and I'm still waiting for a second season (though that will never happen, which makes me sad inside). This show may look idiotic from the name and the opening theme, but the characters are well planned even if they seem generic. The ideas are more creative than most shows on this list and the only reason I'm not voting for Gravity Falls is because this show NEEDS MORE LOVE! Spencer is a horror and zombie loving geek who just wants to make movies, get noticed, and hang with his friends. Billy is an adorable pop star celebrity ghost who forgets he's invisible and gets himself into trouble that Spencer then had to save him from. This show is better than half of these shows on the list and deserves fans! Notice it! It needs you! Only you can save it! C: thank you for your time. I hope this encourages you to try this out for yourself.
This show is the best! I love Billy! He's the best character on the whole show! Cute, cool, awesome! I'm so sad they ended it! I was so desperate for Billy to be real that I was saying in my mind, "BILLY COME ON WHY WONT YOU COME TO LIFE! "
I want this show to be known again because all disney shows gotta stay together so let it be known and return it 😎
49
Supa Strikas
Sorry but only those in Asia will know about this show. Story lines are good, if a little repetitive at times, and there's more to this show than just endless soccer matches. It's also about how the team constantly finds ways to improve their skills, because being the best is only the beginning.
People in Asia know about this, it isn't just a long and endless soccer match story like tsubasa, ITS NOT. it doesn't have Weird Powers like inazuma eleven. Its not just soccer matches, it has storylines and nice ones! I personally love this show
Good, strong, easy-to-follow storylines with very little filler. Excellent voice acting that really brings out each character's personality. Like someone else has already said, there is more to this show than soccer match after soccer match. The show also does a good job of balancing action and humour.

A little background info:

Supa Strikas is a soccer-themed animated T.V. series based on the monthly comic of the same name. Both the comic and the show are owned by a South African company called Strika Entertainment. Despite this, the animation for the show is done in Malaysia by a company called Animasia Studios, and the audio (including the voice acting) is produced by a Canadian company called daCapo Productions. As of March 2016, Supa Strikas is currently in its fourth season, and airs in parts of Africa, Asia, Europe, and Latin America.
V 1 Comment
50
American Dragon: Jake Long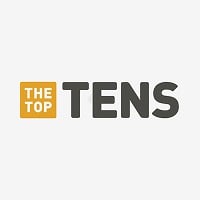 American Dragon: Jake Long is an American animated television series. It was produced by Walt Disney Television Animation and created by Jeff Goode.
The Best. American Dragon, Gravity Falls And Star Vs The Forces Of Evil Are Really Similar.
The Number 1 Best T.V. show. So fun and awesome and much better then Gravity Falls.
51
Penn Zero: Part Time Hero
It's so bad now! Really it's all about to be a hero and go through dimensions!
Trash zero dump time lumpy clumpy CLODS!
Great characters, great plots, great episodes. This show has it all
Cute art style
V 8 Comments
52
Doctor Who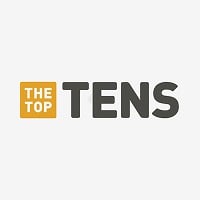 The Doctor a Time Lord from the planet Gallifrey in the constellation of Kasterborous, he travels around in his time machine called The TARDIS which stands for time and relative dimensions in space. The show was first broadcast on 23rd November 1963 one day after JFK was assassinated! The show has since ...read more.
Why must they have taken this off.
Not great but they cancel it straight away!
This is a BBC show...
53 Hulk and the Agents of S.M.A.S.H.
54
Counterfeit Cat
One of the best and underrated Disney cartoons this year. Reminds me a bit of The Amazing World of Gumball, but I still like it.
Awesome show! it's like gumball met star vs. the forces of evil.
The list should go like this,
1. Gravity Falls
2. Star vs the Forces of Evil
3. Wander over yonder
4. This

I can hardly believe how little people watch this show, it's smart, funny and its about an alien and a cat. What more do you want?
56
Digimon Fusion Battles
Not as good as the originals but cool.
V 1 Comment
57
Ultimate Spider-Man: Web Warriors
Spider-Man is a great character and really grows throughout the series. The Spider-Verse 4-part episode was amazing!
On number 31 this should be on the the top 10 of the list
V 4 Comments
58
Atomic Puppet
This show is awesome! It's actually a superhero parody comedy done right (*coughs*Teen Titans Go! *coughs*).
Another underrated Disney/Teletoon gem. Animation is amazing, the plot lines are very interesting and the take of an action-comedy is done well. AP is clearly my favorite character of the show. He's pretty funny.
This is a really intresting and enjoyable show with fluent designs and a great concept of Joey and AP having to fuse to become atomic puppet
59
Yin Yang Yo!
I watch this when I was little on YouTube!
Best show ever. It's a shame they don't show reruns of it.
60 Dragon Booster
PSearch List
Recommended Lists
Related Lists

Best Disney Channel Shows

Best Disney Channel Shows (2011 - 2012)

Top Ten Least Funny Shows From Nick, Cartoon Network, and Disney Channel

Best Shows Between Nick and Disney

Top Ten Nickelodeon and Disney Shows That Were Canceled
List Stats
2,000 votes
78 listings
5 years, 61 days old

Top Remixes (38)

1. Pair of Kings
2. Lab Rats
3. Randy Cunningham: 9th Grade Ninja

Krikey

1. Lab Rats
2. Kickin' It
3. Wizards of Waverly Place

steven-is-awesome

1. Kickin' It
2. Wizards of Waverly Place
3. Pair of Kings

Bearanting
View All 38
Posts
MegaSoulhero
Error Reporting
See a factual error in these listings? Report it
here
.