Best DJs of 2013
There are a lot of lists on the web of the best DJs in the world in all sorts of categorys or decades, but here's a list of the greatest mainstream DJs currently active. These are the best selling and the most popular around the globe.
The Top Ten
1
Hardwell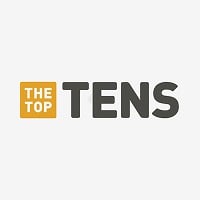 Robbert van de Corput, who performs under the stage name Hardwell, is a Dutch big room house and electro house DJ and music producer.
Hardwell is number 1!
Gotta give credit to a fellow dutchman that plays great music with amazing beats... Always able to get the crowd jumping!
Hardewell is better than tiesto and david guetta
His Music inspired me from killing myself because I've been getting bullied in my school a lot lately and without his music I wouldn't be alive right now. Thank you Hardwell if your reading this. You are the best dj I know and I will be attending you gig at El Paso, TX on August 14th. Hopefully I will get a chance to talk to you.

Sincerely, Kevin Elgirus
197 Comments
2
Avicii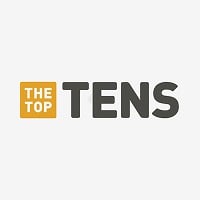 Tim Bergling (September 8, 1989 - April 20, 2018), better known by his stage name Avicii, was a Swedish electronic musician, DJ, remixer and record producer. He is best regarded for his work in Electronic Music during the 2010s in which his works have charted among the Top 40 Radio and for his influence ...read more.
Seen him live and he is amazing!
By far the most creative and talented EDM producer this world has ever seen. I can't mention any other Dj/producer that can compete with Aviciis genuine, unique tracks. He has really set some of the standards to house music, starting with levels and from there on continuing, most recently with fantastic "wake me up" and "hey brother, hey sister" where he combines country with house in a truly spectacular way! He's the man.
Seen him live and he amazing and I got all his remix on my phone
I find his songs different to most these days. They seem to have that extra touch to them. Plus they seem to have more meaning. I just love his songs.
121 Comments
3
David Guetta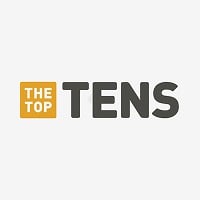 Pierre David Guetta is a French DJ, songwriter, record producer and remixer who has sold over nine million albums and thirty million singles worldwide. In 2011, Guetta was voted as the number one DJ in the DJ Mag Top 100 DJs poll.
He is the greatest dj ever
The best dj of the world!
It Is The Biggest King Of The World Of Dj And He Is Very Very Good From Remix Of Music. I Love Just One Last Time And Other.
I think David Guetta is a great DJ since he has a great taste in music and all of his songs are different and good in there own way. I think David Guetta is awesome please get 1st in best DJ for 2014.
From Bella Good Luck!
127 Comments
4
Calvin Harris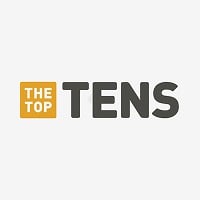 Adam Richard Wiles, known professionally as Calvin Harris, is a Scottish DJ, record producer, singer, songwriter and remixer. He is known for his hit singles like Summer, This Is What You Came For and How Deep Is Love.
He is an amazing DJ. And he is really FIT
The new tunes that Calvin Harris brings in every new song is amazing... He knows what all is required to rock a party!
There's no doubt that he is the greatest DJ in the world.. He also make a credits to some artist.
CALVIN YOU ARE THE BEST DJ THAT CAN EXIST IN THIS WORLD. ALL THOSE DJs BEFORE ARE NOTHING. YOU ARE THE BEST, SEXIEST, HOTTEST AND THE MOST HANDSOME AND ATTRACTIVE MAN ALIVE, I LOVE YOU!
20 Comments
5
Swedish House Mafia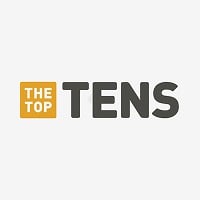 Swedish House Mafia is a Swedish house music supergroup consisting of Axwell, Steve Angello and Sebastian Ingrosso.
The best, there is no adjetive available to describe how great they are; (obviously un der the best french house dj robots DAFT PUNK
They are the best ever, aren't like David Guetta they do not already recognized artists to make a hit track. My boys are natural.
They are the best next to Tiesto, I love them.
Swedish house mafia is the best...I love their songs and concerts...they are better than all...
23 Comments
6
Skrillex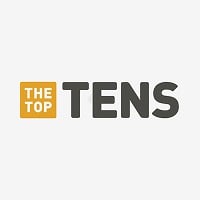 Skrillex is an American (Born in 1988, in Los Angeles, California) EDM producer who is known for popularizing dubstep. He is part of the bands Jack Ü (DJ) and From First To Last (Lead Singer). His album Recess debuted at 4 on the BB200, tying him with Zedd for the highest debut for an EDM album on ...read more.
Skrillex is the best on earth no one can chop voices like him an no one has as heavy bass lines like him.
Love him especially wild for the nights and right in please every one should vote for him he is the best I really want to meat him no ones like him! And he is so rock I want to put my hair just like his and his logo is the bomb!
Skrillex is the best by far I don't know why he is not first cause he is truly the best and "I LOVE HIM"i mean I worship this man I know every single song he has ever made like really I know all his songs off by heart beacause he is just so realaxing to listen to and no one can ever drop the bass like skrillex
He's just great and his songs are marvelous. Nobody can compose music like him especially "Scary Monsters and Nice Sprites". Skrillex must be first here. But why the peoples are not voting to this guy! His style and his style of compositions are just great. He's awesome.
106 Comments
7
DJ Tiësto
Best of the best dj ever Tiesto Keep Going man!
Best DJ in the world and will be "DJ TIESTO"
Tiesto you are the best dj I have ever seen I am your fan number one and I would like to go to one of your conserts that's my dream and I want to be like you when I grow up
I think dj tiesto is the best in the world and I would do anything to see you play it would make my day it would brighten up my life
75 Comments
8
Armin van Buuren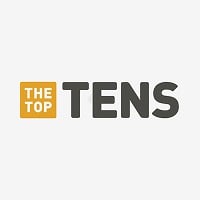 Armin van Buuren is a Dutch remixer, music producer, DJ, musician, pianist and songwriter from South Holland.
Your the best dj in the world, civlovecyour song its a feel so good
Best dj ever listened to.. Awesome
STATE OF TRANCE 488
STILL "THE BEST"
I don't care what anyone else says this man right here Armin Van Buuren is the greatest Master DJ I the entire world. The way he can touch the spirit the mixes and beats is absolutely out of this world quality. Almost each and every album brings something new, and has been with me through the toughest times in my life. Thank you very much Armin and keep produce crystal clear quality!
102 Comments
9
Nicky Romero
'i could b the 1'... 'like home',... Etc... This dude on fire!
Great dj... Greatest at tomorowland 2013!
Hardwell isn't so good I prefer nicky romero
His music is amazing and started by playing drums
7 Comments
10
Deadmau5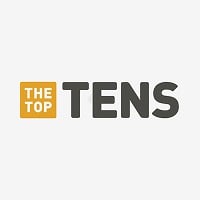 Joel Thomas Zimmerman (a.k.a. deadmau5) is a Canadian DJ producer, formerly a web developer, who produces a wide variety of electronic musical genres, such as electro and dubstep, but is best known for popularizing work in the areas of progressive house and electrohouse, along with the genres themselves. ...read more.
Awesome DJ way better than afrojack
DeadMau5 you are the best DJ I have ever listened too you inspired me when I was 5 years old I started drawing you on papers and now I made good hats that you have and I always wear the red one someday I want to try what you because if you keep making music my life keeps building up never quit carry on at what you do best buddy never let yourself down my favorite songs from you are hi friend all the ghosts and stuff or whatever and animal rights like I said never ever quit
The beat dj of the year
Why is he not number 1? Deadmau5 is god!
26 Comments
The Contenders
11
Alesso
ALesoo is the best one love you good work Alessandro
Alessos music is the best one, he always creates something new! He deserves to be DJ Number 1
Just like when Alesso live perform, he always make good mix for everyone who listen him 'mixing' & for every second, he makes AMAZE everyone!
Alesso is 10X better than David Guetta
3 Comments
12
Zedd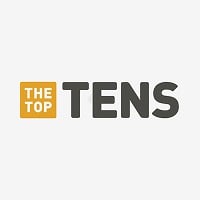 Zedd is a Russian- German DJ known for his hits such as Clarity, Transmission, and Break Free. He is best known for his album True Colors, which has the highest debut on the Billboard 200 for an EDM album (tied with Skrillex's Recess). He is one the the richest EDM artists in the industry.
Very powerful songs! Love it
This guy has talent.
This guy is going to be huge, major talent and expansive background in classical music!
Great talent! Clarity is a great album, Epos definitely rocks! He should be more known!
9 Comments
13
Afrojack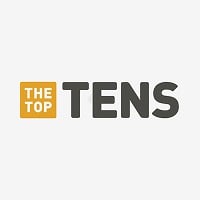 Nick van de Wall, commonly known by his stage name Afrojack, is a Dutch DJ, record producer and remixer.
Afrojack you r great
He is the best DJ from the world!
Afrojack and afromuzic d best
Afrojack is the best
His music is just awesome and he makes us rise on his tunes!
19 Comments
14
Daft Punk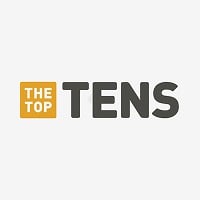 Daft Punk is a French electronic music duo consisting of producers Guy-Manuel de Homem-Christo and Thomas Bangalter.
It must be the top 9 djs, because Daft Punk always be in level god.
Maybe 13 now but after ram they will be in top 5
Daft punk deserve a best position because the duo has working much much time to make a good song now with the sucess of Get Lucky one more reason to be in a best position.
Daft Punk have produced some seriously good music and is the inspiration for many of these DJ's. These guys deserve to be in the top 5 at least for their many amazing albums filled with outstanding tunes.
13 Comments
15
Peer Van Mladen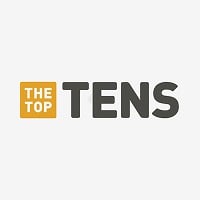 Peer van Mladen (born May 3, 1989 in Belgrade, Republic of Serbia) has more than 8 million dollars in annual revenue and one of the most influential music producers.
Peer Van Mladen (or ПEEP/PEER) is a Global-Tekkno/House-Deejay from Belgrade/Serbia who played regular on many radios and clubs worldwide.
SUPER PEER MONSTER LIKE!
PEER VAN MLADEN is the best!
16
Dimitri Vegas
The best djs in the world att: felipe mesa the fan number 1 of dimitri vegas & like mike:colombia
They r just amazing n for wt I think they r awesome
You guys are The Kings of Tomorrowland
Dimitri Vegas & Like Mike is the BEST! Number 1. from Belgium
7 Comments
17
Dj Blend
Dj BL3ND inspired me to be a DJ!
He is the best in the world I love you dj blend!
I love his beat and laughs
Yea god dj is crazy
8 Comments
18
Steve Aoki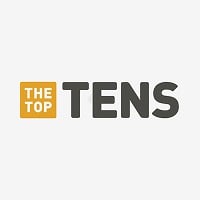 Steven Hiroyuki "Steve" Aoki is an American electro house musician, record producer, and music executive.
I've seen nearly all so called "Top Dj's" and it's true that there are Dj's who make better music than him but the question was who is the best Dj not the best producer and he is definitely the best DJ!
He s the best dj of the world his music is the best
Love him I thing he should be between the top ten best ones of the world I love his musics and the beat of his music he should be for me betwenn the best five at least cause he is a pro love you steve.
Steve aoki you are the best in the world!
10 Comments
19
R3hab
Was Absolutely amazing at Tomorrowland this year.
20
Knife Party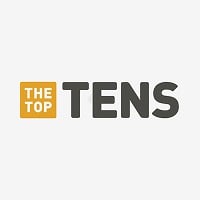 Knife Party are an Australian electronic music duo comprising Rob Swire and Gareth McGrillen, two members of the drum and bass band Pendulum.
25 place are serious there one of the best dubstep producers of all times and actually deserve to be in top 10
Knife Party for the win!
Don't know why there not on the top 10
Great duo by Rob Swire and Gareth McGrillen! Best of the BEST!
21
Martin Garrix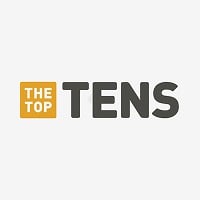 Martijn Gerard Garritsen, known professionally Martin Garrix, is a Dutch DJ, record producer and musician.
Really awesome! He is the first 17 year old to have a Vevo account! He made the popular 2013 song, Animals.
Only 17 and his song Animals has more than 300 million views and Wizard isn't as famous but I think its even better! - Splodge
Martin Garrix should be at least in the top ten list
He is a fudging animal In a good way
22
Madeon
This guy innovates in every song, makes use of every tools he can. Simply awesome.
This lad is definitely going to be The Next big Thing.
I am in total love with his music x
Own style, love it!
1 Comment
23
Headhunterz
Heady is the best
Yes! Heady is the best! His music really stands out than that other mainstream stuff... Really talented dj!
Founder of hardstyle music
24
Black coffee
THIS GUY ROCK MY WORLD HE DESERVE TO BE number 1 DJ IN THE WORLD
Best dj in the world
Best Dj powerful man using one hands is only one Dj in d wrld
25
DJ Antoine
Man your song SKY IS THE LIMIT is one of the best...
I don't really like dj antoine, he's not that good
You are the most completet dj on earth
El mejor de los Mejores DJ House del mundo.
26
Angger Dimas
This is my brother, I always support you!
Always support you bro, can't calm and support Angger dimas!
You are my brother, I will always support you..
This is awesome dj in Indonesia
5 Comments
27
Bingo Players
'Rattle' is pretty sick
28
Showtek
Dutch cool Guys vote for them now
"Showtek is the shiznat, they know how to blend melody wit that bass. BOOYAH! "
29
W&W
Everything the person has said below is 100% true about david guetta, but I would also like to add Hardwell to the people that are overrated. The main reason for that is because most of his success this year has literally come from W&W. Realistically Hardwell DRASTICALLY changed his style because of these guys. W&W may not make a ton of trance anymore, but as a massive trance fan (Andy Blueman for life) I do respect that these guys have bridged that gap and literally have DOMINATED the house/trance scene this year. Only people that are ahead of them is AvB for sure and MAYBE Dimitri Vegas & Like Mike on the house side of things. But I will safely say that W&W has revolutionized the house and trance scene in the past year ish.
W and W are the best David is terrible Armin van buuren is first
Everything said below is entirely true. Especially this year.
This list is a joke... Sorry but David guetta doesn't do anything that is worth it. He had a trash remix of this is what it feels like. W&W remixed it as well and got a beatport top 10 out of it. This also goes for the code as well considering that was a #1 beatport hit for 2 weeks. The only people above them that don't prerecord most of their sets are Oakenfold Armin van Tiesto. Aside from Armin's album as well ASOT 600 tour, W&W have reigned suprime.
30
Skazi
S kazi songz and hair we like
31
Dash Berlin
Love him live and interaction with the crowd.
Keep it up dash... I love all your remix music... you deserve my vote...
HOW IS HE NOT THE BEST? HIS SYNTHS TOP EVERYONES IN THIS LIST. My personal favorite is the better half of me. Love the beat and lead!
32
DJ Shadow Dubai
When he mix one song. Its gonna blow your ear dude my name is rohit singh
He is an Best Asian DJ
Best DJ, just love his songs!
33
Carl Cox
The one and only carl cox
34
Fedde Le Grand
Best balance in his sets between power and good taste
Sensational, moves the earth and sky!
Mostly one of the best dj I ever heard, he knows a lot. Don't forget him because he is briliant.
35 Mehran Abbasi
36
Andrew Rayel
Umake go like boom boom
37
Axwell
This guys the best
38
Kaskade
By far the most positive energy in the world
39
DJ Shadow
So different. He's a mixture of darkness and light.
He is
Good dj for every party.
40
Infected Mushroom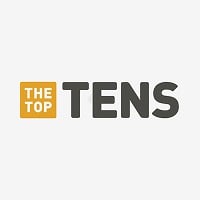 Infected Mushroom is an Israeli musical duo formed in Haifa in 1996 by producers Erez Eisen and Amit Duvdevani. They are best known for pioneering the genre of psychedelic trance, but also for combining this with experimental bass music, as well as rock and Middle Eastern influences. The album "Converting ...read more.
41
Paul Van Dyk
For an angel is d best
42
Angerfist
This guy has some of the best lyrical mix ins I've ever heard. His hardstyle is easily top 5 behind Izaac, early showtek, dj caffine, headhunterz, and dj zany
43
DJ Khaled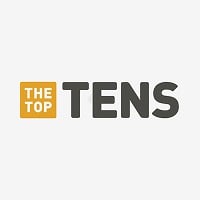 Khaled Mohamed Khaled, known professionally as DJ Khaled, is an American record producer, radio personality, DJ and record label executive.
Love no new friends
44
The Prodigy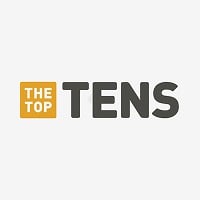 The Prodigy are an English electronic music group from Braintree, Essex, formed by Liam Howlett in 1990. The members were originally Liam Howlett (keyboardist and composer), Keith Flint (dancer and vocalist), Maxim (MC and vocalist), Leeroy Thornhill (dancer and occasional live keyboardist), and a female ...read more.
45 Milan Lieskovsky
46 Basto!
47
Paul Oakenfold
Love paul because his very god trance
The top trance producer before Tiësto, and the forerunner to DJ Tiësto.
Tiësto forerunner, top DJ before Tiësto. The true king of trance.
48
Bassnectar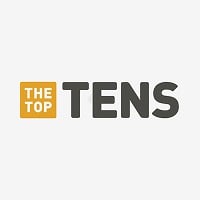 Lorin Ashton, better known as Bassnectar, is an electronic music producer from Santa Cruz, California, who specialises in dark dubstep and trap, using elements of downtempo, drum and bass, and ambient; describing his music as "amorphous and ever-changing". Notable tracks include the haunting "Underwater", ...read more.
Bassnectar needs to be at least top 5. Anybody who thinks different doesn't know what the flapjack they're talkinabout
Bassnectar is mind blowing and far beyond this chart!
49
Coon
I think it's coone --' not Coon. by the way best hardstyle of the world
50 ShyJack
PSearch List
Related Lists

Best Movies of 2013

Best Video Games of 2013

Best Songs of 2013

Top Ten NBA Players of the 2012-2013 Season
List Stats
6,000 votes
103 listings
6 years, 275 days old

Top Remixes (38)

1. Hardwell
2. Avicii
3. DJ Tiësto
zeyneb_tk

1. Armin van Buuren
2. Avicii
3. Hardwell
arzoos

1. David Guetta
2. Avicii
3. Swedish House Mafia
bhayangkarista
View All 38
Error Reporting
See a factual error in these listings? Report it
here
.