Top Ten Best Drinks
redbull7
The Top Ten
1
Water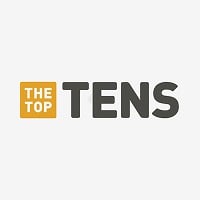 Water is great agreed, but there are so many better drinks out there. - m8keyourself
Its healthy and good for you - Pickleman3
Water is good, water is everything.
Sure, it doesn't necessarily taste great, but you need it to live. - 3DG20
96 Comments
2
Coca-Cola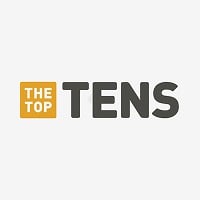 Coke is good, but not the best soda. - Gametoon
Y not cherry vanilla?
Water is boring. Coke is best.
Better than water
23 Comments
3
Chocolate Milk
I used to love it more than white milk. Now I think white milk is slightly better. - 3DG20
Can't go wrong
Way better than normal milk. I love the chocolate-y taste. - Gametoon
Gross - ArianaMarvelHPVine456
21 Comments
4
Dr. Pepper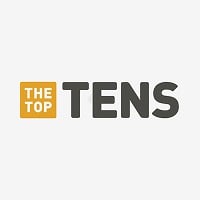 Awesome soda, only soda better is Root Beer. - Gametoon
I literally never tried this but I already hate it
One of the most loved drinks. - Userguy44
Tastes flvourless. Coke water and pepsi are better
10 Comments
5
Coffee
ALL BOW BEFORE THIS MIGHTY BEVERAGE! Remove it from the earth with Thanos snap and the entire world economy collapse by tomorrow!
Only instant coffee for me. - Userguy44
Starbucks is the best, especially in the morning at work - Toptensdude
I love coffee! Especially topped with caramel and whipped cream, which I'm having now! DELICIOUS! - MontyPython
5 Comments
6
Mountain Dew
Mountain dew is good
Best ever forks
I don't have it often, but it's nice. - Gametoon
Better than coca cola...
17 Comments
7
Pepsi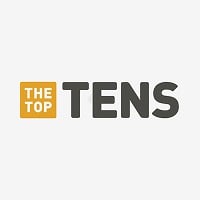 PepsiCo Inc. is an American multinational food, snack and beverage corporation headquartered in Purchase, New York, United States, with interests in the manufacturing, marketing, and distribution of grain-based snack foods, beverages, and other products.
This and Coke are basically the same thing. - Gametoon
For me pepsi is best.
I think Sprite is better than Pepsi - millan123ta
Pepsi is much better than Coke.

Coke isn't sweet enough and has a foul aftertaste. Pepsi doesn't have those issues. - KalloFox34
9 Comments
8
Sprite
A good tasting and kind of healthy soda at the same time. - Gametoon
WHY NOT NUMBER 1!
Sprite should be in number one. This drink is the best. Better than Coke. Coke is just second.
Why is this not in 2 place
11 Comments
9
Apple Juice
No. I don't like most Apple flavored things. - Gametoon
My favorite juice. It tastes really good. - RogerMcBaloney
Amazing drink - Randomator
I have appleade very often (apple juice with lemonade in it) - BounceBackHater
6 Comments
10
Lemonade
Hubert's Lemonade is so good - ArianaMarvelHPVine456
A nice and refreshing drink. - Gametoon
SO GOOD...DUN DUN DUN...Love lemonade ahahahhaha
It Tastes Like Pee
14 Comments
The Newcomers
? Sake
The Contenders
11
Milk
Only when it's cold though. Warm milk is gross, but cold milk is delicious and feels so refreshing to your throat. - 3DG20
Milk is nice, at least it has SOME form of taste, unlike water. - Gametoon
It has a very weird taste to it, if it's warm. Milk's only good if it's cold. - OnlyInDreams
Only milk I can't stand is almond milk - TheAwesomeDude54
21 Comments
12
Tea
Tea is great. It tastes good and it's good for your health. - RogerMcBaloney
I only like Sweet Tea. - Gametoon
Most consumed drink after water!
I love this drink! - Pokemonfan10
15 Comments
13
Orange Juice
Big talk from you
Tastes good. - Gametoon
If you don't like Orange Juice YOU are not EPIC!
Love it the best drink ever okay guys should be number 1
14
Root Beer
The only pop I like anymore. - 3DG20
Root beer taste amazing! I won't drink stuff at restaurants if I can't have root beer.
It is so good it is the best
Root beer float is really good - Toptensdude
15 Comments
15
Iced Tea
YES THIS IS MY FAVOURITE! what is it doing at #18 I have no idea but I hope I'll be #1 soon! - m8keyourself
So good love the texture
ICE TEA IS THE BEST EVER
IT IS AMAZING...MAY HAVE LOTS IF SUGAR BUT IT IS THE BEST👌🏽
16 Fruit Punch
17
Milkshake
Milkshakes are just once in a while treats, but they're amazing. - 3DG20
Better than tea and coca cola
Braums milkshakes are the best - Randomator
Milkshakes are awesome and for me they are the best drinks ever
4 Comments
18
Beer
Tastes horrible, but I always enjoy a cold beer while hanging out with friends. When the beer gets warm however, that's when it's really disgusting. - RogerMcBaloney
B why is this even on here it's the liquid form of death
It is pure pee
How is it so low? - DaWyteNight
9 Comments
19
Cherry Coke
Cherry coke is better than normal coke so I think this should be higher
20
Hot Cocoa
This should be higher. So good! - ArianaMarvelHPVine456
*drinks hot chocolate* *gets energized* duh, hot coco contains caffiene - RealUprising
HOT COCOA ROCKS.
ITS WARM AND IFCWE DRUNK IT WE FEEL COZY.
I THINK IT SHOUKD BE NUMBER 6
21
Cream Soda
I'm loving it
22
Slushie
Sonic's slushes are the best - Randomator
They are very good. I love them in Coca-Cola flavour!
What slushies are the best should be in top 5
They sell them at my school. they're so good.
23
Sweet Tea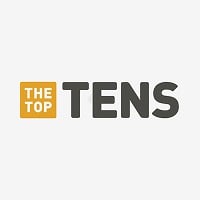 This is a Southern staple right here!
My father drinks this. He used to drink Raspberry tea, now he drinks Sweet Tea all the time. He takes some to work with him every day.
It sweet and delicious!
24
Strawberry Milk
I like it better than chocolate.
25 Grape Juice
26
Iced Coffee
Iced coffee is my favorite drink. The stronger the better! I always get really energetic afterwards. - KilljoyWithAPen
27
Black Tea
The only drink can balance my MOOD.
28
Kool-Aid
Grape Kool-Aid is the best - jameshoward
That purples kool ayde
This drink is so good and addictive I could live off it! - KadenVonbun
Mm this drink is fab.Its amazing I love it.
29 Strawberry Lemonade
30 A&W Root Beer
31
Cranberry Juice
Sweet than bitter makes you wanna drink fast just like win and beer!
32
Gatorade
Cool blue is almost all I drink - carverwhitt
Best ones are Berry, Cool Blue and Ice Pop. But his drink should be better than water!
Hold on it depends on what flavor, and when I drunk it I threw up rainbows
Gatorade should be in second place
5 Comments
33
Eggnog
Silk vegan Seasonal Holiday Nog (Silk vegan Very Vanilla soy milk the rest of the year when the Nog is unavailable).
I wasn't expecting this to be in the top ten no and it shouldn't but this is a very very delicious drink.
34
Sparkling Water
This drink is a really healthy alternative, who the hell needs to drink soda like you will die if you don't get it, when you can actually enjoy the fizz in your mouth.
SODA RUINS YOUR LIFE!
And this is surprising to hear from, that's right, I'm THIRTEEN!
35 Orange Fanta
36
Brisk
Why in the world is the best iced tea not in the top 10! - Draco
37 Coke Zero
38
Lucozade
Best drink by far
39
Pink Lemonade
I love it just love it reply in my team if you like it n wendys
Don't you guys love PINK LEMONADE's color and taste sooo much.
40
Milk Tea (Boba)
I'm asian so
The best. Very popular in China right now. You try it, it is life changing - Doragao
41 Mango Juice
43 Lipton Ice Tea
44
Watermelon Juice
Best Drink ever - Please follow me on instagram: _sophgrace_
45
Snapple
I like snapple appl and mango
46 Mug Root Beer
47 Loganberry Juice
48
Cherry Pepsi
It tastes like spray paint
49
7 Up
7 Up is easily the best soft drink!
50
Pineapple Juice
Hello? How come pineapple juice isn't even on the list!? Pineapple juice is an awesome drink. It has a very flavorful flavor, and is nice and sweet, but not too sweet. I love this drink, but only restaurants that have bars usually have it, which doesn't make a lot of sense.
Love this drink. First tried 2016 loved it first sip of it. Lovely flavour. Ain't tried it try it this instant. Drink it over and over again,I could.
PSearch List
Related Lists
Best Soft Drinks
Best Alcoholic Drinks

Best Energy Drinks

Top 10 Funniest Foods and Drinks
List Stats
1,000 votes
131 listings
9 years, 107 days old

Top Remixes (56)

1. Water
2. Lipton Ice Tea
3. Brisk
NickelodeonYesAddminNo

1. Water
2. Orange Juice
3. Apple Juice
TheBMWNerd29880

1. Water
2. Lemonade
3. Orange Juice
THC13
View All 56
Error Reporting
See a factual error in these listings? Report it
here
.