Best East Coast MCs
roblist
The greatest rappers and Hip hop artists from the East Coast
The Top Ten
1
Nas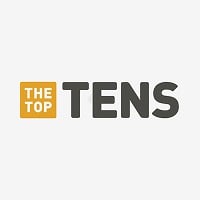 Nasir bin Olu Dara Jones, better known by his stage name Nas, is an American rapper and entrepreneur born on September 14, 1973 in New York City. His album, Illmatic, is considered to be one of the best rap albums of all time. He is also considered to be one of the best rappers of all time.
Most rappers are known for not just their skills but also personality, looks etc. Nas is one of those people that has been critically acclaimed and commercially successful without showing a unique personality. He has always showed love to those who influenced him unlike jay z. And although he has never had a top 10 hit most of his albums have went gold or platinum. That does says something.
Nas should be number 1, Biggies a great MC but Nas had the best rap album in the genres history, so in my opinion Nas should be number 1
Illmatic best rap album ever written. Nas lyrics are strictly for real hood residents who know and experience about the lifestyle of the poor and dangerous
one of the best rappers the east coast has ever seen
11 Comments
2
Biggie Smalls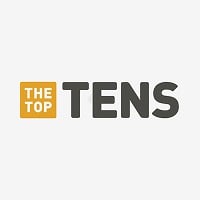 Christopher George Latore Wallace, born May 21, 1972, better known by his stage name The Notorious B.I.G (sometimes Biggie Smalls or just simply Biggie), is an American rapper from Brooklyn, New York. On March 9, 1997, he was murdered in a drive by shooting in Los Angeles, California at the age of only ...read more.
Nas only had 1 album, 1 amazing album, BIG was one of the best with 1 album and was everyone's top 3, 2, or 1 (for me it's 1) after 2 albums Nas has had many more albums and is only on everybody's top 5, 4, 3, or rarely 2 because he couldn't do anynore great songs. Also if we're talking East Coast if there was no BIG there would be no East Coast he was the main rapper for the East Coast and gave hope to the East Coast by himself and onlybhad made 1 album yet, for the West it was fueled by a group (NWA) so basically BIG paved the way for Nas cause I don't know if he would have the balls to fuel the East by himself, but BIG had the balls to do it and did. - chocodilesforlife
Nas abound be right behind biggie smalls. Nas is the best rapper alive but biggie was the best rapper ever! He is better than nas if you ask me. Biggie smalls had only recorded 2 albums but had sold over 30 million to this day. He truly is the greatest east coast rapper ever. The king of New York!
Nothing needs to be said nas is the best rapper alive but if biggie was still here he would top the list. 2 albums totally changed hip hop put the east coat back on the map GOAT say no more.
Best flow, best lyrics, two classic albums, outstanding guest verses, great beats, some of the best songs of all time (Juicy, Brooklyn's Finest, Notorious Thugs, Hypnotize, Who Shot Ya) and to top it off, he almost single-handedly revived East Coast Hip Hop. THE Best rapper of all time and the first King of New York.
20 Comments
3
Rakim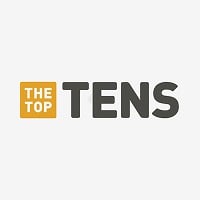 William Michael Griffin, Jr., better known by his stage name Rakim, is an American rapper. He was born on January 28, 1968.
I'm okay with Nas being higher, but not Biggie.
This dude should definitely be number 1 or at least 2 and he should definitely be higher than biggie smalls - DaWyteNight
The best east coast rapper period
Dopest rapper, Your favourite rapper's rapper
1 Comment
4
Big L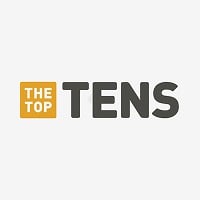 Lamont Coleman (May 30, 1974 – February 15, 1999), best known by his stage name Big L, was an American hip hop recording artist, born and raised in Harlem, New York City, New York. Coleman embarked on his career in rapping, with the hip hop trio, Three the Hard Way. His first notable appearance came ...read more.
Big L should be higher, he had a mastery of the English language with all his metaphors
He's one raw ass mc, Even nas said he was scared to compete with l
Just because he died early in his life, cutting shot his rapping career don't mean he should be up higher. He is also one of NYC's finest. Lyrics mean something and the beast are dope as. Should be higher.
You people are fools Big-L is the real MVP.. Why is he not number one? You obviously don't listen to him.
8 Comments
5
Big Pun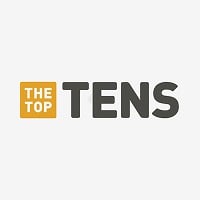 Christopher Lee Rios, better known by his stage name Big Pun, was an American rapper. Emerging from the underground hip hop scene in The Bronx borough of New York City, in the early 1990s, he was the first Latino rapper to have an album certified platinum as a solo act. ...read more.
Lyricism that I'd almost say reaches EMINEM's level. Surpasses Nas and Biggie lyrically.
50 Cents over Pun? This list is a joke! Pun is the most underrated Rapper of all times.
Most underrated rapper ever. FACT.
For real number 9? Must be JOKING!
1 Comment
6
Jay-Z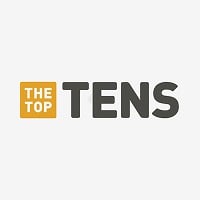 Shawn Corey Carter, known by his stage name JAY-Z, is an American rapper, record producer, entrepreneur and investor born on December 4, 1969 in Brooklyn, New York. He is best known for his albums Reasonable Doubt, The Blueprint, and The Black Album. He is considered to be one of the best rappers of ...read more.
Jay Z has undoubtedly one of the best discographies of any hip hop artist to live. Very versatile as well with very good subject matter. Jay Z has remained relevant for many years. And for anyone to think he's not a good lyricist, it's because at first glimpse it is hard to understand where he is coming from due to the complexity of his rhymes. Takeover is a very under looked diss track. Nas did his thing in ether. But takeover was a great diss dissing prodigy and Nas. Jay Flows differently in almost every album and hits different subjects as far when most artist just stick to their own styles. I believe Jay Nas Biggie Jadakiss and Big L should be the top 5 in any particular order.
Jay fell off, his first few albums are dope though. When it comes to lyrical content, and flow, he might be number 8 or 9, in my opinion.
Jay Z the sellout, no way should he be this high, and above greats like Talib, Raekwon, and Black Thought? I don't think so. - DaWyteNight
Jay-Z and Nas should be tied for #1.
2 Comments
7
Big Daddy Kane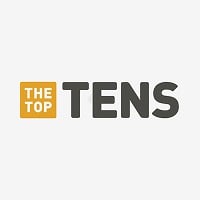 Antonio Hardy, better known by his stage name Big Daddy Kane, is a Grammy Award-winning American rapper and actor who started his career in 1986 as a member of the rap collective the Juice Crew.
Ain't Half No Steppin is he's best Hit ever!
Come on number 12, he was the best of the eighties.
8
Immortal Technique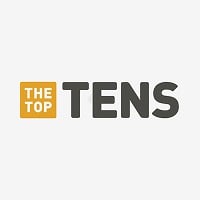 Felipe Andres Coronel, better known by the stage name Immortal Technique, is an American rapper and urban activist from Lima, Peru. He was born on February 19, 1978
This is the most intense violent badass harshest most dangerous rapper he'll kill you with his words he makes ever the hardest rappers look like a 6th grader smoking grass its that dope he will drop any other rapper its that nasty man its crazy and he raps about real not scummy money and hoes he talking bout life he's like me biggest roll model sickest shit he makes a aids infected child molester look like a innocent child its that harsh that hard you know?
Definitely one of the best rappers alive. He deals with real problems not only in America but all over the world. His beats aren't the best but his lyrics are just pure fire. Definite lyrical prodigy and he gives great history references and amazing story teller. He is also one of the realest rappers in the game. One of Harlem's finest.
9
Guru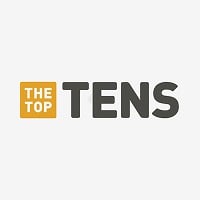 Gifted Unlimited Rhymes Universal

enough said
Moment of truth, daily operation, hard to earn, no more mr nice guy, step in the arena. He should be top 3. Period
Why is guru not in the top three his lyrics were the best ever and his delivery was effortless.R.I.P
Guru was the nummber one... RIP
10
50 Cent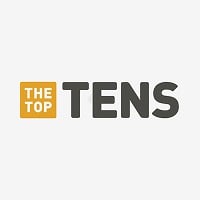 Curtis James Jackson III, better known by his stage name 50 Cent, is an American rapper, actor, entrepreneur, investor, record, film, and television producer.
HE single handedly changed hiphop for my generation (2000s) since biggie and pac everyone relied on ice cub, nas, dre, jay z, eminem BUT when 50cent came hiphop changed FOREVER if you listen to some of his proper lyrics E.G. they Burn Me, How To Rob etc even eminem couldn't come up with that. For me 50cent has to be at the 3rd spot after nas and biggie if you disagree your absolutely CRAZY and if your still not convinced listen to him when he was underground. If this was an all time list he would be 5th nas4th ice-cube3rd biggie2nd tupac1st
50 Cent is the best rapper. He should be in third place after Biggie and Nas. His beast, music and lyrics are dope as and he has changed rap for ever. When I listen to his songs and lyrics I get a shiver up my spine as I do when I listen to Biggie and Nas. Those three are the best.
He is the best east coast rapper of all time
TOP 3 best rappers of all time period
6 Comments
The Contenders
11
Black Thought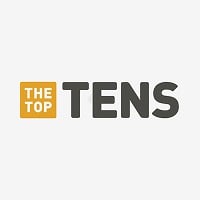 Tariq Luqmaan Trotter, better known as Black Thought, is an American artist who is the lead MC of the Philadelphia-based hip hop group The Roots, as well as an occasional actor.
I can't believe that 50 Cent is over Black Thought. - DaWyteNight
12
Joey Badass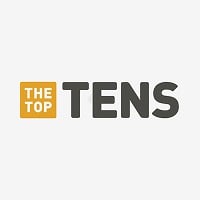 Jo-Vaughn Virginie Scott, better known by his stage name Joey Badass, is an American hip hop recording artist and actor.
For his age, Joey Bada$$ will probably be an icon
Joeys gonna be one of the greats one day
Best at his age. Reminds me of Biggie.
Joey is on his way to being a legend in the game but I'm still surprised logic and A$AP Rocky are still so low
3 Comments
13
Kool G Rap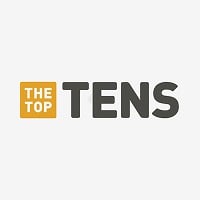 Nathaniel Thomas Wilson, better known by his stage name Kool G Rap is an American rapper from the Corona neighborhood of Queens, New York City.
He is top 5!
Why is he this low when Rakim is 3?
Even Nas was influenced by his delivery and lyricism
14 Pharoahe Monch
15
LL Cool J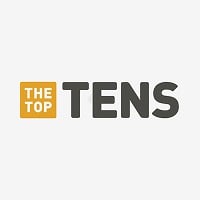 James Todd Smith, known professionally as LL Cool J, Is an American rapper, actor, author and entrepreneur from Queens, New York.
He is decent, but not the best. Doesn't compare to Rakim, Kane, G Rap, KRS or any of those legendary rappers from his time. - DaWyteNight
16
DMX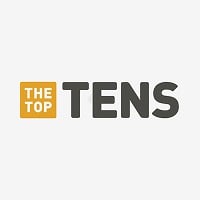 Earl Simmons, known professionally as DMX and Dark Man X, is an American rapper and actor. He was born on December 18, 1970.
A true ledgend despite the fall off due to trouble with the law & drugs. Dmx is one of the best towards album sales. With multi albums hitting the #1 on the billboard.
Should be #1. At least top 5.
17
AZ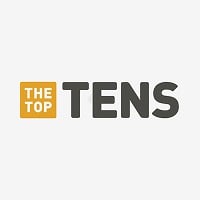 One of the most underrated rappers of all time
18
Kanye West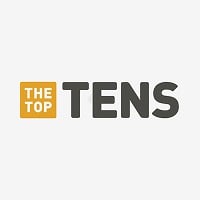 Kanye Omari West is an American rapper, songwriter, and fashion designer. He was born on June 8, 1977 in Atlanta, Georgia. After West's parents divorced, him and his single mother moved to Chicago, Illinois. At the age of 10, West temporarily moved to Nanjing, China, because his mother was teaching ...read more.
My beautiful dark twisted fantasy is the greatest rap album ever made!
all of his albums are a different style, college dropout was orchestral genius, late registration was orchestral pop that was good, graduation was pop and great, 808s was a futuristic love album, and my beautiful dark twisted fantasy was just a perfect album for all genres
He's not an east coast rapper - DaWyteNight
19
A$AP Rocky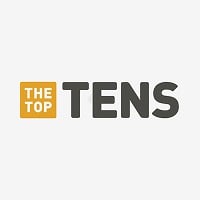 Rakim Mayers, better known by his stage name ASAP Rocky, is an American rapper, record producer, director and actor from Harlem, New York.
This guy and Kendrick Lamar are the only mainstream rappers of today who have any talent.
Dude has lyrical talent unlike most of the mainstream rappers now
Him, Kendrick and Kanye are best rappers of the 21st century period.
20
Jeru the Damaja
He is so underrated people haven't heard his songs, this is the true definition of rap not the one you hear now. This man may not be a mainstream rapper but he is good to listen to. His best songs are Black Cowboys & Verses of Doom. Listen to those and make sure you download his discography. He definitely represents The East Coast very good. Much respect
THA MOST UNDERRATED RAPPER OF ALL TIME

THIS IS WHAT RAP IS, OLD SKOOL STYLE

JERU IS A GREAT RAPPER!

HE REPRESENTS NEW YORK WITH STYLE AND PRIDE IN HIS RAPS,

HE TELLS NY THE WAY IT IS

HE MUST GET BACK IN THE GAME BUT

BEEN AWAY FOR A WHILE

BUT I GUESS THATS WHAT AN UNDERGROUND RAPPER DOES REALLY =)

LOVE HIS SONGS
21
Method Man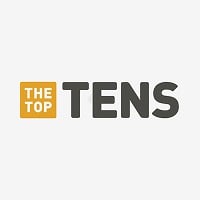 Clifford Smith, better known by his stage name Method Man, is an American rapper, producer, and actor. He is known as a member of the East Coast hip hop collective Wu-Tang Clan. He is also one half of the hip hop duo Method Man & Redman.
Best flow in the game. Dope voice, too. Should at least be in top 10! Meth king.
22 C.L. Smooth
23
Meechy Darko
I am redisgning the mind of the masses the fear of black man with tattoos and bandanas
Legendary.
Should be 1
24
Busta Rhymes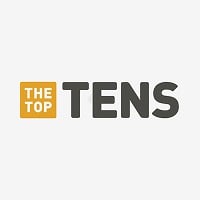 Trevor George Smith, Jr., better known by his stage name Busta Rhymes, is an American hip hop recording artist, actor, record producer and record executive.
25
Jadakiss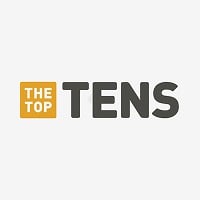 He's alright - DaWyteNight
26
Logic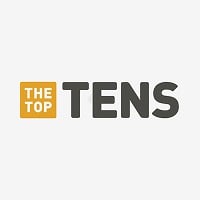 Born on January 22, 1990, in Gaithersburg, Maryland. Sir Robert Bryson Hall II, better known as Logic, is one of the most influential artists in the rap game today, with amazing lyricism and flow. Logic first gained major fame through making 2013's edition of the XXL Top-10 Freshmen List, and has easily ...read more.
One of today's best in the rap game
Dope
27
AK
His full name is "AK The Savior"
His name is "AK The Savior"
28
Capital Steez
Capital Steez NUMBER 13! Capital Steez is one of the Greatest to stand 10 feet or even father to a mic. He is bettrer than Jay Z Joey. He is top 3. He lyrics are way over peoples heads. That's why some people underate him. But Real Hip Hop Heads know what I'm saying. Never Put Capital Steez all the way down here. He is like Number 3 or even 2. Listen to the Lyricism he puts in his songs. It is up to par with people like Biggie and Nas. He just writes them in a different way. He paints a different kind of picture in Rap. Don't tell me I'm wrong.
29 Ol' Dirty Bastard
30
Chuck D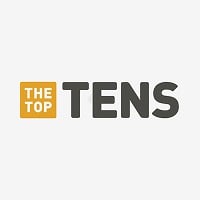 Carlton Douglas Ridenhour, known professionally as Chuck D, is an American rapper, author, and producer.
31
J. Cole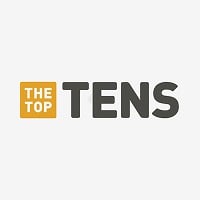 Jermaine Lamarr Cole, better known by his stage name J. Cole, is an American hip hop recording artist and record producer.
He should be in top 10.He's one of the best rappers right now
Best rapper for this generation
Is he even from New York
He's good, that is when he isn't saying lines about farting and how he's the s**t. - DaWyteNight
1 Comment
32
Ghostface Killah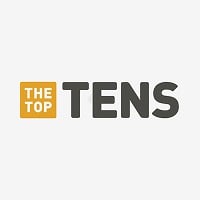 Dennis Coles, better known by his stage name Ghostface Killah, is an American rapper and prominent member of the Wu-Tang Clan.
In my opinion this guy is better than method man.
His Supreme Clientele is awesome!
33
Erick Arc Elliott
One of the best East Coast producers. Producing skills like Kanye and Kirk Knight - Melvin_BigSmoke_Harris
34
Issa Dash
His name is "Issa Gold"
NUMBER 10 SHOULD'VE BEEN LL COOL J - KrazzyMadd
35 KRS One
36 Kool Moe Dee
37 Saigon
38
Raekwon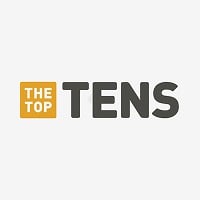 Corey Quontrell Woods, better known by the stage name Raekwon, is an American rapper and a member of the Wu-Tang Clan.
How the hell is he so low? And 50 Cent, ASAP Rocky, Jay-Z and Biggie are higher? SMH... - DaWyteNight
39
Meek Mill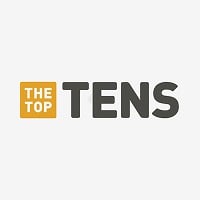 Robert Rihmeek Williams, better known by his stage name, Meek Mill, is an American hip hop recording artist.
Not a "MC" at all - DaWyteNight
40
P. Diddy
P diddy is ASS. He always whines in his songs and the only reason he had a career is because Biggie Smalls was alive, but when Biggie died his career was pretty much over.
Please lets just take Diddy off this list all together. He wasn't that much of a good rapper
P Diddy an MC? - DaWyteNight
Who put P diddy on this list? His music sucks.
41
Issa Gold
How was he not right behind AK the Savior
42
Juice
Full name is "Zombie Juice"
43 A$AP Nast
44 CJ Fly
45
Rza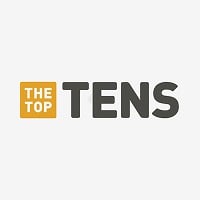 Robert Fitzgerald Diggs, better known by his stage name RZA, is an American rapper, record producer, musician, actor, filmmaker and author. A prominent figure in hip hop, RZA is the de facto leader of the Wu-Tang Clan.
46 U-God
47 Diamond D
48
Slick Rick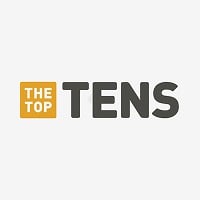 49
Ja Rule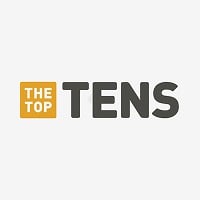 Jeffrey Bruce Atkins, better known by his stage name Ja Rule, is an American rapper, singer, songwriter, and actor from Queens, New York.
50 Reks
PSearch List
Related Lists

Top Ten Songs from East Coast Rap Artists

Best East Coast Rappers

Top 10 Albums by East Coast Thrash Metal Bands
Best Grocery Stores On the U.S. East Coast
List Stats
700 votes
72 listings
8 years, 312 days old

Top Remixes (6)

1. Nas
2. Rakim
3. Biggie Smalls
Trell

1. Nas
2. Rakim
3. Biggie Smalls
QB

1. Biggie Smalls
2. Nas
3. 50 Cent
Tmac3d
View All 6
Error Reporting
See a factual error in these listings? Report it
here
.