Best Electronicore Bands
hbk12345679
The Top Ten
1
I See Stars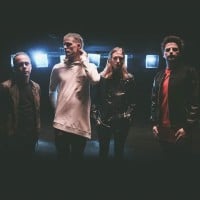 I See Stars is an American rock band that formed in 2006 based in Warren, Michigan. The band currently consists of vocalist Devin Oliver, guitarist Brent Allen, keyboardist and vocalist Andrew Oliver, and bass guitarist Jeff Valentine.
The absolute best electronicore band, the perfect fusion of Metalcore/Post-Hardcore and EDM. - Solarian
Should be an easy number one. Out of all bands that combine metalcore/post-hardcore with electronic music, these guys take the cake easily. "Murder Mitten" and "Calm Snow" are both killer tracks.
I See Stars has some the best produced music when it comes to blending the EDM and dubstep and the heaviness of the metal
Undoubtedly the best. Deserves to be no.1 - Fabio-Fabulous-of-swag-town
7 Comments
2
Asking Alexandria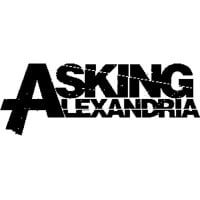 Asking Alexandria are an English metalcore band from York, North Yorkshire formed initially in 2008 by lead guitarist Ben Bruce along with former lead singer Danny Worsnop, bassist Joe Lancaster, keyboardist and synth player Ryan Binns, and current members drummer James Cassells and rhythm guitarist ...read more.
A perfect balance of metalcore and electronic. This band defines electronicore. - ThatStrangeKid42
3
Fear, and Loathing in Las Vegas
Excellent performances, good sound. Really enjoy their stuff. I usually prefer old school rock & metal, but this is one of the bands that's making me change my view. Personally love the vocals, both the clean and unclean. Drummer is really good in my opinion and of course the guitars too. They also seem to accomplish making autotune appealing. The different layers in each song are just beautiful. The band is not without fault, but their brilliance supersedes that by a mile.
Love this band! They saved my life and I love the screamer too! Overall this band is very unique with their style I hope to continue to listen to all their stuff in the future!
Just awesome..
Somehow this band manages to mix synth, autotune, guitars and screaming to create a sound that is actually extremely good!
3 Comments
4 Attack Attack!
5 Enter Shikari
6
Abandon All Ships
Hell yes! Great band and an actual electronicore band for all you people out there id just like t mention why this is better then I see stars or Asking Alexandria or Attack Attack and that is because they are metalcore bands not electronicore which is a subgenre they do not categorize into because they are not post-hardcore bands they are hardcore metal bands, if anything else, excluding I see stars which id rarher classify as a rock band. just by the way post hardcore is a must if you want to catergorize them into electronicore else please look for a metalcore list and vote for them there.
7
Crossfaith
I would say Crossfaith make the best Electronicore/Trancecore. Most Metalcore or Trancecore-bands tend to sound "poppy", but not Crossfaith. They sound very unique and awesome!

Listen to Jagerbomb, Not Alone, Leviathan, Monolith, Snake Code or to their Cover of Omen! - Flav
8 Sky Eats Airplane
9
Issues
Love this band but wouldn't really consider them as an electronicore band.
10 Make Me Famous
The Newcomers
?
Fail Emotions
THESE are MY favourite :D
The Contenders
11
We Came As Romans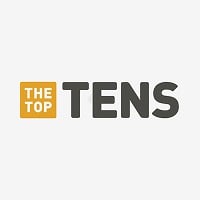 We Came as Romans (abbreviated as WCAR) is an American metalcore band from Troy, Michigan, formed in 2005. The band has gone through one name change and multiple lineup changes, and signed to Albany, New York label Equal Vision Records in 2009. We Came as Romans is managed by Outerloop Management and ...read more.
12
Woe, Is Me
Trancecore gem right here!
13
The Browning
This band is just different. I scrub through different artists and The Browning sticks out above all for having a real unique sound.. Love this band and hope for many albums to come.
The browning got me into electronicore and is still my favourite to listen to. The other groups I enjoy are : abandon all ships, eskimo callboy, asking Alexandria, and on the heavier side I like born of osiris and above this.
14
Eskimo Callboy
Best band ever
One of my favorites!
15 Boy Kill Boy
16
We Butter the Bread with Butter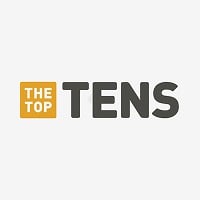 We Butter the Bread with Butter is a German metalcore band from Lübben, noted for their heavy use of electronic music characteristics.
These guys' recent works bring a real sense of refinement to electronicore, and I can't stop listening to the Goldkinder and Wieder Geil albums. The predominantly German lyrics might drive some listeners away, but I'm a huge Rammstein fan so it doesn't bother me!
17
Crown the Empire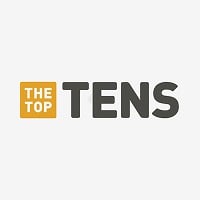 Are you serious! Have you heard Maniacal Me and Johnny's Rebellion? THEY ARE GODLY!
18 The Bravery
19
Chunk! No, Captain Chunk!
The Best! The Best!
20
Breathe Carolina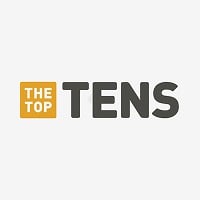 Breathe Carolina is an American electro pop group currently consisting of David Schmitt (vocals, keyboard), Eric Armenta (percussion) and Tommy Coops (guitar, keyboard) that formed in 2007. ...read more.
21 One Morning Left
22 Cutting Pink With Knives
23 Forget My Silence
24 The Captain Hates the Sea
25 Subsonic Fallout
26 The Bunny the Bear
27 His Statue Falls
28 Jamie's Elsewhere
29 Dead by April
30
To The Rats And Wolves
One of the best german Trancecore bands atm.
31 All For A Vision
32
Metro Station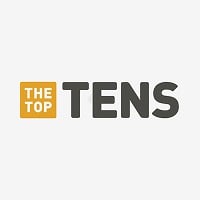 Metro Station is an American pop rock band that was formed in Los Angeles by Trace Cyrus and Mason Musso.
33 The Party Foul
34 Capture the Crown
35 Secrets
36 The Word Alive
37 Atlanta Takes State
38 Skip the Foreplay
39 One Last Look
40 Arsonists Get All the Girls
41 Horse the Band
42 Last Chance to Reason
43 The Paramedic
44 Ideя Fix
45 Robot Goes Here
46 Everfear
47 That's Outrageous!
48 Escape the Day
49
Celldweller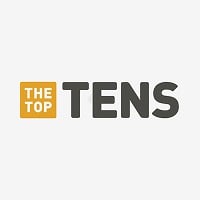 Celldweller is a Detroit, Michigan-based electronic rock project by multi-musician Klayton. Klayton creates a hybrid fusion of digital and organic elements: designed soundscapes that take cues from electronic genres like drum and bass, electro, and dubstep, woven together with aggressive rock/metal ...read more.
I've debated with myself whether or not his content is even electronicore or not. Let's think about it. Electronicore is electronic+ hardcore (postcore/post-hardcore. Is he electronic-based? Yes! Is he hardcore? No. He has screamed vocals but they do not belong to the hardcore genre. They are nu-metal/metal screamed vocals. That's like calling Linkin Park, Breaking Benjamin, or Egypt Central hardcore. Those are screams of metal, not post-hardcore. He even has electrorap and rap metal songs. He is not electronicore. He better fits under nu-metal, electronic rock, and if it exists electrometal (or just electronic metal). Occasionally his music is rap metal. He is closer to metalstep (dubstep metal) than he is to electronicore.
How could you forget about the incontestably best electronicore band ever? It is the greatest electronicore band ever and when I hear it, it is so good there is a point where I'm in trance.
I love this band, and some of their best songs are "Own Little World", "Eon", "Switchback" or "I Believe You".
50
Amaranthe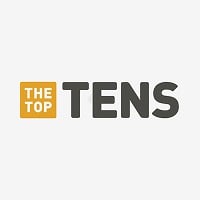 Amaranthe is a Swedish heavy metal band notable for having three lead vocalists: Elize Ryd, Jake E. Lundberg, and Henrik Englund Wilhemsson, each presenting a different vocal style. Their second album, The Nexus, reached 6th on Swedish charts, 4th on Finnish charts, and reached a peak of 12th on the ...read more.
PSearch List
Related Lists

Best Electronicore Albums

Best Rock Bands of All Time

Best Metal Bands

Top Ten Best Bands of All Time

Top 10 Best Modern Rock Bands
List StatsCreated 2 May 2012
Updated 21 Nov 2019
200 votes
51 listings
7 years, 221 days old

Top Remixes
1. Fear, and Loathing in Las Vegas
2. Asking Alexandria
3. Crossfaith

Mightyena5875345
1. Asking Alexandria
2. I See Stars
3. Attack Attack!

hbk12345679
1. I See Stars
2. Abandon All Ships
3. Sky Eats Airplane

arjun18
Error Reporting
See a factual error in these listings? Report it
here
.