Best ELO Songs
The Contenders: Page 2
21
Showdown

Laugh out loud 23 You got to be kidding me. Armatures!
That song just made me feel good and still does.
Crazy. This is there best song easily.
V 4 Comments
22
The Diary of Horace Wimp

Guys this song is simply amazing! I really think it's their best song, even better then Mr. Blue sky. The lyrics are awesome as well
Totally the best ELO song! How can it be anything else? Don't be afraid! Just knock on the door! Well he just stood there mumbling and fumbling!
Discovery is an album that never fails to by enjoyed every time you play it. Fantastic move by ELO into the the music style of the time without losing their trademark sound. Brilliant.
Great song! It really illustrates that sometimes you have to take a chance in life and take a stand! Really one of the most underrated ELO songs of all time.
V 1 Comment
23
Strange Magic

One of the most beautiful songs I've ever heard. When I hear it, I never want it to end. An overall classic!
One of my favorites. Strange it is so low, must be some sort of magic.
Definitely one of their best. Loved it the first time I heard it!
It's literally one of their most famous songs why so low?
V 2 Comments
24
Getting to the Point

I guess a lot of people aren't into this very late era ELO, but I believe Jeff was writing quality songs from the very beginning right through to Balance of Power. To me this is the last ELO album, because Zoom was really more Jeff Lynne than ELO (good as it was), and this was the best track on it.
25
Fire On High

It was the right music at the right time. Don't know why this isn't in the top 5
V 2 Comments
26
10538 Overture

One of their first... And definitely one of the most outrageously original tracks in that era. There's a very good reason this was chosen for the Oscar-winning American Hustle... This is one of the greatest tracks of all time.
If you're a ELO fan and have never listened to this song, don't ignore it! This THE MOST Underrated ELO Song!
Probably the only song in history that makes you want to "air cello". Quite brilliant!
V 2 Comments
27
Ticket to the Moon

Love this takes me back to teenage years
28
Rockaria!

A reminder that there was a time when rock and roll was seen as anti establishment. Classical musicians and politicians would not be seen dead at a rock concert. How times have changed.
Number 1 for me, hands down, listen to it again!
29
Tightrope

Gotta be a top ten song! A genuine undiscovered piece of ELO treasure! A true roller coaster of a song which would do well if it was released today.
I'm amazed Tightrope is so low, by all definitions, musically, lyrically, and instrumentally, it's The Electric Light Orchestra at their absolute best.
This song when ELO open a set, sends shivers down my Spine. The strings in this sound amazing, I would rate this much much higher.
Circa 1976, the year of the culmination of man's musical efforts
V 4 Comments
30
Big Wheels

It's a close tie between this, "Strange Magic" and "Shangri-la". The thing this has that those don't have, is a buildup as powerful and emotional as this.
31
Ma-Ma-Ma Belle

V 1 Comment
32
One Summer Dream

Hypnotic. This song taps into the space-time continuum putting the listener into a trippy dream like trance.
V 2 Comments
33
Midnight Blue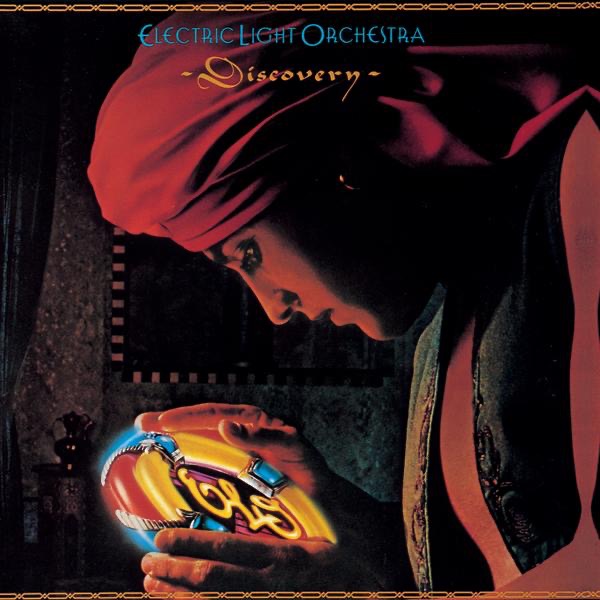 I can't believe I didn't see this song in the list!
V 1 Comment
34
Poker

35
Endless Lies

This song is absolutely amazing, The vocals are strong and match the likes of the great Alto singers of yesteryear. How it eluded to be on this list before now befuddles me
36
Here is the News

I don't understand why this song is so unknown. I heard it on the radio one day as a tribute to a radio reporter who passed out earlier that week. It blew my mind, never having heard this song before.

Also: Any Dutchman would recognize the intro of the song since it's used as jingle for the VPRO. - standelange
V 2 Comments
37
Long Black Road

Best Song from ELO :-) Must be higher in the list!
38
Moment In Paradise
One of the most inspirational and beautiful songs I've ever heard. I cannot believe this is so low. It deserves to be in the top 5 at least. As soon as I heard this song, it instantly became my favourite ELO song due to its amazing melodies and its unique sound. Wonderful track... Absolutely magnificent!
One of their absolute bests! Zoom is one of their best albums too, just behind Out of The Blue and A New World Record, and this is their best slow and happy song. Should definitely be in the top 5!
This is a beautiful Ballad - Beatles style. It came at a time when ELO had lost momentum (2001), but had it been released in ELOs hey-day, it would have become a massive hit. Every time someone hears it for the 1st time, they are absolutelly impressed.
V 1 Comment
39
The Way Life's Meant to Be

Awesome song, definitely in they're top ten
Jeff Lynne's best piece of production.
40
Jungle

A brilliant melodic sound. The verse, chorus, intro has everything you want it to have. Should be in top ten! Its a piece of art... , it truly is.
V 1 Comment
PSearch List
Recommended Lists
Related Lists
Best Songs of All Time
Most Romantic Hindi Songs
Most Emotional Bollywood Songs
Best Eminem Songs
Top 10 Linkin Park Songs
List StatsUpdated 24 Feb 2017
1,000 votes
83 listings
6 years, 169 days old

Top Remixes (10)

1. Do Ya
2. Telephone Line
3. Can't Get It Out of My Head
Billyv

1. Mr. Blue Sky
2. Don't Bring Me Down
3. Hold on Tight
Iliketrainsguy100

1. Don't Bring Me Down
2. Telephone Line
3. Shine a Little Love
westofohio
View All 10
Posts
Error Reporting
See a factual error in these listings? Report it
here
.