Best Eminem Albums
decorulez97
The Top Ten
1
The Marshall Mathers LP

Eminem's most classic and creative album... Had all the emotions
I love this album this really is the real slim shady, my 2nd favorite would have to be the eminem show
This album is awful, you must be mixing it up with slim shady lp. That was his true classic album - musicfanguy
The Way I Am is better than the entirety of the Recovery album. That's saying something since I haven't even mentioned Stan, The Real Slim Shady etc yet.
Love everything on this except for the skits and Steve Berman every thing else is amazing
166 Comments
2
The Eminem Show

The best Eminem album? Either TES or MMLP. Relapse is the runner up. The diversity of content in TES and great lyrics makes it the best in my opinion. To be honest, I voted partly because I want Recovery off the number 1 spot.
The Eminem Sow is an outstanding album with beautiful songs squeezed into it. My favorite song will have to be Without Me because the lyrics are genius and funny and it sounds like he is messing around and that's what I like from when I get a little sick of his awesome serious songs.
JUST ahead of the Marshall Mathers LP but only just. The maturity makes this album so different from the SSLP and MMLP. Great songs on the album, not a bad one and Till I Collapse is the best Em song in my opinion.
I don't man, I don't need to explain why this is better then the newer Eminem albums, but I will explain why it's better then the other major older Eminem albums, I think it's better then the SSLP because I personally like the more serious tone, although both are great, and I feel like it's better then the MMLP because, while that album was great also, I think it was a little too dark at points, and I get that's the point, but I don't think that's for me, The Eminem Show is the best because he mixes the silk shady style with the the Marshall Matters style of eminem perfectly, and even though some songs weren't amazing like Say What You Say, it's still the best Eminem album in my opinion.
150 Comments
3
The Slim Shady LP

This Album is simply genius... My opinion one of the greatest records of all time - benmitzel
I think this should be in the top 3 at least, I'm a big eminem fan and I've heard all of his songs, this is one of the best album I've ever heard, "my name is", "role model", "if I had", "rock bottom", "still don't give a f***", just for mentioning few songs of this album, this album is amazing, one of his best
Voting for this to knock The Eminem Show off second place
I do prefer Eminem Show and Marshall Mathers LP, but this needs votes because this is his most underrated album and is much better than Recovery. It has the best punchlines, rhymes and hilarious disses. This should be higher.
This is better than eminem show and MUCH better than the overrated marshall mathers lp - musicfanguy
97 Comments
4
Recovery

I hate how people complain about how this album is mainstream; this can't possibly be father from the truth. While Eminem's album includes several samples of pop singers, Eminem uses these samples in a similar manner that he used Dido's sample Thank You as a basis to his unforgettable song Stan. Haters also seems to forget that this album was a comeback for Eminem, a way of showing his fans that he's still the best rapper, which is definitely what this album delivered. This album doesn't only include the well known singles of No Love and Not Afraid, but also has truly passionate and serious songs that can only come from the heart including Going through Changes where he reveals to the world his pre-Recovery drug problems that drove him to near suicide, in addition to my personal favorite from this album, You're Never Over, where Eminem recounts the love and passion he has for his former friend and D12 member Proof who was fatally shot and killed, and shows that the best thing you can ...more
I absolutely love this album - decorulez97
How can this album not be top... Eminem went through such a horrible phase of addiction, depression, weight-gain and more and this album was his way of letting us as his fans that he was back and back at it. Easily the best (not just his best) most motivational, kick-ass album ever
I just love this album as I like the other albums of EMINEM
130 Comments
5
The Marshall Mathers LP 2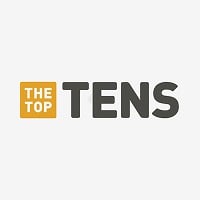 Evil twin, brainless, bad guy, rap god, so much better, so far, love game, headlights, and legacy
Maybe not his best, but amazing in it's own right. Has instant classics like Rap God, Headlights, Berzerk, Bad Guy, The Monster, etc. Showcases all his talents at different rap genres, has something for everyone and takes parts from his whole legacy.
The Best Album ever and its gonna be greater than MMLP. Listening to Eminem since I was 12... Now I am 18 and have not heard him like I heard him in Rap God, Survival or Berzerk... He seems different, energetic, and this is the best damn album ever made in music
A bit poppy, but still great
150 Comments
6
Relapse

The double/triple rhyming on 3 A.M. is insane, a true shady classic
My Mom is hilarious and has great references
Insane is another Shady classic and is lyrically underrated
Hello is catchy and has amazing rhyme schemes
Same Song & Dance he makes words rhyme that shouldn't, hypnotizing beat as well
We Made You is hilarious and memorable
Stay Wide Awake is one of the greatest rap songs ever. In the second verse of that song literally every single word rhymes. To have that technical ability and tell an engaging story at the same time is genius
Old Time's Sake it's great to see Em and Dre back together
Must Be the Ganja the second verse is beyond sick, sick internal rhymes and a great ending
Deja Vu is one of Em's best songs ever, true wordplay, very personal song
Beautiful is sad and uplifting at the same time, extremely poetic
Crack a Bottle has great rhyming and an awesome intro
Underground is lyrically one of Em's best songs, hilarious but also ...more
Dark songs with a shady feel to them. Powerful lyrics. Few of my favorite songs comes from this very album

Best songs; Deja vu, Beautiful, Crack a bottle, Underground
The most underrated Em Album for sure. Amazing tracks with lyrics and flow like no one ever could
Ultimate album beutiful we made you crack a bottle are the best I don't know how recovery got top its more in the way of pop although I love no love its beast prefer this and the marshall mathers lp and infinte
82 Comments
7
Encore

My favourite album is The Eminem Show, and this album could have been a close second, I mean the artwork is amazing and follows the story of Em going *not going to make a Berzerk pun* crazy with all of the fame so he kills his audience at a concert before killing himself (the CD disc being the beginning of what appears to be a suicide note). It's kind of like a sequel to The Eminem Show where he's just become a best selling artist with The Marshall Mathers LP. If only Encore were shorter, about 7 songs shorter.

If he hadn't added songs like "Rain Man", "Big Weenie", "Ass Like That" or "Just Lose It" it could have been a great EP. This album has a lot of good tracks, like "Like Toy Soldiers" and "Yellow Brick Road" but then as soon as it got to "My 1st Single" it lost all credential for me. It just feels lazy. Even the song "Evil Deeds" which has some pretty smart rhymes in the first verse but an unlistenable flow feels lazy. Em used to be rhyming whole sentences together, but ...more
It was very close, but I am going to have to with "Encore", it features a great beret of songs, such as Ass Like That, Just Lose It & Enocre ft. 50 Cent & Dr. Dre, not to mention the people favourite Like Toy Soldiers which was a big hit all around the world, and is still enjoyed today.
my favourite. close one though - sharm7064
I really don't understand why everyone disses this album. It may not be his best, but it's still pretty damn good. I was in 4th grade when this album was released, and this was the first Eminem album I purchased. So many good memories come with this album, plus I thought it was hilarious. All the skits, just lose it, ass like that, plus Like Toy Soldiers has always been my personal favorite song that Marshall has wrote. This album doesn't get the credit it deserves.
41 Comments
8
Infinite

This should really be top 5, obviously a lot of people have never heard this album, so I recommend that you all listen to it, because some of his best lyrics are on this album and Infinite is one of my favourite Eminem songs. Go listen to this.
It should be top 5. or it should at least be higher than encore
Really? This is number 11? Come on people FOCUS. Hands down amazing lyrics, beat, etc/ I'm not even going to go on because this is not a real top List.
Focus? This album's production, quality and lyrics were average at best. Just because it created Eminem, doesn't mean it's a good album. - benjigoo
Eminem's first albulm!
41 Comments
9
Curtain Call: The Hits

It's just like a "greatest hits" album how could any album be better than a greatest hits album. If you didn't vote this album and voted maybe the Marshall Mathers LP or the Slim shady LP then just know your favorite song is probably in this album.
If it had left out FACK and ended on When I'm Gone, this would be perfect. The tracklisting should be:
1. Curtains Up - Skit
2. Lose Yourself
3. My Name Is
4. Guilty Conscience
5. The Way I Am
6. The Real Slim Shady
7. Cleanin' Out My Closet
8. Without Me
9. Sing For The Moment
10. Just Lose It
11. Stan
12. Mockingbird
13. Shake That
14. Like Toy Soldiers
15. 'Till I Collapse (With New Music Video)
16. When I'm Gone
Its got the best of the best. How the hell can recovery be ahead of this? Its 50% a pop album. And the best off Eminem show are on here. So this is why this album should be at the top of the list, followed by the Eminem show, and then by marshall mathers LP.
Leaving aside the small FACT that Stan is THE greatest single of all time - even without it this album is Gold. Makes me laugh, shows immense empathy and a refusal not to be himself.
If Stan had been written by someone called a poet then it would be taught in schools - as it should be. Eminem
Is whatever I say he is - and that is - The greatest Wordsmith of our age. No question.
48 Comments
10
Relapse: Refill

Rhymes schemes were awesome. The accent wasn't that much of a bother (except in the song Buffalo Bill). Overall, this is a fantastic album with some really great bonus songs. I liked Elevator, Taking My Ball, and Forever the best of the bonus songs. On the original Relapse I would have to say Insane, Medicine Ball and Old Times Sake.
Despite the small number of tracks on this album, I had to include it in the list. Forever and Elevator brings of new sense of Slim back.
I really like marshall mathers and curtain call a lot, but to be honest, refill has tons of high quality songs.
It looks like people are dumb because this album is not short, its his longest one, it has relapse plus 9 more songs on the same disk - reallyevilman
14 Comments
The Contenders
11
8 Mile

Lose Yourself!
I know this isn't his best album but lose yourself was so awesome
Lose yourself, 8 mile, rabbit run.
The album and movie is so awesome, especially Lose Yourself. Its one of the songs that pump me up - CasinLetsGoBowling
18 Comments
12
Hell: The Sequel

Awesome Album. 11 incredible songs with 2 of the best rappers of our time. A true masterpiece from Royce and Eminem.
Great rapping by both Eminem and royce, Fast lane stands out
As way better than any song he did on recovery except maybe no love.
Should be way higher. - gkw2003
Why is this album #10? This album was fantastic and the songs had meaning! Songs like Echo, Lighters, and Fast Lane are what rap is all about. Loud Noises featuring Slaughterhouse was impeccable. The album overall was fantastic and I am truly disappointed at it being this low.
17 Comments
13
The Slim Shady EP

This is the one that started it all! The first slim shady album and a lot of songs here are better than the lp version of those songs.
Slim Shady was born here! Eminem made an album with his own unique style. This extended play was produced before he was famous. You can't help but relate to or understand where he is coming from as he poetically spills his heart out on some cool ass beats.
Transition between a bloodchilling opening and the very first Slim Shady track "Low down dirty" is what defines Shady persona the best.
I think this ep is great. It kicked off his career. Although, I thik he tried too hard, and that's why some songs werent the best to jam too. But just listen to murder murder, low down and dirty, no ones iller - MCyungkidd
2 Comments
14
Revival

Revival and Recovery are masterpieces. The other albums like Kamikaze and Relapse and just Marshall showing insane rapping skills.
Extremely Underrated Album. Truly Classic. Here are just a few of the genius phrases of Revival :

Bad Husband - And I heard the mocking bird and got the urge to jot some verses and thoughts the purpose.

Arose - Merry that girl cause she is Faithfully down.

Arose - I will be in back of your memory I know you'll never forget me just don't get sad remembering.

Walk On Water - That Dresden home is burned to the ground and all that's left of my house is Lawn.

Like Home - You ain't ruining our country punk or taking pride from us and defining us like a dictionary.

Nowhere Fast - Hardheaded and we are stubborn.

And Many More. Second best after Mmlp2.
One of the most underrated albums of hip-hop. This album is fire. We are believing in you Em.
Really not that bad
31 Comments
15
Kamikaze

There is nothing more Eminem than attacking other "rappers" and this album does that. He also just goes hard on quite a few tracks (Not Alike and The Ringer) where he's just straight spitting nonstop. This album has it all including great beats to jam to. I would rank this album #2 or 3 behind the MM LPs.
Brilliant tracks on this record
The lyrics and beat goes hard!
Already a classic to me. Favorite song: Not alike
58 Comments
16
Shady XV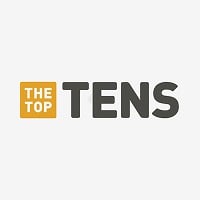 This album is coming out on black friday 2014, I heard a song from it that he relased and it was awesome! - catd
This is an awesome album. Love tacks featuring slaughterhouse and yelawolf.
Ether this or recovery is the best, Eminem did great work on this album! - kells
I got it, it needs some credit.
10 Comments
17
Devil's Night - D12

18
Greatest Hits

The metal horns on the cover? That's interesting. I'm glad metal is popular among rappers 😊 - Metal_Treasure
Best album
Eminem YOU ARE THE BEST!
19
The Freestyle Show
Love it so much! people should listen to it - InsanityJoe
20 Just Finish It
21 Back to Basics
22
Soul Intent
Even though this album is old and not the best quality, it has some of Shady's oldest recorded songs. It is hard to recognize him in some of them but it really gives you some insight into where Shady started.
Most people haven't heard this but it's lit, especially biterphobia
23 F****** Crazy
24
D12 World - D12

25
Straight From the Vault
It was between this and Infinite, but I enjoy more songs on this then on Infinite. That's why I included this EP to end the list.
I love this ep, I own it and its fun to listen to, its his left over material, and its awesome. Its probably not the best because it is his left over material, but songs that make it good are, Fame, Oh no, dudey, fly away, things get worse. the rest where okay, but didn't reach the potential Eminem has - MCyungkidd
G.O.A.T. is awesome!
26
The Singles

It's good in my in my I pinion should be on top 10
27
Long Time No See

28 Steppin' Onto the Scene EP
29
Straight From the Lab

This is fake isn't it?
A great EP with vibrant songs and a top flow with a constant focus that kind of damaged the EP as well. Still pretty good.
3.6/5
I think it's a good ep, but its not strong enough to compare with the Eminem show wich just came out before. This was practically the Eminem shows left over material. But I liked the songs, Bully, cannibitch and doa rae me. other than that I didn't like it too much. It's a pre-qual to encore 4 me. But with a better flow and style - MCyungkidd
30
Without Me

Look at britany Murphy 's reaction I'll tell the rest
31
The Freestyle Manual

32 Detox (Mixtape)
33
Mather's Massacre

34
New Jacks EP
Short songs
First eminem album ever
35
I'm Still #1

One of his best albums. Better than So You Wanna Freestyle, Slaughterhouse and Remission
YES, YOU ARE #1
36 Shade 45: Sirius Bizness
37
Don't Call Me Marshall
I enjoyed this album because the songs were just amazing and I enjoy the flow.
Has amazing songs like nail in the coffin, n****, go to sleep, and patiently waiting, along with a few other songs
38 Platinum Collection 2001
39
End of Days

Not a great album but its ok ill give it partial credit.
40
Remission

I like this one
41 Shady Classics
42 Still In the Bassmint
43
Return of the Psycho
Tough ass track Stimulate is on this album - RapxGod
44
Road to Recovery
This is a great album 2 thumbs up! This album is kinda rare I guess it was between the relapse and recovery error It was made to represent "going towards the recovery because of the relapse"'This is a very good album
This is a Great album just amazing!
I think it's a mixtape
45
My Name Is

It's a single - not an album
I like this song very catchy
46
Hip Hop Elvis

I dunno why I put this on but Don't get it Unless you like country mixed with rap it sucks it is mixed with some chick in every song it is bad 2.5/10 honestly.
I like this
Me to
Great
47
Raw and Uncut

This is like a sequal for D12
48
Get the Guns
So inserted, this was a good album, my favorite song is 9-11
49
Success
Not even out yet but whatever - JiggaMan
50
Eminem Presents: The Re-Up

It is a really god album.
He is the best rapper
Of all time
Should not be last. Most of these aren't even official releases, but this is an official release, and a quite good one, too
No apologies is a great song
5 Comments
PSearch List
Related Lists

Coolest Eminem Album Covers

Most Intense Eminem Albums

Top Ten Eminem Songs from Albums with "Eminem", "Marshall Mathers" or "Slim Shady" in the Album Title

Top Ten Eminem Songs from Albums with One Word Album Titles

Top 10 Eminem Songs that are the Best of the Album
List Stats
10,000 votes
53 listings
9 years, 96 days old

Top Remixes (139)

1. Relapse: Refill
2. Relapse
3. The Slim Shady LP

sugarcubes

1. The Marshall Mathers LP 2
2. The Slim Shady LP
3. Relapse

trfujhfdgjgh

1. The Marshall Mathers LP 2
2. The Marshall Mathers LP
3. Hell: The Sequel

Devdawg
View All 139
Error Reporting
See a factual error in these listings? Report it
here
.