Queen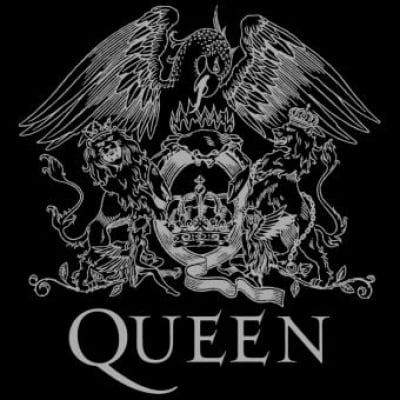 Uploaded by catwalk
Info
Queen are an English rock band formed in 1970. Members were Freddie Mercury (Vocals and Piano), Brian May (Guitar, Vocals), Roger Taylor (Drums, Vocals), and John Deacon (Bass Guitar, Vocals). Before forming into Queen, Brian May and Roger Taylor had played together in a band named Smile. Freddie Mercury ...
read more
.
Comments
Top
Popular
Newest
The Beatles defined an era and broke down barriers with their revolutionary music and song writing genius but, to me Queen took it to another level. They had better technology and boy did they use it well. The four most talented musicians in rock history and in A night at the opera, they created what I believe to be the greatest rock album of all time culminating in what is the greatest rock song of all time, the inimitable and incomparable Bohemian Rhapsody...
Queen is immortal. They are eternal. And everyone knows and (most likely) loves them!
Queen are truly amazing band love listening to them! I think they should be higher up on the table you had some off the best musicians in the band like Freddie mercy, insane singer one of the best singers of all time
I've heard so many great songs from great rock bands, but somehow Queen just remain there inside me that never go away, unlike the other bands that I had been hooked up with, and I think Queen will never go away from me. So it's like, I would always find my way back to Queen if I ever did stray away. Queen's music and songs are beyond the world, the best ever created by genius musicians in one band!
Most memorable, most creative band ever. All four members wrote hits. Freddie's voice can't be matched. Brian May's guitar is stellar. Roger Taylor's drumming fab. And John Deacon so underrated. I just don't get tired of listening to them. The Beatles made me love music. Queen made me love being alive.
Queen were amazing with Freddie and are still wowing people today through their recent tours and past albums. This is because every member made a great contribution to the success of the band and that allows the legacy to continue. Can't beat Queen in my view.
Queen have been number one for me for 42 years and that will never change. They have a unique blend of sound that flirts into every music genre so well and is so deep. There's always something new to pick up in how a song sounds. Unique blend of skills that will never be replicated or beaten.
No one can hold a candle to this incredible group for too many reasons to list here. They are more than just a music group, they are a music force, spanning decades. They are so interwoven into the global cultural fabric. Queen deserve a special place in history to be remembered.
There is truly no other band more electrifying than Queen, especially live. Freddie Mercury's incredible vocals, unrivaled stage-presence, and the rest of the bands instrumental and song-writing abilities most definitely deserve them a spot in the Top 3.
The brilliance of this band is staggering. There can't be any other rock band even close. Their music is timeless, their collective talents as musicians and song writers and singers beyond anyone else. Their energy on stage is also inspiring!
I like the other bands on the list, especially Pink Floyd, but Queen music is so diversified and intense; their musical and emotional spectrum is just unique.
Such musical diversity, such courage to try out new things musically, and, of course, tons of talent. Queen sound is immediately recognizable, though they never repeated themselves. Deep respect for Queen!
Queen are four very talented individuals, who blended to make an unique sound. They played to the largest groups of people, broke records and for fourth years have continued to be the no. One concert ticket!
Queen will be going on for a very long time for being as good as they were! Love all their songs! And Loved them!
Freddie's voice was out of this world and was an amazing showman. No-one can match Dr. May's guitar skills, Roger's drumming and voice are outstanding and as for John, he's quietly fab...As a group, they worked well, all wrote immense songs and no matter what album you have, you can pick a song to suit your mood...Queen will never go out of fashion. Long live Queen.
Brian May is the best guitarist, because his guitar the Red Special is one of a kind and made with his Dad. The sound is not like any other! Roger Taylor is the best drummer and when paired with Brian they make amazing music together. I never get tired of listening to Queen.. with Freddie's vocals and John they are the perfection of a Rock band!
No any group can get closer of what Queen are. Freddie Mercury is the best singer, songs writer and showman ever. There's a lot more like numbers of selling albums, top charts an many many other
Seen Queen live twice with Freddie, once with Paul Rodgers and last week with Adam Lambert, I was also at the Freddie Tribute, they have played a huge part of my life, no one comes near them
Queen is #1 ALWAYS, because they ALWAYS raised the bar of music. They ALWAYS pushed themselves. They had the balls to try different sounds, styles. They wrote TIMELESS music. #1 by far!
This band is timeless and has been a part of every event that ever happened in my life. Freddie was a joy to listen to and Adam is as talented and always makes me smile.
Quite simple the greatest band in the world. As song writers, musicians, live performers, visionaries, they are unsurpassed. The only band to cross into every genre of music, whether it was metal, rock, pop, funk, vaudevillian/musichall, movie sound tracks and more, Queen have done it all, and with style and panache
No words need... They changed everything, again, and again, and again and they are doing it yet. The music, the force, the legacy, the time, the new time... they are the best!
Queen has been and will be what I will ever listen to. Queen were and will be the best band ever. Best musicians and real life people writing the best songs ever.
Queen is the definition of rock music. With the greatest singer of all time and some of the best songs in history they are my top 1 band in the history of music.
Nobody can top the charisma and talent that Freddie, Brian, John, and Roger had. Even their current lineup is absolutely amazing, with Adam Lambert doing a great job on vocals. And may we not forget Spike Edney, a key part to the bands live performances who is very underrated in the grand scheme of things.
Related Lists
Best Queen Songs
Top Ten Greatest Queen Albums

Top Queens of the Stone Age Songs
Best Songs from Queen's "A Night at the Opera"