Best English Soccer Teams
The Top Ten
Chelsea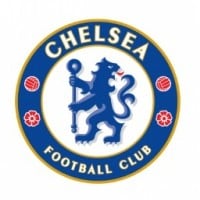 Chelsea Football Club is a professional football club in London, England, that competes in the Premier League. Founded in 1905, the club's home ground since then has been Stamford Bridge. Chelsea won the First Division title in 1955, followed by various cup competitions between 1965 and 1971.
These guys are ledgers their defense is like a wall they got English legends gar Cahill and don't forget John terry. They have proven talent logic remy and Diego Costa. Epic goalkeeper courtouis. Some people say they only good because of their money they only say that cause their jealous.
Cech, Bosingwa, Cole, Terry, Ivanovic, Alex, Lampard, Essien, Mikel, Ramires, Drogba, Anelka, Torres.
Bonetti, Fawlkes, Osgood, Zola, Tambling, Bentley, Makelele, Wise, Di Matteo, Greaves, Dixon, Hughes.
We have it all.
Over the past six years Chelsea have become one of the biggest teams in the league. Being the last English team to win a Champions league. With world class managers and world class players. The team can only go up in the next couple of years
Chelsea isn't the team who buys the winning trophies anymore. The youth system is very well structured. Over the past years Chelsea pays just enough or less to purchase players. Winning the league and European Champions league just fine.
Manchester United

Manchester United Football Club is a professional football club based in Old Trafford, Greater Manchester, England, that competes in the Premier League, the top flight of English football.
The most exciting football club in the World!
No other team in the world were or is better than the Busby Babes. Best, Edwards, Law, Charlton, Ronaldo, just some of the brilliant world class players to have worn the famous red shirt.
I think man utd is best club in the world with stars like rooney, robin van persie, juan mata, mats hummels and young sters like luke shaw, januzaj and herrera simply the the best squad but at the mid they just have juan mata but simply the best squad in world
Man UTD, ( back in their glory days) had a really strong squad. If only Liverpool had won the prem more than Man Utd, then I would count them as the best premier league side in history
Are you kidding? We are way more successful than Chelsea and we are below them! We have the most titles and we are the most successful club. We are the best English club.
Glory Glory Man Utd.
#RedDevils
Liverpool
Hi can you start playing keita in midfield with wjnaldum and henderson and in 60 minuites put milner on for keita and put origi on for firmino and put matip on for gomes come liverpool your gonna win the league I will be watching you play man city on TV come on the reds your gonna win the league come on win it at mancity
As Bill Shankly said on LFC football is not a game it's a way of life

Says it all. People live the game in Liverpool and the team gives them life focus, passion and result after result - it's a joy to support them.

It extends all over the world - say Liverpool - it brings a smile and happiness to peoples faces they know the team - the players - the success. Never seen that for Chelsea or Man. City
Passion, loyalty, fervor, spirit and character, a team loved by its and supporters...worldwide! Without doubt the best team in Britain. A team who make miracles happen. They play and are run in a manner which is respected all over the world.
Greater dominance, better structure and best ethos. They are the best because they got results without cheating, without arrogance, petulance and bullying. At there heart is "football" and not money making. There badge is constant...
Arsenal

Arsenal Football Club is a professional football club based in Islington, London, England, that plays in the Premier League, the top flight of English football.
Arsenal is a great soccer team to watch. They have beautiful style of play, just like Barcelona. They make accurate passes most of the time in play with outstanding ball possession and they have greatly improved on their scoring chances. The players and the coach are very disciplined. Peter Czech is a great keeper, Mesut Ozil is fantastic, Sanchez is excellent, Iwobi is doing great, Xhaka is sharp and the team's blend is great. Kudos to Arsen Wenger, which I can say is an excellent coach with great ability to manage the club's finances and get great results as well. Soccer history will not be complete without mentioning Thierry Henry.
Arsenal are the best in England. They have defeated Manchester United in the 2004-2005 F.A Cup finals. They also share around the ball a lot and also have a great one touch skills to give them the ability to score goals. Tottenham have the worst logo ever. I think it is meant to be a chicken. No wonder why they are scared of people. Arsenal are the best team you will ever see mainly because of Alexis Sanchez, Mesut Ozil, Laurent Koscielny and Petr Čech. I you think any of the teams on this list are better than Arsenal your absurd!
Arsenal have a beautiful style of play and they really know how to pass the ball and on top of that they have the best passer in the world Fabregas and they have a clinical finisher up top; Robin Van Persie and you can't forget Samir Nasri
Arsenal is an interesting soccer team to watch. The have beautiful style of play just like Barcelona. the make good passes and they players and the coach are very disciplined. Peter Czech is a great keeper, Mesut Ozil is fantastic, Sanchez is excellent, Iwobi is doing great, Xhaka is sharp and the blend is great. Kudos to Arsen Wenger.
Middlesbrough
Just in my blood, part of my DNA
No you are they are so bad
Middlesbrough all the way!
Best ever
Charlton Athletic
Southampton
The saint are going up not they are rubbish I don't no how you think their good
4th in the prem so far..solid defense, great strikers etc.
Saints are going up!
Best team in epl at the moment.
Huddersfield Town
Brilliant team who broke lots of records last season, unfortunately for the wrong reasons!
Everton

Everton Football Club is a football club in Liverpool, England, that competes in the Premier League, the top flight of English football. The club have competed in the top division for a record 114 seasons, missing the top division only four times since The Football League was created in 1888.
Everton are highly underrated. Despite me being an Everton fan, all they need in some money, and they can get a fresh new centre forward to add some spark into the team. All their glory in he 80's was amazing and in the 60's we were unstoppable. We had players like Alan Ball, Brian Labone and World Cup winner Ray Wilson. In the late 20's and 30's, Dixie Dean was the best player on the planet. He scored 60 goals in the league in the 1927/1928 season, a record yet to be broken.
I'm sorry previous commenter but this poll is for the CURRENT best team in England not for teams barely clinging onto a shred of success they had 80 years ago
This is the best team in the world better than Liverpool, Liverpool sucks as hell
They are so cool and are playing awesome
Mansfield Town
Because they where always winning
They will never be notts county
The Contenders
Manchester City

Manchester City Football Club, commonly known as City, is a football club in Manchester, England. Founded in 1880 as St. Mark's, it became Ardwick Association Football Club in 1887 and Manchester City in 1894.
Coming from a United fan, Middlesbrough shouldn't be above Man City. Man City have been quite successful for this entire decade, even winning a quadruple for season 2018-19. FA Cup, Carabao Cup, Community Shield, and Premier League.
Man city are defending Premier League Champions. As of early 2015 teams like Arsenal and Liverpool would be lucky to claim a Champion's League spot. As if this wasn't enough Man City are the only team currently keeping up with Chelsea in League.
2017-18 Premier League champions breaking more records in a season in the toughest division in the world.
PSG could only dream of the stuff we broke.
And they have a farmer's league!
Who made this list man city rules we won against liver with golden time and penalties we one the capital one cup
Gainsborough Trinity
They are better than Man U
Tottenham Hotspurs

Tottenham Hotspur Football Club, commonly referred to as Spurs, is an English football club located in Tottenham, Haringey, London, that competes in the Premier League.
I came here because of Harry Kane, best striker! I'm not judging the club by how small or big that club was, but what I concern is their skills and improvement! And Spurs is trying to be on TOP!
With Dempsey, and Bale on the same team as Aaron Lenon, Spurs should be in 5th on the best English teams
Nice club with amazing lineup and good,remarkable players like harry kane, delli alli, cristian eriksen, eric dier and good goalkeeper and france captain Hugo lloris
I think Tottenham are the best because they play with respect and have a good team.
Leeds United

Leeds United Football Club is a professional association football club in Leeds, West Yorkshire, England.
Their games are a reminder of what a classic game of football looks like
Leeds are massive. I'm from Sweden leeds are englands best fans probably the worlds best
Must be the best supporters after the last 10 years of heartache.
As a complete team the leeds united team of the 70s were the best ever seen
Aston Villa

Great fans, home and away, we're not rich or the best club in the world but the fans stick at the club and we do the best we can, and our best with Tim Sherwood we will be doing great, at least top 10 this season! #UTV #HEITS #VTID
A Stella history with good values. Getting back to European level of football now that they are back in top flight.
Aston villa have the best player in the world EMILE HESKEY anyways why is middlesbrough second
Good loyal fan base and a great history and we have also won the champions league
Burnley
Burnley are the best
Burley lost to India 6 1
Disgusting. who loses 2 a teem like India?
We are by far the best team in the prem. just ask that lot at ewood.
Celtic
The greatest scottish team
Yes
West Ham United

West Ham United Football Club is a professional football club based in Stratford, East London, England, that competes in the Premier League, England's top tier of football.
At least we do our best
Simple the greatest.
This is the best team
West ham is the best
Leicester City
One day I saw them training for 18/19 they were having a competition with man united and they smashed man united (that was there pre-match) with a whooping 5-3 man united seriously I saw them playing rubbish how they could do this man united did absolutely rubbish I can say so far Leicester I can see trained well and they deserve to get the 18/19 cup. They were traning at king power stadium. Did you know man united could not tackle properly probably all the people of man united were lazy and never got to do any practice and Leicester they were active I can tell by body they might be in the lead next year because of Man City's laziness. Tomorrow is Chelsea vs Leicester (pre-match) if Leicester beats Chelsea right I am going to be ripping my shirt of seriously.
Wy didn't vardy miss a penalty against Tottenham hopspers he could of scored on his first touch of the game but adliste he still scoord but the penalty was more important than a normal goal but I did say to my self that vardy was agenst a really good ceeper I saw how good Hugo loris was because I saw him before
Why is Leichester City in the bottom? In my opinion they deserve to be at the top. Also can you believe it, Chelsea is number 1!
We love you we love we are going up. eieio up the football league we go true leicester fan
Newcastle United

Newcastle United Football Club is an English professional association football club based in Newcastle upon Tyne, that plays in the Premier League, the top tier of English football.
Best support in the world. Sold out crowds home and away. Everyone from Newcastle are really attractive and have big penises.
A massive club going through a rough time at the minute TOON TOON
I have been a Newcastle supporter since I could watch T.V. and I think they are the best football team but they do need to step up there game if they want to do well this season ⚽️
Make this about 3rd
Stoke City
FA Cup Quarter Finalists 09-10.
Promotion Winners 07-08.
Have Beat Arsenal, Man City and Tottenham in one season.
Great team and got really good players
I like the name but I rather the players
Best fans in the world..
City till I die..
Nottingham Forest F.C.
Best
Wolverhampton Wanderers
Won 3 League titles and 4 FA Cups and the instigators of European Football with there friendlies against the top sides on the continent in the 50's!, so if it wasn't for Wolves we wouldn't have The Champions League we have today!
A great fan base with plenty of history. Also extremely influential in the beginning of the Champions Leagus
Top team and we are back in the top flight where we belong!
Best team in the world. west brom sucks
Reading
Reading are the best, they hold the record for the most points (106) in any professional English league and the most consecutive wins from the start of a season (13 wins without drawing or losing)
Fa cup quarter finalists 09-10 and 10-11(beating liverpool and everton on their own turfs along the way in both Fa cup campaigns), won London war cup, won full members cup and won Simod cup
Sheffield Wednesday
I've followed Wednesday home n away years now always sell out we'll be back
I'm sorry but look at the teams above sheff wed now you see why they should a lot higher
They used to be good but now they are trash
Rise them up! Up the owls and win for me
PSearch List