Best English Soccer Teams
xdogg
The Top Ten
1
Chelsea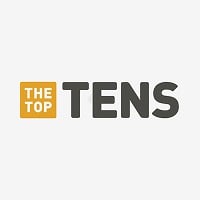 Chelsea Football Club is a professional football club in London, England, that competes in the Premier League. Founded in 1905, the club's home ground since then has been Stamford Bridge. Chelsea won the First Division title in 1955, followed by various cup competitions between 1965 and 1971.
Over the past six years Chelsea have become one of the biggest teams in the league. Being the last English team to win a Champions league. With world class managers and world class players. The team can only go up in the next couple of years
Chelsea are the best. We have lots of great player, Chelsea are just great
Chelsea isn't the team who buys the winning trophies anymore. The youth system is very well structured. Over the past years Chelsea pays just enough or less to purchase players. Winning the league and European Champions league just fine.
Great team
V 99 Comments
2
Manchester United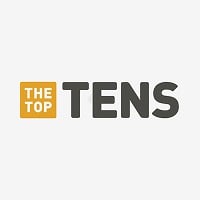 Manchester United Football Club is a professional football club based in Old Trafford, Greater Manchester, England, that competes in the Premier League, the top flight of English football.
Man you have the record for the most English premier league titles won EVER. So that just proves that they deserve to be number 1.
Fantastic! They won the Champions League 3 times the premier 3 times in a row. 11 other times. They also won the First Division 7 times. Total: 18.
Manchester united is the best they beat manchester city
Get par paired for PSG to night
V 120 Comments
3
Liverpool
The dominance that Liverpool had back in the 70s and 80s along with the present day success and spirit is what makes Liverpool F.C. the best club in England. Manchester United arose from jealousy as the industrial rivalry did. Liverpool have been the most successful club of the 20th century, and the current century is still young. Give us time and the Liver Bird will fly back onto its perch, overlooking all teams. Y.N.W.A.
Liverpool is by far the best football club in england they have won 5 ucl more than any other English football team and also dominated the English domestic cup competition and were the most successiful club at that time and have won the football league cup at a record of 8 times. They also have the best youth system in england and "You Will Never Walk Alone". !
Definitely Liverpool the most successful club by far until Alex Ferguson came along. And the most exciting team to watch, the only team in league at the moment capable of matching Man City on the day, and only few pieces need to be added to compete with them over a season! A team steeped in tradition and with the most passionate support. Slam Dunk!
I think liverpool are the second best
V 67 Comments
4
Arsenal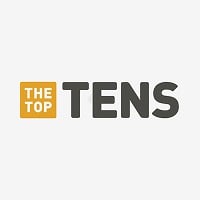 Arsenal Football Club is a professional football club based in Islington, London, England, that plays in the Premier League, the top flight of English football.
Arsenal have a beautiful style of play and they really know how to pass the ball and on top of that they have the best passer in the world Fabregas and they have a clinical finisher up top; Robin Van Persie and you can't forget Samir Nasri
They are my favourite team they know all the skills the other teams have and best of all the have a great line up
They should be first the most amazing team to ever walk the earth alexis Sanchez, oxlade chamberlain and many more.
Because I support arsenal
V 64 Comments
5
Manchester City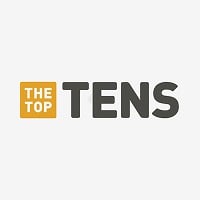 Manchester City Football Club, commonly known as City, is a football club in Manchester, England. Founded in 1880 as St. Mark's, it became Ardwick Association Football Club in 1887 and Manchester City in 1894.
Man city are defending Premier League Champions. As of early 2015 teams like Arsenal and Liverpool would be lucky to claim a Champion's League spot. As if this wasn't enough Man City are the only team currently keeping up with Chelsea in League.
2017-18 Premier League champions breaking more records in a season in the toughest division in the world.
PSG could only dream of the stuff we broke.
And they have a farmer's league!
Who made this list man city rules we won against liver with golden time and penalties we one the capital one cup
Just need to be first
V 35 Comments
6
Tottenham Hotspurs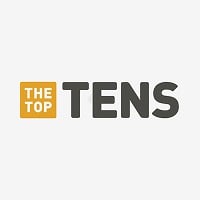 Tottenham Hotspur Football Club, commonly referred to as Spurs, is an English football club located in Tottenham, Haringey, London, that competes in the Premier League.
I came here because of Harry Kane, best striker! I'm not judging the club by how small or big that club was, but what I concern is their skills and improvement! And Spurs is trying to be on TOP!
Spurs had a amazing season this year. Sad to see white hart lane go though
Glory glory Tottenham hotspur we love we Tottenham we do we love you Tottenham we do
They play awesome!
V 16 Comments
7
Everton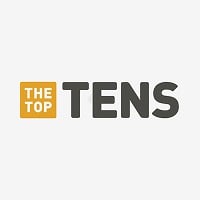 Everton are highly underrated. Despite me being an Everton fan, all they need in some money, and they can get a fresh new centre forward to add some spark into the team. All their glory in he 80's was amazing and in the 60's we were unstoppable. We had players like Alan Ball, Brian Labone and World Cup winner Ray Wilson. In the late 20's and 30's, Dixie Dean was the best player on the planet. He scored 60 goals in the league in the 1927/1928 season, a record yet to be broken.
I'm sorry previous commenter but this poll is for the CURRENT best team in England not for teams barely clinging onto a shred of success they had 80 years ago
This is the best team in the world better than Liverpool, Liverpool sucks as hell
Best in the world
V 5 Comments
8
Southampton
4th in the prem so far..solid defense, great strikers etc.
The saint are going up not they are rubbish I don't no how you think their good
Better than tottenham
Best team in epl at the moment.
V 1 Comment
9
Aston Villa
Good loyal fan base and a great history and we have also won the champions league
The best team the world has ever seen
Better than tottenham
Great fans. Lots of team spirit!
V 7 Comments
10
Middlesbrough
No you are they are so bad
Middlesbrough all the way!
Best ever
MIDDLESBROUGH SHOULD MAKE IT TO THE EPL THIS TIME
The Contenders
11 Charlton Athletic
12 Huddersfield Town
13
Newcastle United
A massive club going through a rough time at the minute TOON TOON - FOSTER69a
Make this about 3rd
SIEM DE JONG IS THERE STRONGEST PLAYER
good
V 1 Comment
14
Leeds United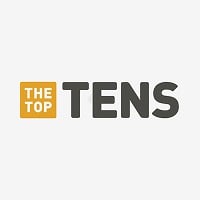 Leeds United Football Club is a professional association football club in Leeds, West Yorkshire, England.
Their games are a reminder of what a classic game of football looks like
Must be the best supporters after the last 10 years of heartache.
Have always loved Leeds...From South Australia
Leeds I love you that's wy I saport you but wy did you let nottingam forest 4 2 to nottingam forest


WE JUST WANT YOU TO BEET MAN C AND LIVERPOOL be cause I do quite licke manchester united but I licke leeds moore
V 9 Comments
15
Leicester City
Famous leicester city
They won the league 2016
One day I saw them training for 18/19 they were having a competition with man united and they smashed man united (that was there pre-match) with a whooping 5-3 man united seriously I saw them playing rubbish how they could do this man united did absolutely rubbish I can say so far Leicester I can see trained well and they deserve to get the 18/19 cup. They were traning at king power stadium. Did you know man united could not tackle properly probably all the people of man united were lazy and never got to do any practice and Leicester they were active I can tell by body they might be in the lead next year because of Man City's laziness. Tomorrow is Chelsea vs Leicester (pre-match) if Leicester beats Chelsea right I am going to be ripping my shirt of seriously.
Wy didn't vardy miss a penalty against Tottenham hopspers he could of scored on his first touch of the game but adliste he still scoord but the penalty was more important than a normal goal but I did say to my self that vardy was agenst a really good ceeper I saw how good Hugo loris was because I saw him before
V 6 Comments
16
Mansfield Town
They will never be notts county
17
Gainsborough Trinity
They are better than Man U
18
Burnley
Burley lost to India 6 1
Burnley are the best
Disgusting. who loses 2 a teem like India?
19
Celtic
The greatest scottish team
Yes
Ma
20
West Ham United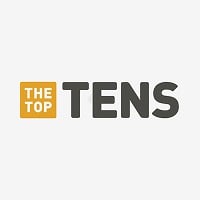 West Ham United Football Club is a professional football club based in Stratford, East London, England, that competes in the Premier League, England's top tier of football.
V 4 Comments
21 Nottingham Forest F.C.
22
Stoke City
FA Cup Quarter Finalists 09-10.
Promotion Winners 07-08.
Have Beat Arsenal, Man City and Tottenham in one season.
Great team and got really good players
I like the name but I rather the players
Beautiful club.
V 3 Comments
23
Wigan
FA cup winners 2012-2013 beat manchester city 1-0
Have beat arsanal, Liverpool manchester United and manchester city in one seson
Were in the premier leage for 8 years
24
Reading
Reading are the best, they hold the record for the most points (106) in any professional English league and the most consecutive wins from the start of a season (13 wins without drawing or losing)
Fa cup quarter finalists 09-10 and 10-11(beating liverpool and everton on their own turfs along the way in both Fa cup campaigns), won London war cup, won full members cup and won Simod cup
25
Blackburn
Jordan Rhodes is to much
26
Swansea City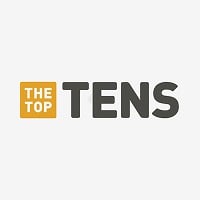 This team must be higher up the list
27 Swindon Town
28
Wolverhampton Wanderers
Won 3 League titles and 4 FA Cups and the instigators of European Football with there friendlies against the top sides on the continent in the 50's!, so if it wasn't for Wolves we wouldn't have The Champions League we have today!
Top team and we are back in the top flight where we belong!
A great fan base with plenty of history. Also extremely influential in the beginning of the Champions Leagus
Best team in the world. west brom sucks
29
Sheffield Wednesday
They used to be good but now they are trash
I'm sorry but look at the teams above sheff wed now you see why they should a lot higher
30
Portsmouth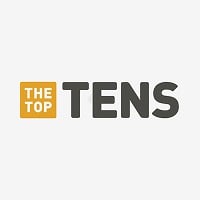 Portsmouth Football Club is a professional association football club in Portsmouth, Hampshire, England, UK which plays in EFL League One, the third tier of English football, following their promotion as EFL League Two champions in the 2016–17 EFL League Two season.
Best fans the country
FA CUP Winners 1939 & 2008
English First Division Winners (Now the Premier League) 1949 & 1950
31
Ipswich
How come some non league teams are higher than #itfc
32
Sunderland
Also they got relegated 2 seasons in a row
Empty pink seats
Won the fa cup twice
Who ever put this together needs todo a little more research won two fa cups we won the league 8 times and in the fiftys were the richest club in the U.K.
V 2 Comments
33
Crystal Palace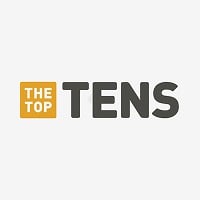 Crystal Palace Football Club is an English professional football club based in South Norwood, London, that plays in the Premier League, the highest tier in English football.
34
Preston North End
No way PNE are one of the best English clubs of all time should be in top ten rubish apparently Swindon town have been more successful than us which is not true and Chelsea in top ten when they don't have any history they were formed in 1905! We should be in to ten
35
AFC Wimbledon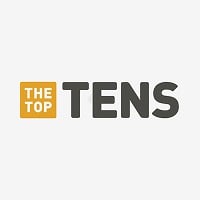 Great
WOOT WOOT A great fan run team. GO JOHN GREEN
36
Sheppey F.C.
You guys are mad. Sheppey have easily the best team in England. Their record speaks for itself. Google them if you don't believe.
Hey Sheffield (Sheffield FC)
Never heard of them until yesterday they are in the Ryman priemier leaague but just to annoy people I voted
37
Anstey Nomads
May be in the 13th tier of English football but just vote anyway see if we can become top
THERE's ONLY ONE ANSTEY NOMADS
good tim
38 Gillingham
39
Brighton & Hove Albion
From nowhere to Premier League, thanks to the vision of their Chairman and the wonderful fan base. A team to be proud of.
40
Anstey Crown
Teribble team make them and nomads to though laugh out loud
41
Fulham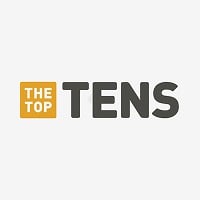 Best club in London
HOW R THEY 47th IN 2010 THEY REACHED THE EUROPA LEAGUE FINAL. HOW R WE BELLOW TEAMS I HAVNT EVEN HEARD OF!
42
Bolton Wanderers
Best Team Ever! This should be number 1!
43
Plymouth Argyle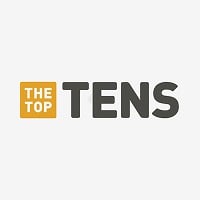 44
Accrington Stanley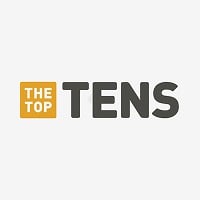 One of the oldest clubs in english football and has came back from being non-existant 3 times - Zesty52
Wow... I never knew this club :/... that is sad.
45 Carlisle United
46 Sheerness East
47 Doncaster Rovers
48
AFC Bournemouth
top 10
49
Coventry City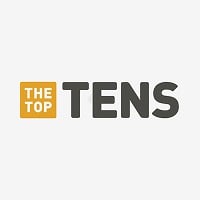 Coventry City Football Club is a professional association football club based in the city of Coventry, West Midlands, England.
50 Ramsbottom United
PSearch List
Related Lists

Best English Football (Soccer) Football Players of 2018

Top 10 Soccer Players Who Can't Speak English

Best Teams In the English Premier League

Top 10 English Premier League Teams With the Best Logos

The Most Underrated English Football Teams
List Stats
3,000 votes
60 listings
10 years, 306 days old

Top Remixes (14)

1. Chelsea
2. Middlesbrough
3. Charlton Athletic

Jebier

1. Manchester City
2. Liverpool
3. Chelsea

Taiwoa

1. Manchester United
2. Chelsea
3. Liverpool

Metal_Treasure
View All 14
Error Reporting
See a factual error in these listings? Report it
here
.