Best European National Soccer Teams of 2012
Camnewtonmoney
The Top Ten
1
Spain
Spain all the way, they basically have all Barcelona team there with Real Madrid players as well, and we all know these are the top two football clubs there is as of right now.
Spain is so king because of xavi, fabregas, A. Iniesta, cassias, torres, pique. And the whole team I wish David villa still played
World cup champs euro champs 2008 unbeatable - Camnewtonmoney
Spain is the best team in Europe. This is because they won the European national team cup, which that basically means that whoever wins is the best team in Europe. Also, they have great players. From Iker to Torres, to Iniesta and Pique They are defintally the best. Another reason is they posess the ball butifally. That's why Spain is the best
1 Comment
2
Germany
World 's best team. A team with even mix of youthful players and veterans with great depth. They have a great talent. MY favourite team. I am a die hard Germany fan. They play very nice football. They will win the 2014 FIFA world cup and the next euro
Young talented and Are the future team of soccer - Camnewtonmoney
Young talent collide with old army like klose and gomez... :cool
My favorite team and also good squad
5 Comments
3
England
England are one of the best teams in the world I think! We have world class players such as: Wayne Rooney, Joe Hart, Steven Gerrard, Andy Carroll, Alex Oxlade-Chamberlain, John Terry, Frank Lampard and many many more! We are really talented but have not been able to reach further than group and semi final stages in major tournaments
England has a hard time getting to the world cup then it did in the past and it may be because they are from the begging facing of with other European country's like Spain, German and Italy that are all "soccer mad" 10+ more then English I say. However if they first went to America and played Europe for the world cup they may make it to the top again.
England have world class players like Rooney Walcott HART and soon but they do not have self confidence
Tradition is England they are so talented but can never accomplish championships - Camnewtonmoney
2 Comments
4
Portugal
All I can say is, "CR7". With this guy nothing is impossible.
One word Ronaldo he makes their team a world power by him selves they are very talented but where's the trophies - Camnewtonmoney
Ronaldo he is great player in Portugal. The Portigal team is very lucky to this team take Ronaldo. This team is very famous in Bangladesh. Ronaldo give us surprise. I like cristiano ronaldo...
Portugal isn't just Ronaldo! They have many great players like Nani, Moutinho, Meireles, Pepe and Fabio Coentrao. Ronaldo did well in this Euro but usually the rest of the players do better than him. The trophies? Well... Considering Portugal is a 10M pop. Country I think they're doing VERY well. I'm 100% sure they're better than England, I don't even know why England is in 3rd place... But I respect your opinion. Cheers!
2 Comments
5
Italy
Italy is one of the best teams in the world the have good control good defenders midfielders and attackers they know how to play good together. The attackers have great shots. Pirlo is a master free kicker and the defenders know how to clear the ball well there coach is amazing and Italy IS A GOOD TEAM ALL TOGETHER who cares if they lost the euro that season was fixed Spain has 1 world cup and Italy has 4 there just a superbe team
How does Portugal make the list at all. Sure they have Ronaldo but in the whole history of the world Portugal, has never won one trophy that is why I think Italy should be much higher up then Portugal. Spain only has 1 world cup Italy have 4!
With 4 World Cups they are the best in Europe second only to Brazil in the world.
Tradition stays at Italy they have conquered everything they are a world power of soccer but need to get back on track - Camnewtonmoney
4 Comments
6
Netherlands
The Netherlands has great offense and their defense isn't bad. Their players have amazing skills such as Robben and Sneijder.
Always finish second but are very talented and can compete with any team - Camnewtonmoney
Love Holland thief amazing and don't even get me started on van persie
Netherland is the best, they has great offense combo plus many potential young player that will dominate Europe 10 years from now
1 Comment
7
France
Very talented but very old but their experience helps them - Camnewtonmoney
Now has a very talented young core with some great leadership. Young core like cabaye, nasri, benzema, matuidi, girrou, ben arfa, valbuena, mvilla and many more. Leadership with players like malouda, evra or ribery. So many world class players who are starting to get coached well. Including a world class goaly in lloris
8
Belgium
Most talented collection of young football players in the world. Belgium has untill the world cup in 2018 to make the most out of this current generation because its unlikely that they will ever get this much talent in one team again.
Belgium wil win a cup world or euro.
9
Greece
Since 2004 it has remained in top competitions with new players. No easy opponent no matter who is playing against.
Greeks have on of the best deffences in the whole world
10
Russia
Arshavin and other players make their explosive offense also their young and fast - Camnewtonmoney
Russian Dzagoev one more a star in Russia. I am now a fan of his. (from the Czech Republic with love)
The Contenders
11
Croatia
They lost from Spain because of referee who didn't judged 2 penalties Spain scored in 88'. So it would be 2-1
Croatia is a great team cause they have modric and other great players.
Croatia have beaten Holland to come 3rd in 1998, and that was their first try!
12
Serbia
Have a great defend led by vidic and their offense isn't very shabby either they make you play at their pace - Camnewtonmoney
Yes mate
13
Bosnia & Herzegovina
Superb attacking football like man you or bayern but technically better
Bosnia is the best!
THEY MADE IT TO THE WORLD CUP! LET'S SEE WHAT THEY'RE MADE OF!
They have Got one of the best goalkeepers in BPL (begovic), good midfielders (pjanic) and of course DZEKO!
14
Sweden
Are very good and play well together, they always compete well with the elite teams. - Camnewtonmoney
15
Romania
They have a verry young team and future star players
Romania is coming back!
16
Denmark
They can compete with any team and play till the last minute they all are equally good - Camnewtonmoney
17
Czech Republic
State have best goalkeeper to world and great attack players, and beautiful dress. Werry good history coachs, and history goals.
18
Ukraine
Shevchenko, a top class striker, and have you watched their last few matches? They are moving to the top of the group above England and Poland, and expect to see them in Brazil 2014
Ukraine won Spain back in 2006
19
Ireland
Love this team good strong players with heart
Ireland should be in the top ten if Russia are we have great players like
Robbie keane aidan mgeady wes hoolahan jonathan walters also shane long.
Those five players together are better than Russias whole team put together
20
Poland
Poland has lewandowski bow down
21 Finland
22 Estonia
23 Argentina
24 Norway
25 Iceland
26 Moldova
27
Albania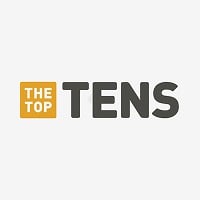 Albania is a southeastern European country that is slightly larger than Maryland and near Montenegro, Kosovo, Republic of Macedonia, and Greece. The capital is a city called Tirana. Some other major cities in Albania are Durrës, Elbasan, Vlorë, and Shkodër. Albania gained its independence in 1912. ...read more.
BAdd New Item